In honor of the month of THANKsgiving, this post will highlight 30 things I am thankful for. Mind you, these may not include all of the things I am most thankful for, but will most likely be what I am thankful for on the particular day. So, please don't shake your head if I don't mention penicillin or the right to vote because I am certainly thankful for those things! This list isn't intended to be all inclusive, but rather a snapshot!
P.S…..this was a month-long post. I just needed to get my editor to proofread it so it really was completed in November!!! 😉
Day One: my mom.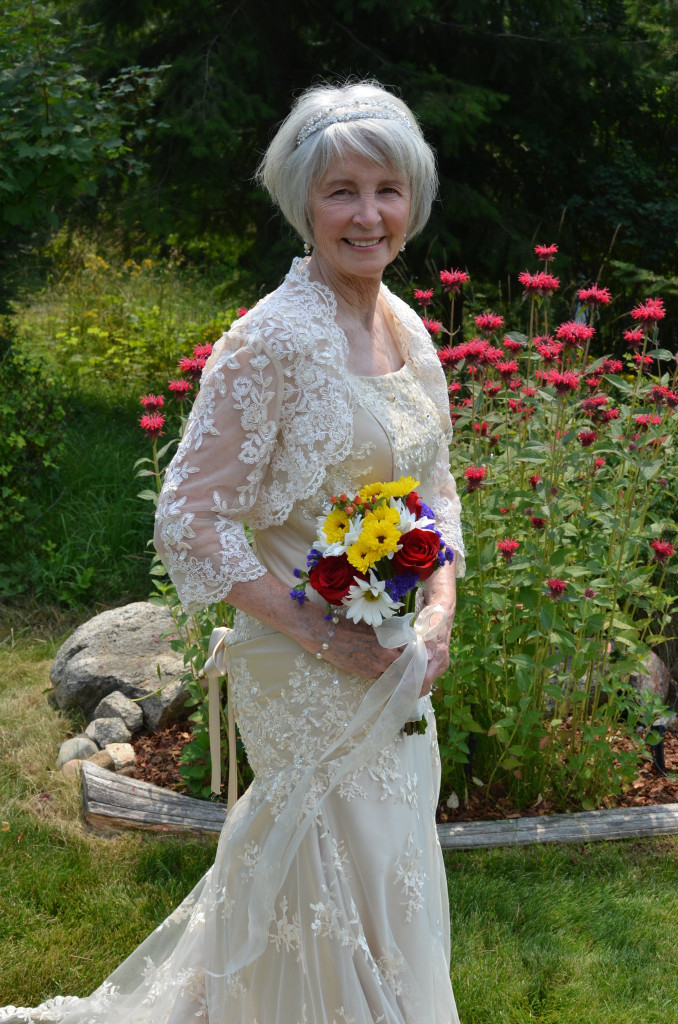 Her name is Linda. She makes the world prettier. She is a master with a needle & thread and has created numerous items for my home, mended lots of clothing, knitted baby blankets, made my prom dresses and my children's dedication gowns. This picture was taken on July 19, 2014 in her front yard in Idaho. It was her 45th wedding anniversary. She wore a brand new dress (she cut her wedding dress apart to make Noah's dedication gown and my garter), my wedding tiara and pearls from her Gram. She felt as pretty as she looked. My mom has my back. She is my biggest cheerleader and strongest advocate. I can tell her anything. To be honest, we use to fight like sisters, but we have both come to accept and celebrate what makes us unique. I couldn't ask for a better Gramma for my babies or a more perfect wife for my Daddy. I cherish our time together and miss her terribly when we are apart. I am THANKful for my Ma!
Day Two: fuzzy socks.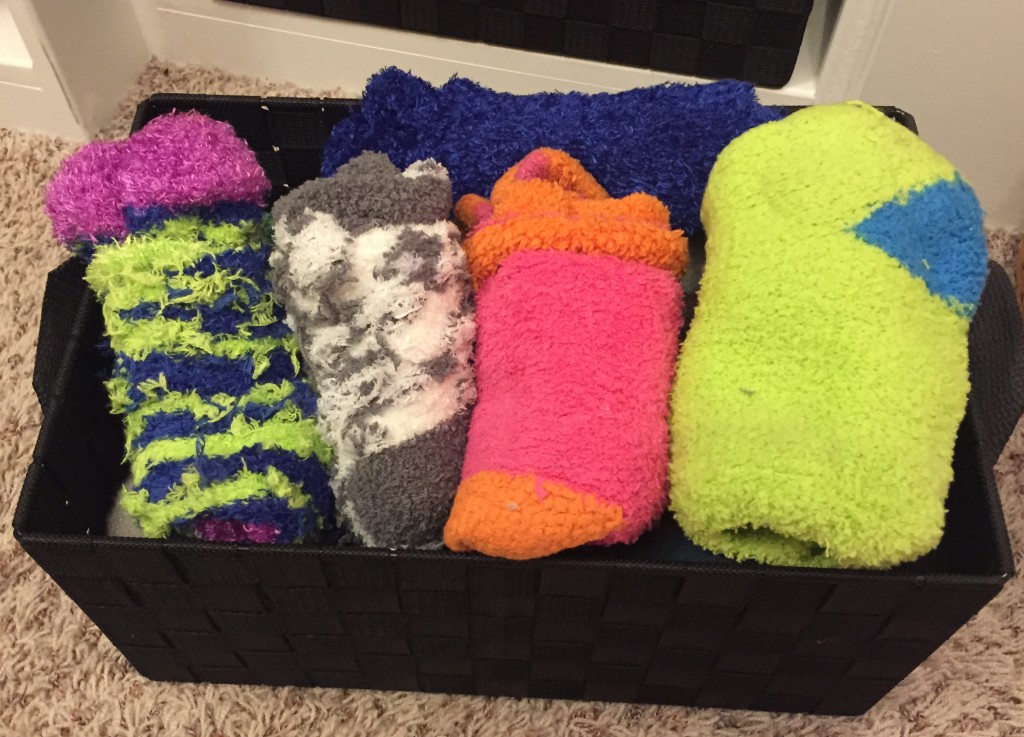 Boy, oh boy, do I love my fuzzy socks. I have several pair and once the weather goes below 50 degrees they come out of hiding. I put them on first thing in the morning and only take them off when I need to leave the house. Sometimes I sleep in them, too! A pair always comes with me when I travel….by car or plane! The brighter, the better. The fuzzier, the better. I am pretty sure my husband does not share my excitement over these socks, but I cannot give them up. I am THANKful for my fuzzy socks.
Day Three: colored pens.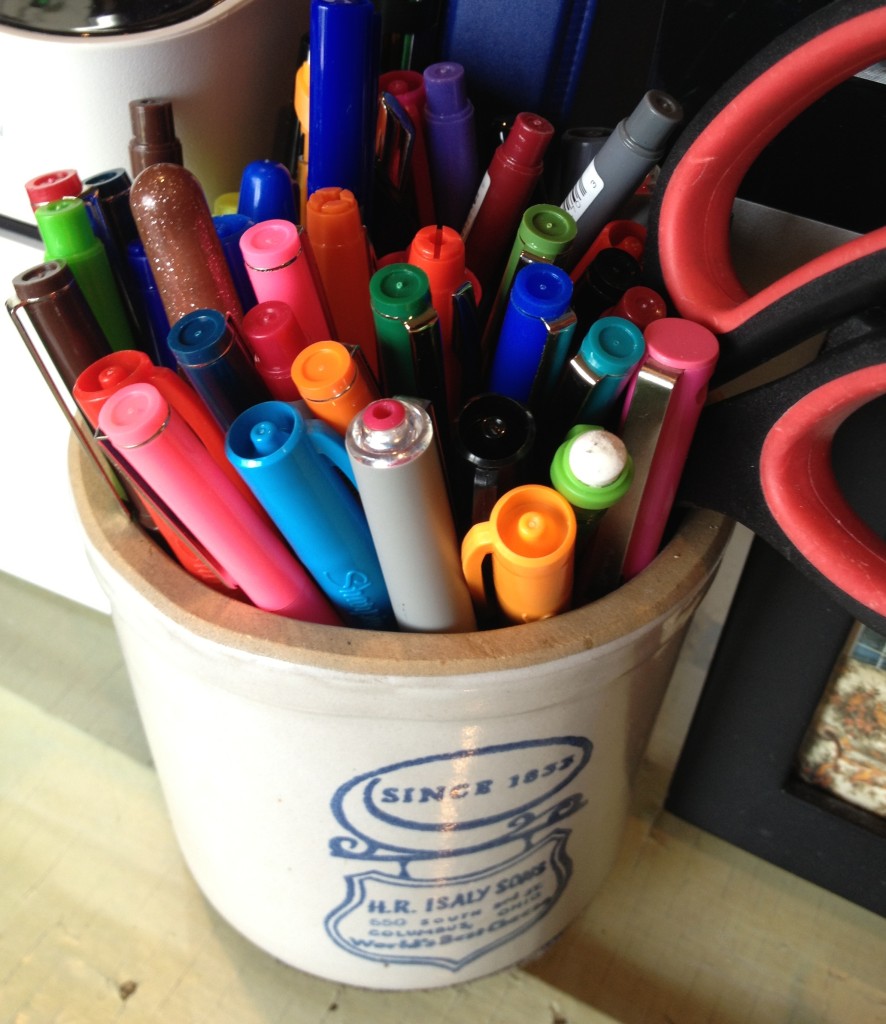 I know I have a problem when it comes to colored pens, but I am not ashamed! Colored pens make writing lists more fun. They add a little pizazz to everyday life. I use them on our family calendar, for school notes, signing cards, writing checks, grocery lists, love notes….for everything! There is not a law that says serious things cannot be written in bright purple. I have them stashed all over the house, in my car and purse and even send them to school with the kids. Go ahead, buy a package and thank me later! I am THANKful for colored pens.
Day Four: my son.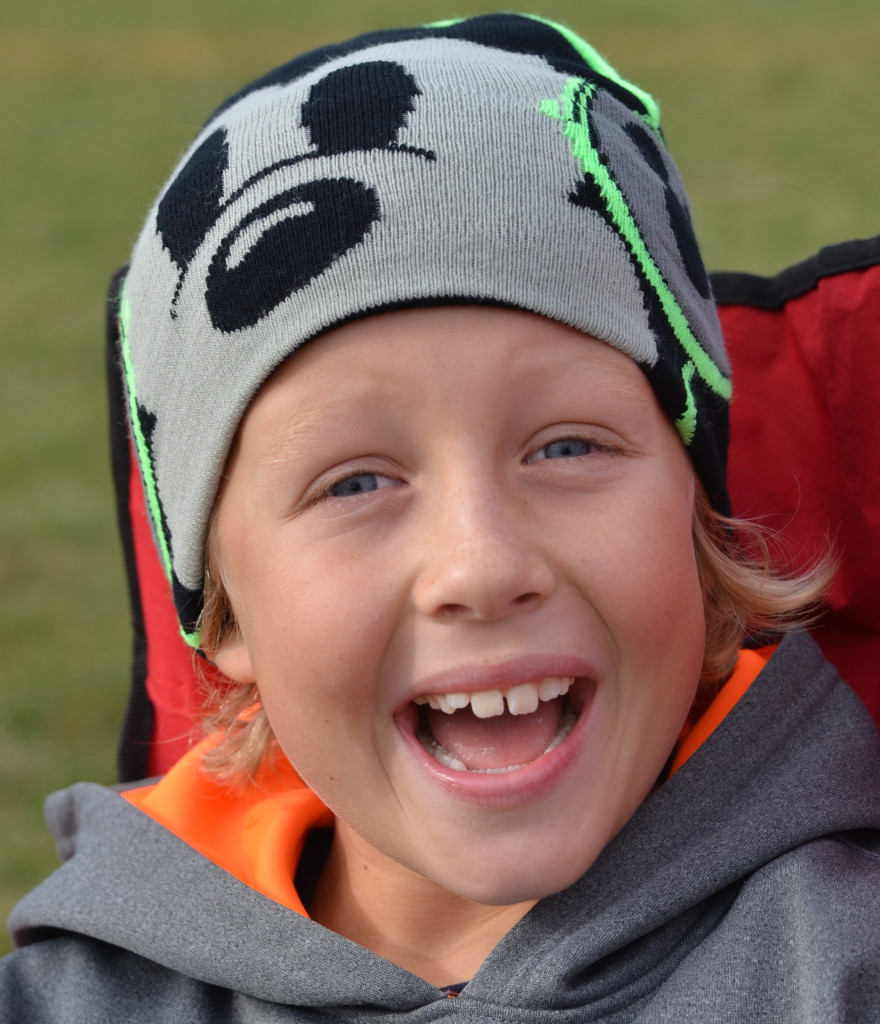 This is Noah. We call him Noah P. No real reason, always have and still do. Lots of his friends call him 'P' too. This is what he looks like 90% of the time. I swear he even smiles in his sleep. He makes the world a better place. He has the heart of a saint and if you are lucky enough to call him "friend", rest assured that you have a friend for life. He hugs me at school. He kisses me good-night. He cries when he's sad. He jumps for joy and shouts when he's happy. He will give you all he's got and then a little more. He goes to bed exhausted every night and wakes up ready to tackle another day. He will hit, scratch, tease and harass his sister, but no one else better be mean to her. He leaves me notes on my desk and in the steam from the shower. He is the reason I am a mama and believe me, I do not take that role lightly. God has loaned me this beautiful child and I pray every night that I am doing right by him. I am THANKful for my son.
Day Five: Wednesdays.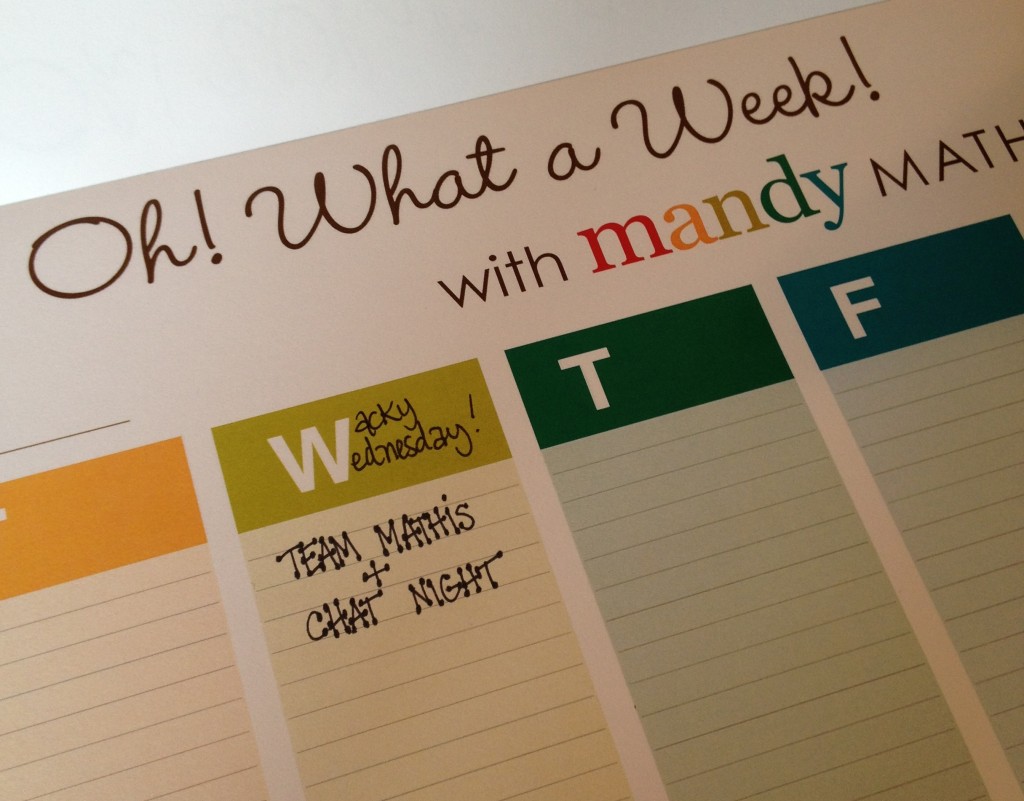 Wednesdays are my favorite day of the week and today is Wednesday November 5th. Jeremy works from home on Wednesdays. He helps me with the morning routine; honestly sometimes slowing it down because he is jamming the stereo and singing with the kids or making pancakes! The kids love waking up and seeing Daddy. Once the kids are out the door, we settle in at our computers (they face each other) and work on our 'stuff'. I try not to interrupt him too much, but I can't keep quiet when he is RIGHT THERE! We have lunch together, usually on paper plates standing at the island. But, sometimes we step it up a notch and go out. Occasionally we run errands…..this is very infrequent as my husband would rather watch paint dry than run errands. As a family we try our best not to schedule anything for Wednesday nights. Sometimes meals consist of new foods….WACKY WEDNESDAY. And we often do something fun….TEAM MATHIS! And yes, I even put CHAT NIGHT on the calendar every Wednesday as a reminder to talk to Jeremy about anything we didn't cover before the bus brought our darlings home. I know you are all swooning over my weekly schedule pad. You can get it here. I am THANKful for Wednesdays.
Day Six: PEOPLE magazine.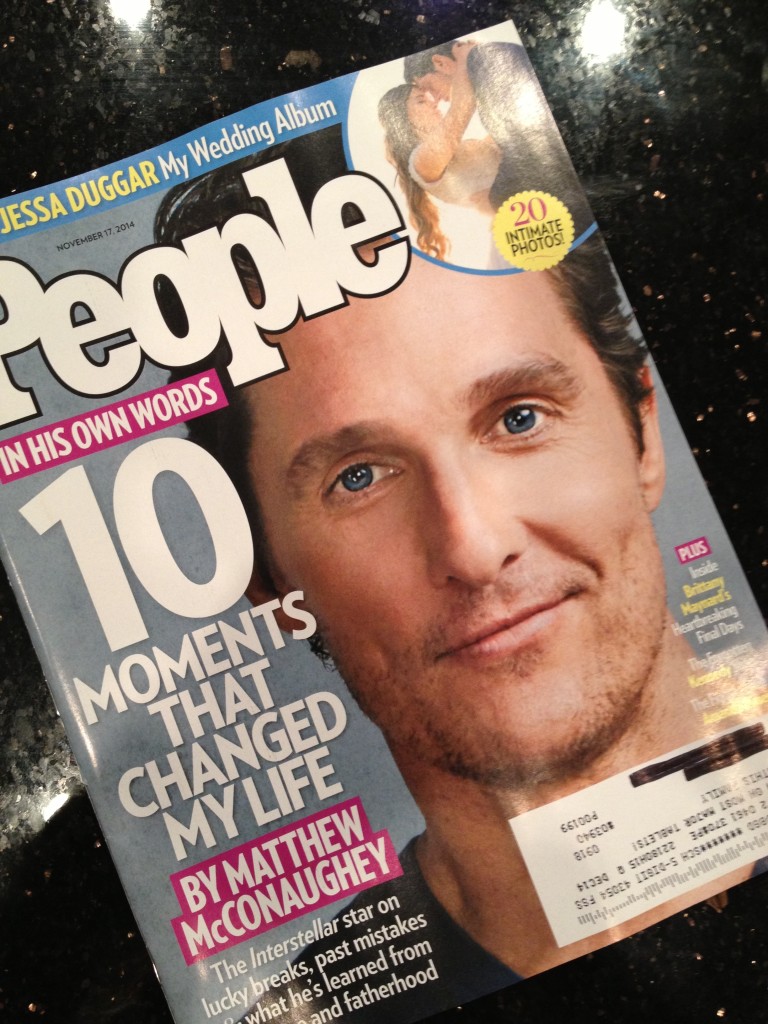 People has always been my magazine of choice. I use to justify purchasing it when I was flying….something to entertain me on my flight. But now it shows up in my mailbox EVERY WEEK! That makes me very happy. When Noah was a wee one, I joined a Mom's Club. It saved me in many ways. One of those ways was learning that it was OK to buy a subscription to this magazine and not feel shameful! Thank you moms of Dublin, Ohio! When it arrives I always find an hour to read it cover-to-cover and solve the crossword puzzle. Lord knows I don't have a chance in hell of solving a real crossword, but I nail this one each week. Yay me! I am THANKful for PEOPLE magazine.
Day Seven: my 7 year old.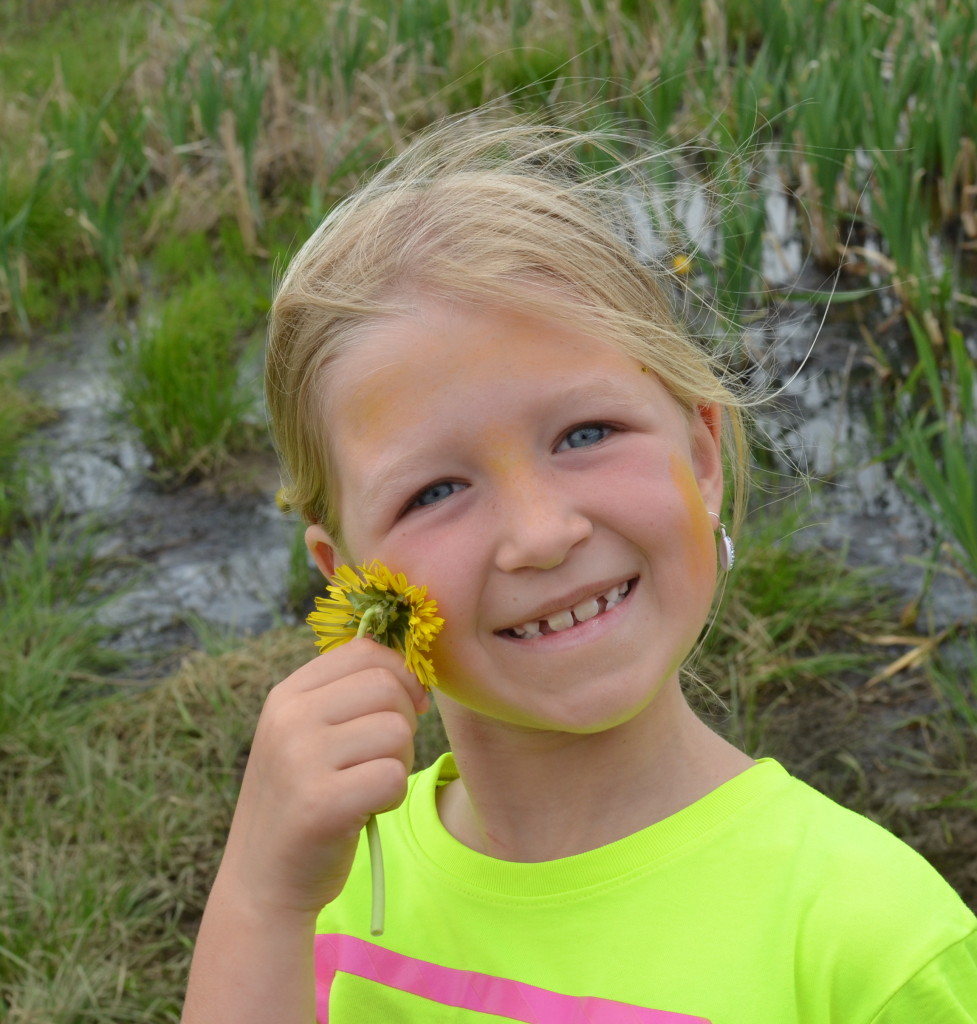 This beautiful creature is Natalie. Her icy blue eyes can convey a range of emotions. I am in love with her freckles and hate it when they hide for the winter. She's girly, but also tough as nails. She has a need to understand things; this leads to lots of questions and some pretty amazing conversations. She loves Jesus & God and I have no doubt that they are saving a special seat for her! Dogs seek her out for cuddles and love. She boasts that Jagger (our pooch) is her best friend. Jagger is lucky. She doesn't like to be alone. She wants you to play with her, read with her, sit with her, laugh with her. I jump at those opportunities. Don't cross her, for if you do, there will be heck to pay!  She does not give hugs or I love you's freely, you must be worthy. I hope this continues as she ages and decides that boys aren't gross. I have boxes full of notes and pictures from Natalie; they are sweet and funny and some are even detailing how I am mean. I cherish them all. I know she is a gift from God and I know He chose her just for me. I am THANKful for my daughter.
Day Eight: soccer.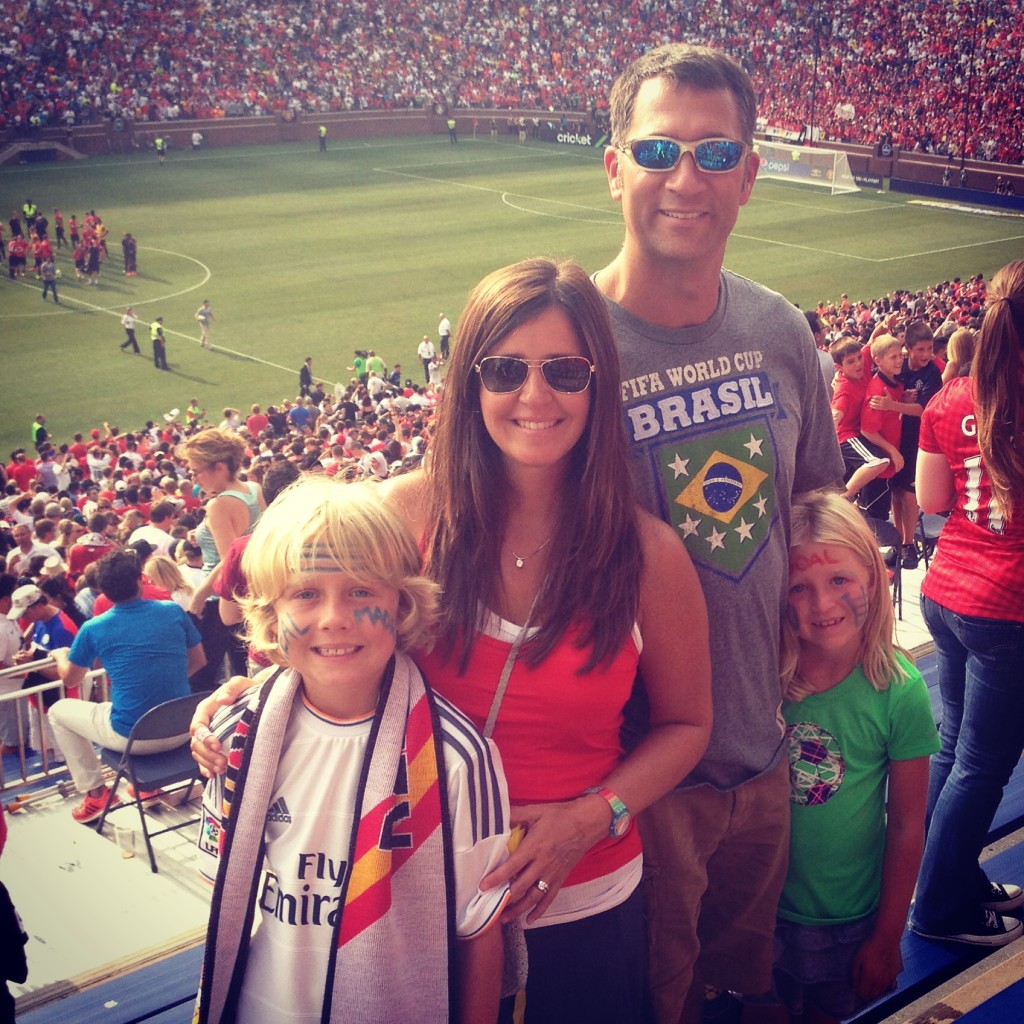 Three people in my family spend a lot of time with a soccer ball between their feet. I never played, but I do know what 'check to', 'mark up' and 'push out' mean! Jeremy started playing as a boy and only retired a few years ago after performing surgery on several of his teammates one season. It was right around the time that Noah began taking classes, so he (Jeremy) was able to channel his soccer energy into Noah! Jeremy has coached both kids and it is pretty cool to watch. Noah plays on a club team while Natalie is still in rec, and both play indoor over the winter. Saturdays usually revolve around game times and my soccer-survival bag is always packed. Our basement has a goal set up at all times. A toe has been broken and a couple of my pictures have not survived the missed kicks, but the sound of my team bonding makes up for it. I am occasionally invited down and allowed to play goalie, but only if Jeremy promises not to kick it too hard and Nat and Noah don't roll their eyes when I screw up! I am a total soccer mom and I love it! I am THANKful for soccer.
Day Nine: vodka.
Yes, I am picky about  my vodka. My first vodka obsession began at age 21 and her name was Absolute Currant. A nice bartender I worked with introduced me to this drink. I mixed it with Cranberry Juice and let the good times roll. A few years later I met a new friend, her name was Skky.  Brilliant blue bottle. I liked it chilled. On ice. No mixer. My left hand usually held a Bud Light; my chaser I guess. Those were the days! I can no longer drink my vodka straight. I still prefer it chilled and my go-to brand for the last several years is Grey Goose. I have been known to slum it and drink Kettle One or 3 Olives, but if there is Goose in the house, she and I will party. I like my GG in a spicy Bloody Mary or a refreshing Screwdriver. I like it with Soda, not Tonic, and a little splash of Cranberry Juice. I know we are true friends if you have GG stocked in your basement bar and ready to serve when I pop in for a visit! And go ahead and add a lime. Not a necessity, but appreciated. I am THANKful for vodka.
Day Ten: birthdays.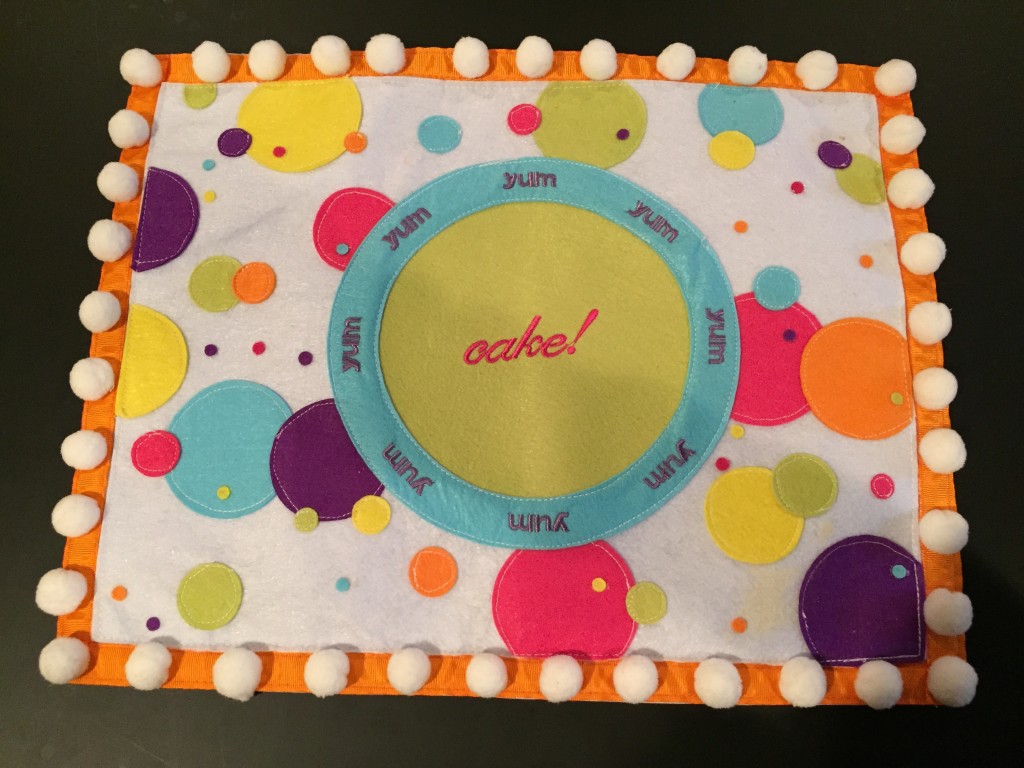 Friends, EVERY birthday is worth celebrating. You made it another year. It may have been a challenging, sad, crazy year, but you made it. There are loads of people who didn't make it to their next birthday….celebrate for them! Tell people it's your birthday, eat cake for breakfast, let someone buy you lunch. BE HAPPY! I personally take birthdays very seriously. I learned that from my mom. She and my dad made our birthdays a big deal. They always involved a card (with the year noted), our favorite cake or treat, a party of some sort and presents wrapped in pretty paper. My birthday falls two days after Christmas. Which means I never got to take a treat to school on my ACTUAL birthday, most of my friends were busy with family, it was usually cold and snowy and many times I would get birthday gifts wrapped in Christmas paper! Not from my parents, of course. They made my day special and still do. One year I celebrated on June 27th so I could have a camp out! My 16th birthday involved a rented room, dancing and pretty dresses. And just a few years ago when I turned 40, I did it again….rented room, dancing and a pretty dress! So, please stop whining about getting older. Age is a gift. I am THANKful for birthdays.
Day Eleven: UGGs.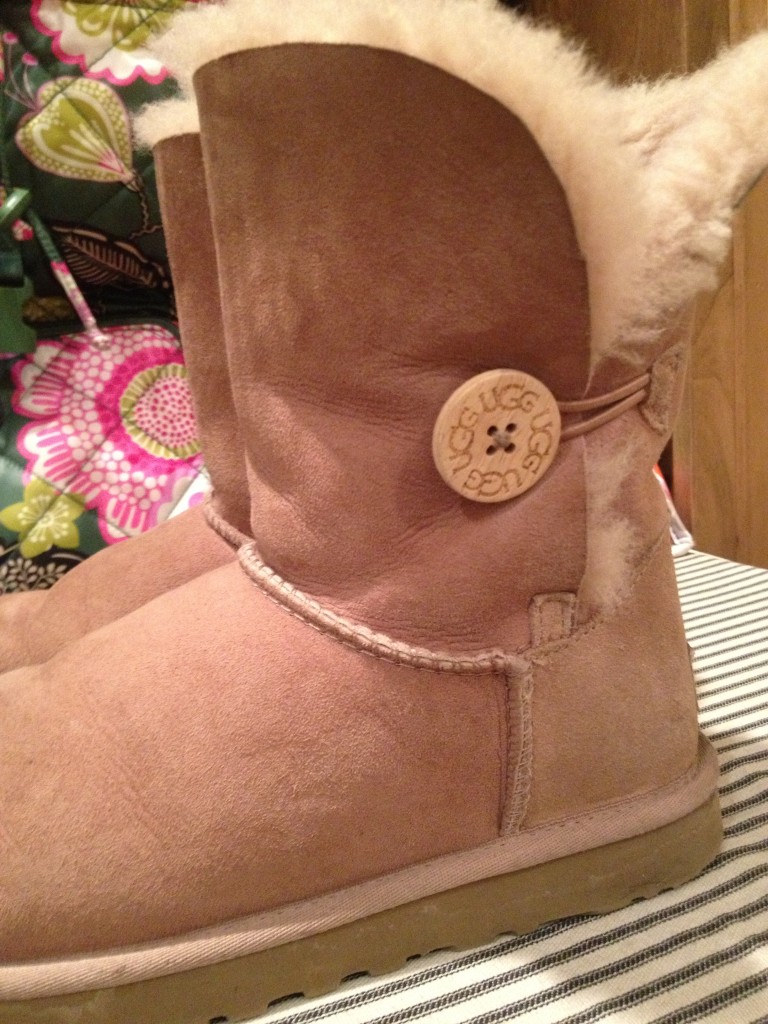 My husband says the 'UGG' stands for ugly. How he sleeps at night I am not sure! I bought my first pair of UGG boots about 9 years ago. I went for the basic short in an off-white color. I was hooked immediately. They became my go-to shoe. Relax, I do not wear them with my shorts in the winter….I am over 17 after all! They are warm, comfy and come in so many fun colors. Some have buttons, some have bows and I was momentarily tempted by the ones covered in sequins. But, I was again reminded that I was over 17. I stick with the 'shortys' and this current color is a light pink/mauve. Santa brought Natalie a purple pair last year so she is also an UGG Lover! I am THANKful for UGGs.
Day Twelve: teachers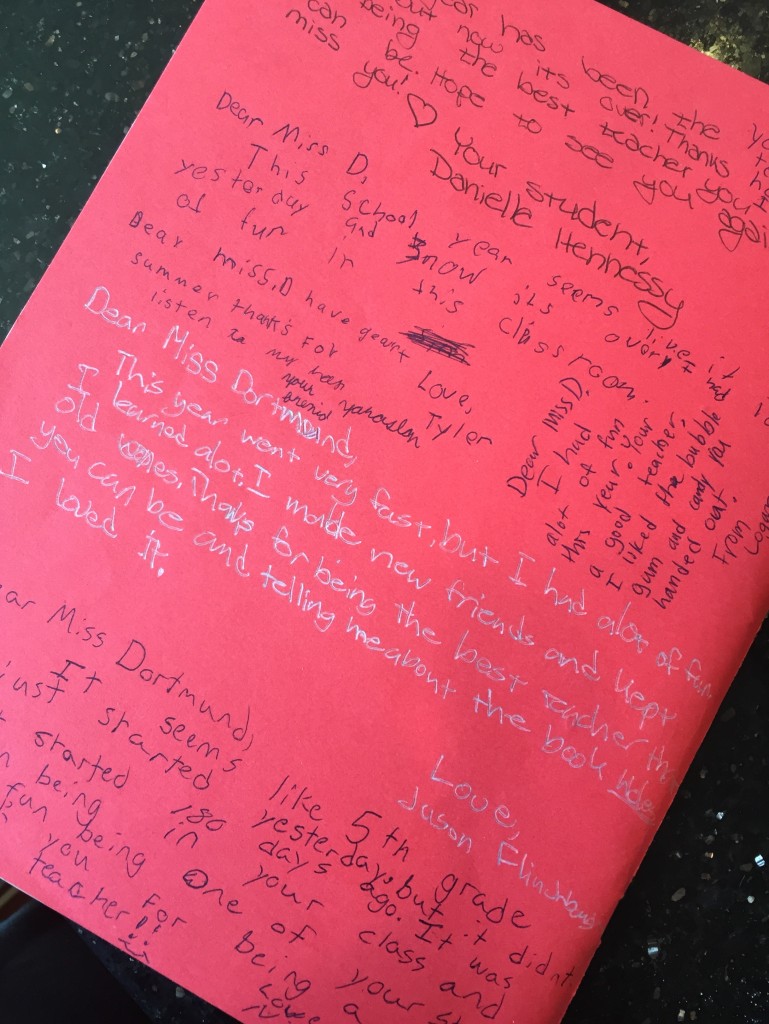 Teachers are saints. Really they are. How do I know? I was one for about 9 years. The picture is one of the yearbooks from when I taught 5th grade. Such great memories! Think about it. Teachers spend their college years volunteering at schools, tutoring, shadowing real teachers, making projects and learning how to change the future. They bust their rump in the subbing pool of dread for about $90 a day. They spend every night praying for a job. They land a job. Now they need to set up a classroom with the stacks of money they made from subbing. They spend their first year treading water. Navigating the helicopter parents (there is not a college course on this!), memorizing the learning targets and school song, trying to make new friends, getting to school early, leaving school late and taking a bagful of 'stuff' home every night. They jam the copier, forget to turn in important forms to the office and can't remember what it was like to have a 'free' weekend. They do all of this because they LOVE YOUR KIDS! They believe in them. They weep (sometimes silently, sometimes out loud) when the learning clicks. They are there to offer high-fives on happy days and hugs on sad days. They share their lunch when you forget to pack one. They give up their planning time to talk to you. I loved every second of it when it was my job. I miss my days in the classroom. I still think about my old students with a smile on my face. My second grade teacher passed away a few weeks ago. I reached out to her son and let him know how much she meant to me…..still today. He told me he found my picture in her things. Teachers are saints. They aren't perfect, but they strive for it every day. I am THANKful for teachers.
Day Thirteen: tennis.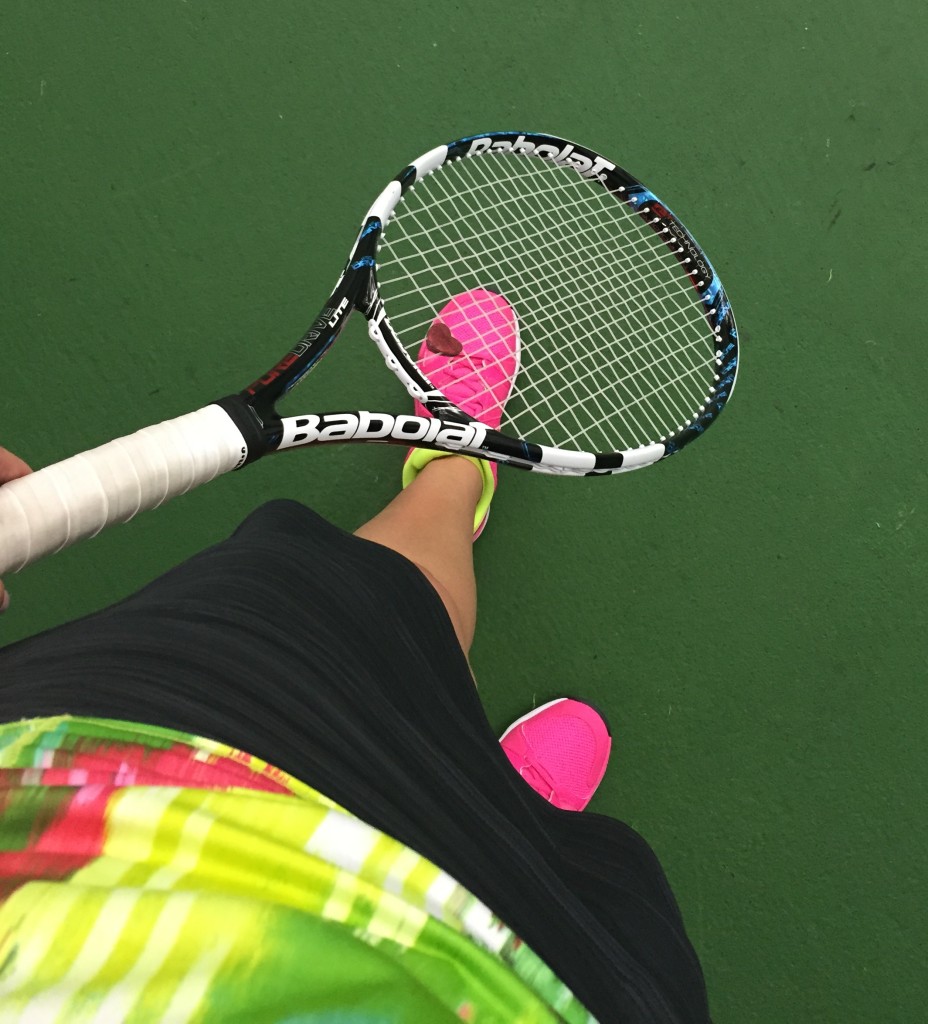 Last summer I had the grand idea that I should learn to play tennis. Never held a racket or hit a ball, but what the heck, right? I convinced a few friends to play with me, we signed up for lessons and a year later I am hooked! My outfits are prettier than my backhand and I am quite sure I don't look very graceful when I whiff a ball, but it is fun! The best part is laughing with (and at) my friends. We chat, laugh, chat and hit a few balls in between. Our coach, Bill is very patient and I convinced we are his comic relief for the week. I joined a team and am trying my best to learn all of the rules….there are lots of rules in tennis! Did you know if you are hit by the  ball even if you are out of bounds you lose the point. Seriously?! Anyway, it's fun and I can even return a few of Jeremy's serves as long as he doesn't put a wicked spin on them! I am THANKful for tennis.
Day Fourteen: rock and roll.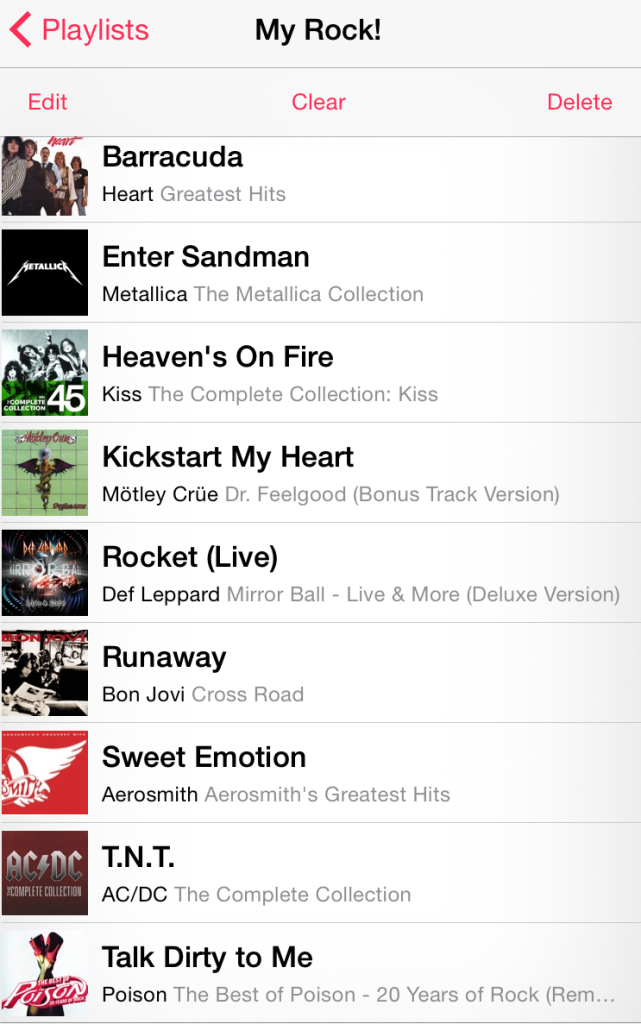 That's right, I am a head banger! I started with KISS in elementary school and moved onto Guns n' Roses,  Led Zeppelin, Poison, Bon Jovi, Van Halen….. I sat in the second row for Metallica, proudly wore my inappropriate Great White concert t-shirt to school, skipped my second day of HS to see Billy Idol and usually have my car radio tuned to The Brew. I was thrilled when Noah learned to play the first few bars of Iron Man on his guitar and think it is super cool that both kids like to listen to Metallica before a soccer game. My husband is a rock fan too, so he understands. He recently saw Motley Crue without me. Let's just say I was a wee bit bitter! I keep waiting for new groups of this caliber to form. Jeremy calls me a dreamer. So I will settle for cramming my iTunes account with my favorite songs and keep the big hair bands alive by sharing their musical geniusness (my own word) with my kids! So for those about to rock, we on Team Mathis support you! I am THANKful for rock and roll.
Day Fifteen: Oxi Clean.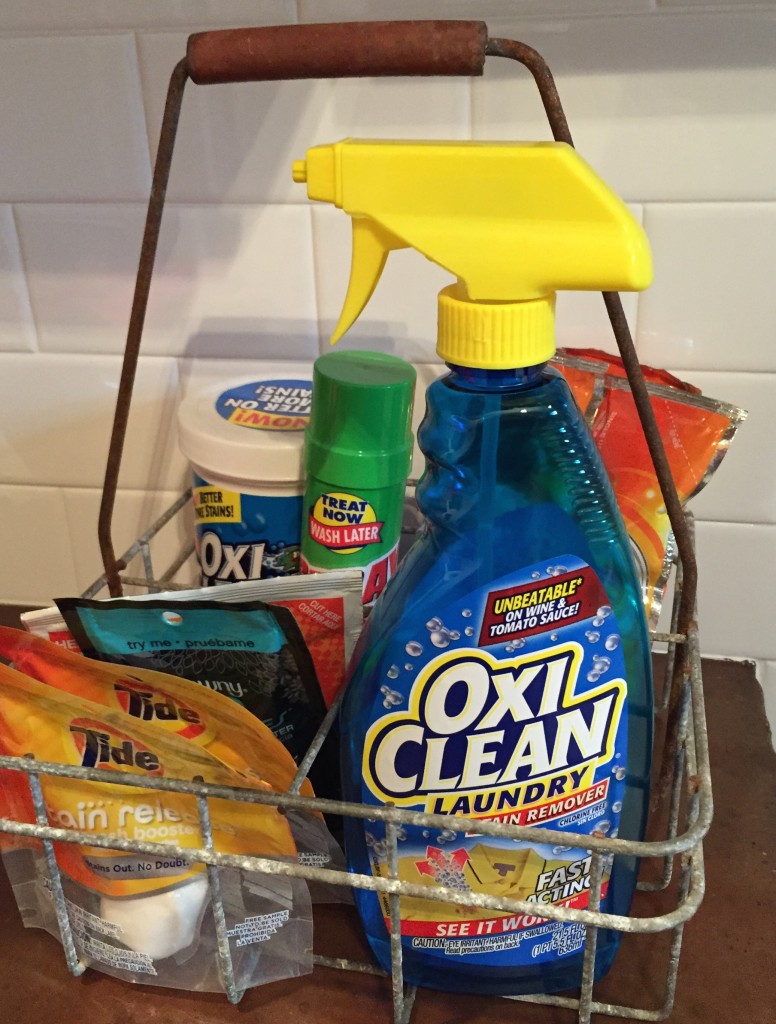 This amazing invention has saved many clothes from the abyss of my trash can. I somehow missed out on the gene that my mom possesses….the gene that gives her the power to get out any stain! The people I live with attract stains. Multiple stains. Grass. Syrup. Dry Erase Marker. Blood. Mud. Poop. Grease. And my new favorite; melted crayon. The melted crayon in the dryer will be saved for a later post. And it was orange in case you were wondering. Anyway, Oxi Clean is my friend. I use it so much, that now I find articles of clothing in the laundry sink that have  already been sprayed with my 'miracle in a bottle'. I have taught my team well! I am THANKful for Oxi Clean.
Day Sixteen: my husband.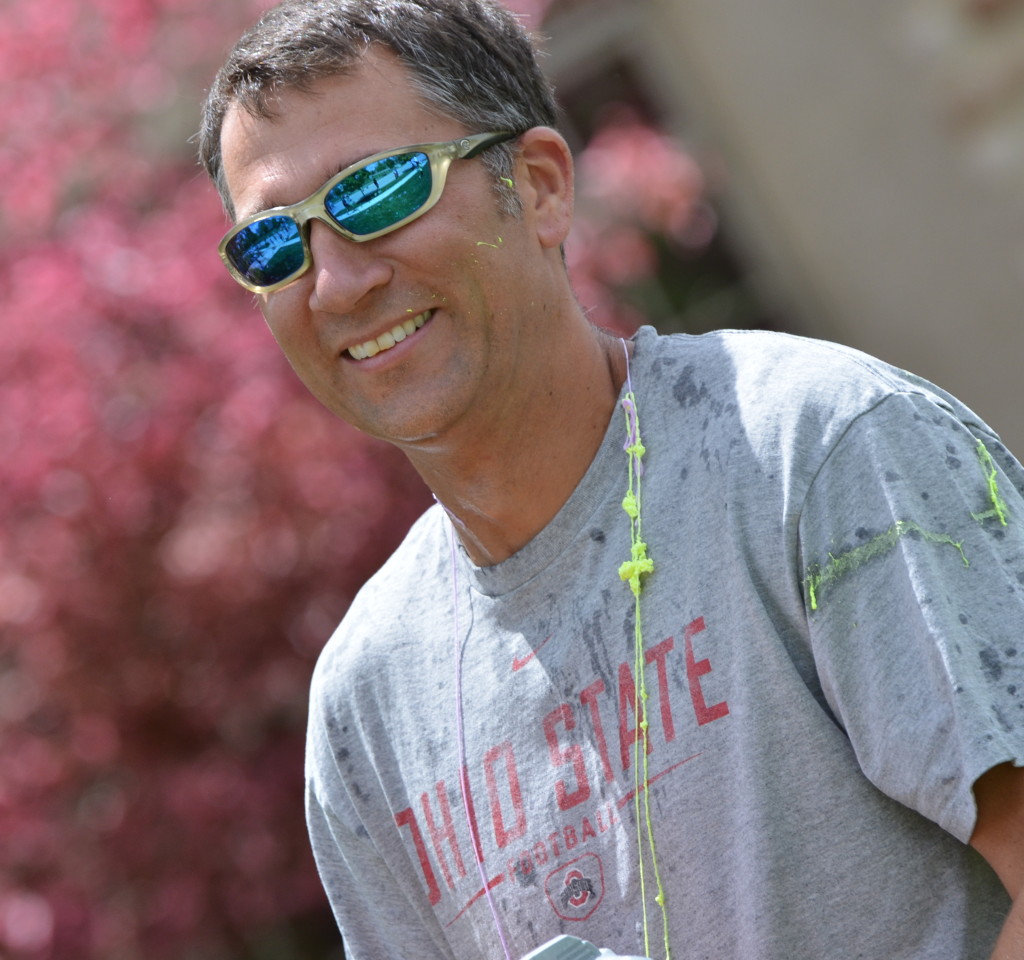 I chose today, the 16th for Jeremy on purpose. Today is a Sunday and we took the kids to the zoo to see the Christmas lights. We stood in line for about 45 minutes to see jolly old St. Nick. While we were in line, Jeremy looked at me and said, "Happy 16th". I always try to wish it to him first, but he usually beats me to it. You see, the 16th of August, 1998 was our first official date. Every month on the 16th for the past 16 years he has wished me a 'Happy 16th'. My husband knows how to have fun. He makes me laugh and then makes fun of my laugh. He teases the kids and they in turn tease him back. He has a hard time sitting still. It is his fault that I love to travel. He wants to see the world and I am flattered that he wants me along for the journey. He took me to Paris and served me my first glass of wine. Jeremy isn't afraid of doing the dishes, driving carpool, attending parent-teacher conferences or making dinner. He rushes home every day to see us, his family. He holds my hand in public, cried during our wedding and never goes to sleep without kissing me goodnight. I have been lucky enough to call him my friend/boyfriend/fiance/husband for the last 29 years. He makes me a better person. I am THANKful for my husband.
Day Seventeen: Columbus, Ohio.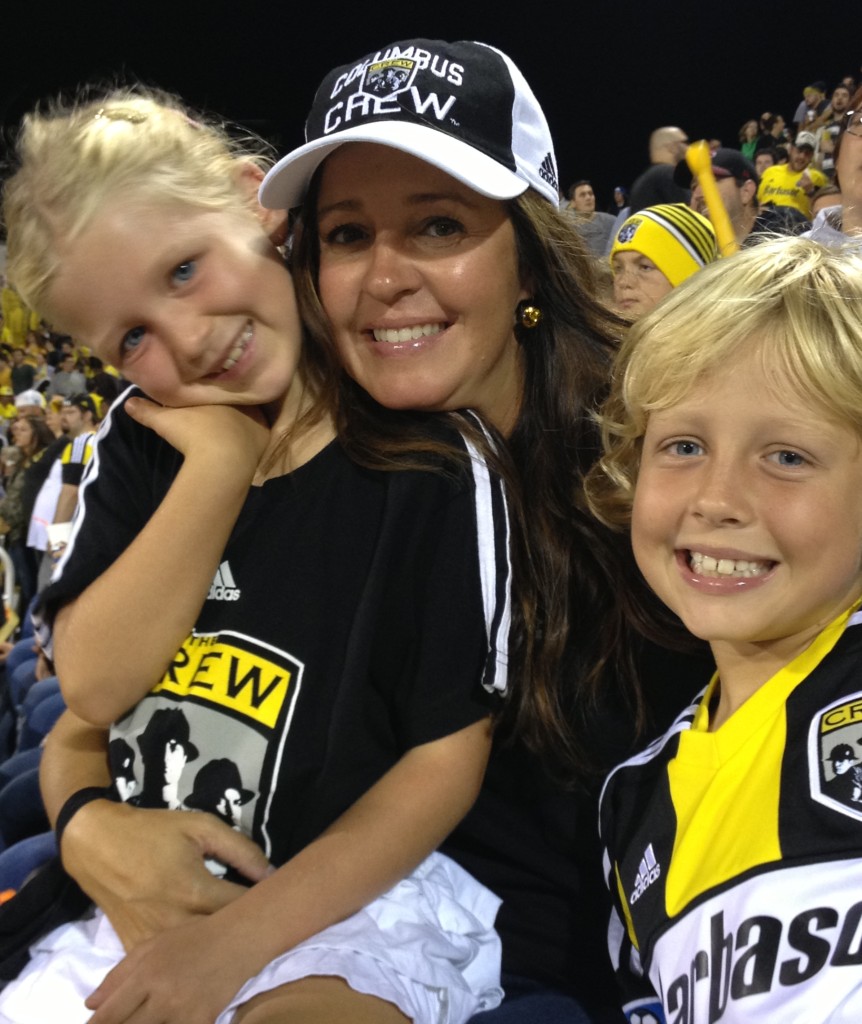 I was born in Columbus and have lived here every day of my 41 years with the exception of 4 years spent in York, Pa. Columbus is my home. It's where my friends are. It's where I choose to raise my kids. It's where I want to be….even when it snows in November and rains for the entire month of June! Yes, it snowed today. I happen to like snow and like snow days even better so it was ok with me! My grandpa and dad owned a hardware store in Columbus for many years. I spent my first 5 years in Clintonville, right next to the Park of Roses. I love the North Market. I graduated from OSU, twice. I cheer for the Blue Jackets, Crew, Clippers and Buckeyes. The shopping is phenomenal and the restaurants are abundant. Broadway shows come to town and our zoo is totally off the charts amazing. I can walk to Zoombeezi Bay and wouldn't dream of missing Red, White and Boom (on TV that is)- I don't do crowds! Columbus is home. My heart is here. I do like to leave now and again, but I always like coming home. I am THANKful for Columbus, Ohio.
Day Eighteen: DVR & Netflix.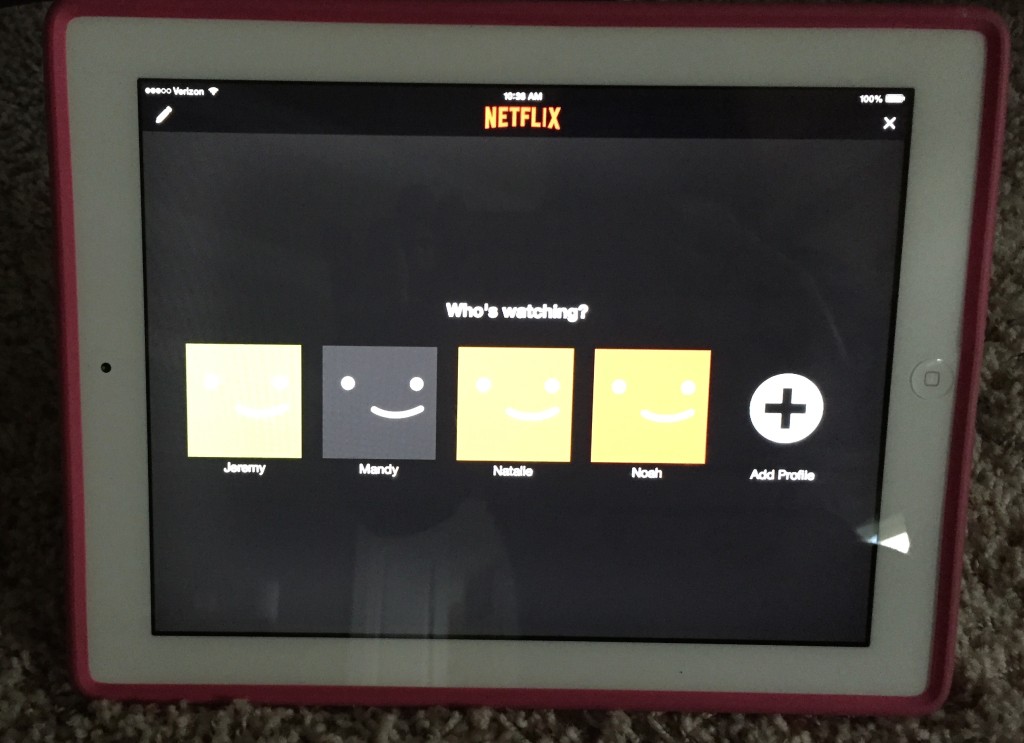 In my house we have 5 televisions. One is strictly for gaming and two are in the same room. Ask Jeremy. But rarely are any of them on! One reason is that I am Remote-Challenged. I need a freakin' handout on how to work our fancy remotes. What ever happened to "On/Off"? And who has time to make sure the remote is pointing to the red "eye" thingy that is hanging below the TV? Not this woman. I do however, have a few shows that I MUST see. Grey's Anatomy, Breaking Bad (sad it has ended), The Bachelor, Modern Family and now, The Black List. I know Grey's airs on Thursday nights, but as for the others….no idea. Doesn't matter. I do now how to record a series and how to watch my DVR'd shows! That is when I can get the remote to work. Jeremy, my Dad and I got addicted to Breaking Bad about a year ago. BUT, I could only watch it when Jeremy was home, because Netflix only works on one TV…..I guess only one out of five TV's is smart, and I don't know how to work the remote for that particular TV. I did get the Netflix app and been know to fire up the iPad when I am angry at the remotes. If it wasn't for DVR and Netflix I would be TV illiterate and left out of so many fun conversations! I am THANKful for DVR & Netflix.
Day Nineteen: storage bins.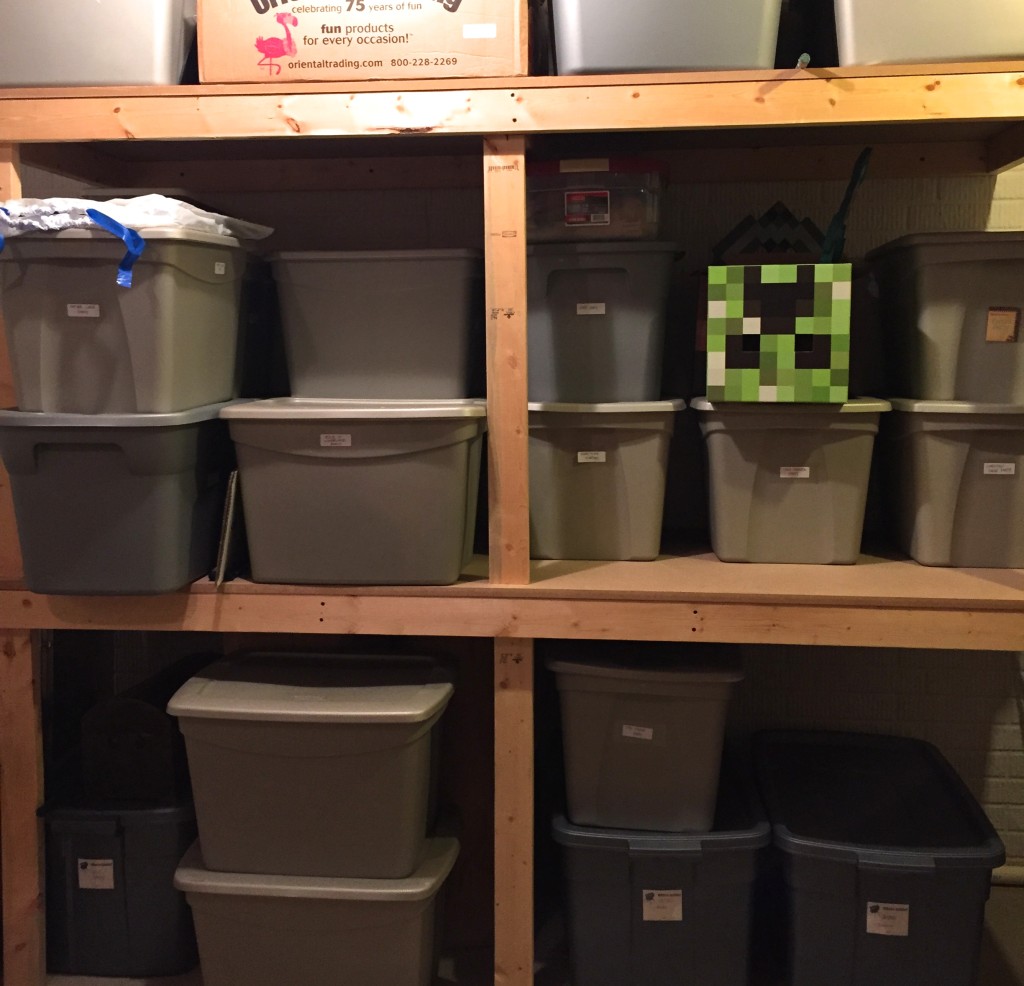 I am bin-obsessed. Target loves me. I never buy just one. The bins in this picture hold all of the wonderful items I used for past parties. One never knows when I will host a second Alice in Wonderland or Super Hero party, right? Our garage is home to my holiday bins. Christmas ones are green and red, Halloween are orange and black. Easter gets purple and St. Patrick's Day gets  green. I even found a pinkish one for Valentine's Day! Come over, I will show you! The bins are easy to stack and store. They keep the treasures inside clean and safe. I am THANKful for storage bins.
Day Twenty: brothers.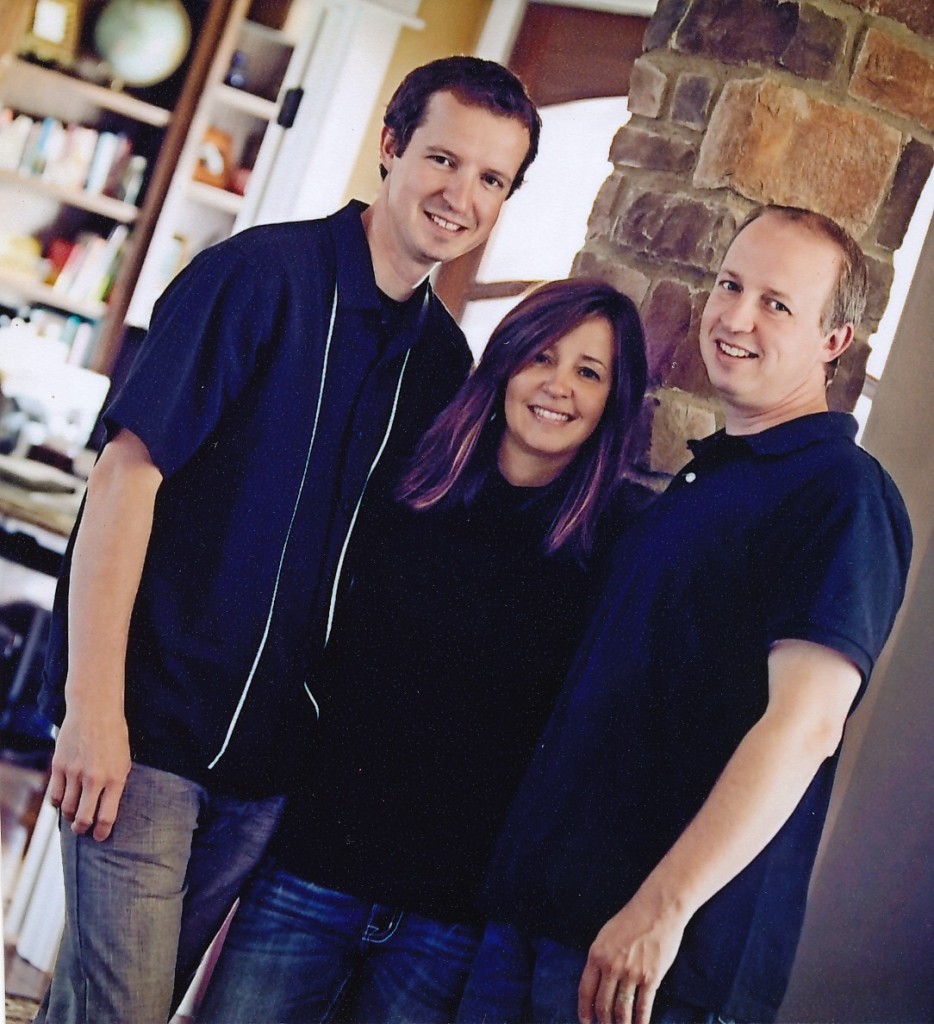 Brothers. I have 2. Lee is older by two years. Matt is younger by five years. Lee was my first friend and is still my friend. Matt made me a big sister so in my mind he was a rock star from conception! Lee and I would hunt salamanders, shoot birds with his BB gun (shhh, don't tell my mom) and search for hidden Christmas presents in the never ending closet upstairs. We lived on 10 acres with no neighbors, so relied on each other for all of our entertainment. Matt was my 'patient' when I played dentist with my mom's cuticle set, tricked into changing the channel on the TV (I would count to see how fast he could do it) and dressed up in clothes like he was a doll. He of course endured all of this with a smile on his face because I was (and still am) the best big sister in the WORLD! Being sandwiched between two boys meant I needed to be tough, not care about getting muddy and learn to keep a secret. Growing up as the sister of Lee and Matt was cool. Being an adult with them is even cooler. They are amazing brothers and uncles. I am THANKful for brothers.
Day Twenty-one: my daddy.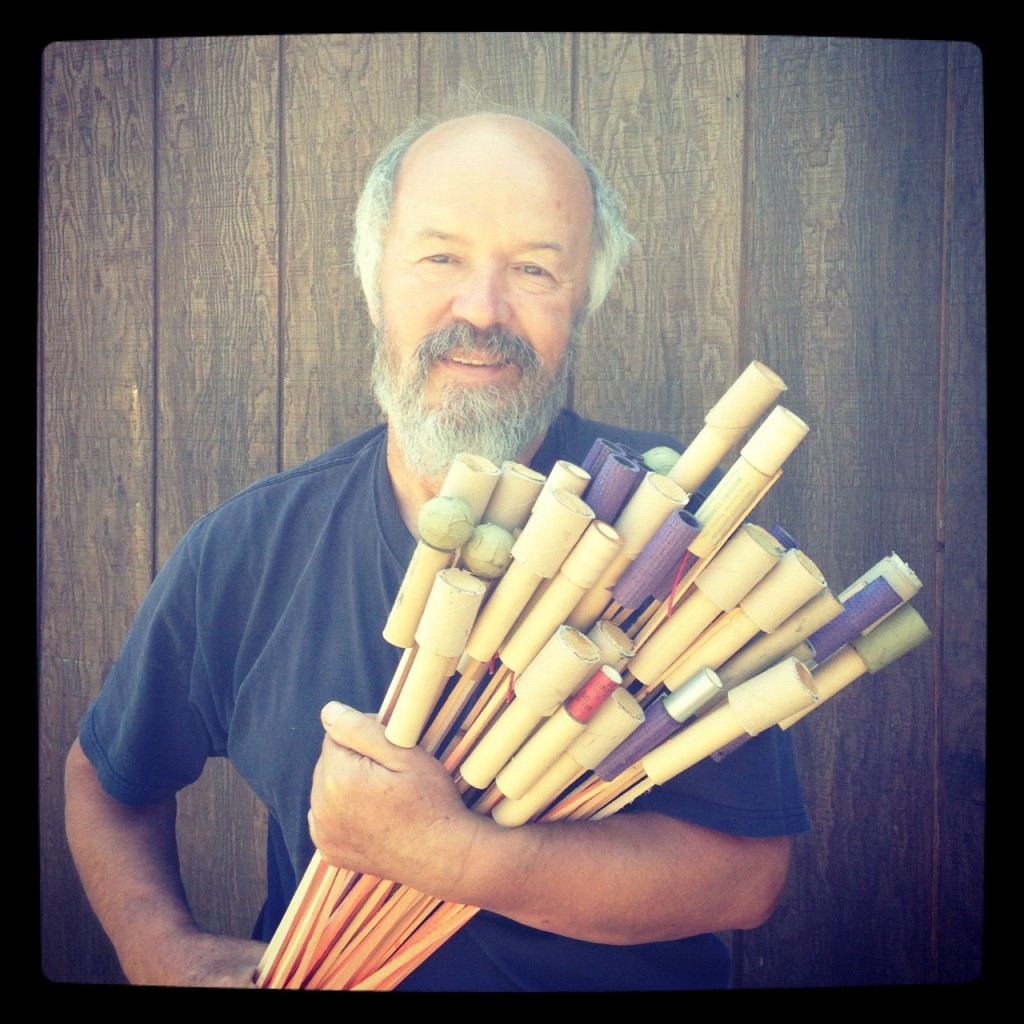 I was blessed beyond belief when God was handing out daddies. My Daddy knows everything (if you ask me). He knows the words to old hymns, how to change the oil in a car, how to solve a chemical equation, how to fix my gun when it isn't firing, how to change a diaper, how to grow tomatoes, how to take a perfect picture, how to build just about anything, how to pray, how to fight cancer, how to love unconditionally, how to work hard, how to nap, how to hug, how to fix a leaky toilet, how to be a good husband, how to be honest, how to skip and sing at the same time, how to be grateful, how to say I'm sorry, how to throw a softball, how to mend a broken heart, how to shoot a groundhog, how to build rockets, how to play the piano, how to build a world class saucer run, how to be an awesome grandpa….my list is endless. He is the perfect daddy for me. He makes me laugh when I need it most and is there to build me up when I am beaten down. My Daddy is a true friend to many. I wish everyone could know him. He has changed many lives for the better. I am THANKful for my Daddy.
Day Twenty-two: girlfriends.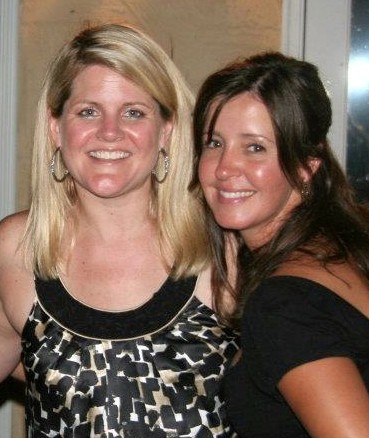 This is Megan. She is my girlfriend who moved away. This pic was taken on her last night in Ohio. She drove off to Minnesota the next morning and took a piece of my heart with her. Instead of meeting for dinner, hanging out in our basements or double-dating on a random Friday night, we now have very long phone conversations, send lots of texts, snap-chat (yes, we are that cool) and hop on a plane to meet up and laugh in person. We met in college, our husbands became friends and our kids are like a blended family. I miss her. But we will be friends for life and my fingers are crossed that we end up in the same old folks home! Megan is one of my girlfriends. I have many, because let's be honest, it takes a village, right?! Some of my gal pals date back to the church nursery and Sunday School. One has been by my side since the 4th grade and another since 8th. My grad school girls haven't changed a bit and I wish we hung out more. My cheeks always hurt from laughing! Because of Jeremy I met several "sisters from other misters". Mom's Club led me to some of the greatest ladies in Central Ohio. Lucky me I moved into a neighborhood filled with sweet, sassy & silly girls who are always willing to help out with my kids or share my bottle of tequila. I would be a hot mess without my girlfriends. They make life easier and reassure me that I am not insane! I am THANKful for girlfriends.
Day Twenty-three: Spanx.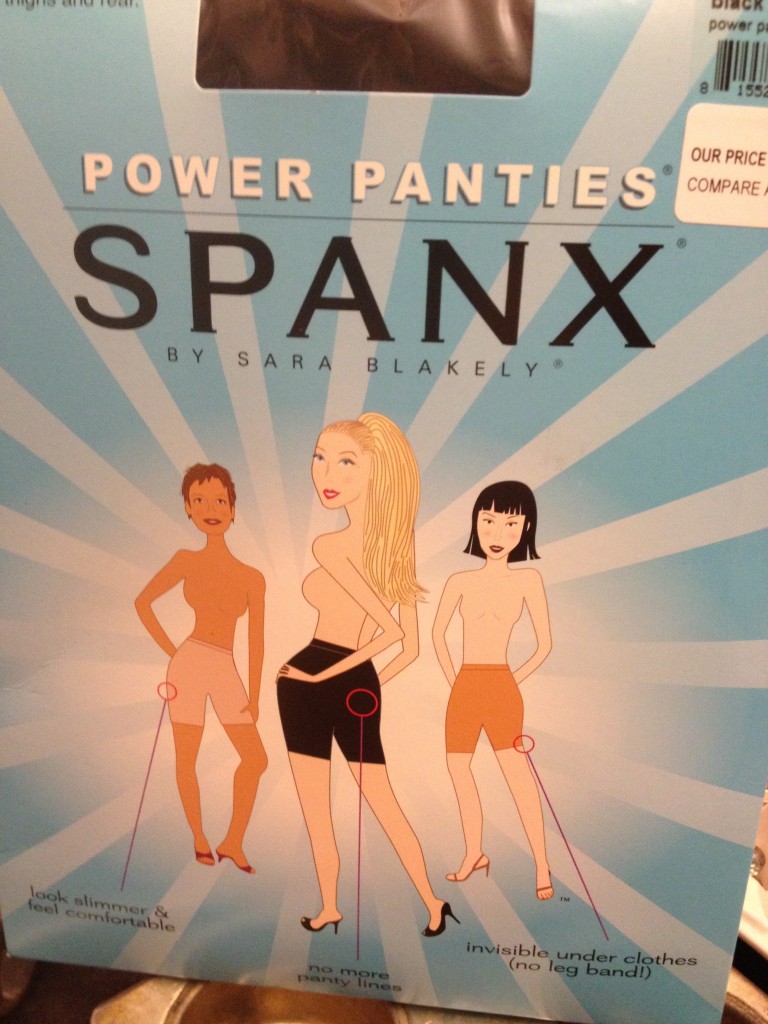 Read the package and you too will be a Spanx Lover! Not much more I can say. I am THANKful for Spanx.
Day Twenty-four: my in-laws.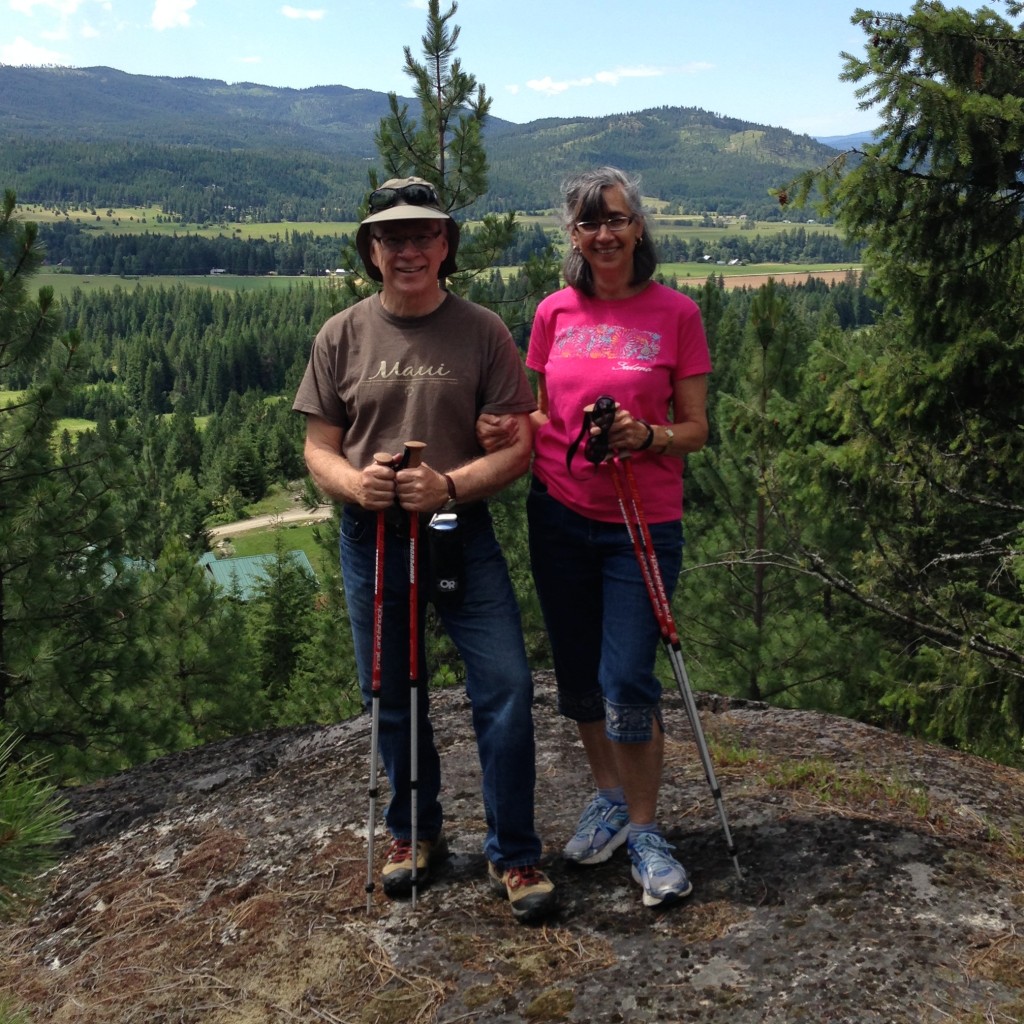 I kinda hit the jack pot with in-laws. Bob and Margaret are great. I've known them since I was 12. They have known my dad even longer than that. My grandparents loved them dearly. They truly love me, which I know is not always the case with daughter-in-laws. They are always full of praise and are supportive in all I do. My in-laws also happen to be amazing grandparents. They show up to soccer games, dance recitals, school plays….you name it, they are present. They always say yes to babysitting and sleepovers which allows me to hang out with their son. My crazy birthday parties don't scare them. They roll up their sleeves and pitch in. M&B are kind and generous and I am grateful to be a part of their family. I am THANKful for my in-laws.
Day Twenty-five: Hallmark.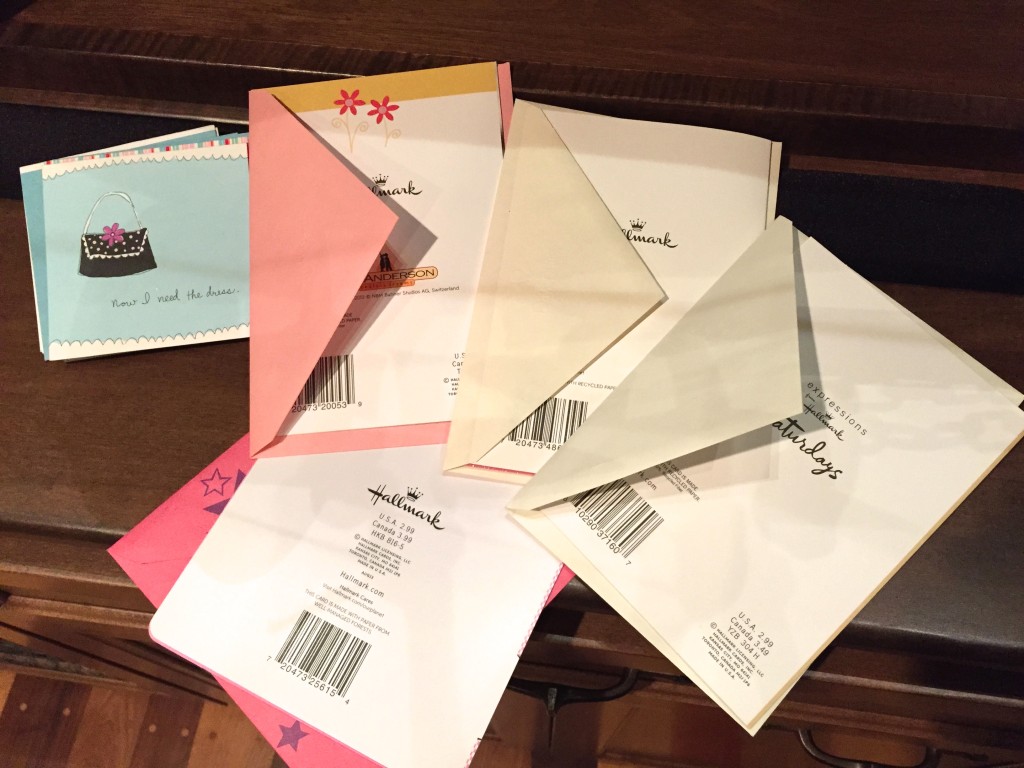 Actually, Hallmark should be thankful for me! I LOVE cards. Cards in pretty envelopes (you can keep the gold seals) make me smile.  I make a trip every couple of months. I am prepared. My list is broken down by category: birthday, anniversary, friend, misc. I spend at least an hour searching for the perfect card for the people on my list. I am at peace when I am in Hallmark. Sometimes all of the extra crap they sell irritates me…..it takes up space for more cards, but I will wait until the CEO of Hallmark calls me to share that tidbit. I am THANKful for Hallmark.
Day Twenty-six: being born a Dortmund.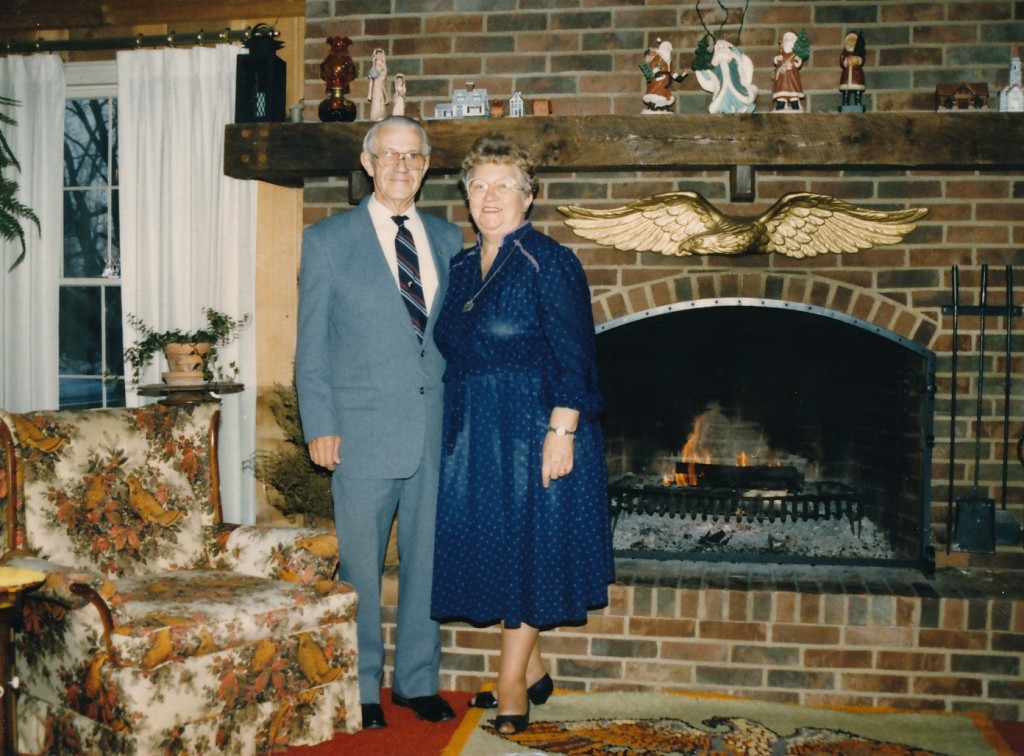 It's pronounced "doort-mund". Not Dirtmound (compliments of some idiots I had the privilege of attending grade school with), or Dortman, or even Dartman. D-O-R-T-M-U-N-D. Typing it makes me smile. I have officially been a Mathis for 10+ years and I like being a Mathis, but sometimes I want to sign my old name or get a letter addressed to 'Mandy Dortmund'. Being a Dortmund is fun. My grandparents, Paul & Bertie Dortmund (pictured above) were the greatest. Because of them my maiden name was associated with kindness, honesty and love. My mom became a Dortmund back in 1968. Best decision she ever made. Being raised a Dortmund meant I was tucked in at night, greeted with a hug every morning, prayed for daily, supported, disciplined, expected to pull my weight and that I had a team of people who loved me unconditionally. I've always been a bit jealous of my brothers for getting to be a Dortmund for life. My nephew gets to carry on the name. But I'm planning on my kids carrying on the legacy. I am THANKful for being born a Dortmund.
Day Twenty-seven: gravy from a jar.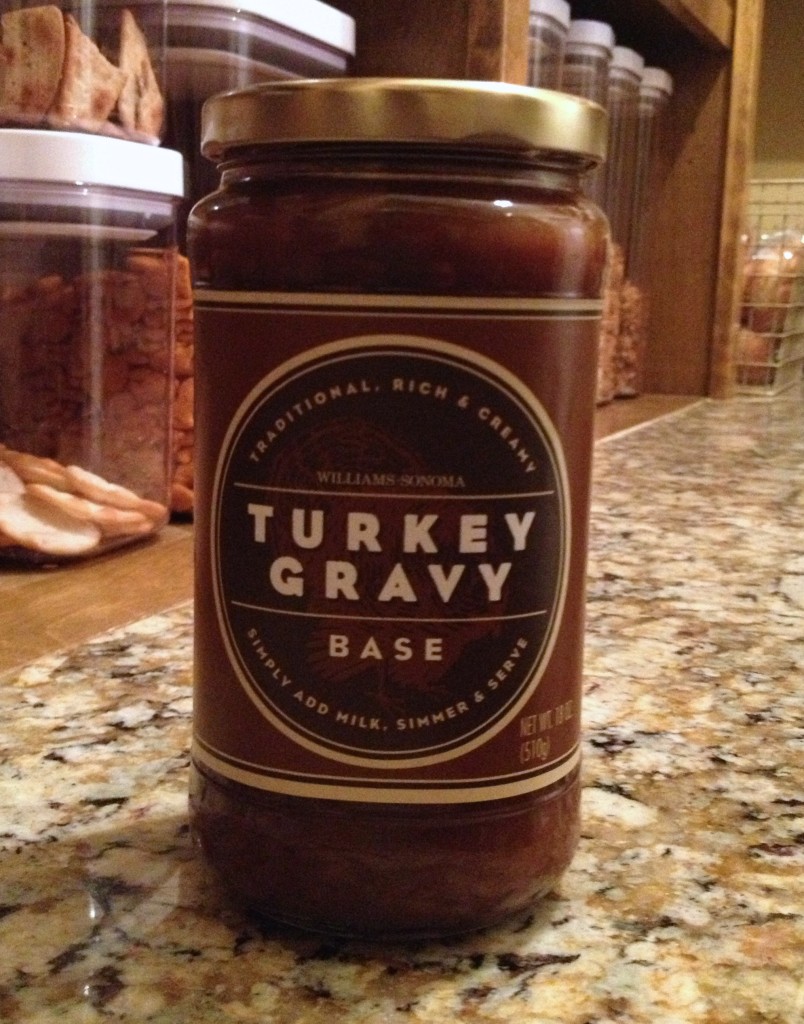 In honor of Thanksgiving I will chat about my love of gravy from a jar. It HAS to be from a jar. My dad has tried countless times to teach me how to save the 'drippings', add a little flour and concoct my own gravy. NO. THANK. YOU. These kind people at Williams Sonoma have worked very hard at making the perfect gravy and who am I to make them feel bad by making my own? Seriously, if you have not tried this, quickly hop in your car and drive to the mall. Purchase at least 3 jars because you will love it! I will never reveal the identity of who shared this deliciousness with me……I can keep a chef's secret! 😉 I am THANKful for gravy from a jar.
Day Twenty-eight: Walt Disney.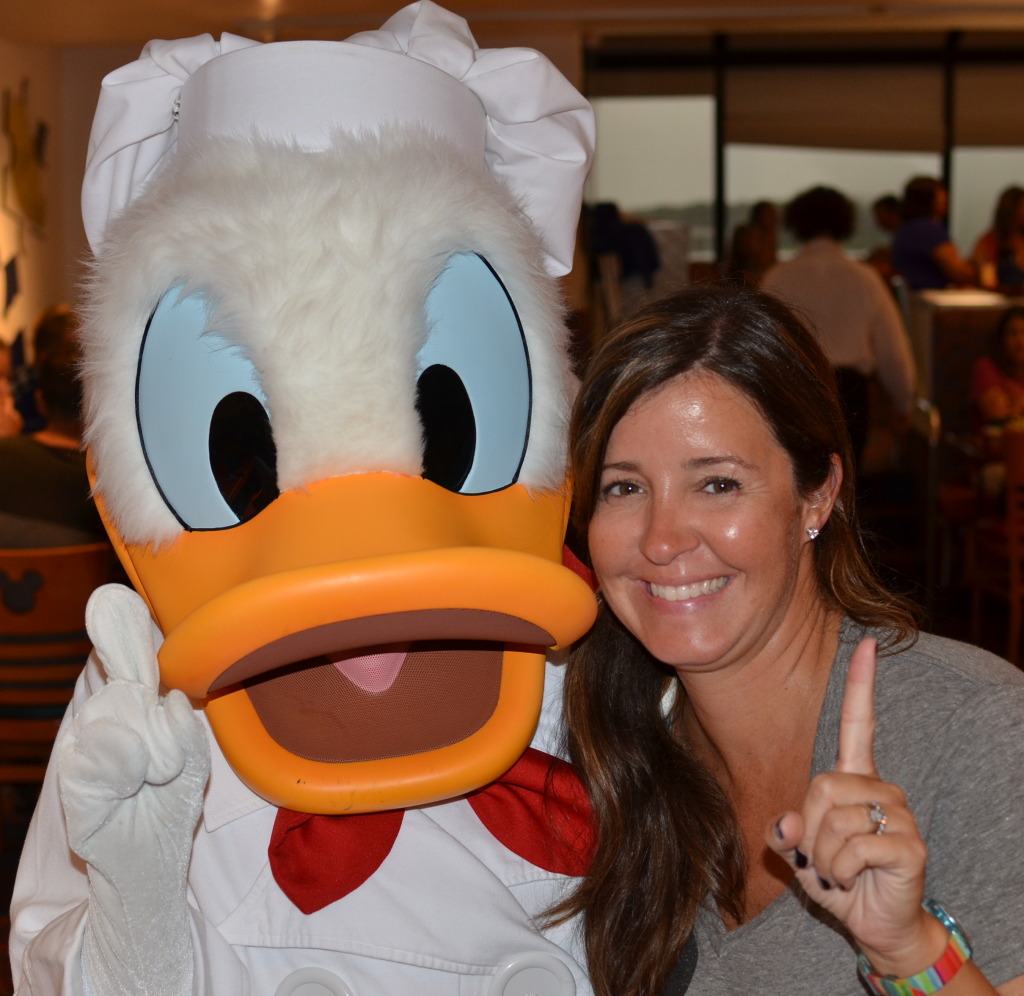 Surprised? Didn't think so. Mr. Disney was a genius. He created a place where families can go and get caught up in magic. I love that my family laughs, holds hands and smiles while we are at Disney. I love that my 9 year old still thinks Mickey is cool and will watch his sister get transformed into a princess. I love that my daughter still adores Minnie Mouse and that my husband can spot a Hidden Mickey before the rest of us. I am happy when I am planning our trips, thrilled when it is time to go, giddy while we are there and truly sad when it comes to an end. I hope my family never outgrows Disney or forgets what the magic feels like. I am THANKful for Walt Disney.
Day Twenty-nine: flea markets.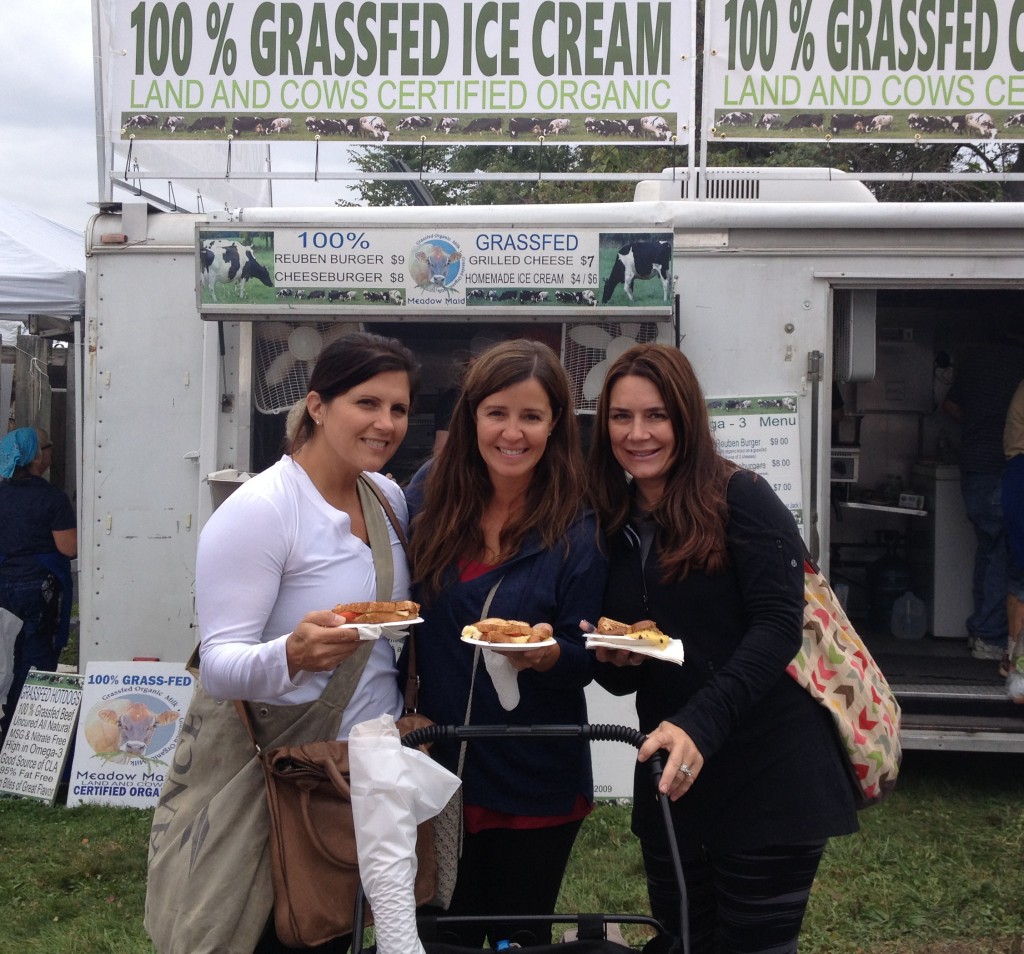 Ahhh, flea markets! LOVE! My dad started taking me to flea markets when I was in middle school. I never hesitated. I jumped right it. Rooting through other people's stuff, finding that treasure, taking it home and giving it new life! I love finding cheap things, spicing them up a bit and using them every day. These girls, Michelle & Nicole share my passion for flea markets. We will scour the markets until our cars are full, feet are blistered and cash is gone. We talk each other into and out of certain items and sometimes we all buy the same thing! My home is filled with my favorite finds and they make me happy! Call me when you want to tap into your secret yearning to be a picker! I am THANKful for flea markets.
Day Thirty: holidays.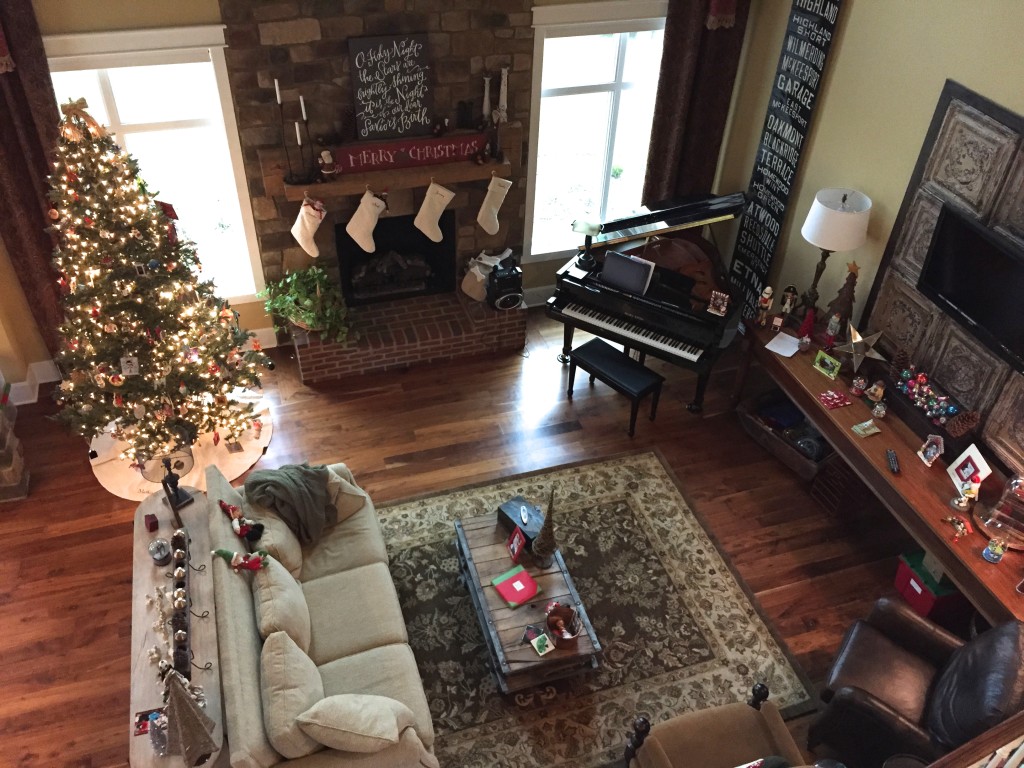 I am a sucker for a holiday! This picture was taken a few minutes ago. My house is bathed in Christmas loveliness! We are all geared up for the festivities that accompany this holiday. Presents. Elves. Gingerbread Houses. Tinsel. Mistletoe. Rudolph. Ralphie. Santa. Christmas Cards. Cookies. We in the Mathis house tend to get excited for all of the holidays. We have pilgrims for Thanksgiving. Skeletons for Halloween. Leprechaun traps for St. Patrick's Day. Gobs of plastic eggs for Easter. Hearts for Valentine's Day. Trust me, if you are excited about Cupid and Uncle Sam your team will be excited too! I am THANKful for holidays.
Well that wraps up my 30 days of THANKful. Like I said, it's just a glimpse. It was fun. I am already looking forward to next year's list!
Live Creatively,