So I visited my local Target the other day. This has become somewhat of a weekly outing since they graciously opened a new store TWO minutes from my garage! Yippee! I have yet to make it through a trip without spotting a friend, so apparently I am not alone in my complete jubilation of this close to home location. Thank you Target!
I really didn't need anything, I was actually there only for a return! With my return complete I spotted the Starbucks (genius location….INSIDE the Target store!). It was cold, so I treated myself to a grande hot cocoa. With whipped cream. Duh. While I was waiting for the hot cocoa creator to call my name I noticed these adorable Valentine gift cards at the check out. Adorable.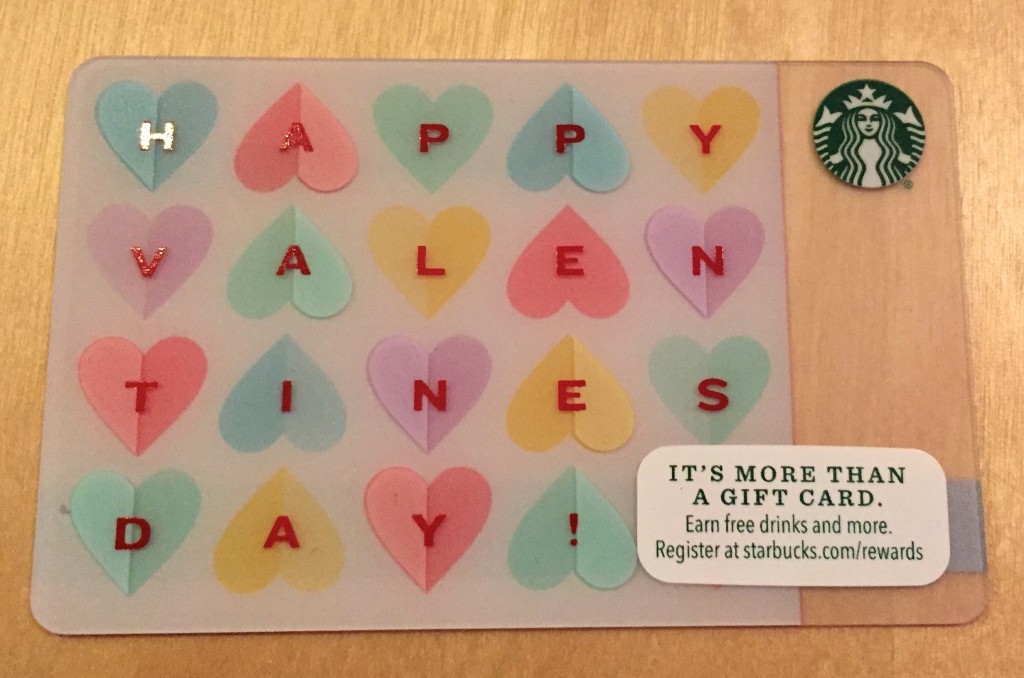 Images of my kid's teachers jumped into my mind and I scooped up two. (Mrs. G. and Miss D., act surprised when you open it!). The wheels in my holiday-obsessed mind started turning so I decided to take a (quick) spin around the store. An hour later I left with several must-have's and a smile on my face.
While shopping, I snapped lots of pictures for you, my blog-reading friends. You can seriously wrap up all of your Valentine needs with a one hour trip to Target. I am pretty sure the nice workers in red shirts thought I was delusional as I rearranged their displays to get the best pictures, but I am willing to take chances to help mankind!
Sit back, sip on your Starbucks and take a look at how Target has all of your Valentine needs covered…….
Valentines for your children to pass out at school: (I found all of these in the party section.)
Check out my "Countdown to Cupid" post to see how to use the Bouncy Balls.
Valentine, You Amaze Me! Being Your Friend is Amazing!
Happy Valentine's Day Love Bug!  Valentine, You're as Cute as a Bug! I'm Buggy Over You!
You're Tops, Valentine! I'm in a Spin Over You! You Make my Head/Heart Spin! Valentine, You're Tops in My Book! Ahh, the possibilities with these are endless. And they are only 7.5 cents each!
Coo-Coo-Kazoo, I Like You! A Valentine for Kazoo! Valentine, You Make My Heart Sing! Happy Valentine's Day, Kazoo Are a Great Friend!
Revisit my "Countdown to Cupid" post to see how my kids will be using these fun tic-tacs for their classroom valentines this year!
And if you have a craft kiddo, Target has some excellent kits of stickers, foamies & heart shaped cut-outs to create your own valentines!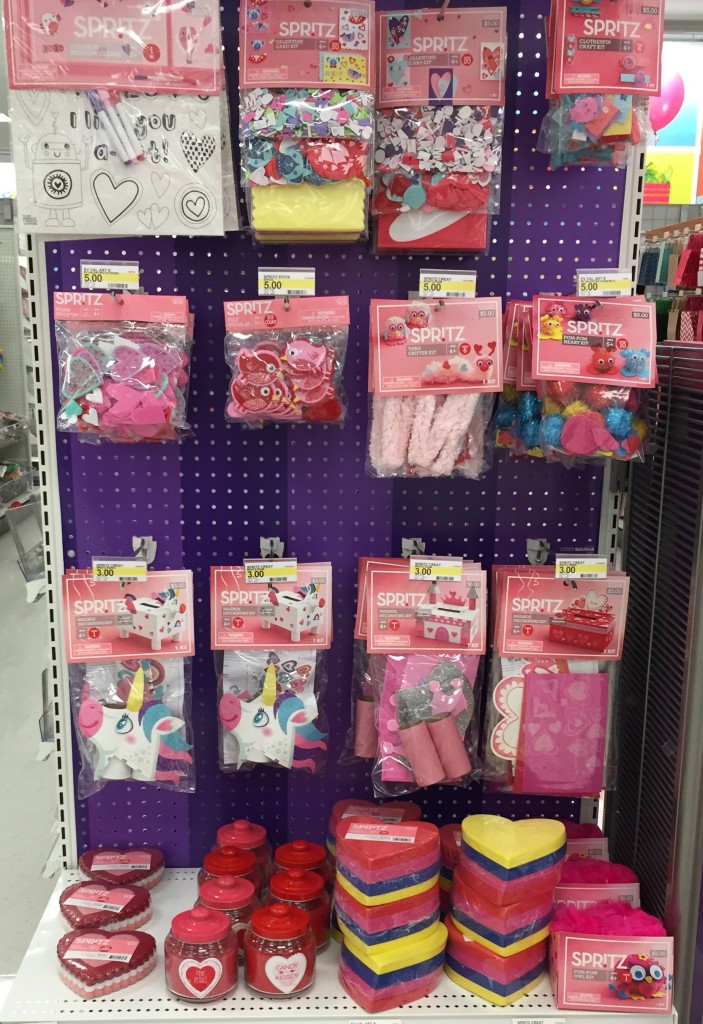 Are you stumped on creating the perfect Valentine Box this year? Target has beautiful red and white 'shoe' boxes ready to go. And kits to decorate them! Done! And they are only $3!
And check out these ready-to-make kits for decorating the boxes! YES!
No big surprise that Natalie chose this one for her box this year…zebra prints and PINK fur: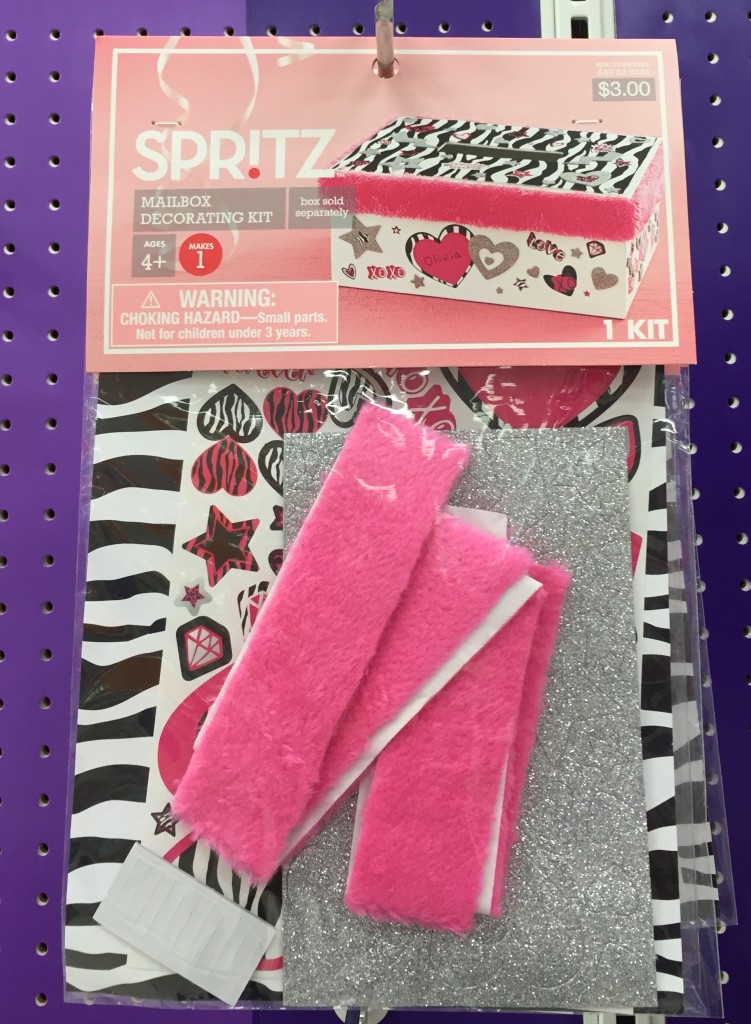 Each kit costs between $3.00-4.00.
Here's another idea for the sweet teachers in your life: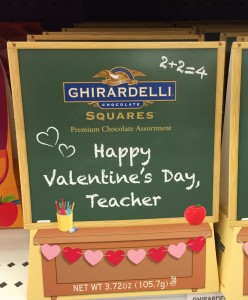 NICE chocolates! Everyone loves Ghiradelli!
Target also stocks loads of cheap inexpensive napkins and plastic plates & cutlery. This makes serving that Valentine meal so much prettier! They even took the time to group the pink, white and red near the craft supplies! Target is so thoughtful.
Or you could step it up a notch and splurge for the lovey looking paper products!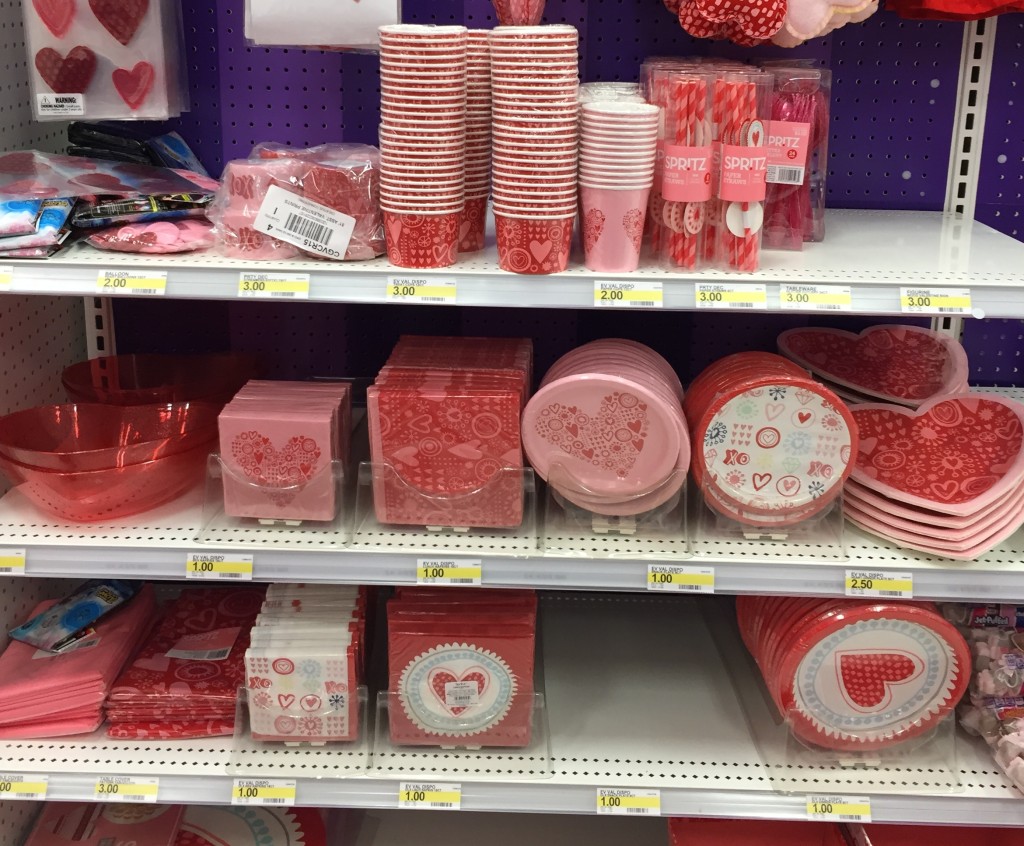 I found these fun items too. Stickers, sports themed Reese cups, window clings, crayons, giant remote control gummy & candy…so many cute ideas to use on your Valentine Scavenger Hunt!
I always gift books. Gotta encourage that reading! Natalie would love this journal…..it was really cool.
And Noah loved the I Funny books and of course anything Minecraft!
In case your brain is on overload, I am quite certain every kid of every age would love to see this Target Gift Card on  February 14th: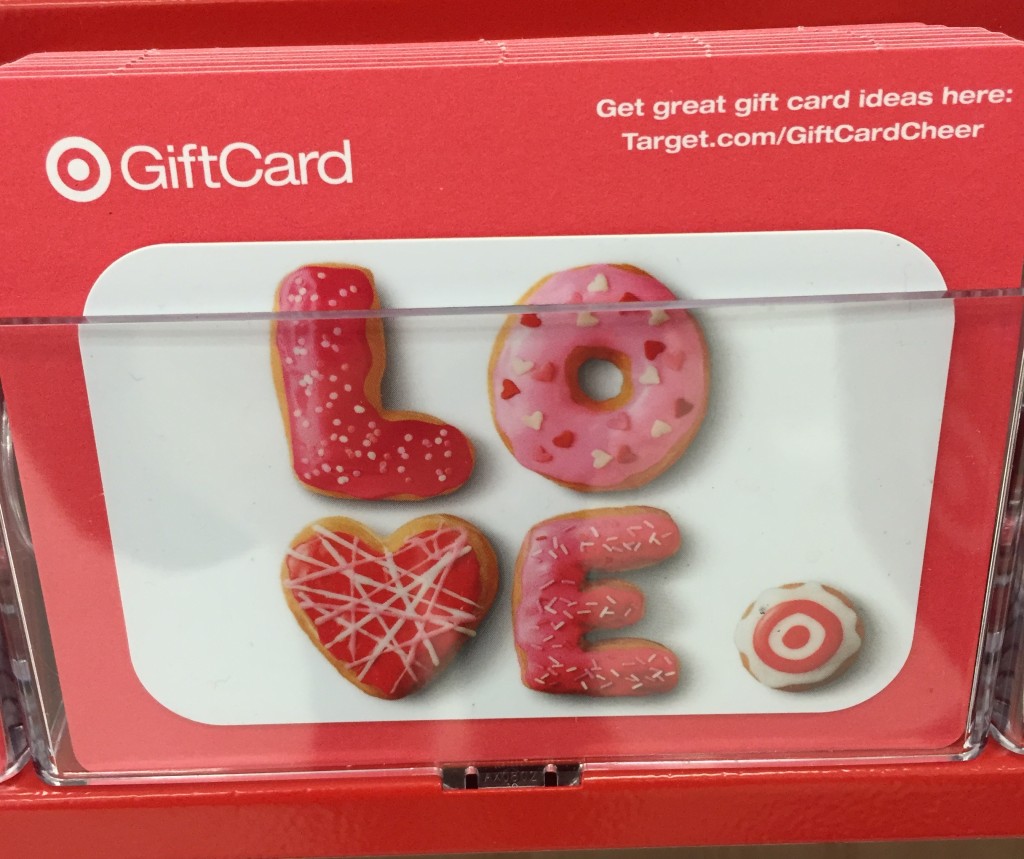 Look at these super cute ideas for the REAL Valentine in your life….
And this is the perfect way to present your present. I know, it's too early to crack homophone jokes, sorry!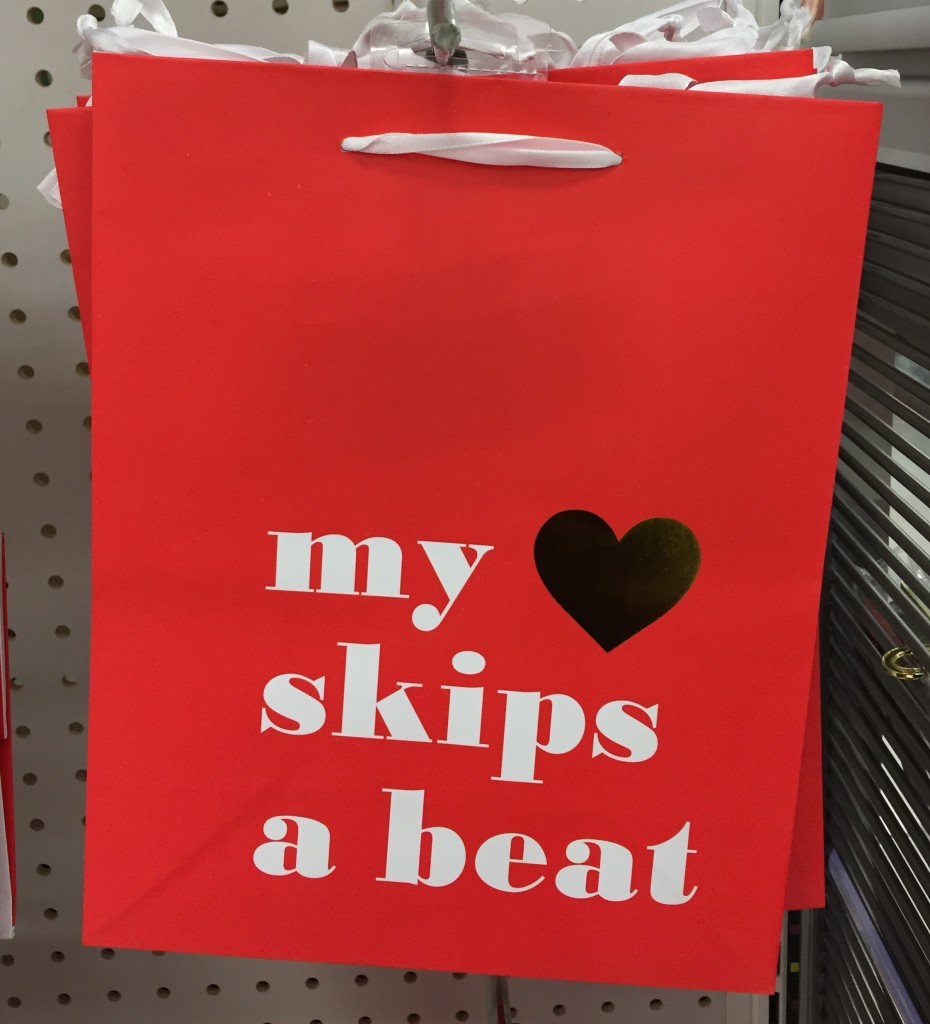 PLEASE don't forget the card….in my opinion, the most important part of the day! Target has all of your needs covered!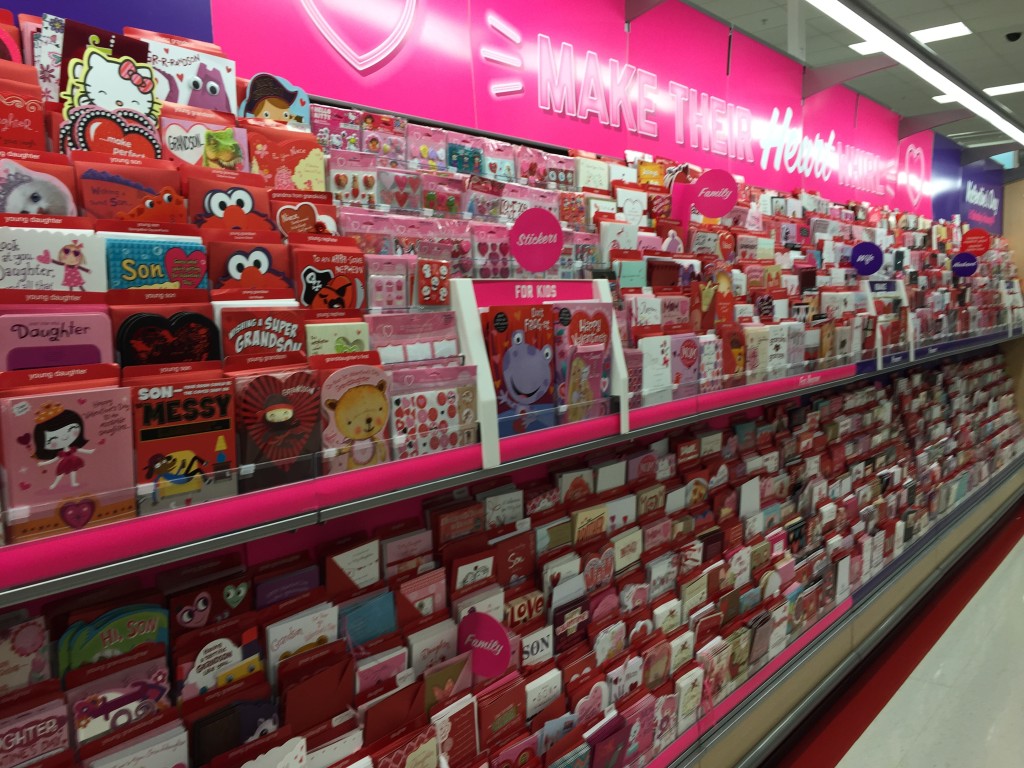 There you have it…..your Valentine's Day can be completed in one stop, Target! Don't wait another day. Shop early. Then relax for the next couple weeks. And if you are like me, save the wrapping, scavenger hunt clues and card signing until about midnight on February 13th!
Live Creatively,

Tags: