Today marks the one month countdown to Valentine's Day and who doesn't love Cupid?! A little guy with wings, sporting a bow and arrow and spreading love…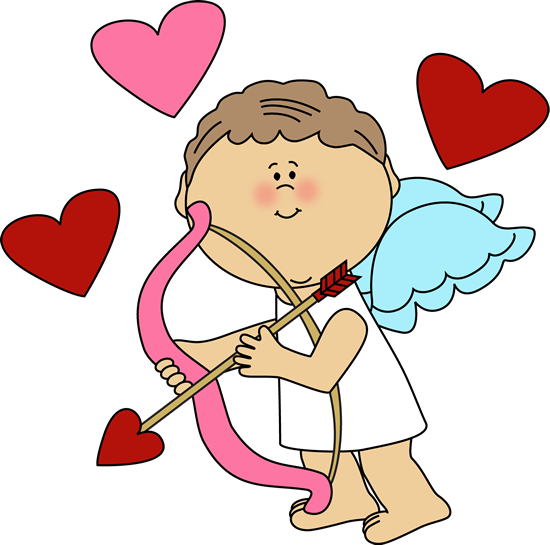 He has become pretty popular in our house. I love decorating with red and pink hearts and spending the month being all lovey dovey!
It's my parents fault. My mom decorated our house…not over the top, just a little red and pink here and there. There were always cards and usually a little gift. My dad sent me flowers and still does! I'm pretty sure my mom reminds him and most likely arranges it, but he signs the card! Many years he surprised me at school. Best feeling ever, to see your Daddy walking towards you with flowers while you are surrounded by your high school classmates. He's been my forever valentine. Every girl should be so lucky. I still look forward to flowers from my Daddy! Jeremy sends flowers to Natalie. It's more important that he remembers her flowers than mine. Last year they came via a delivery service and she was so surprised. Look: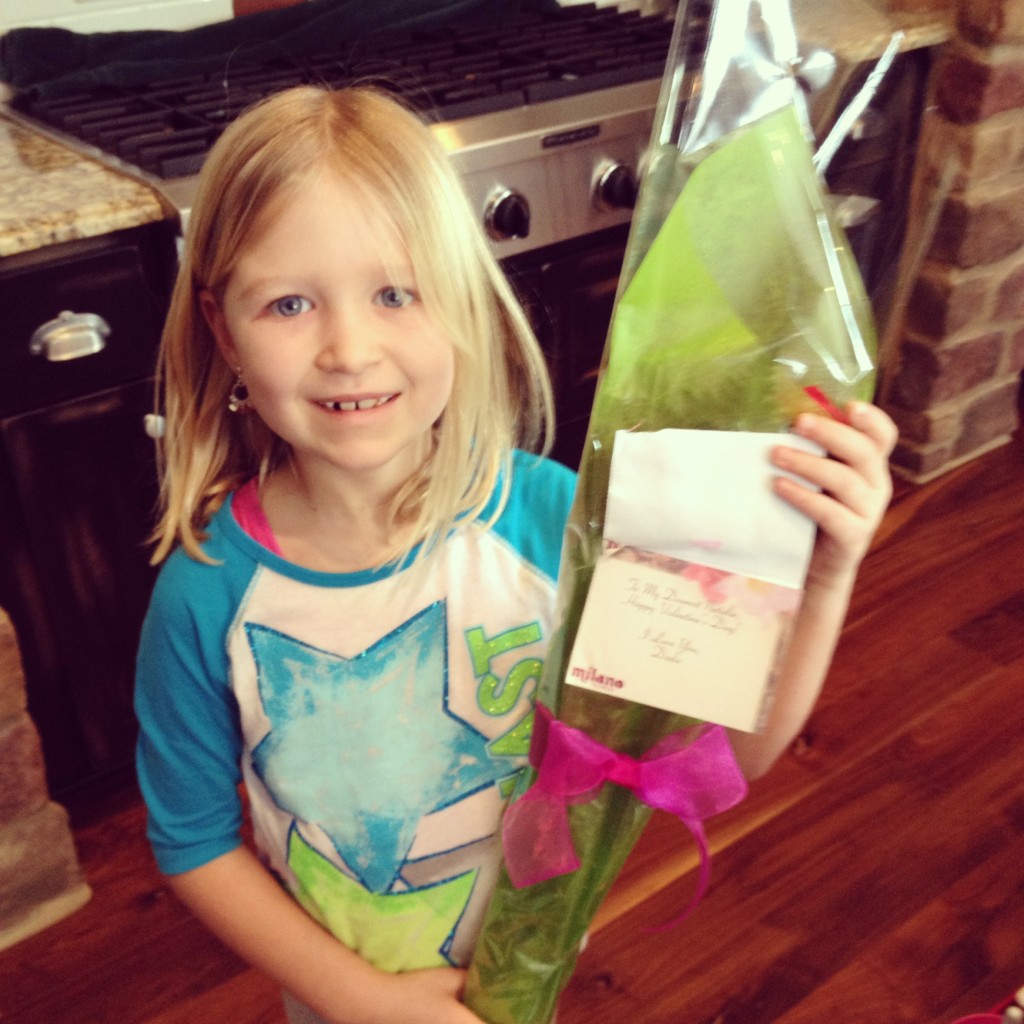 The kids are completely involved in making cards for their classmates and loved ones. Homemade cards are the best. This year we are going to send a few over seas to our troops and  to the kids they have 'adopted' in Africa. Stay tuned! Look at this pic from a photo shoot I did with the kids in 2009. I used the pictures to make cards for their Grands! Oh how I miss that scrunched-up-nose smile of Natalie's!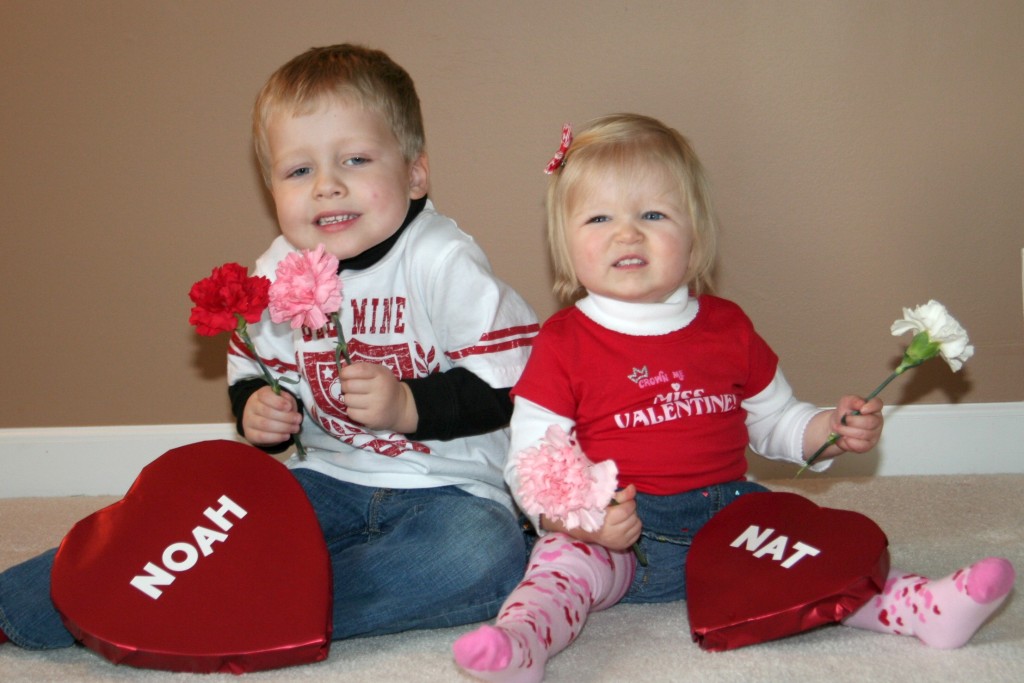 And here's a look at my babies on Valentine's Day, 2008…..where has the time gone?!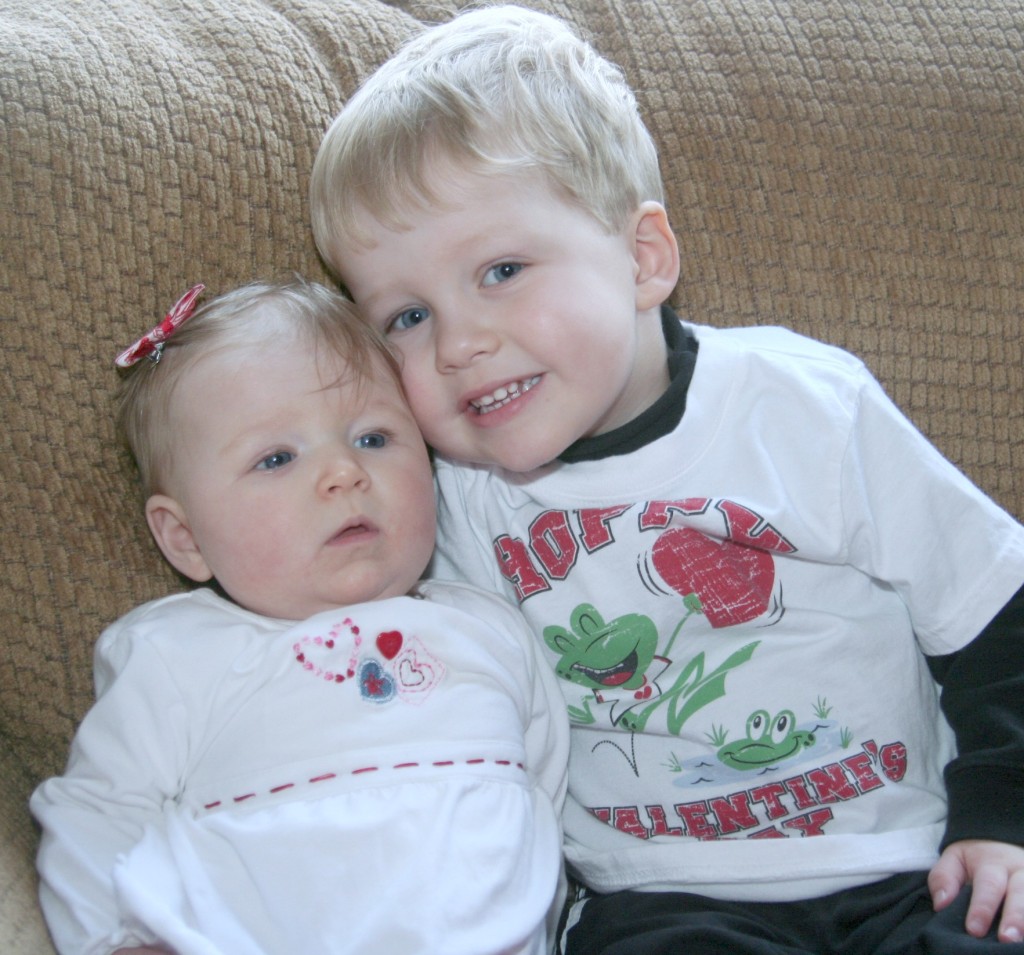 Many moons ago my Uncle David told me about how he and my Aunt Diane would send their girls (teenagers at the time) on a Valentine Scavenger Hunt to find their gift. LOVED IT! I immediately copied this idea for my little valentines! Every year Noah and Nat wake up on Valentine's Day excited to complete their Scavenger Hunt! Jeremy usually helps with the clues. His are always harder than mine! We keep it simple. Three clues to locations around our house. The first clue is always waiting in these cute envelopes that attach to their chairs: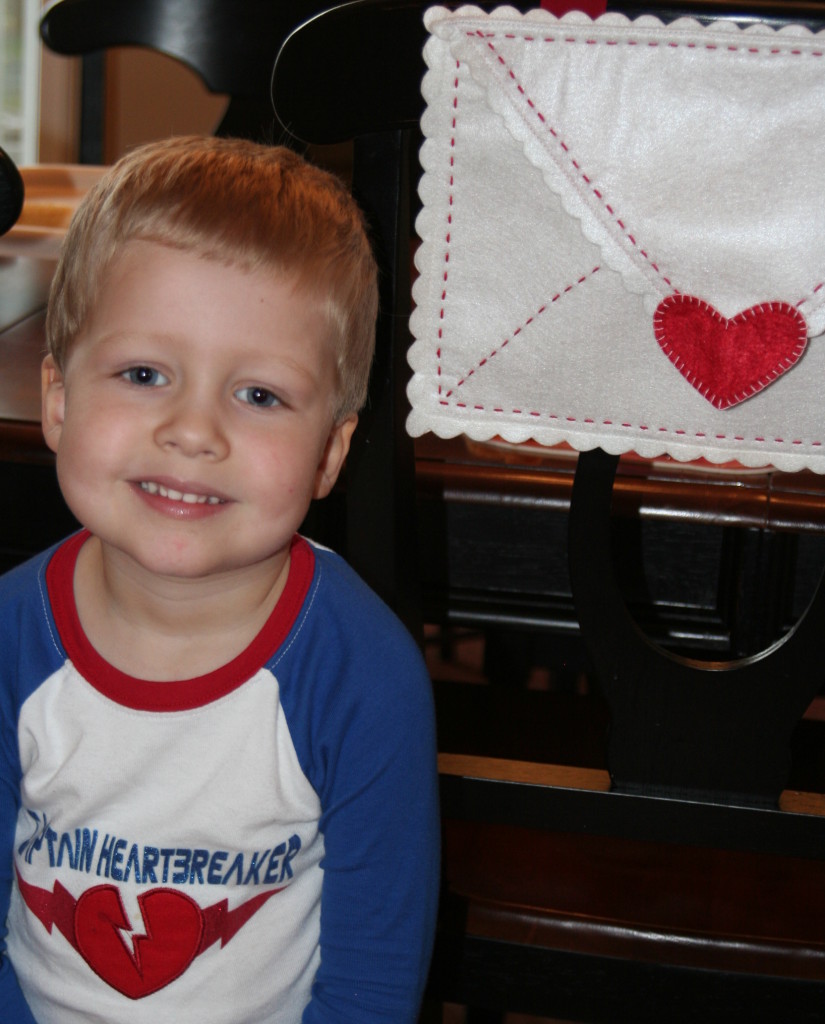 I bought them from Pottery Barn Kids years ago. Mine is not available anymore, but they have similar ones for sale right now! Hurry! And you can get them personalized!
A new clue and a small gift are waiting at each location. At the final location is their main gift. The small gifts are just that, SMALL! Favorite candy bar, pair of ear rings, a dollar bill! Small. I type up the clues and glue them to little valentine cards. Super easy. Super cute. Last year their big gift was combined….a picture of our puppy. He wouldn't be ready until later in March, but he was their valentine gift! Yes, we were going to get him anyways, but the timing was perfect and we used Valentine's Day to make the official announcement.
A few years ago I made these coupon books for their big gift. The kids LOVED them! There were 14 and they had all year to cash them in. They were such a hit that they still hang on the bulletin board in our mud room. I need to recreate this some year. Maybe for 2016….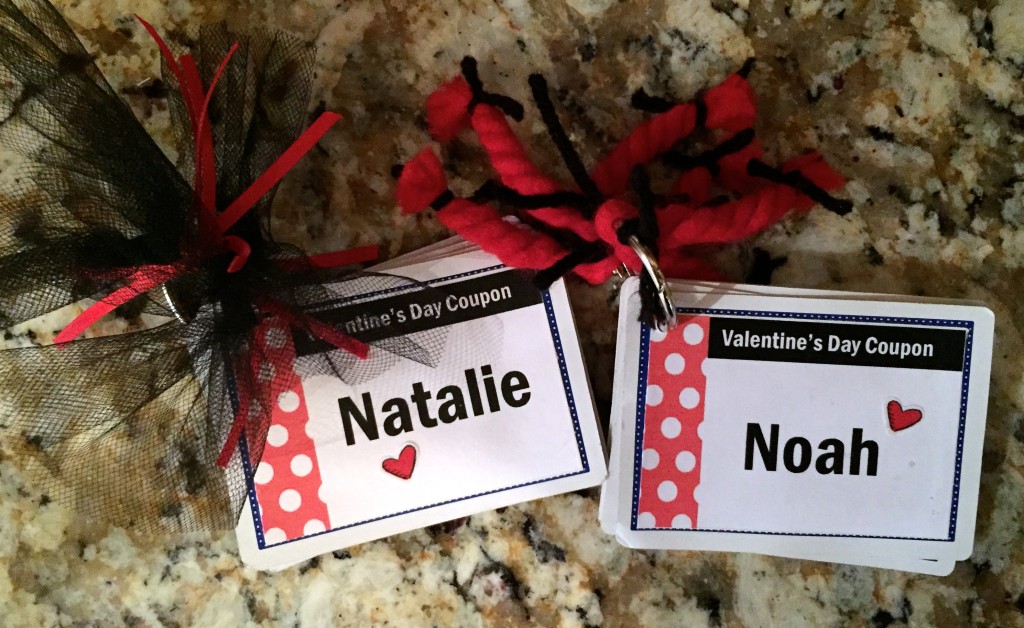 For breakfast we have pink, heart-shaped pancakes. Pink milk and usually a donut with heart sprinkles. If they have school, I pack a love-themed lunch! And always include a little valentine and treat from their mama!
I am on the hunt for some heart shaped pasta for our valentine dinner this year. I am certain it exists! Or I might make these fun pizzas that I found on Pinterest: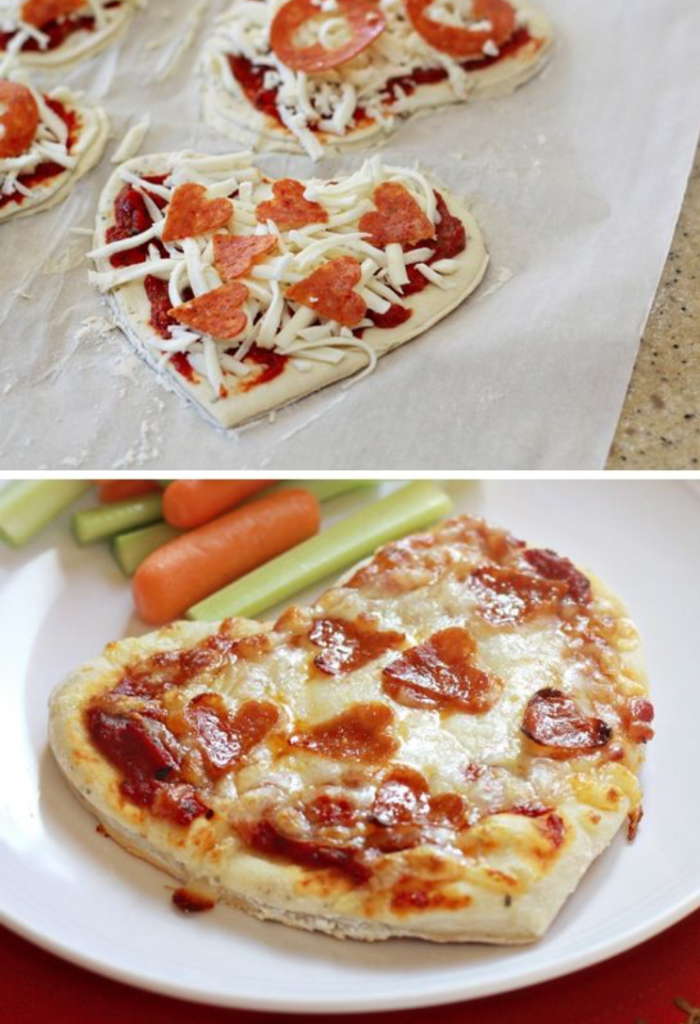 This year we will be in Idaho on the 14th, so Cupid will have to travel. Must. Be. Prepared. Early. The kids love eating on heart plates and using fun cups. You can shop for some super cute stuff at Pottery Barn Kids. Or, buy some red plastic cups and decorate them with valentine stickers. Use pink plastic plates and make these treats for dessert…..again, thank you Pinterest!
Last year Noah decorated a box for his school valentine exchange. It of course had a sports theme. We saved it! Here's to round two for his box: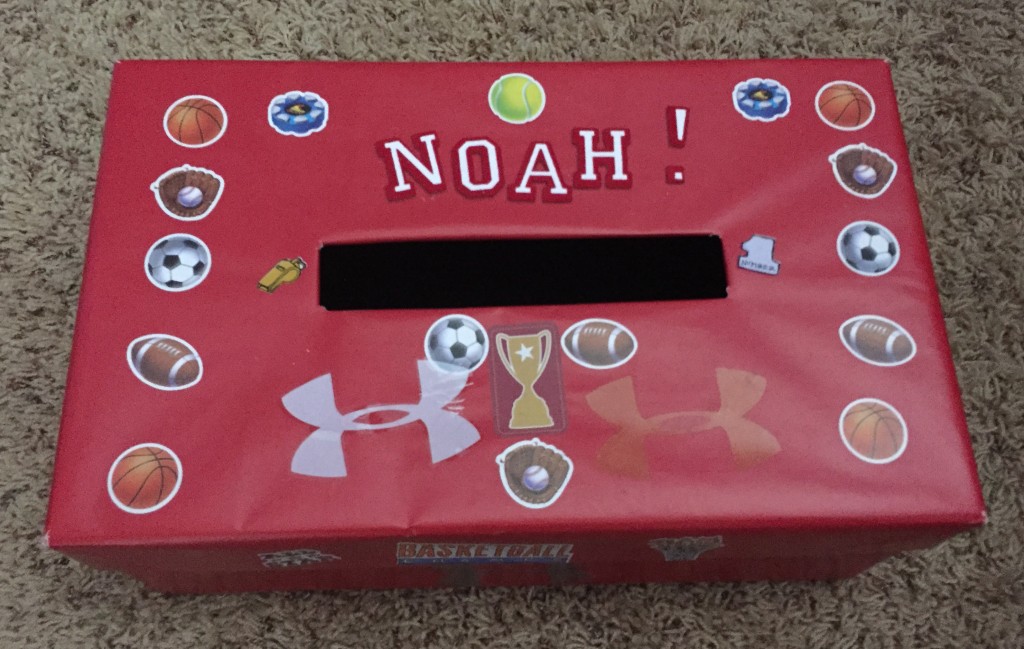 Natalie's class decorated envelopes at school, so mama was off the hook. I am thinking this year she will want to create something over the top cute. Probably covered in gymnastics stickers and glitter! I'm on pins and needles!
In years past the kids have handed out some cute valentines. I either failed to snap a picture or the pictures are lost in cyber space! Last year Noah did the Pop Rocks with a sticker that said, "Valentine, you rock!". And Natalie, who has a slight gum addiction handed out packs of gum with a sticker that said, "I Chews You". When Noah was in 1st grade I bought red cut out hands from the teacher store and we glued a pocket hand sanitizer to the palm. On the fingers he wrote, "Have a-Handtastic-Valentine's–Day-Noah". I cannot believe I did not take a picture of it, it was adorable! And he did all of the writing himself! Here is a link to buy the handprints. When Natalie was in Pre-K, her class was the Monkey Class, so we obviously bought the banana shaped candies and tied bags that said, "I'm bananas for you!". I mean really, who could pass that up?!
And thanks to Pinterest here's a peek at what my kids will be handing out to their classmates this  year: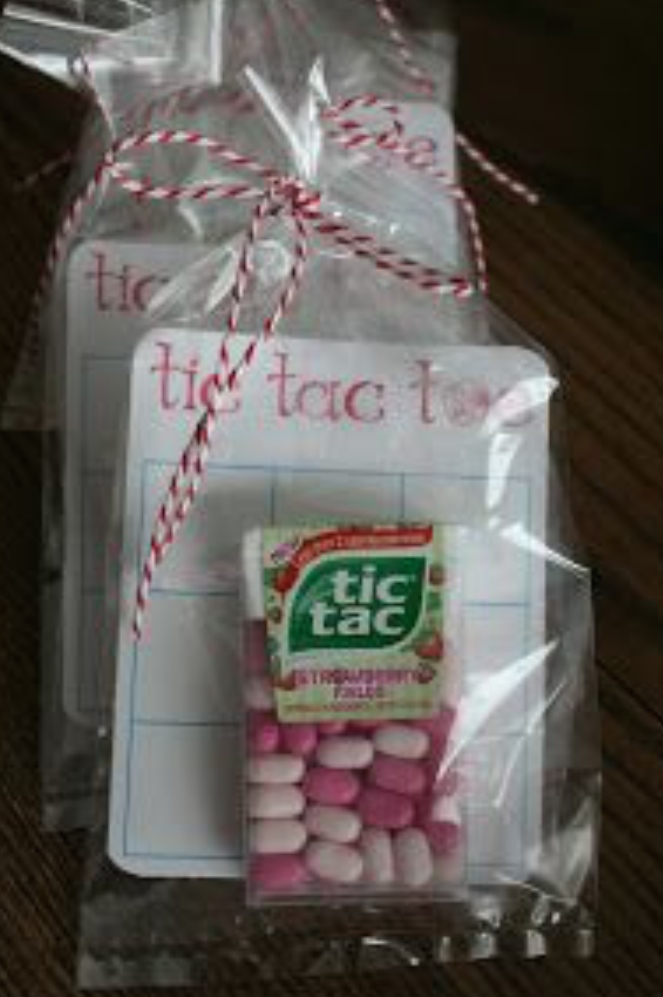 And here are some of my other fave finds on Pinterest: You can find the pins on my Pinterest page and follow the link to the creative minds behind these designs!
I start talking to my little love bugs about their valentines in mid January. That gives them plenty of time to change their mind a few times! We start creating a couple weeks before their class party. I do not like to wait until the last minute and feel pressured! Plus, my kids like to spread out their projects over several days!
And I don't forget MY valentine either….we don't go crazy over this holiday, we keep it light but meaningful. I stole this "52 Reasons I Love You" from Pinterest a few years ago. I ordered a 'vintage' looking set of cards and printed my reasons on heavy card stock. Punch two holes in each card, bound it together with a couple craft rings, embellished it with a few stickers and some pretty string and BAM! It has a permanent spot on J's bedside table. Ahhh.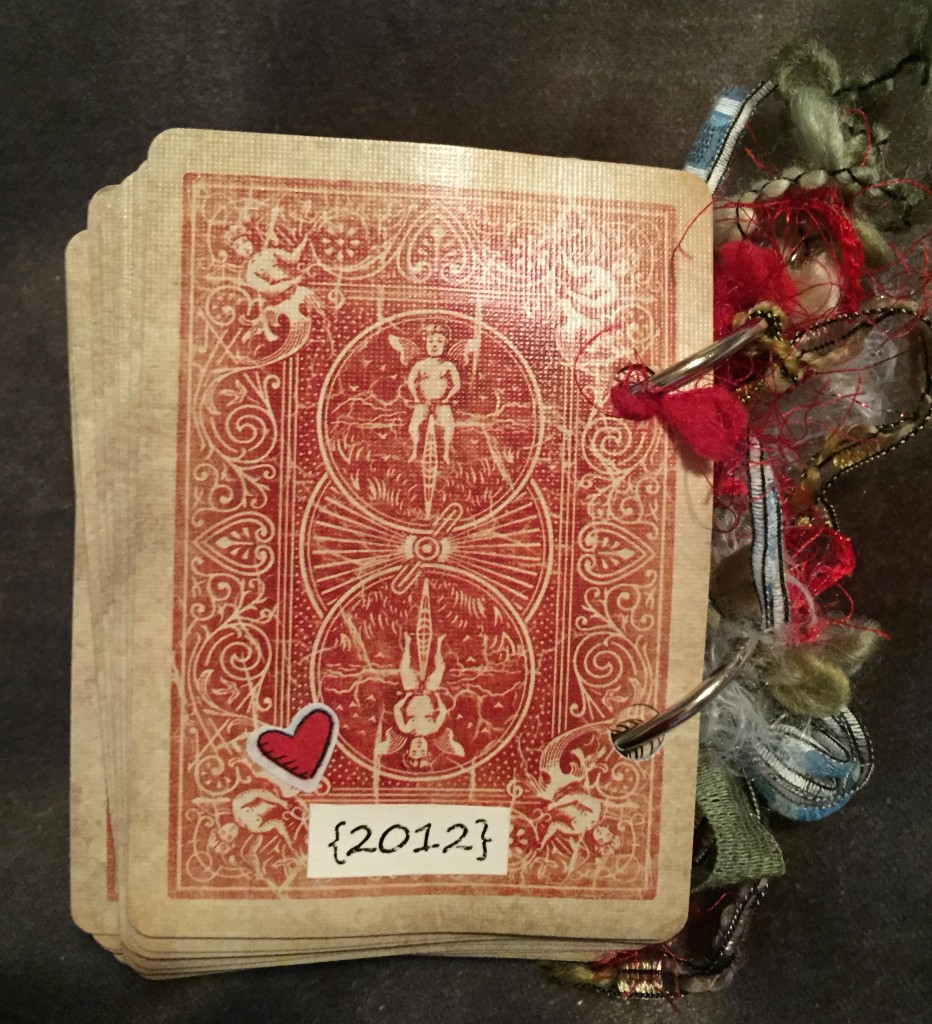 Spolier Alert to J if he is reading this…. here is what I am making for him this year:
OK, so I hope this post helps put you in a Cupid State of Mind! Think pink!
Live Creatively,

Tags: