I LOVE Birthdays!
Every trip around the sun should be celebrated.
Candles. Friends. Presents. Balloons. Hugs. Cards. Cake. Laughs. Love.
My official birthday is December 27th, but I tend to start celebrating early and keep celebrating past the 27th. Why not?! My friend Megan nailed it with my card this year, check it out: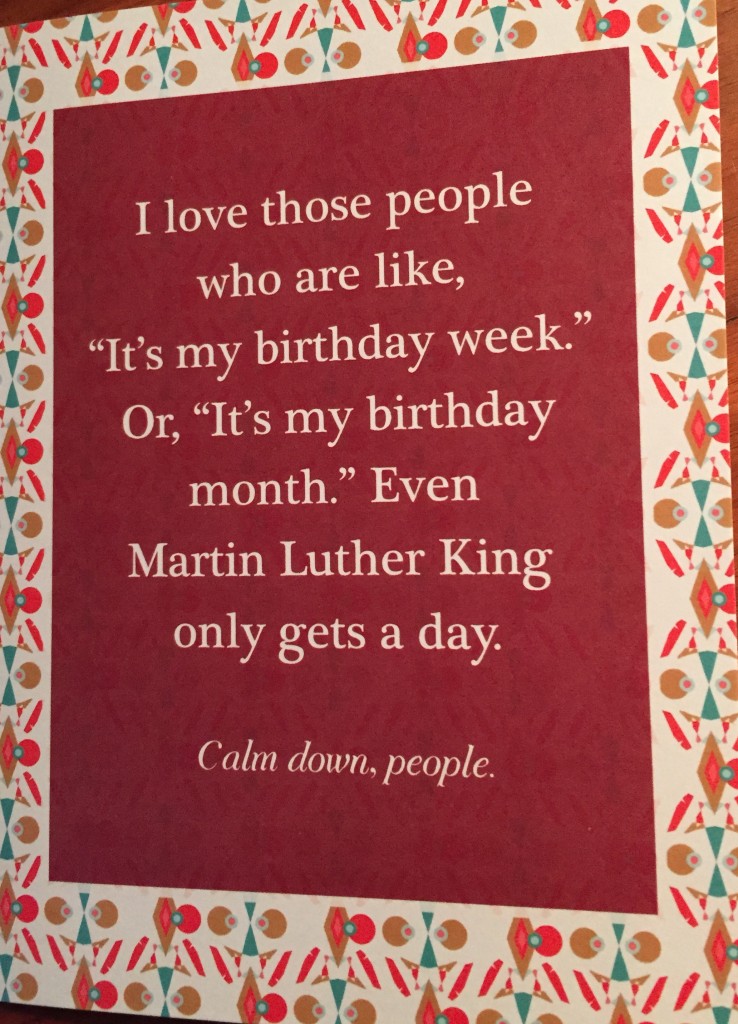 She also sent me this incredible hat that was chosen by her husband….he knows me well.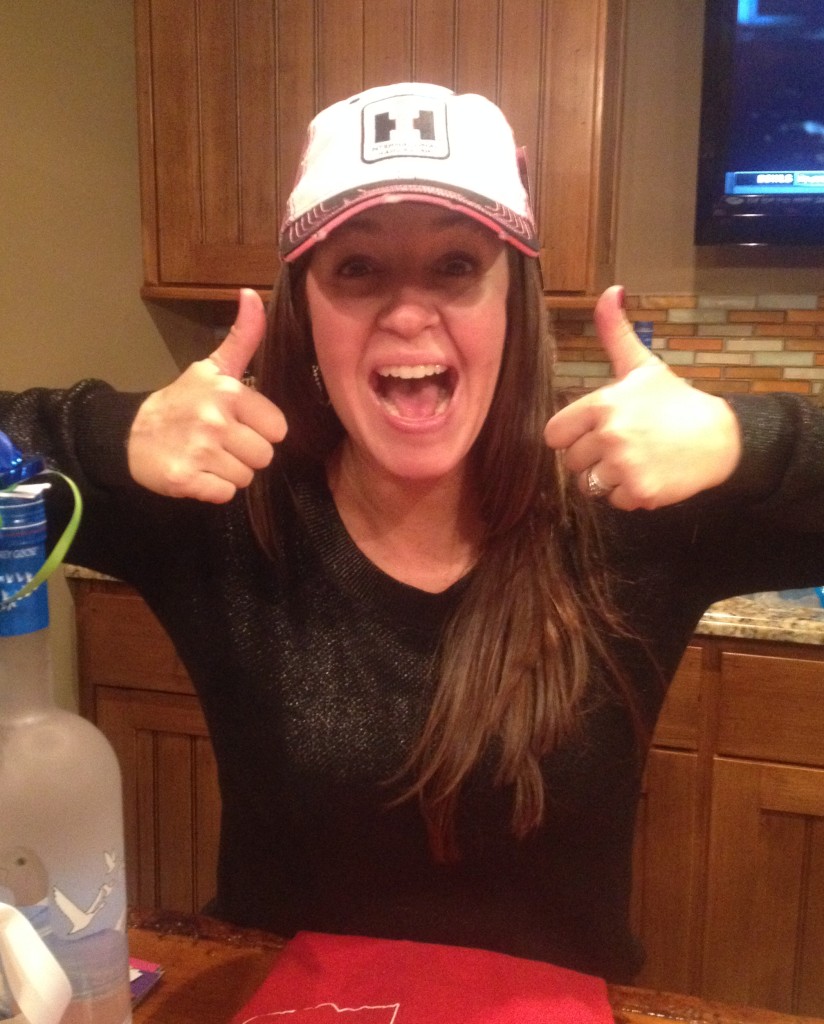 My daddy drove an IH tractor. It was red. It was big. It was a treat to ride with him.
My 42nd year began at midnight on 12.27.14. Jeremy wished me HBD while we watched "Safe Haven". I knew it was for sure my bday when he agreed to my movie choice! I told you birthdays are good! A few minutes later I received a couple texts from Minnesota. Megan and Mark were sending me BIG birthday love! Fast forward a few hours and I was woken up by my silly kids with more birthday greetings! Birthday snuggles are way better than ordinary day snuggles.
Like many other soccer moms around the world, my special day was spent watching Natalie and Noah play. Natalie was up first and got whipped! Her team was short on players (Noah even stepped in to play goalie for them), but in spite of the score they came off the field smiling! We took a break for lunch and were joined by Jeremy's folks and his brother, sister in law and two totally adorable little girls! Lunch with four kids is always entertaining! After lunch it was Noah's turn on the pitch. Jeremy was filling in as Coach for the game as the head coach and many players were out of town. My boy scored a sweet goal early in the first half. I know it was his gift to me! Unfortunately the other team decided they needed to score more goals than our team, so Team Mathis was 0-2! But they are the cutest soccer players in all of Ohio, for sure!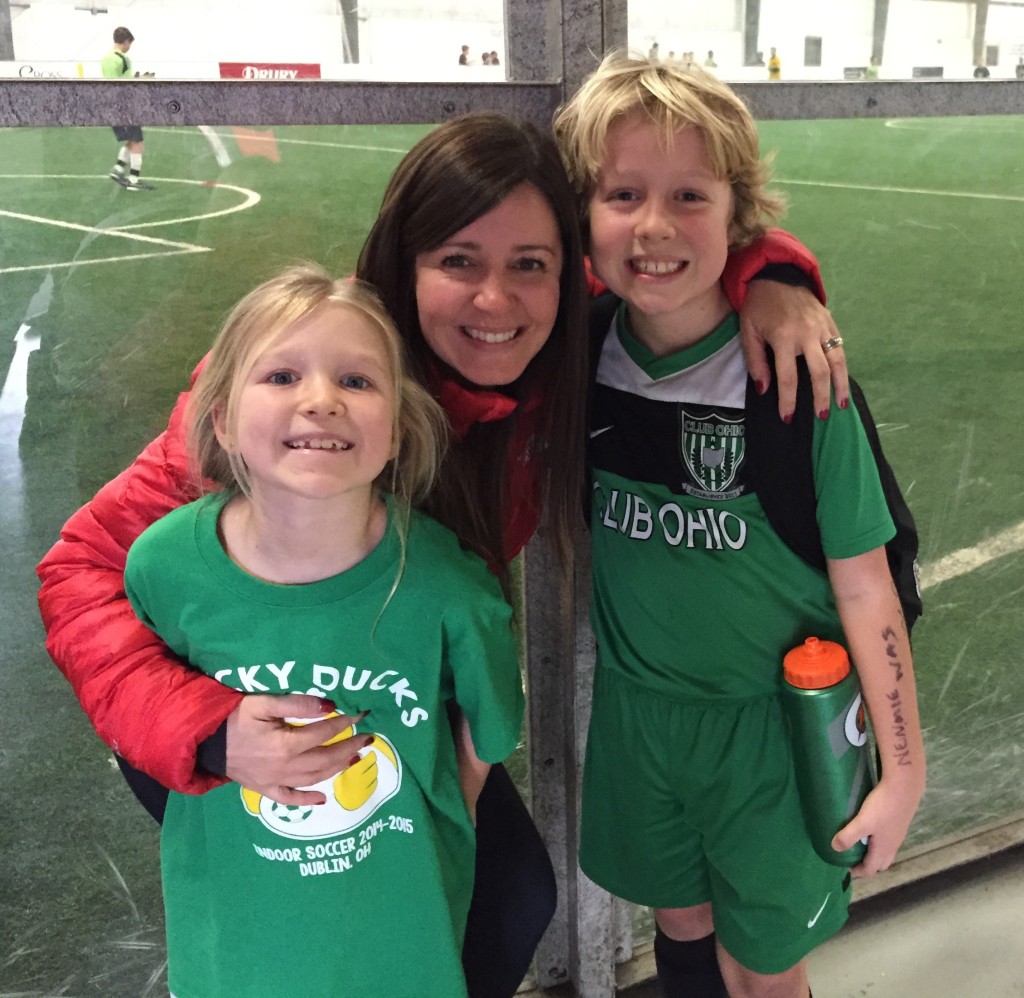 Cards…one was sweet, one was not. Guess who gave which card….? My husband is a stinker.
If you think this one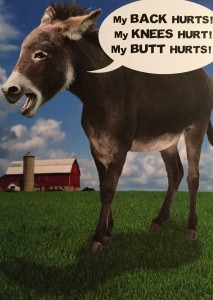 is funny, you would love the Christmas card he gave me! Here is the sweet one: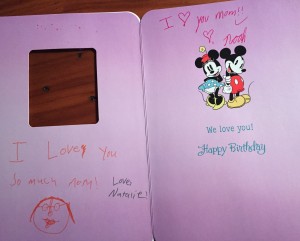 Yes, that is a picture of me with my glasses and tongue sticking out! Apparently this is how Natalie views me!
My gift was a pretty watch…well done family! (Natalie is going to make an excellent Price Is Right prize model some day!)
My in laws were very accommodating on my day of birth and agreed to keep the kids for a sleepover! Yay for birthdays! Here we are attempting to take a 'nice' family photo to commemorate my birthday:
FINALLY everyone cooperated and my MIL was quick to capture a decent one! A threat may have been uttered!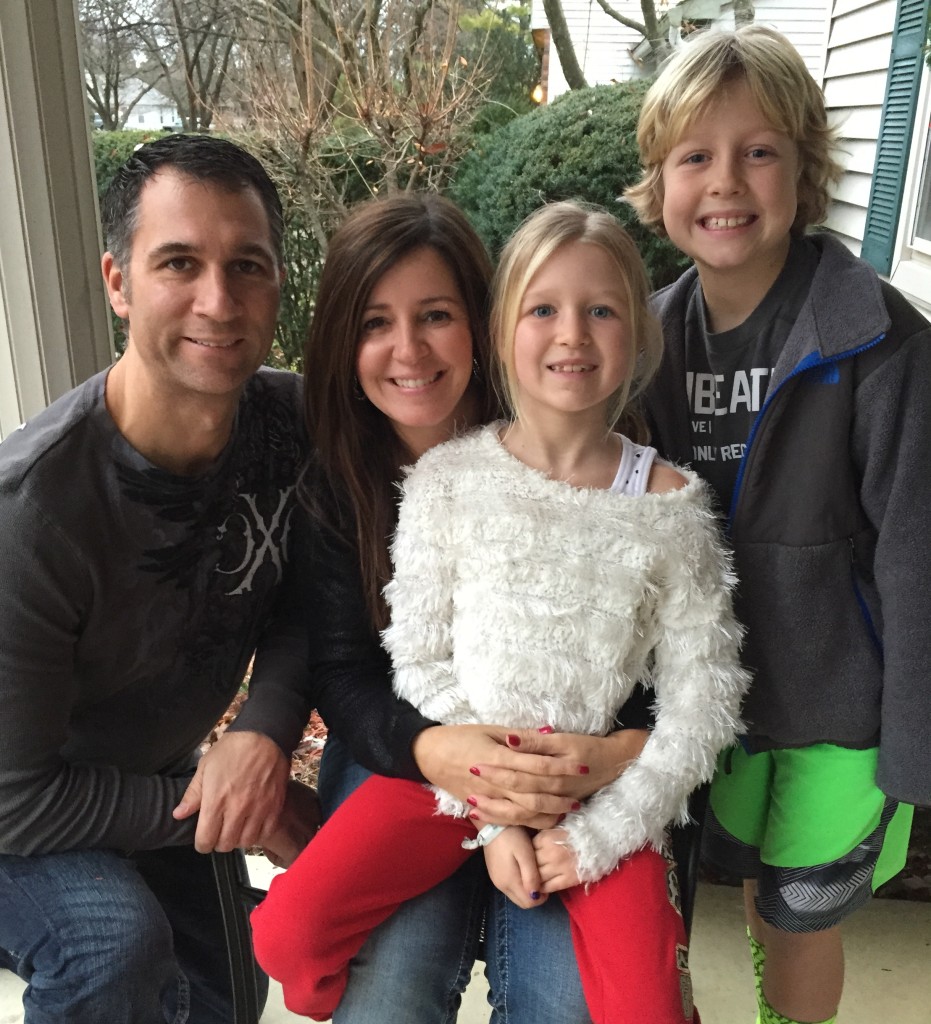 Jeremy and I bid them farewell about 4:30pm and headed to the LEPD shooting range to party with a few of my favorite people and lots of ammo! I may wear leopard shoes and have shiny red nails, but I am a country girl at heart! Targets, lead, triggers and bulls eyes…..it was a quite a party!
Here's the whole Birthday Shootin' Gang….
As you can imagine, putting bullet holes in targets can make you hungry. We locked up our weapons, cleaned the lead off of our hands and headed back to Chez Mathis for some grub and libations. The Grey Goose was flowing and the beer was cold. In true Mathis Style a game was played. Tonight we chose 'Cards Against Humanity', one of my all-time faves. I forget who won, it was either Angie or Keith (probably Angie…I think she cheats somehow!). This hand warranted a picture to immortalize it:
After a one-of-a-kind rendition of "Happy Birthday" I made a special wish and blew out my candle. That yumm-o cake was made by Angie. Seriously, contact her for your cake needs. You can thank me for years to come…..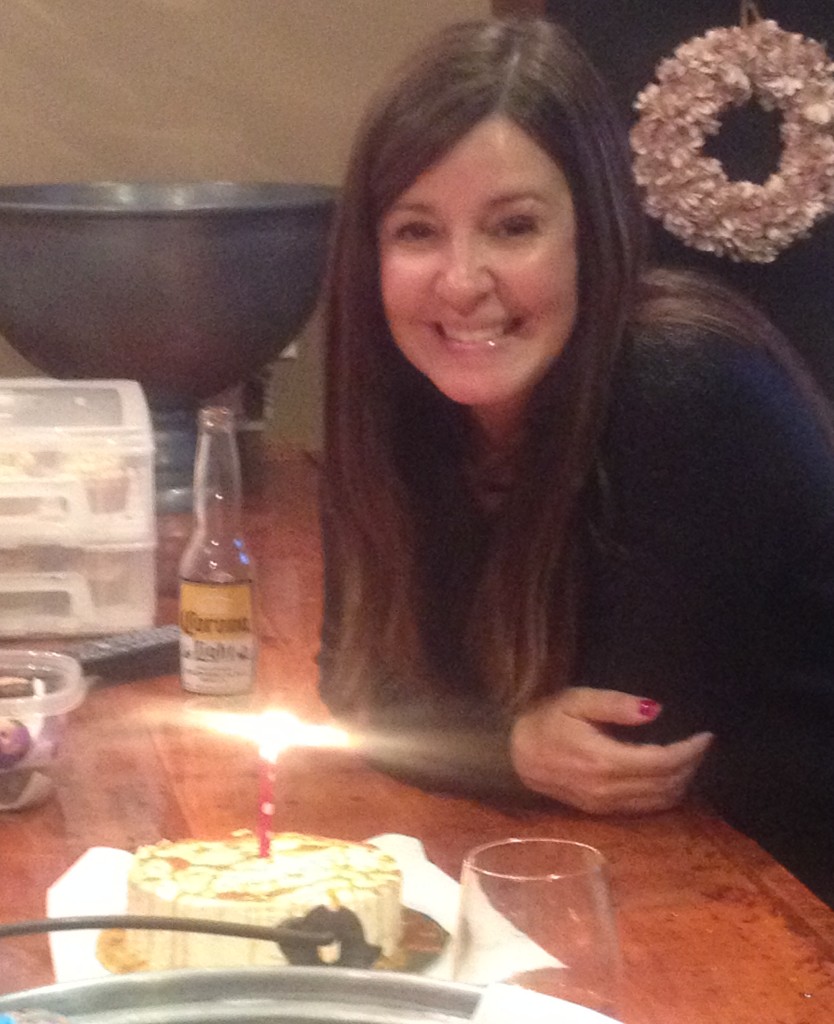 I am not sure how it happens, but it always does….the Beer Pong table comes out of hiding and we instantly subtract about 20 years from our current age and get a little crazy! And since Beer Pong takes way too long, we switched over to Flip Cup! Bam! Girls struggled, but never gave up! Look at my very fun friends about to spill perfectly good beer all over my floor:
Turning 42 was joyous. I could not have asked for a better 24 hours. Wish I didn't have to wait so long for birthday number 43! At least I can start planning my party, right?!
Happy Birthday To ME!
Live Creatively,