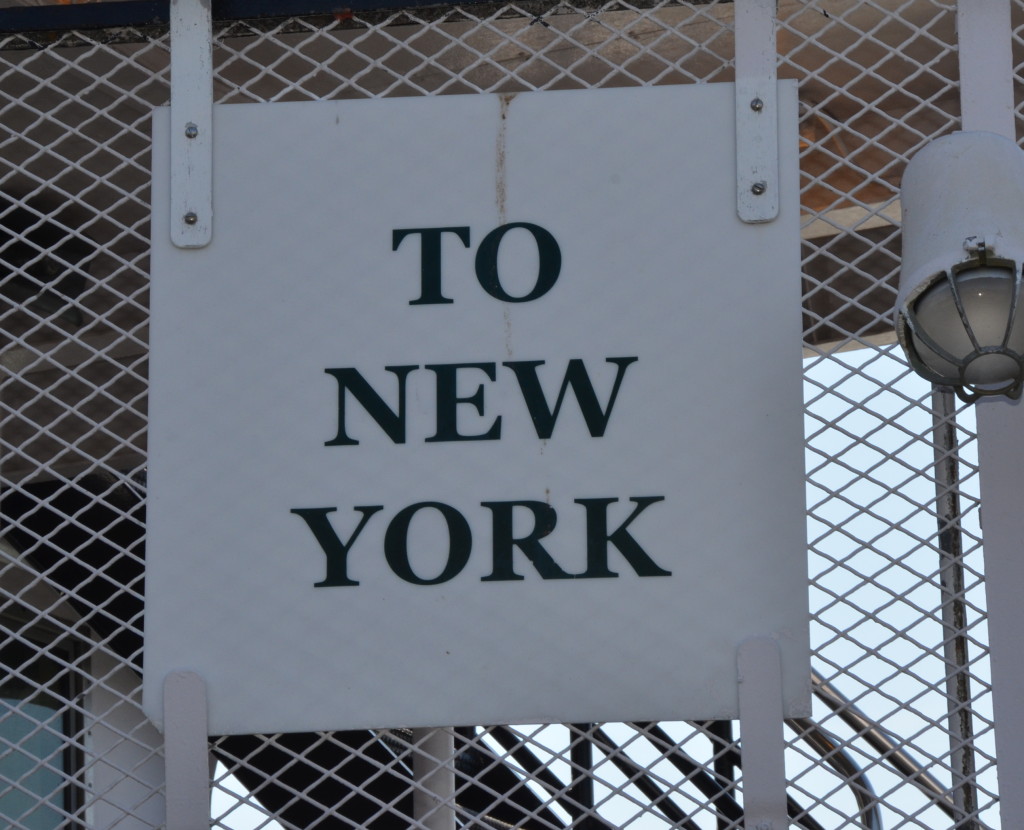 My extremely intelligent kids chose NYC as our Spring Break destination this year. Perhaps they were tired of me traveling there without them….
They planned our week by researching what they wanted to do and see. I took their requests and organized our days. We left the hotel before breakfast and returned after dinner each day and we still didn't complete our list! A perfect excuse to return! Noah and Nat loved the city and embraced it from the moment they spotted Miss Liberty from the airplane. I am beyond thrilled that they love my favorite city! Here's a snapshot of what they learned on their first trip to THE BIG APPLE!
Spotting the Statue of Liberty from the plane is priceless.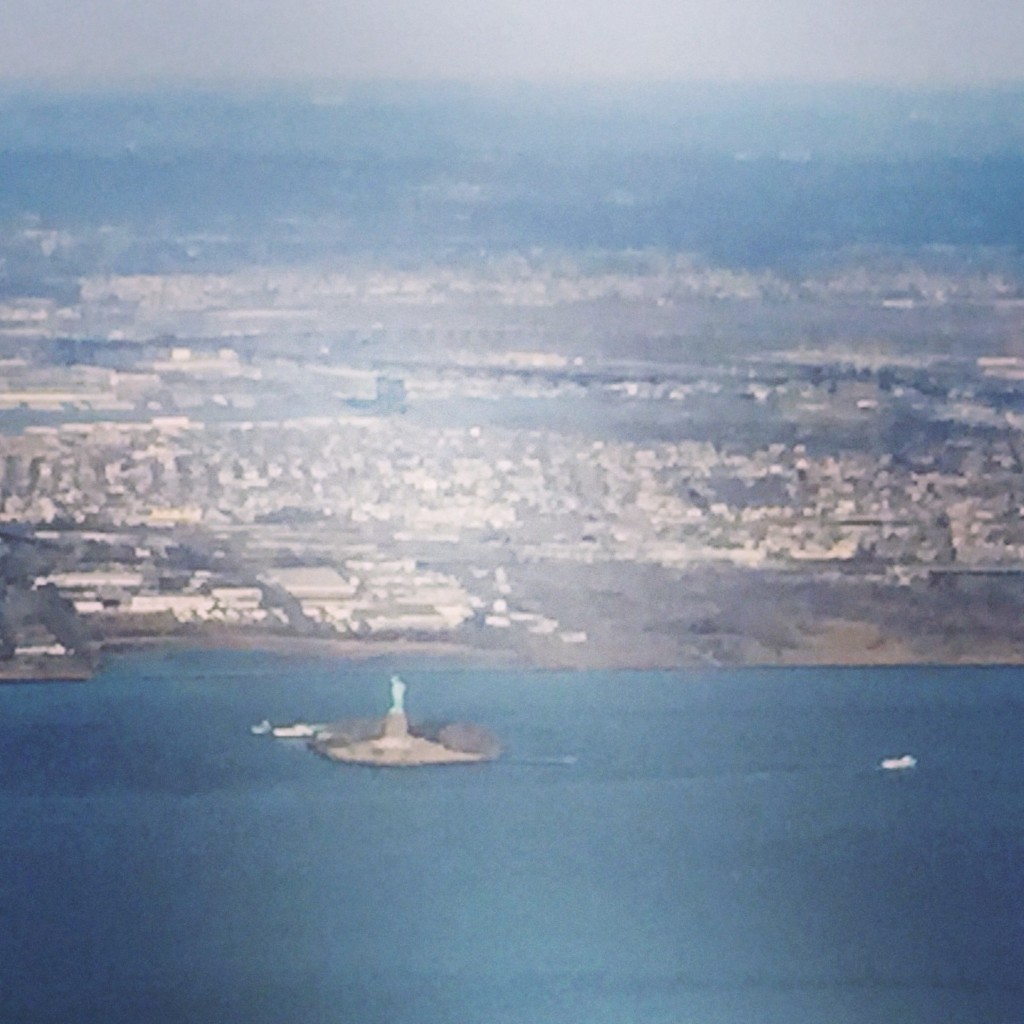 LaGuardia is quite welcoming.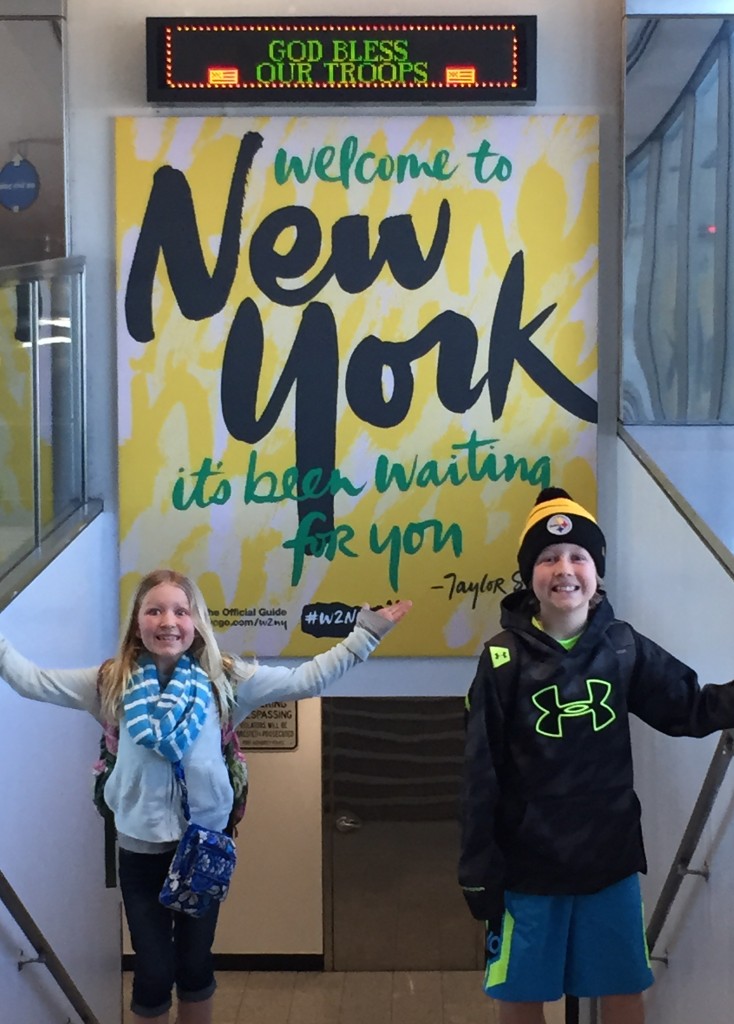 That a douche bag is not a new type of backpack.
Selfies with Mama are non-negotiable.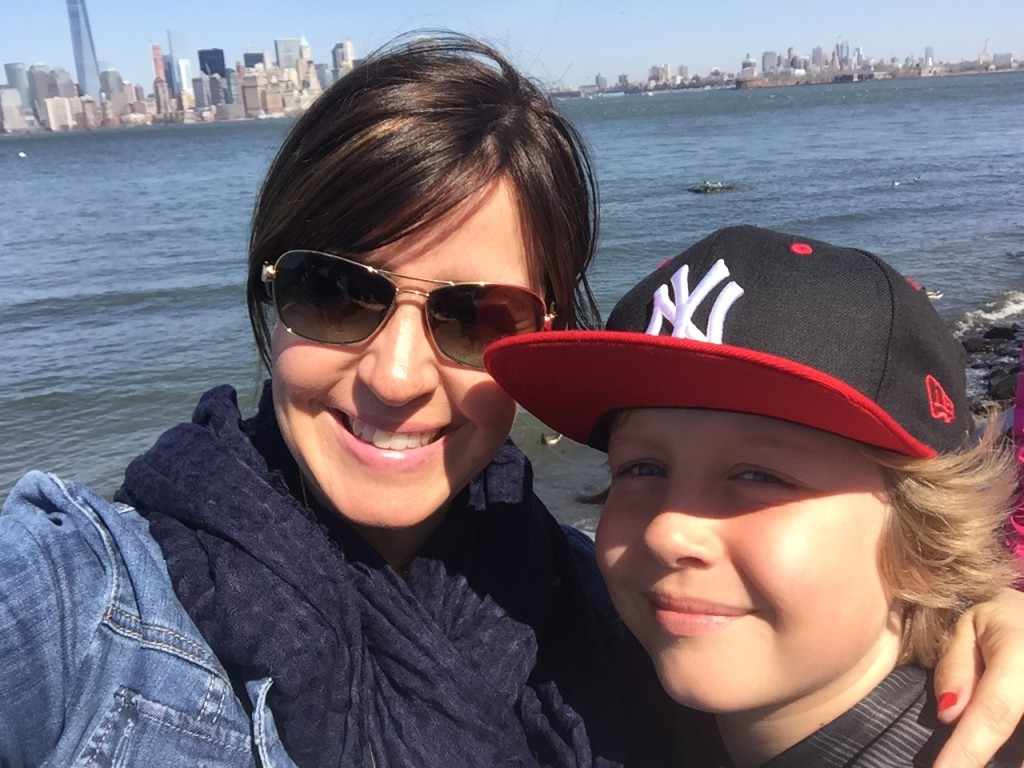 Avoid making eye contact with very angry Italian men dropping the f-bomb while screaming at  cabbies in the middle of the street.
Subways are awesome and Columbus should get some.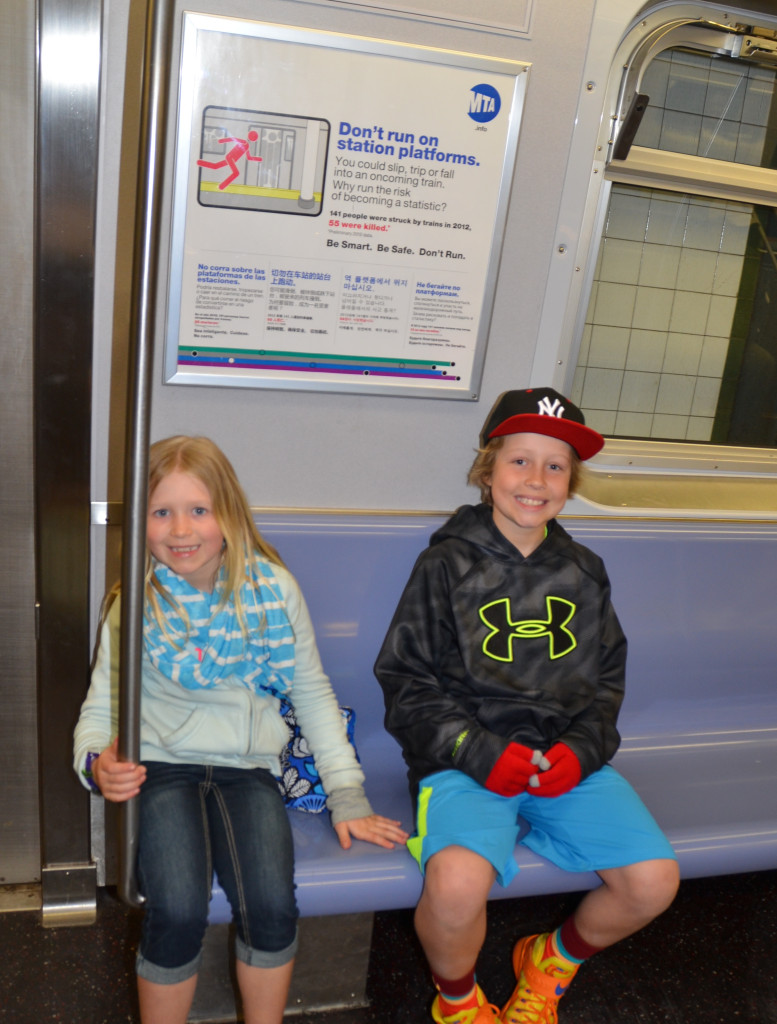 Lady Liberty has a huge nose!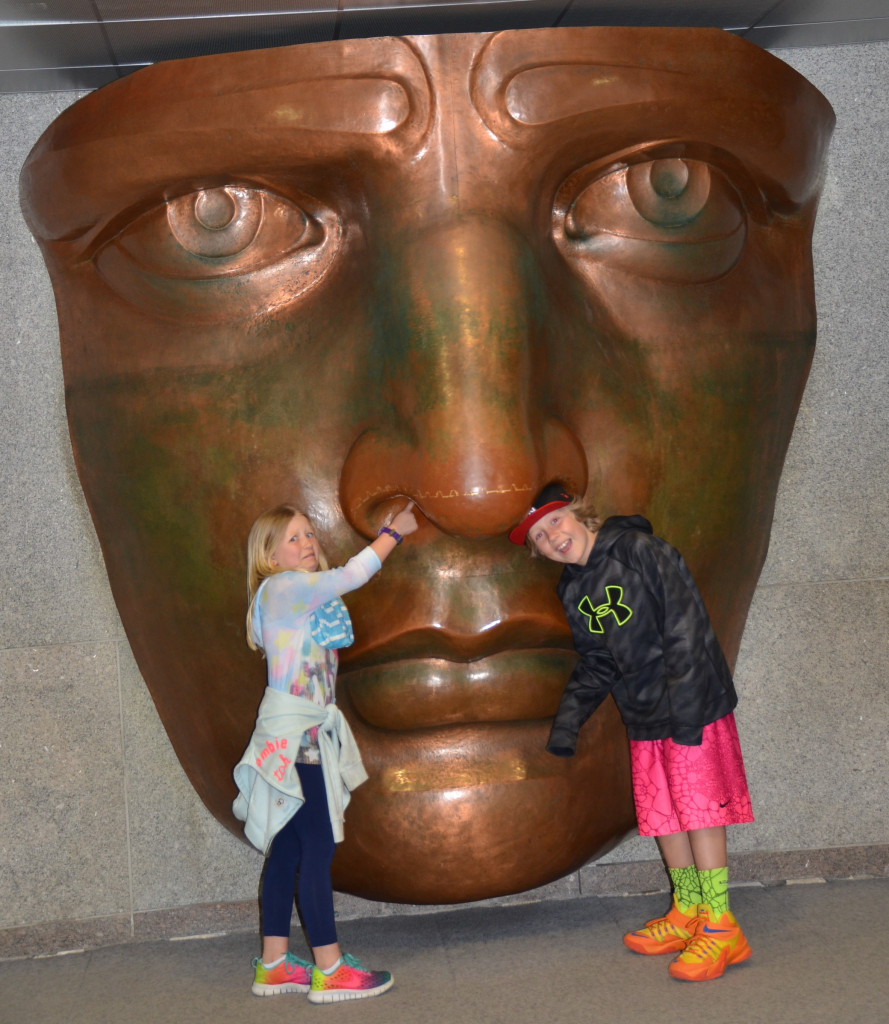 The lobby at the Waldorf Astoria is a prime cartwheel location.
Mama's fear of heights is real and she should never go to the Top of the Rock again.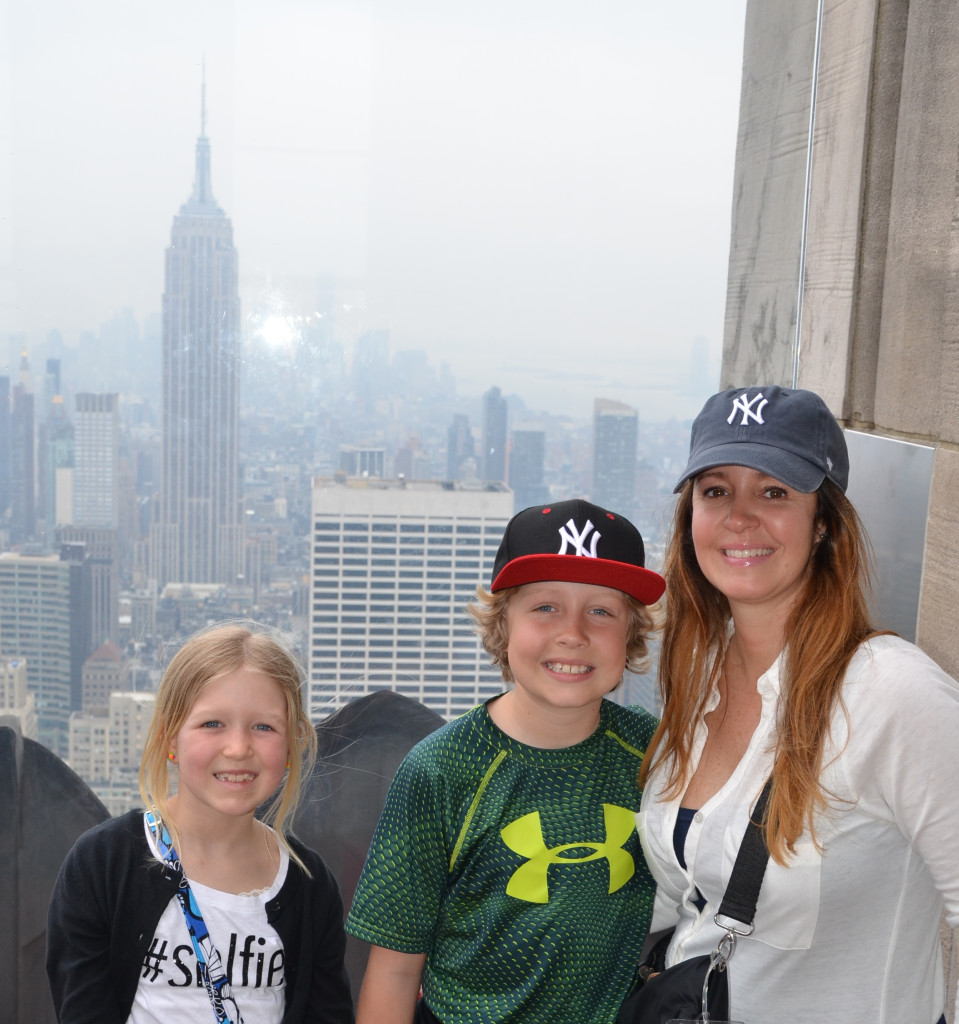 Always ask 'how much' before taking a rickshaw ride back to your hotel.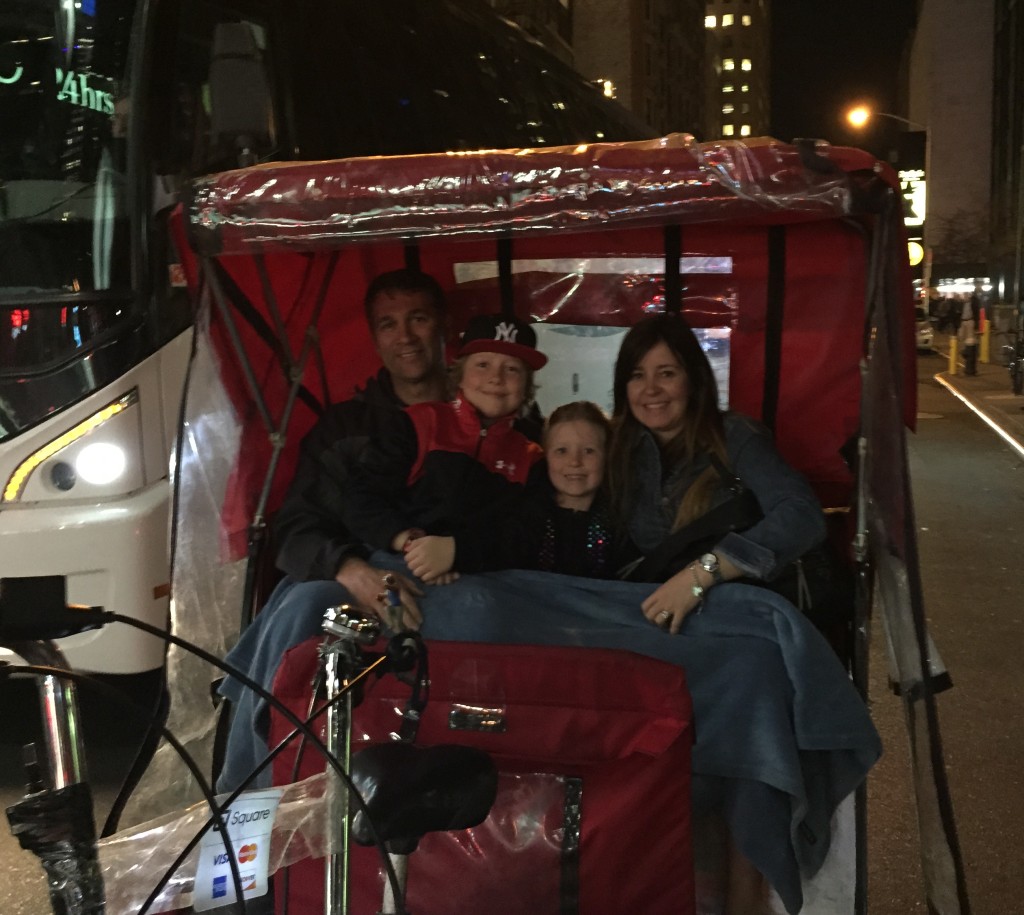 The fish on the streets of Chinatown are real and they stink.
Too many New Yorkers died on September 11th.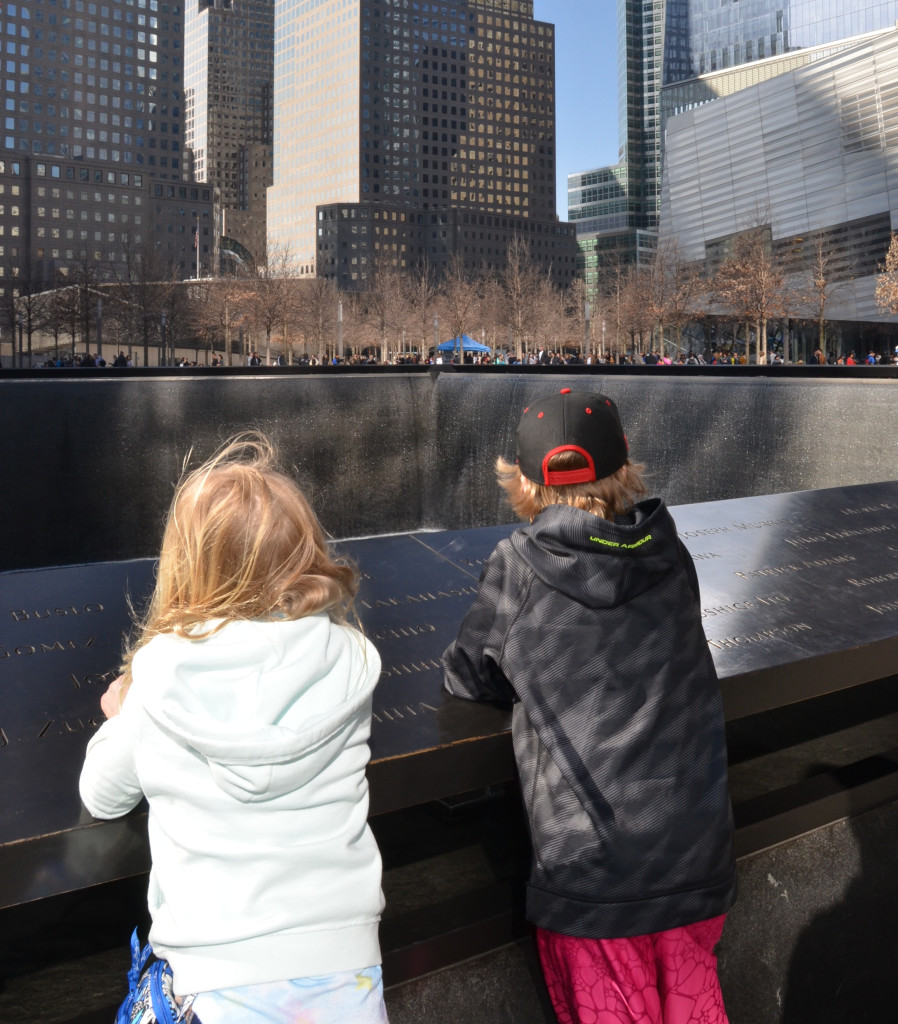 Pedestrians don't have the right away.
The Wicked Witch wasn't really wicked.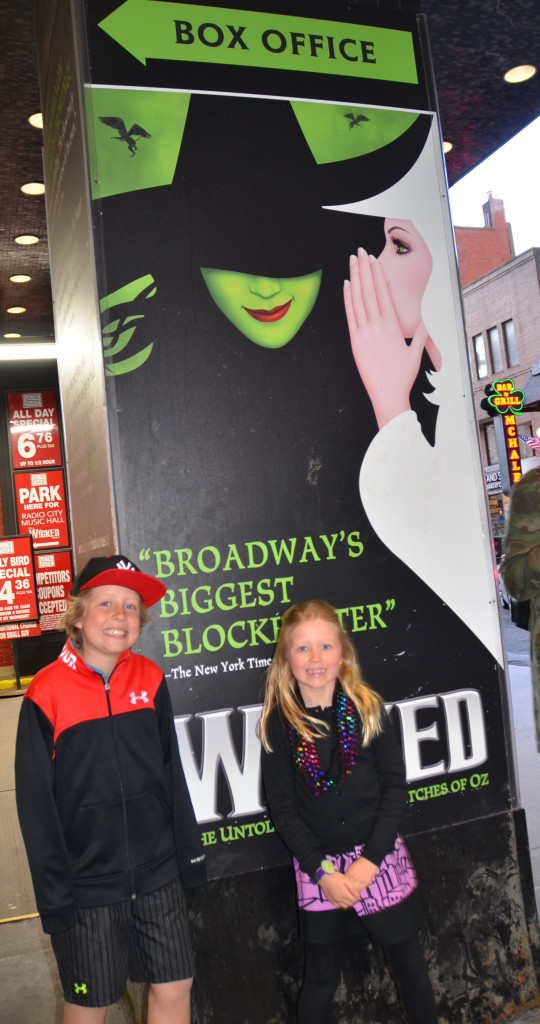 Times Square is cray!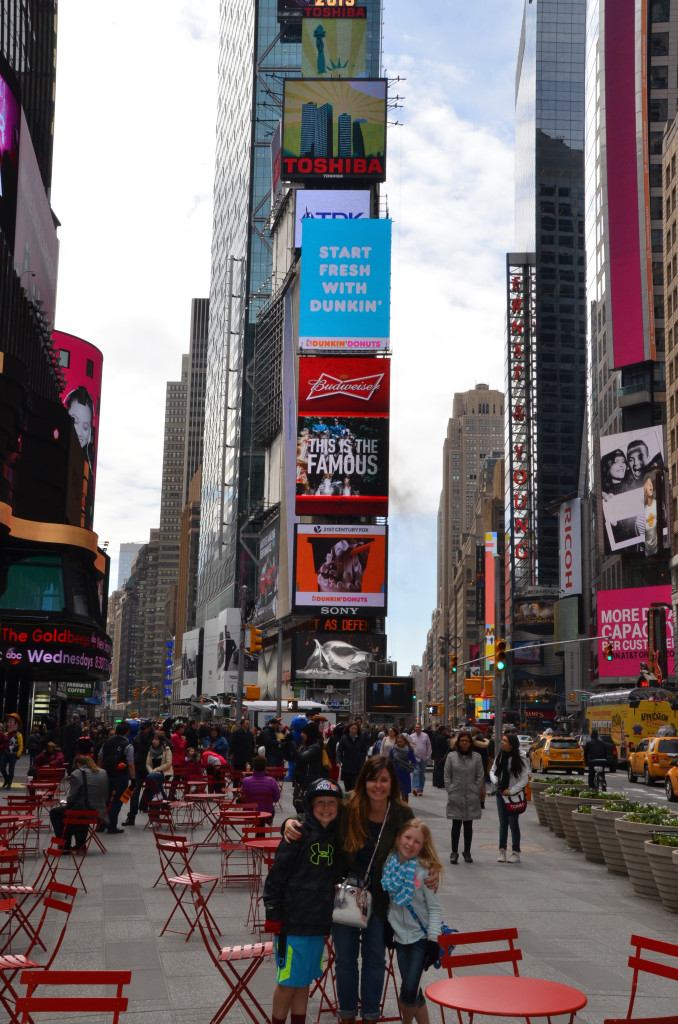 Manhattan is breathtaking.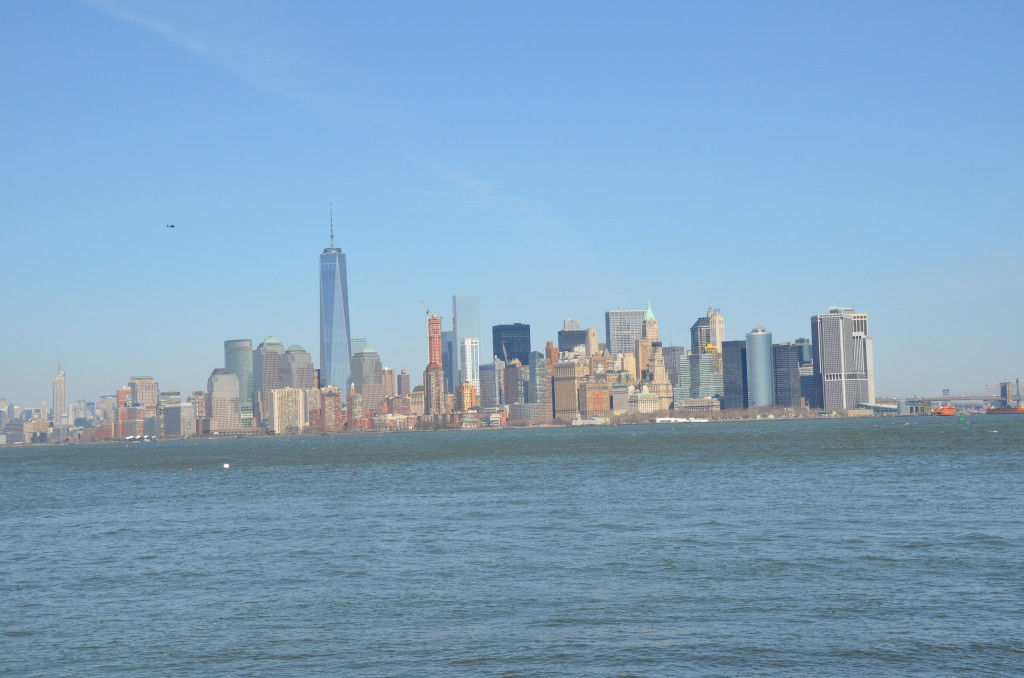 FAO Schwarz is a slice of heaven.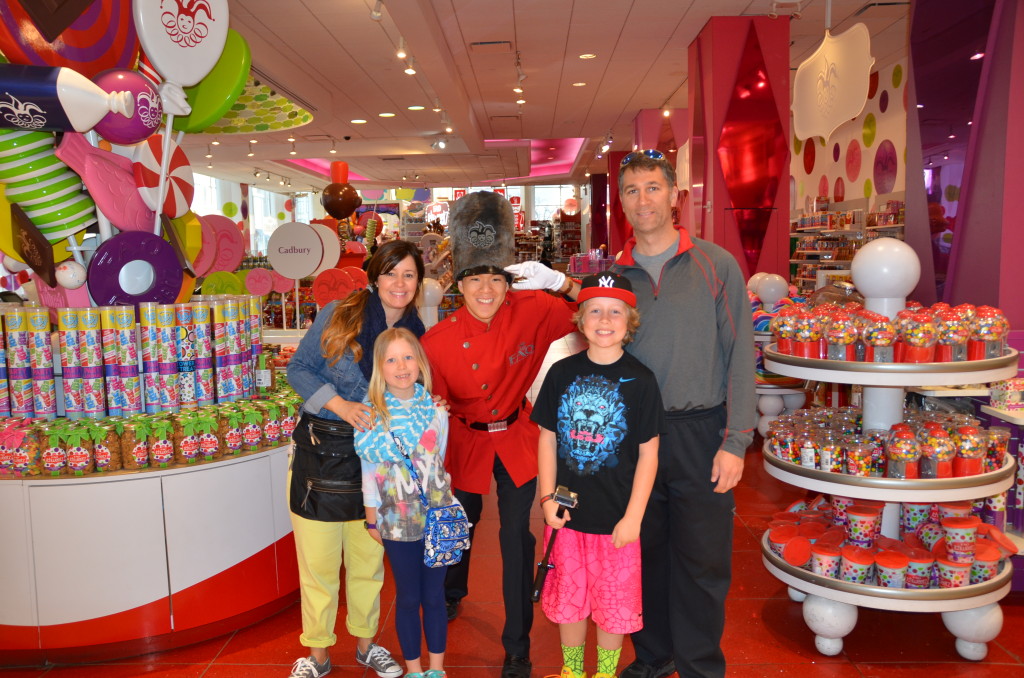 Say 'no thank you' to the aggressive Elmo in Times Square when asked for a photo.
Brooklyn has the best pizza in the world.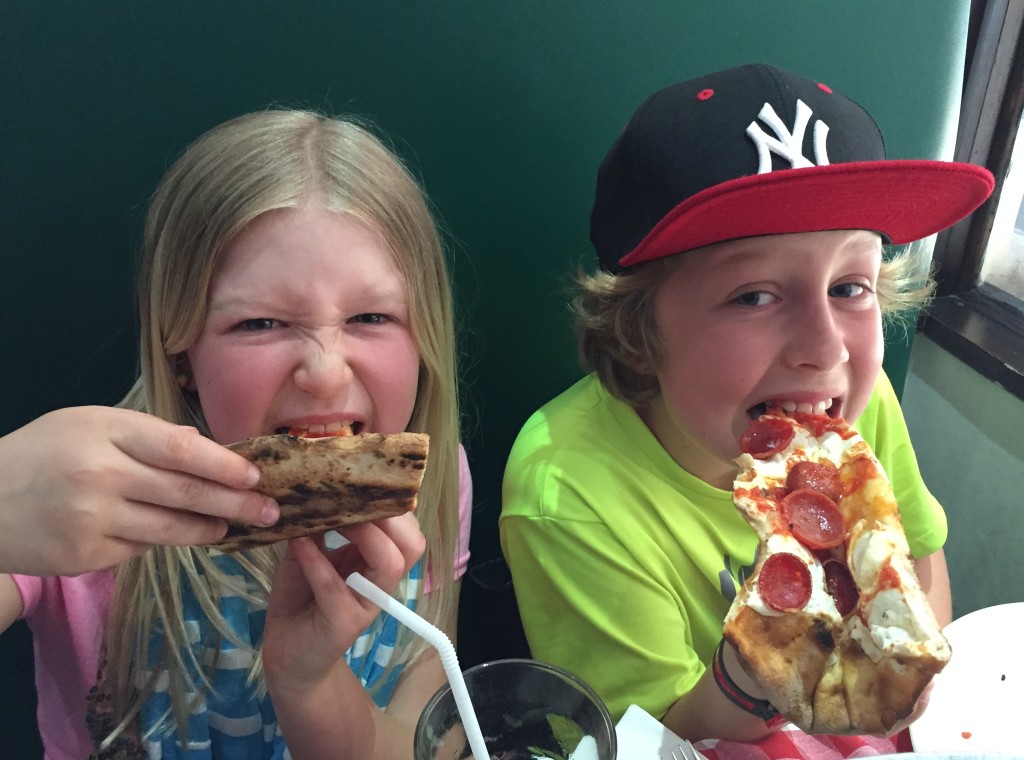 The bull on Wall Street has large balls (you said balls!).
Mama will make you jump at the "Friends Fountain" in Central Park.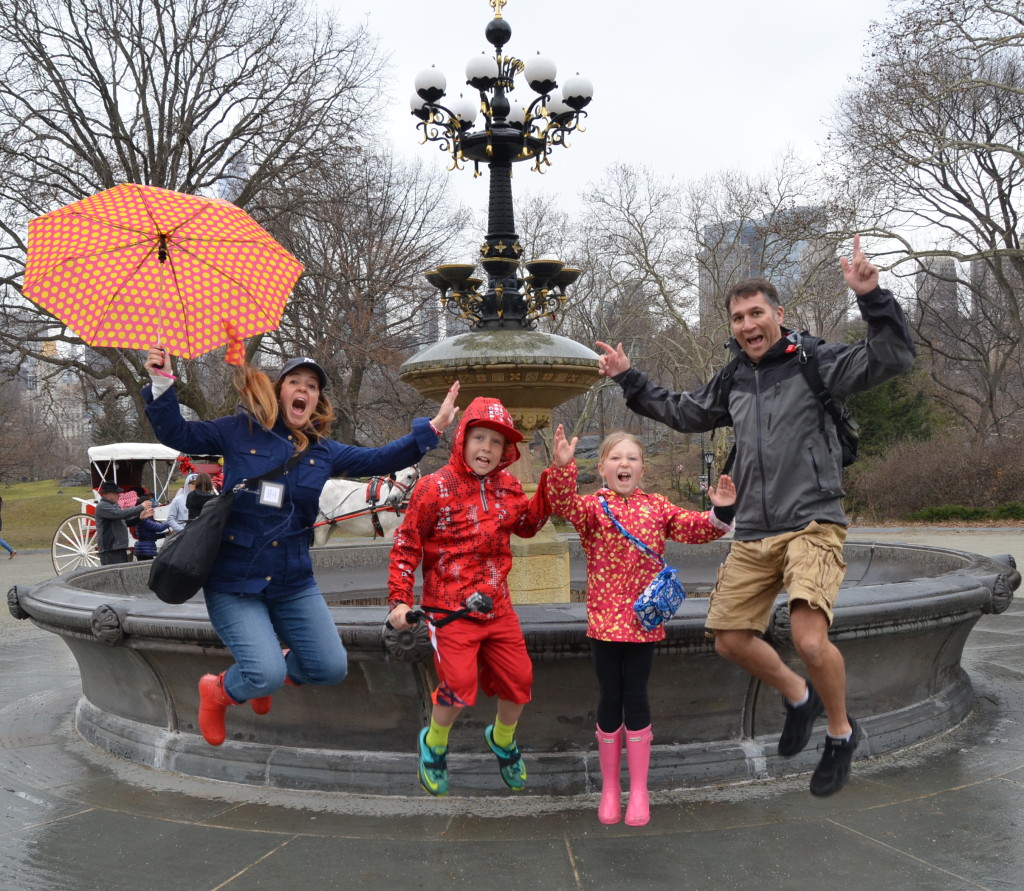 Pretzels from a street vendor are scrumptious.
Watching ice skaters wipe out is always good entertainment.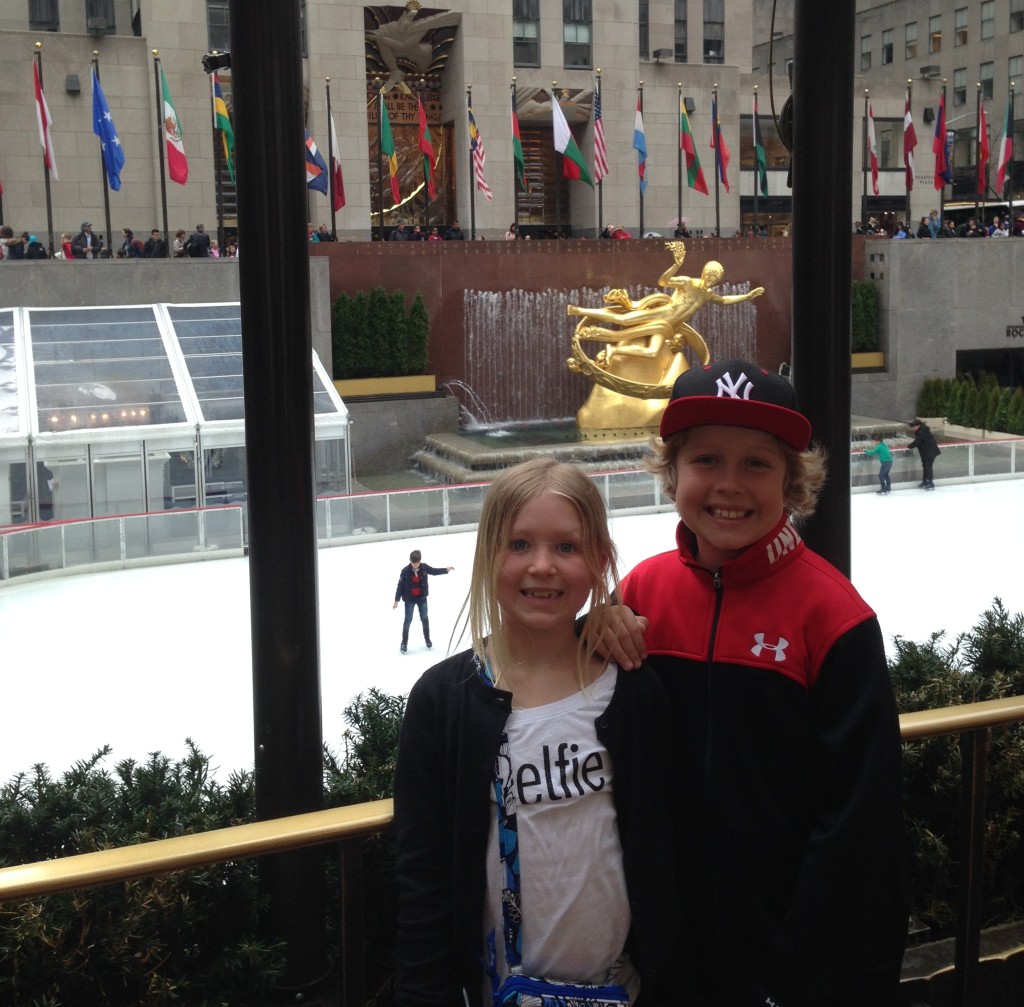 Milk with breakfast costs $4, you better drink it.
The Museum of Natural History has two doors for a reason….just act like you know where you are going, keep your head down and don't stop. Crazy long line avoided.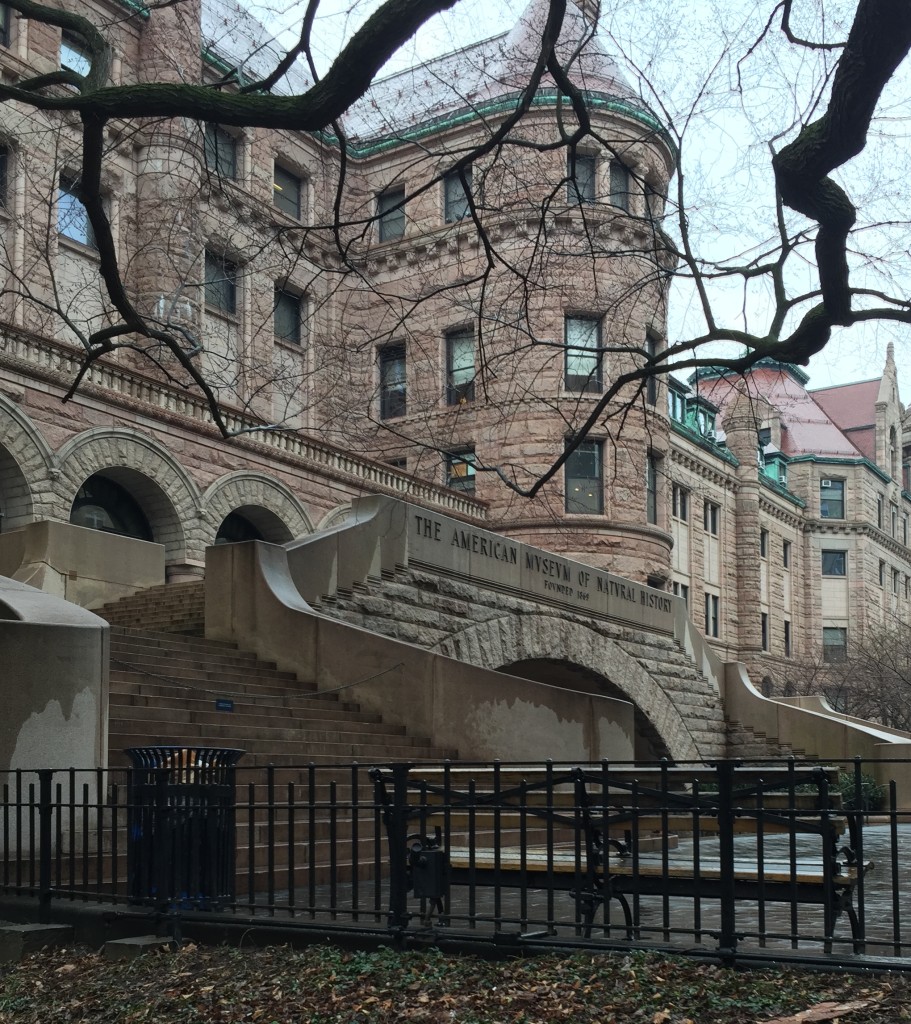 The Ghostbusters firehouse is real!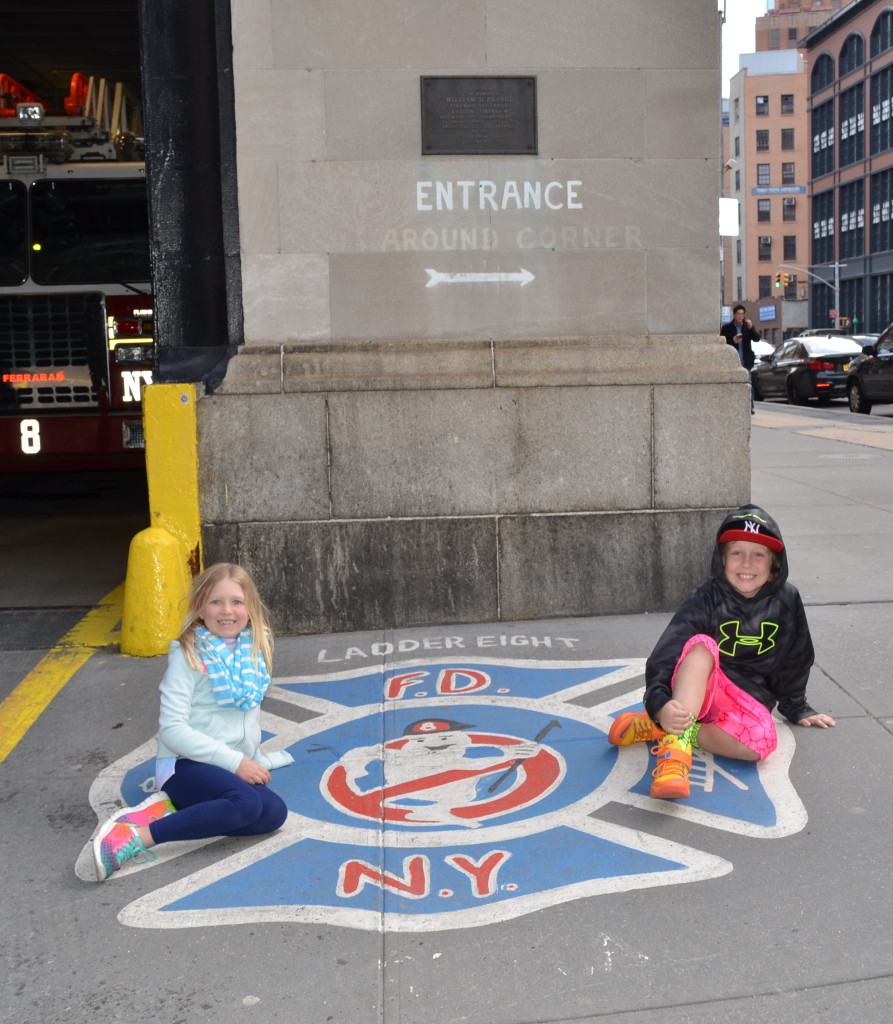 Teenagers like to kiss with their tongues.
The rocks in Central Park are better than any playground in Ohio.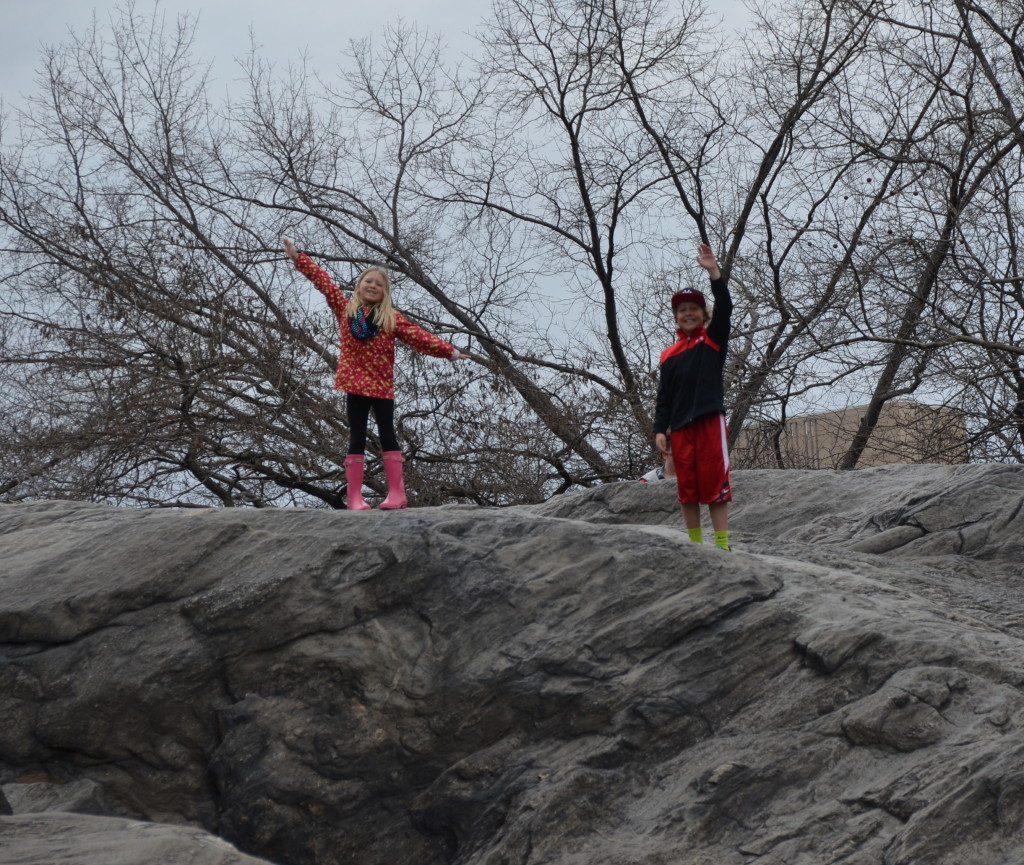 Homeless people make Natalie sad.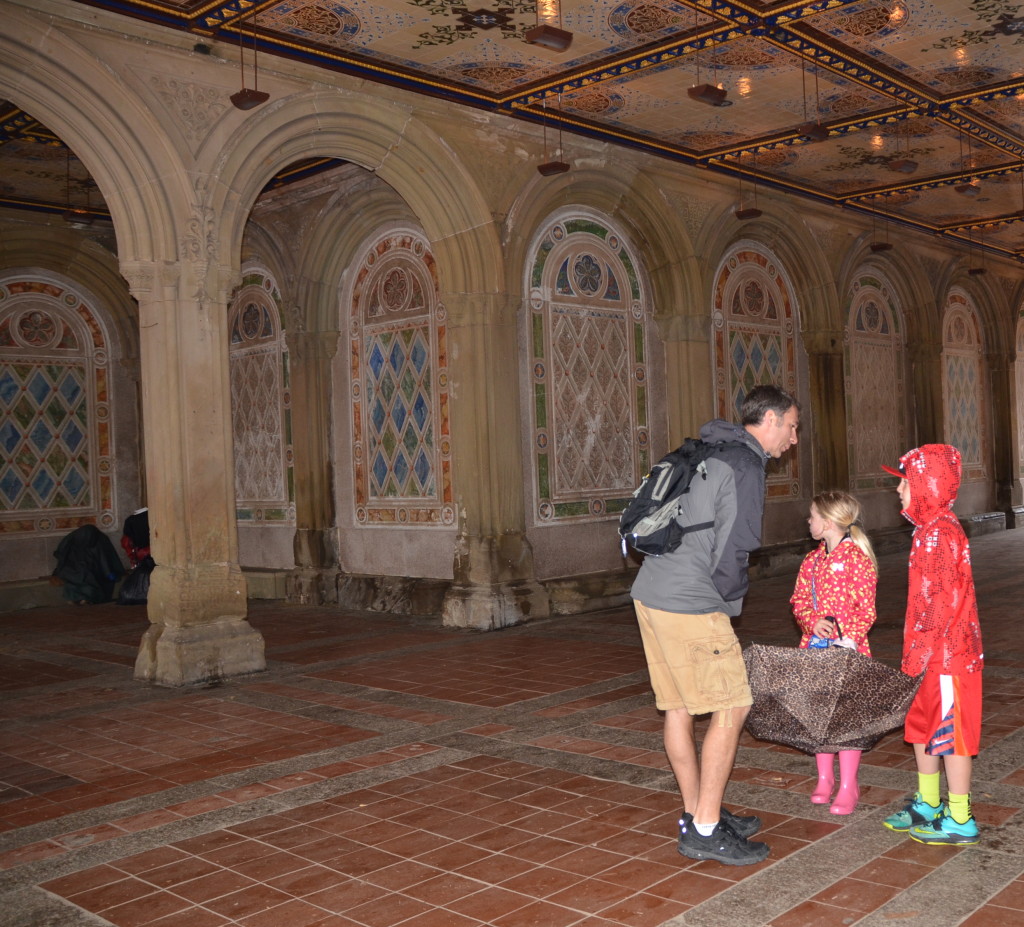 Men can wear dresses, high heels and carry a purse.
Ron from Harry Potter likes to eat at The Sugar Factory too.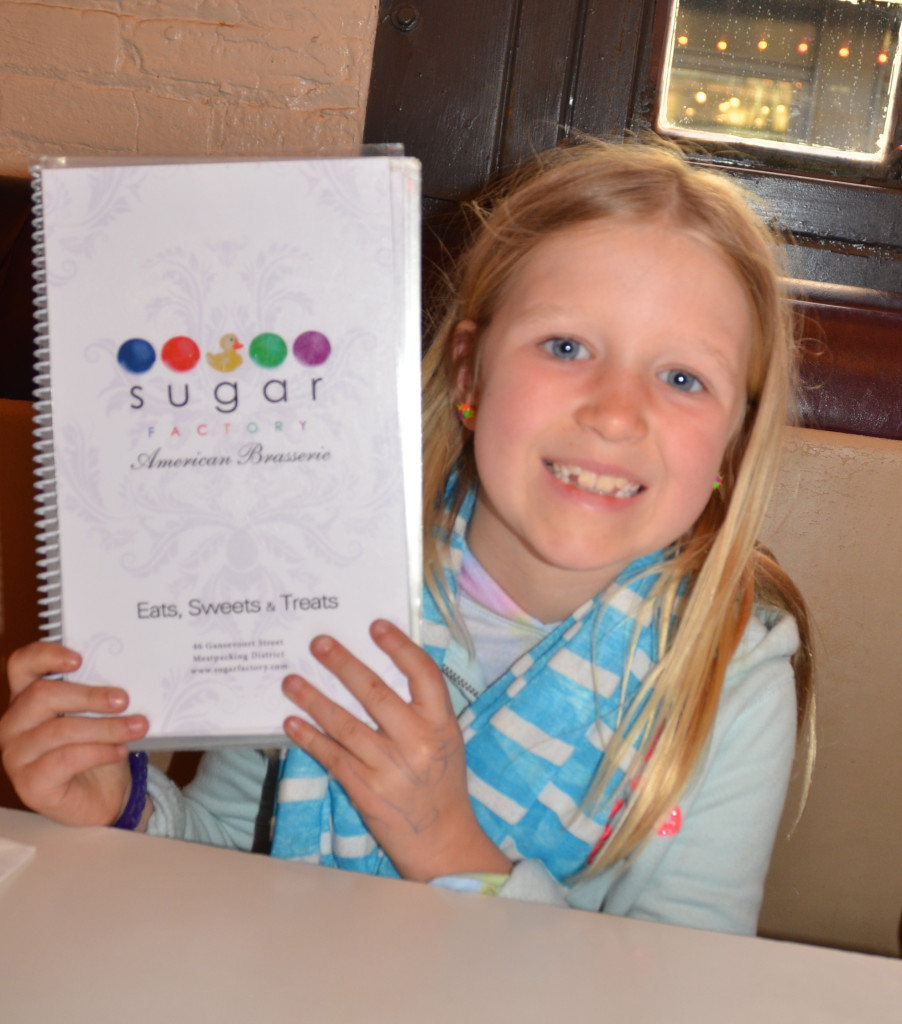 If you lean over the yellow line to look at the subway tracks you will get your butt swatted.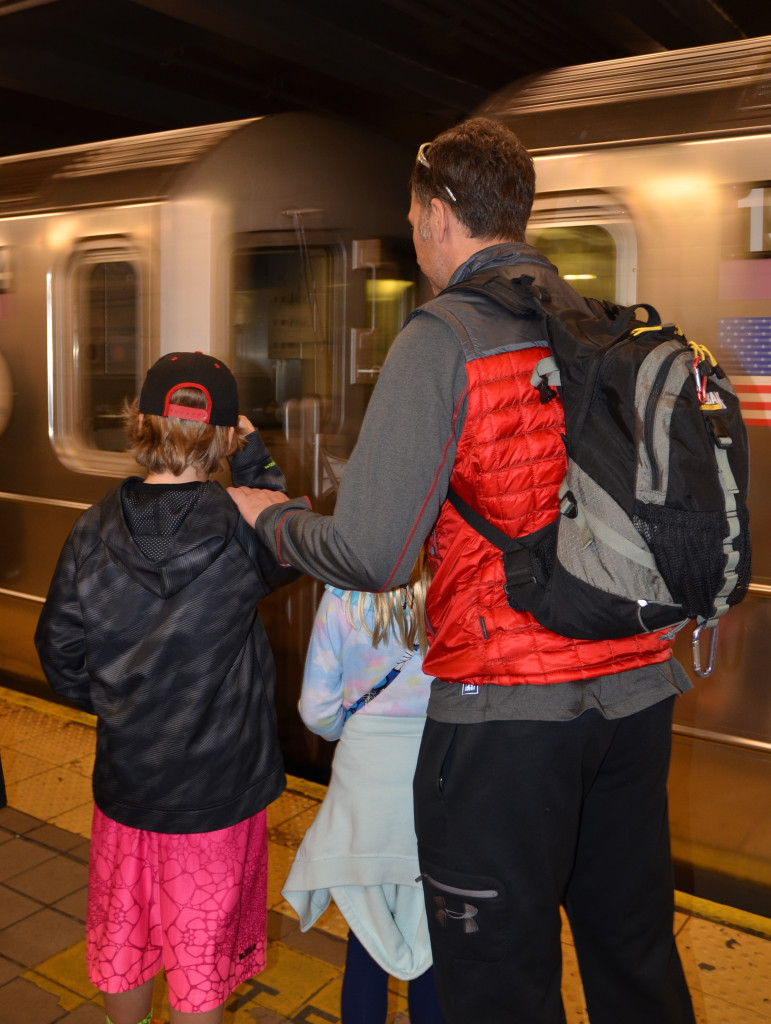 Grand Central Station is totes amazing.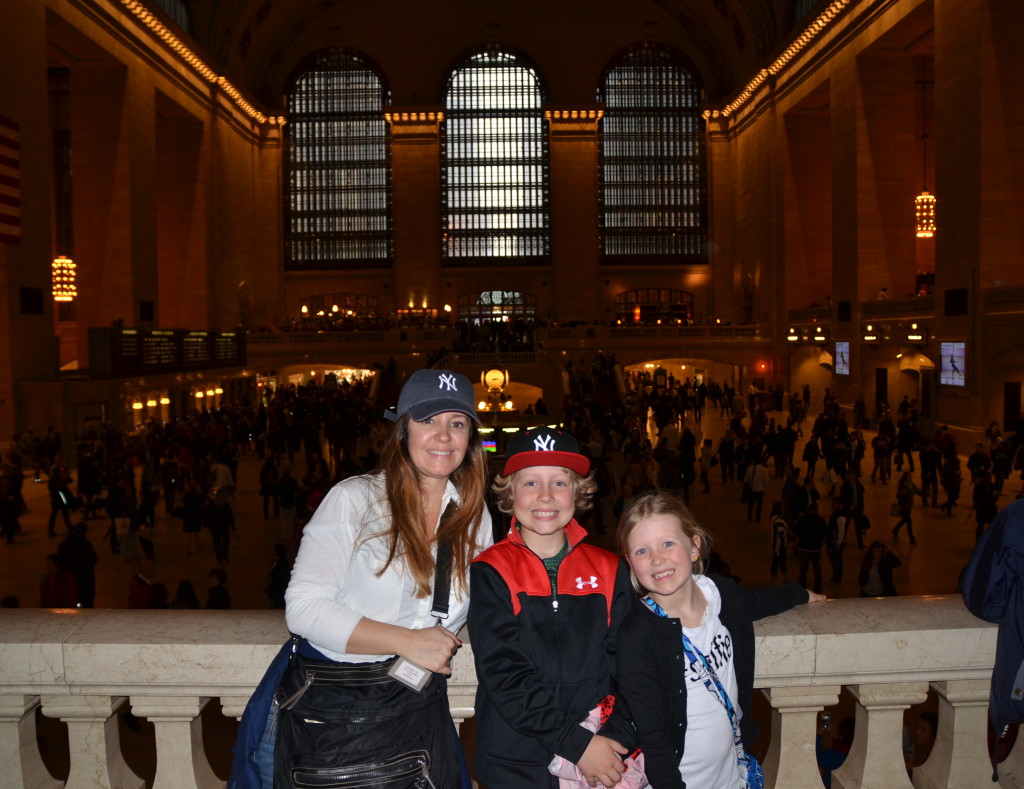 Never exit your cab into traffic, always use the curbside door.
Graffiti is cool.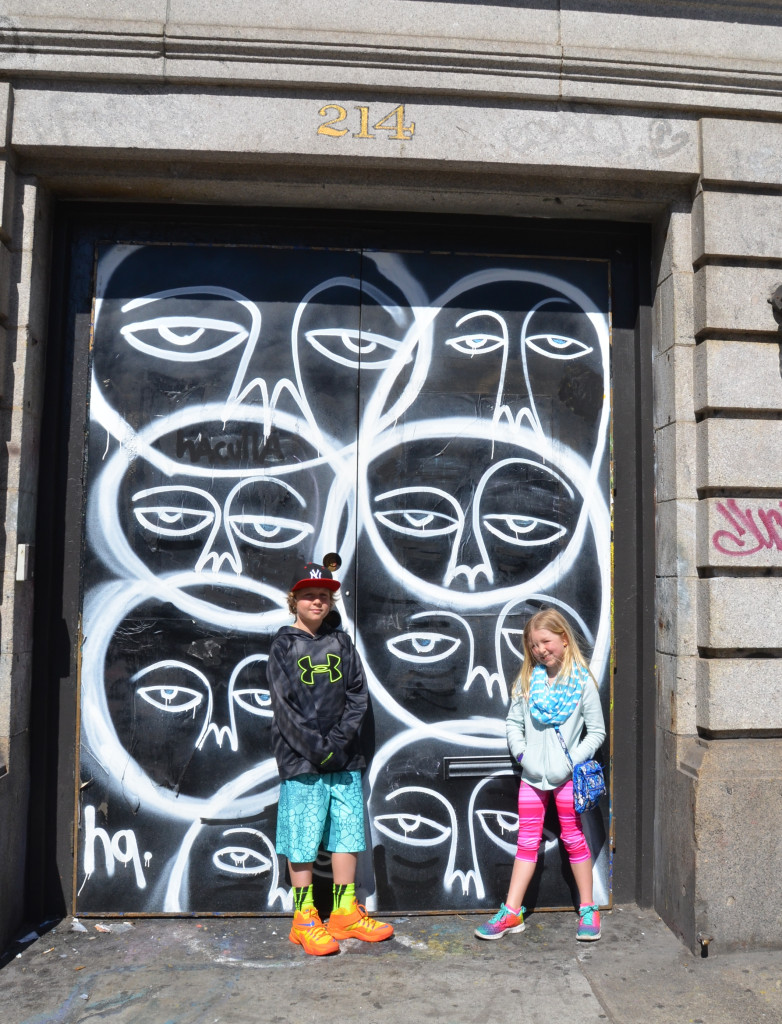 When Daddy says "Go" at a crosswalk, MOVE IT!
The piano from the movie Big is not overrated.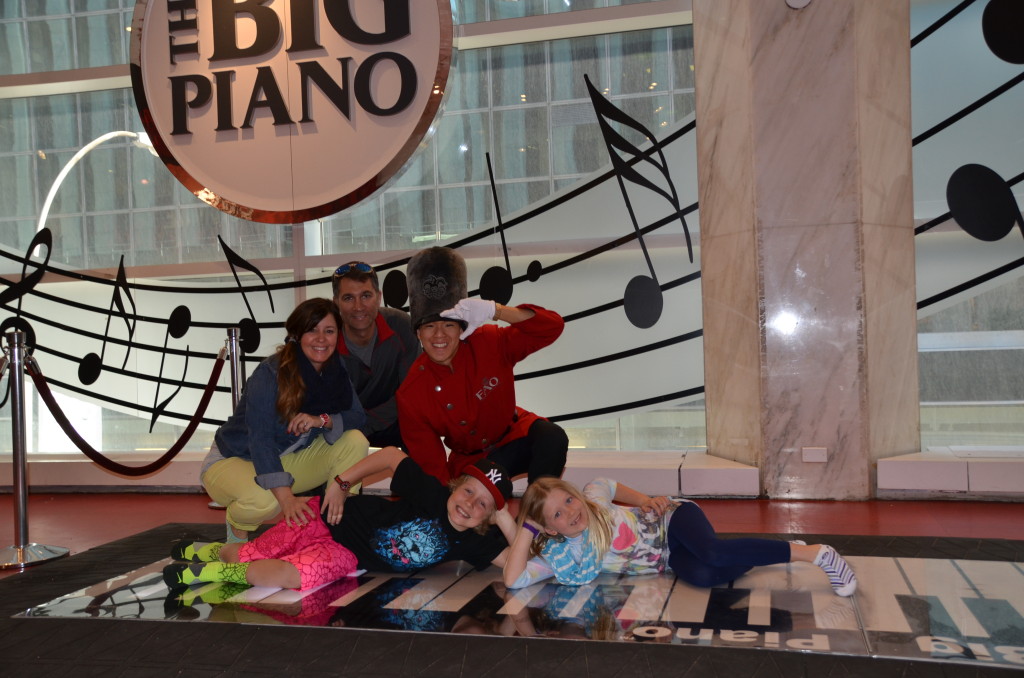 Broadway performers are mesmerizing.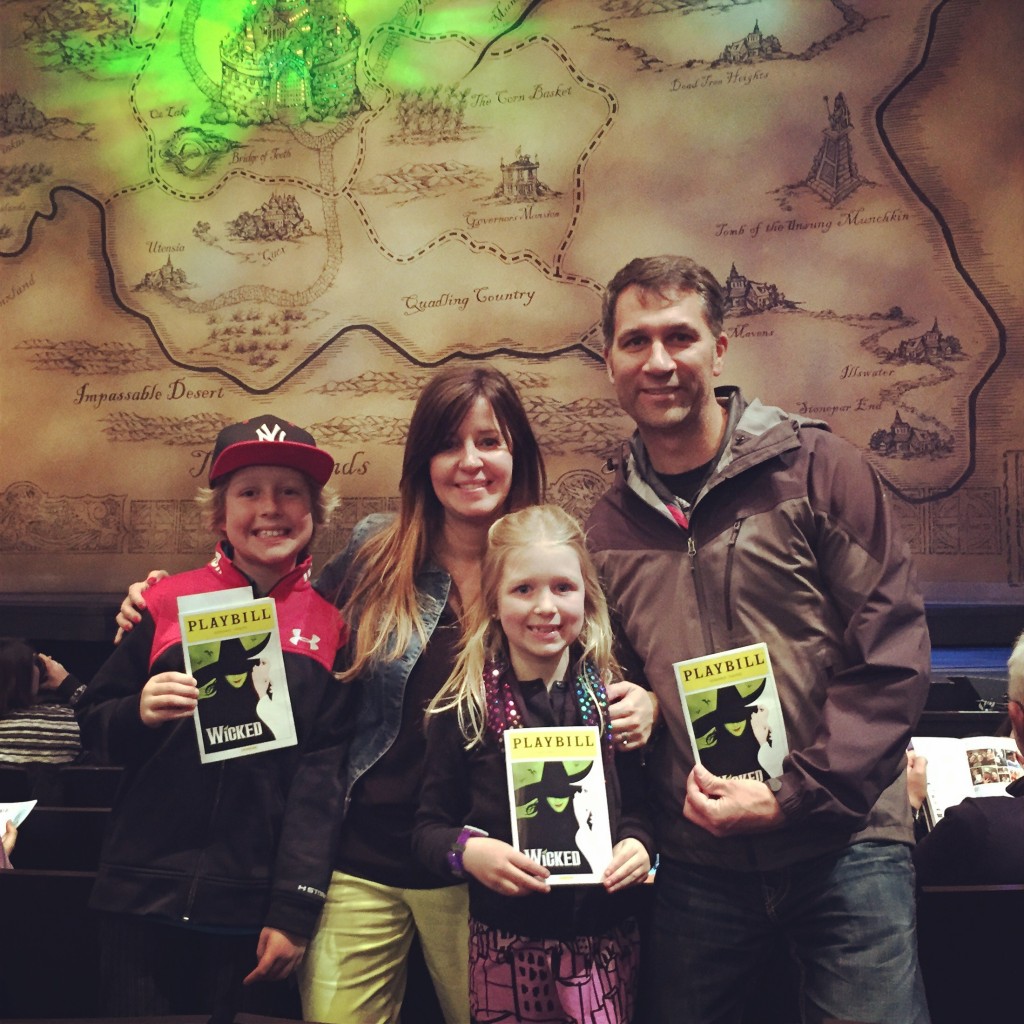 Houston is pronounced Howston.
Having breakfast at the counter in a diner is very entertaining.
No entry, means no entry.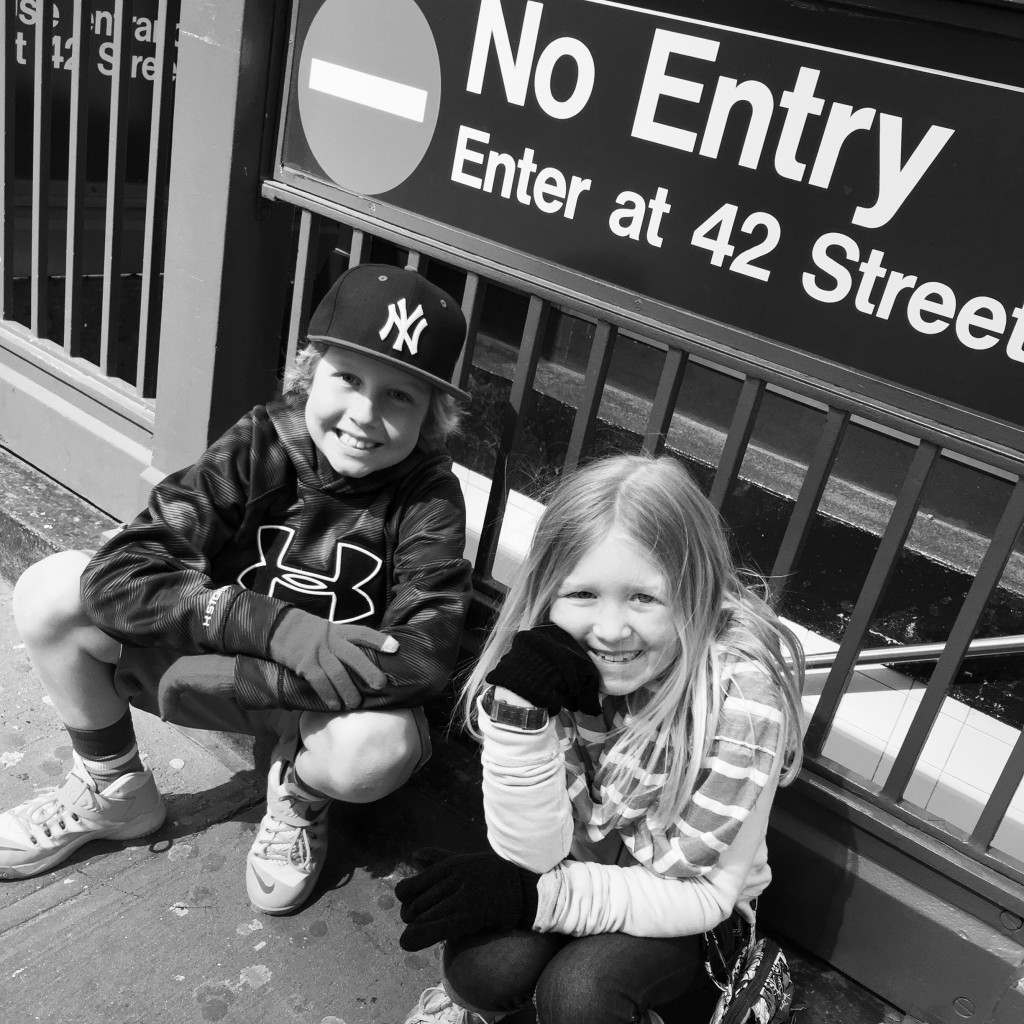 Serendipity 3 has the best frozen hot chocolate and is a great place to play I Spy.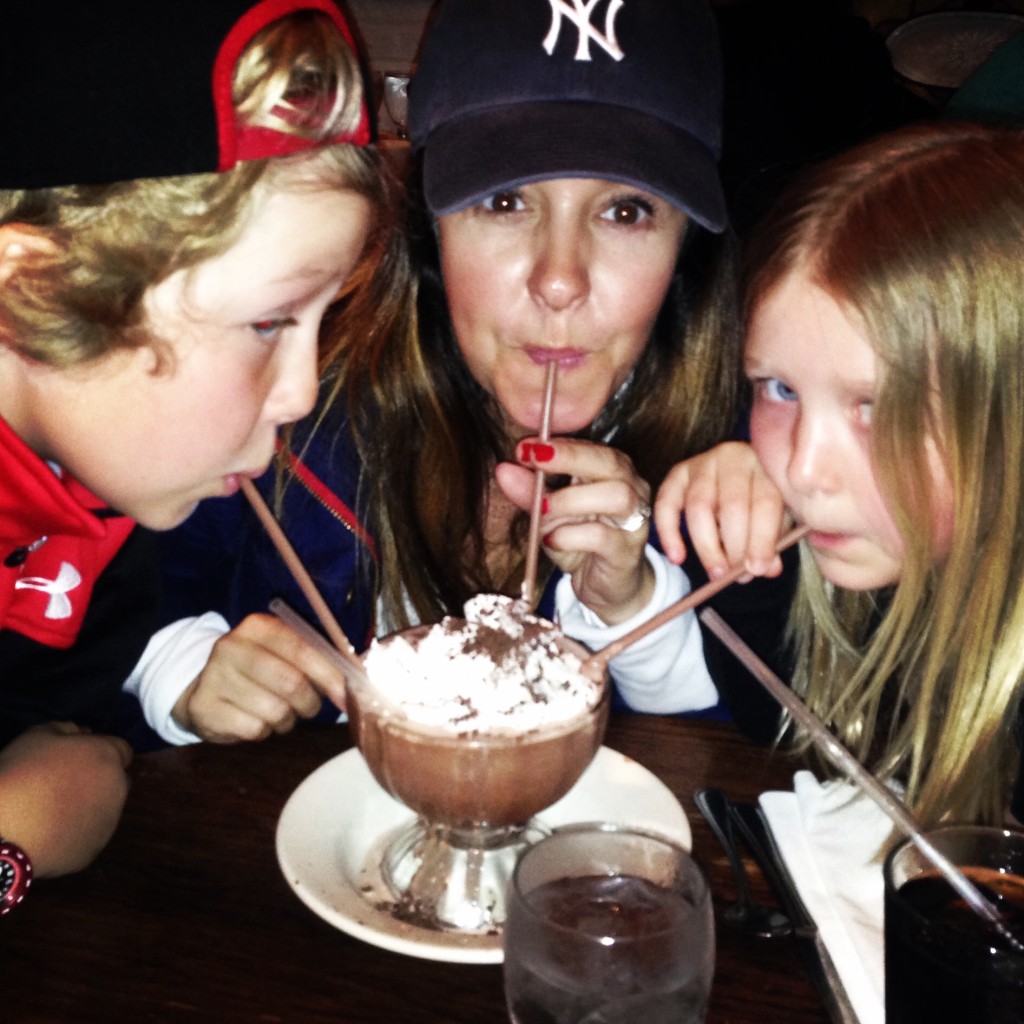 Larry, Rexy, Dexter and Sacagawea do not currently live at the Museum of Natural History, but Dum-Dum does!.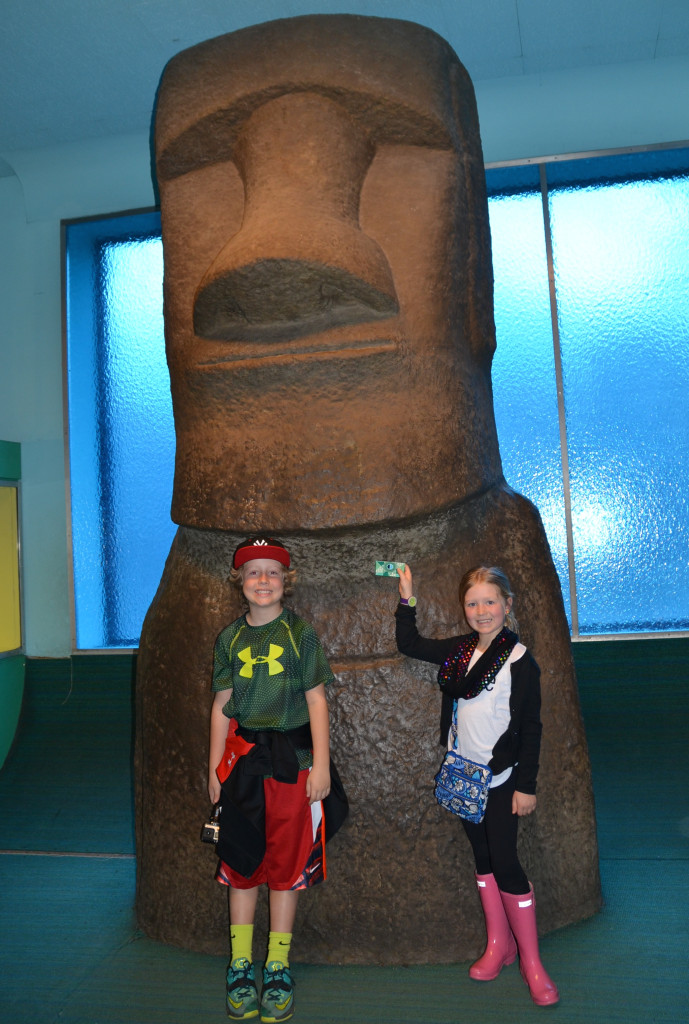 The shakes at The Shake Shack really are worth the wait.
Swatch watches make telling time way more fun.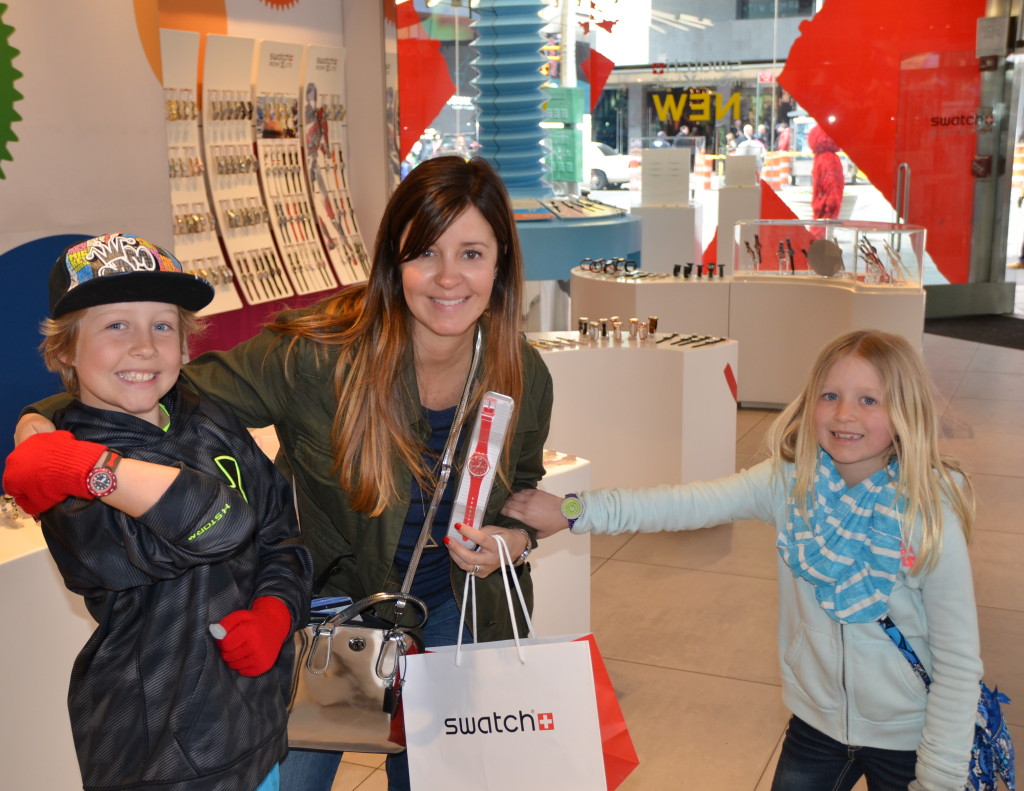 The macaroni and cheese at Juniors is not that great but the ginormous hotdog is.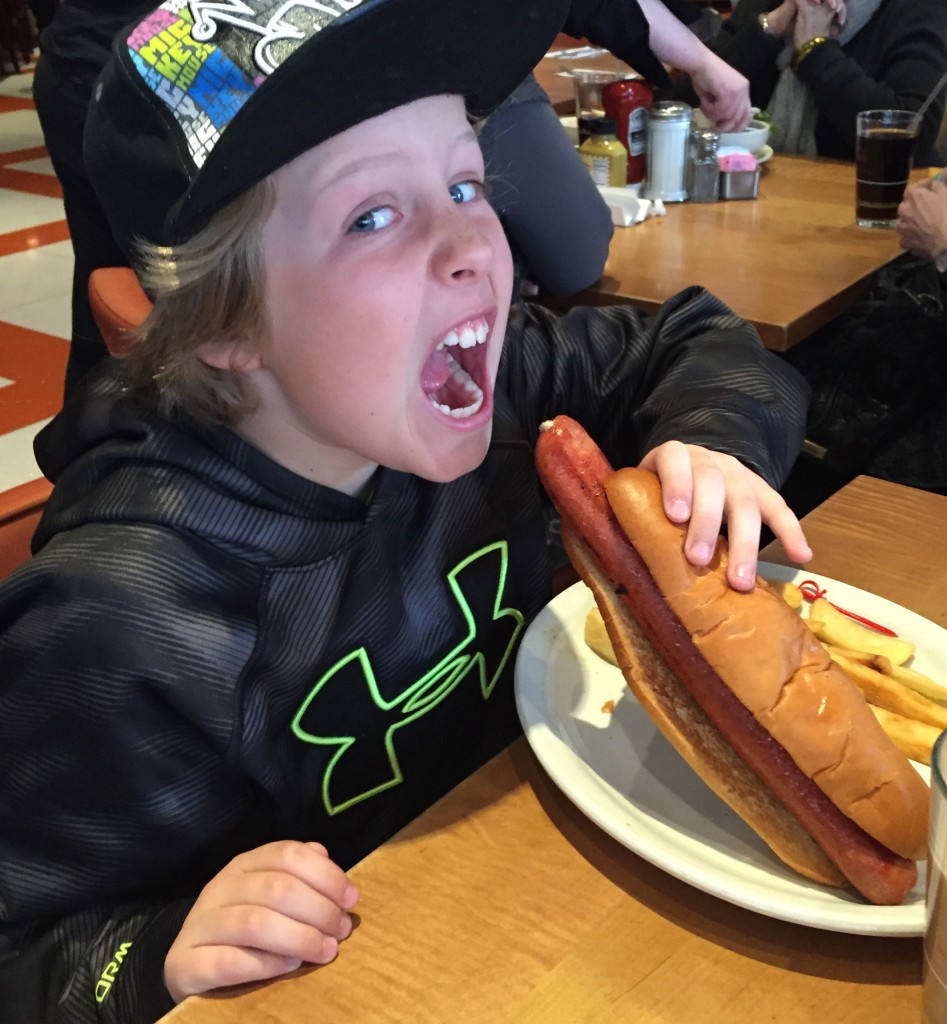 Magnolia Bakery makes the YUMMIEST cupcakes.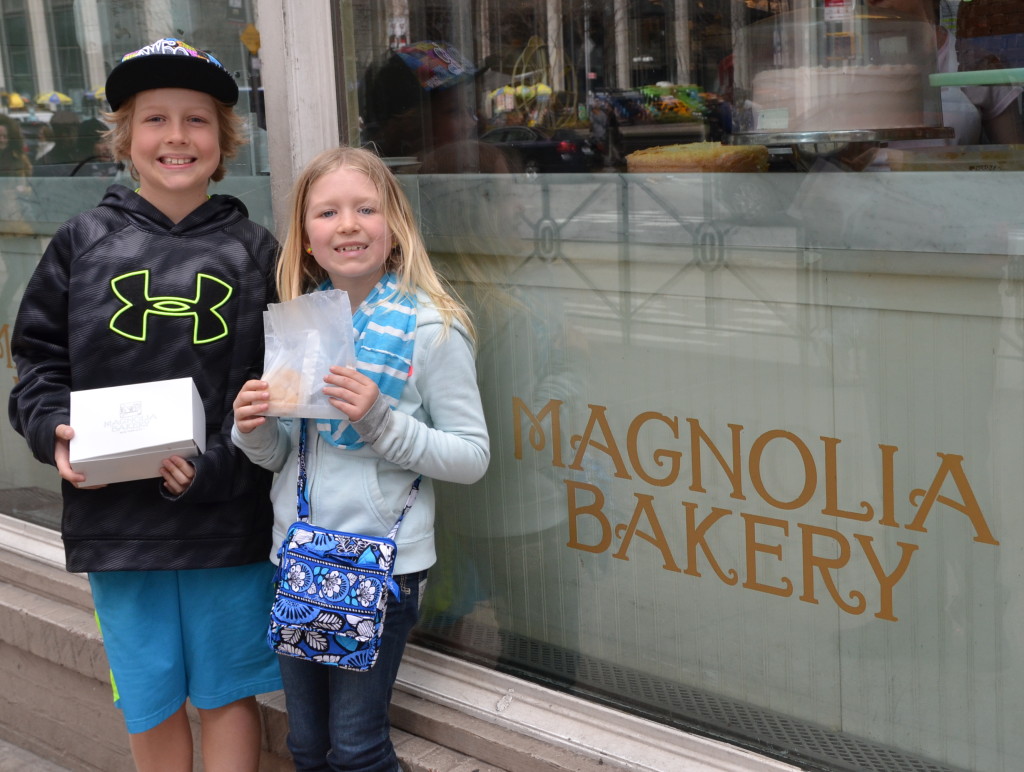 Everyone in NYC has a selfie stick (except us).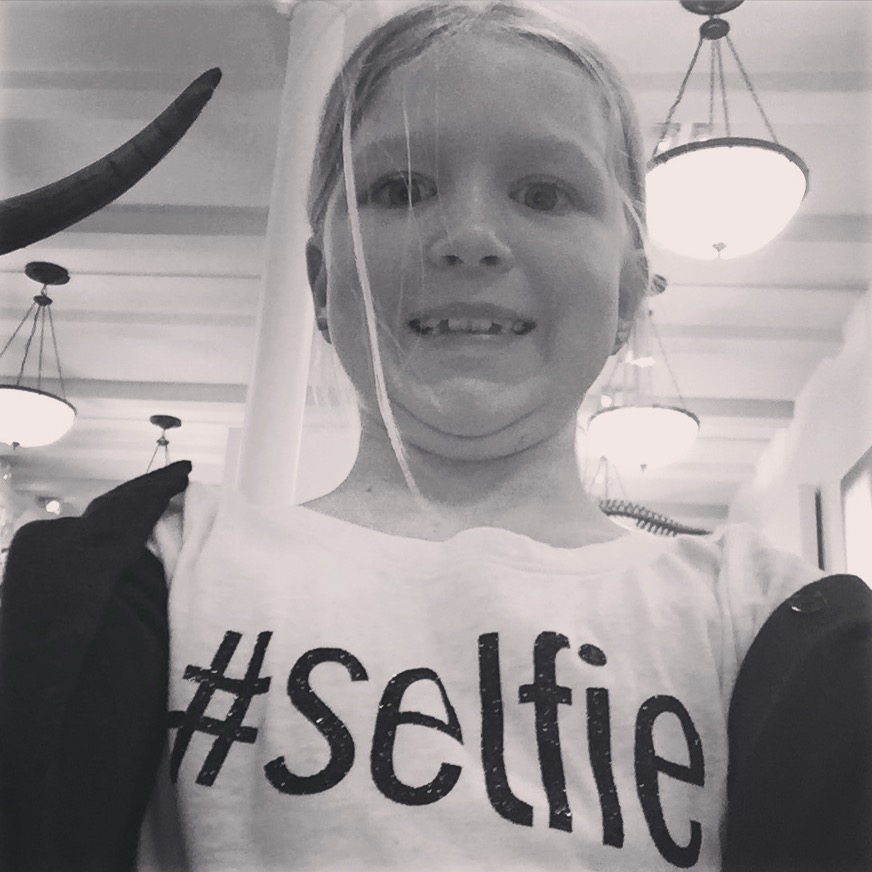 Hand sanitizer is your friend.
The "Ga" in Glinda is silent.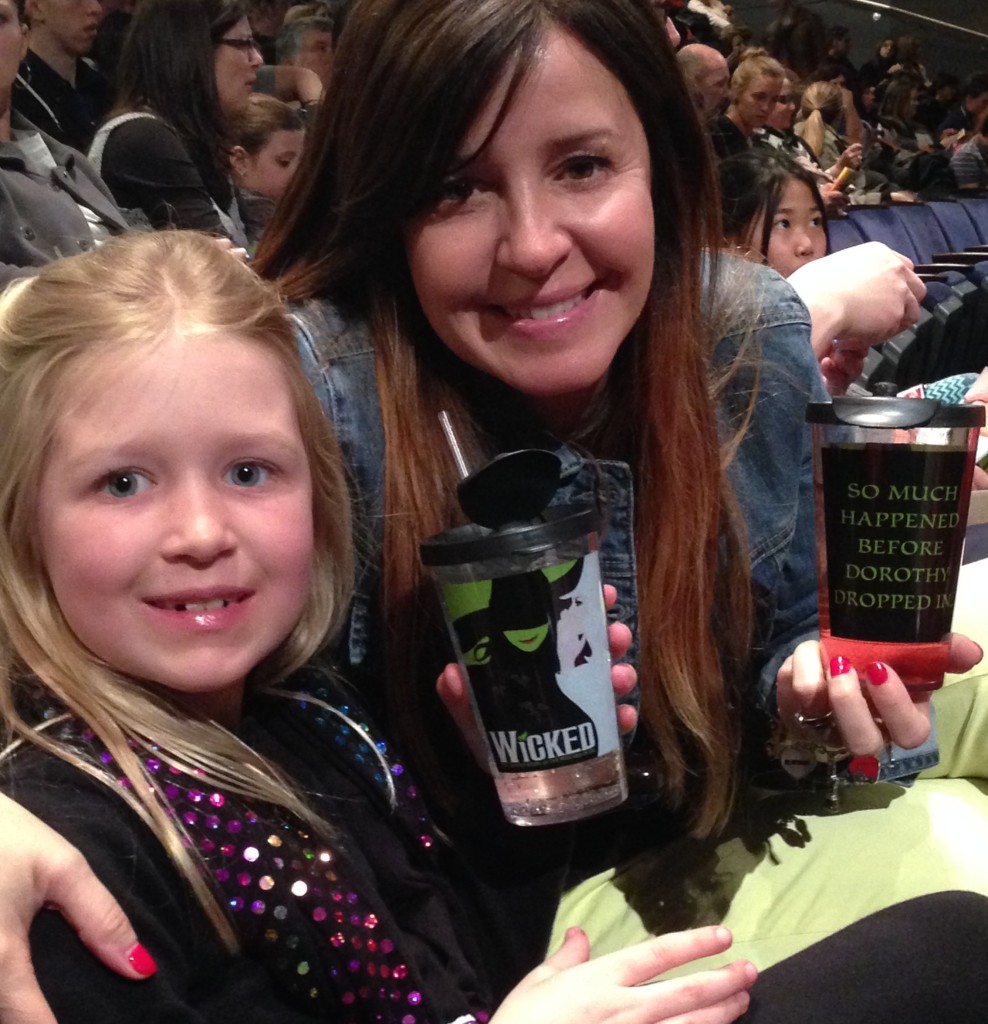 Getting on the #loveison cam in Times Square is worth the crowd.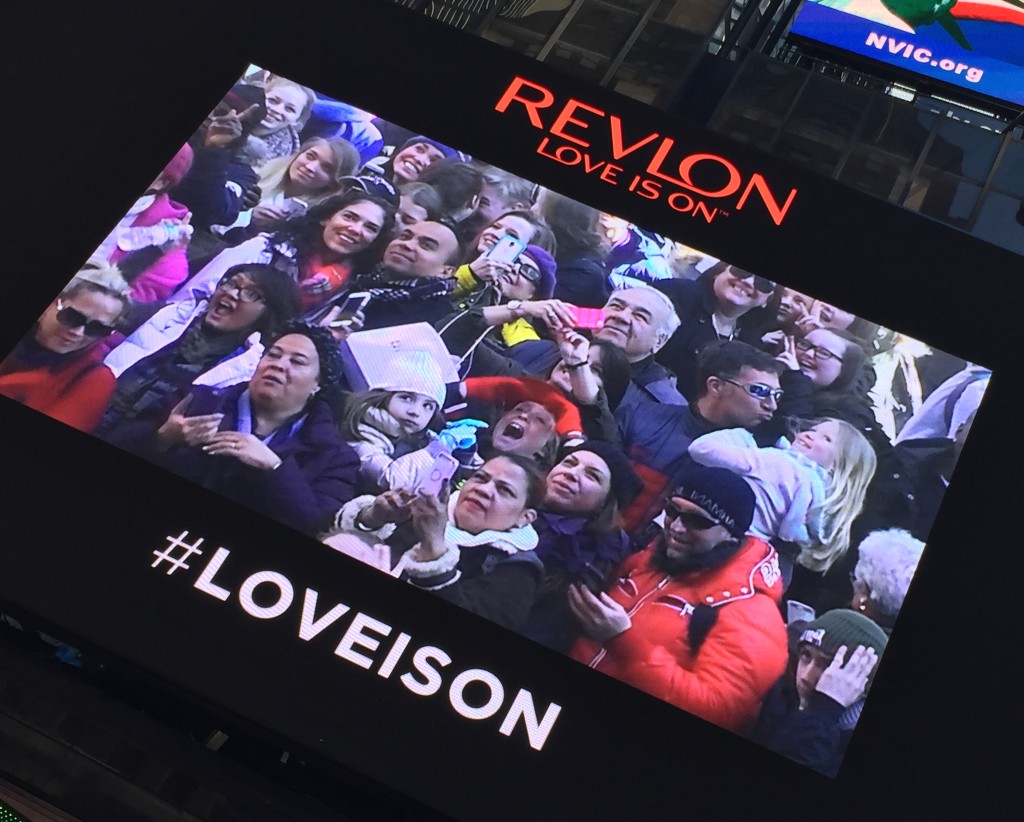 Taxis honk. A. Lot.
If you watch the dancers in the Subway have some cash for their tip jar.
We look good dangling from a steel beam.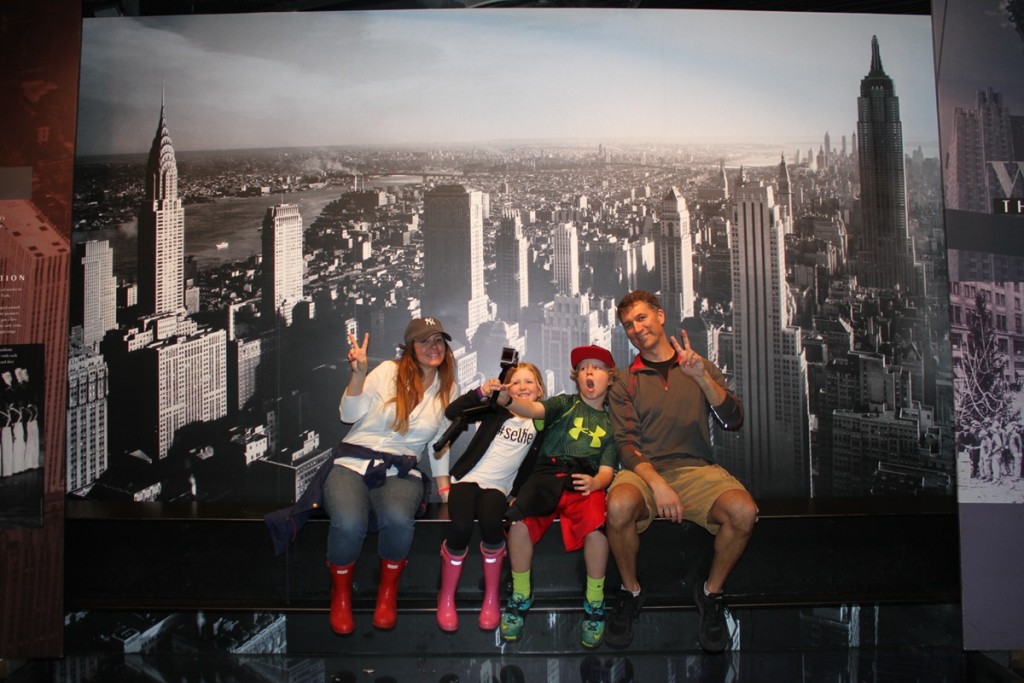 Not all trains make every stop on Saturdays.
The black spots all over the sidewalk are gum.
The Brooklyn Ice Cream Factory only takes cash.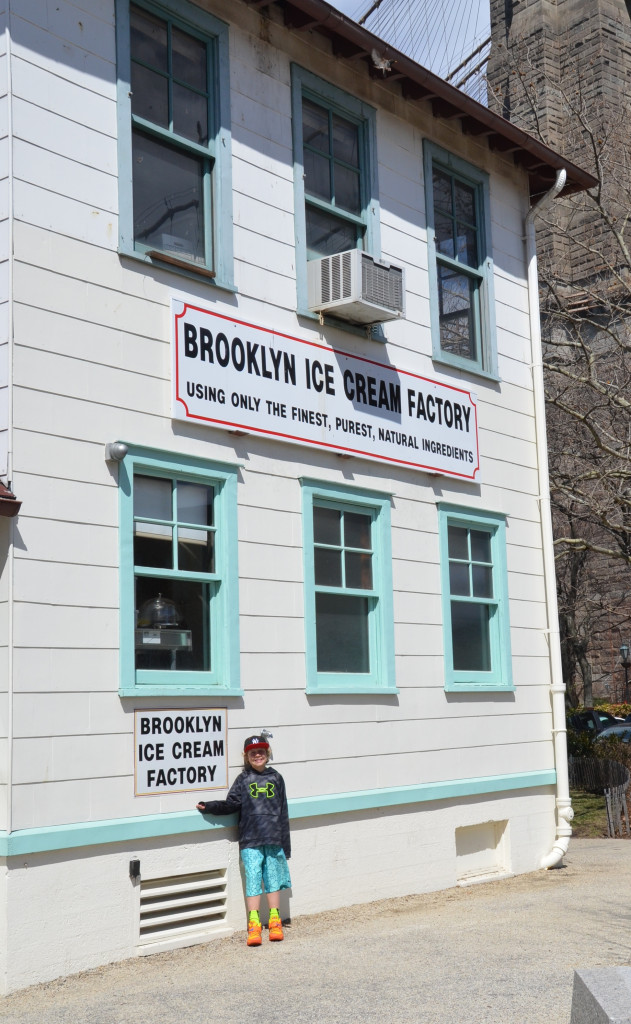 Pack comfortable shoes.
Spray paint art is totally worth $20.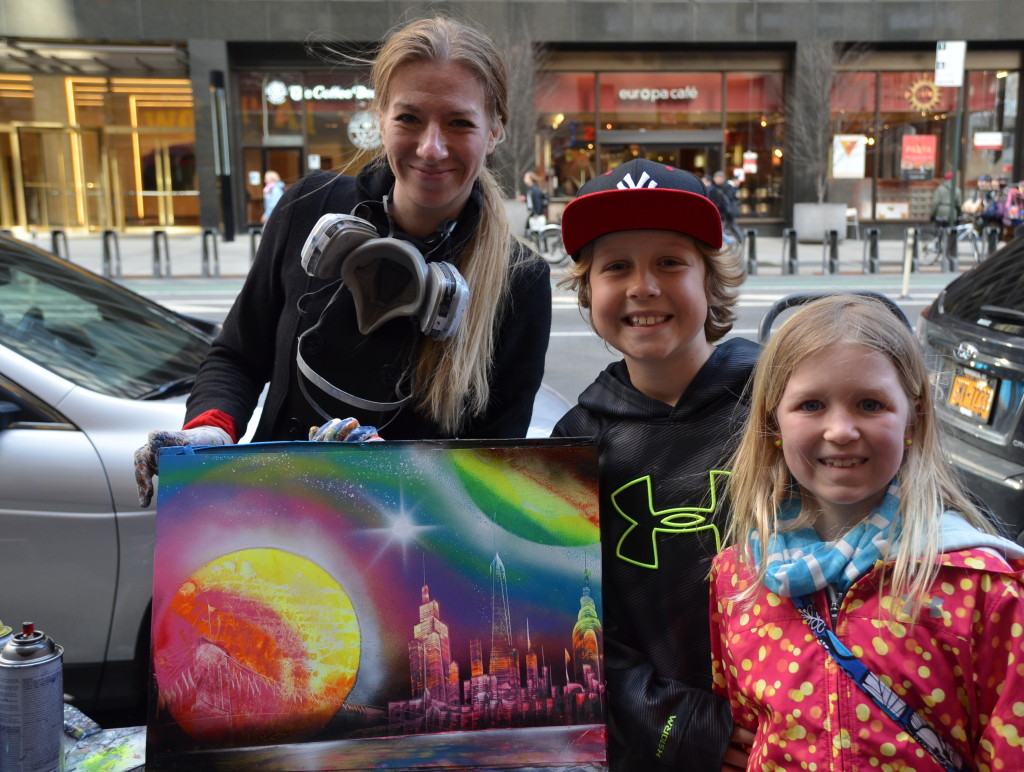 NYC at night is beautiful.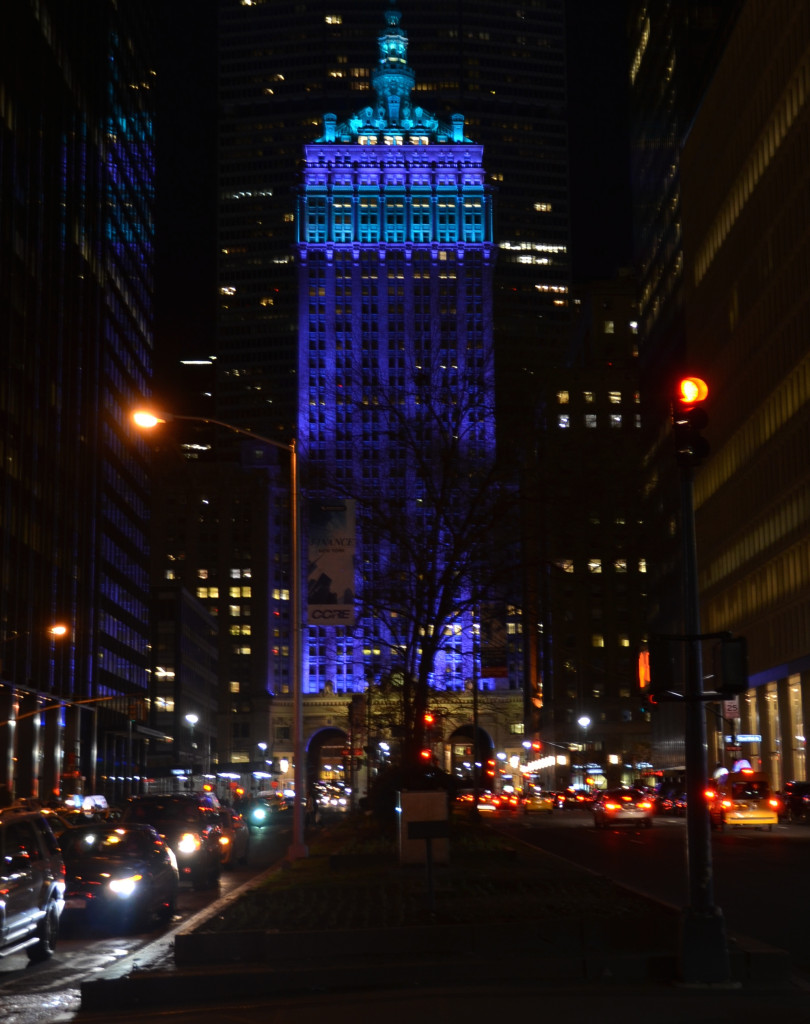 Walking blocks north and south is way faster than west to east.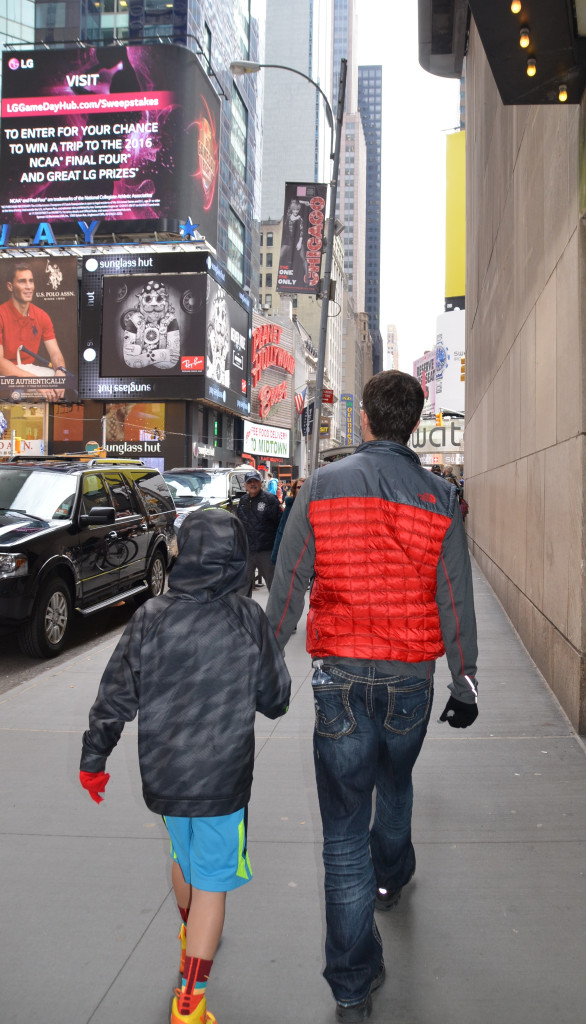 If a taxi light is on, it is available, so start waving and whistling.
The Naked Cowboy isn't totally naked, thank goodness.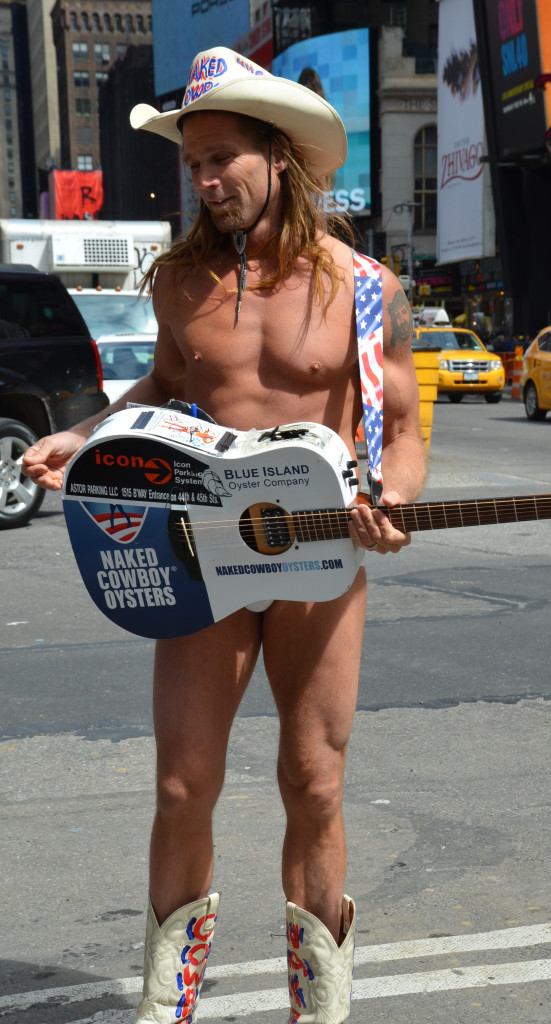 It's actually Radio City Music Hall,  not Radio City Musical.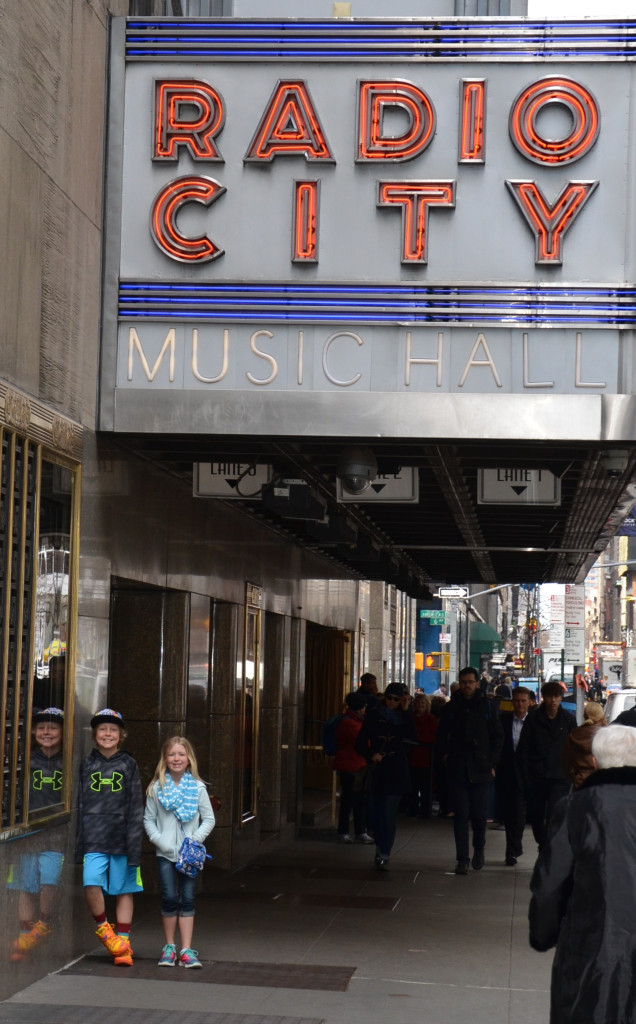 A cute box of candy can most definitely cost $24.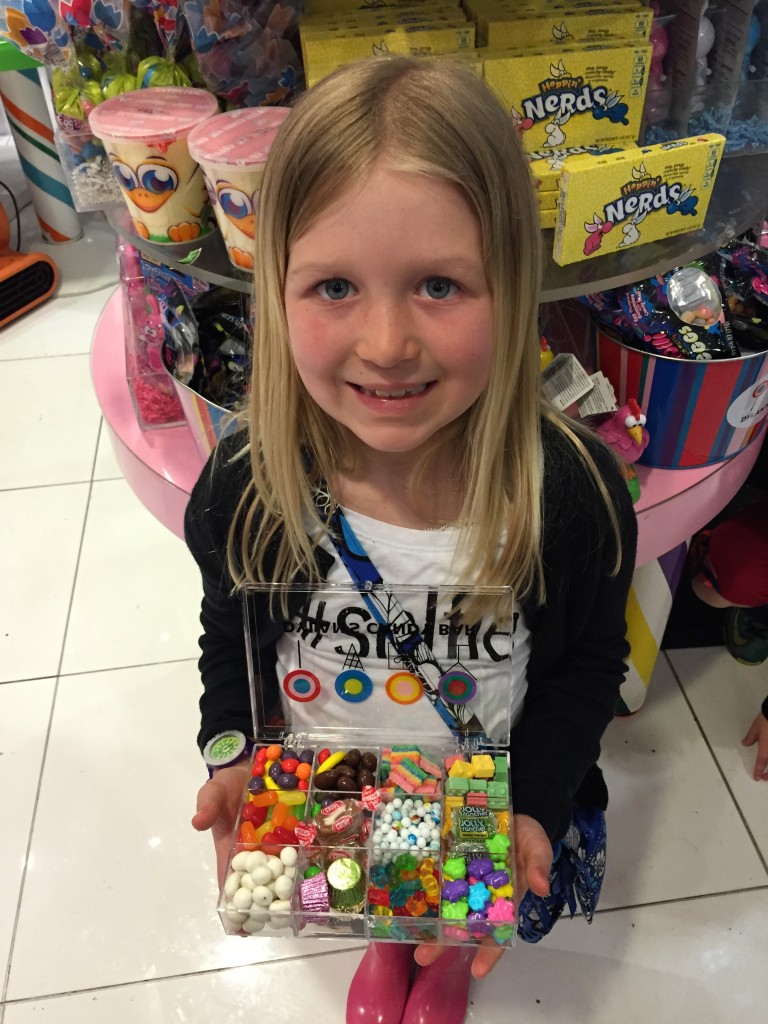 Little Italy is not so little.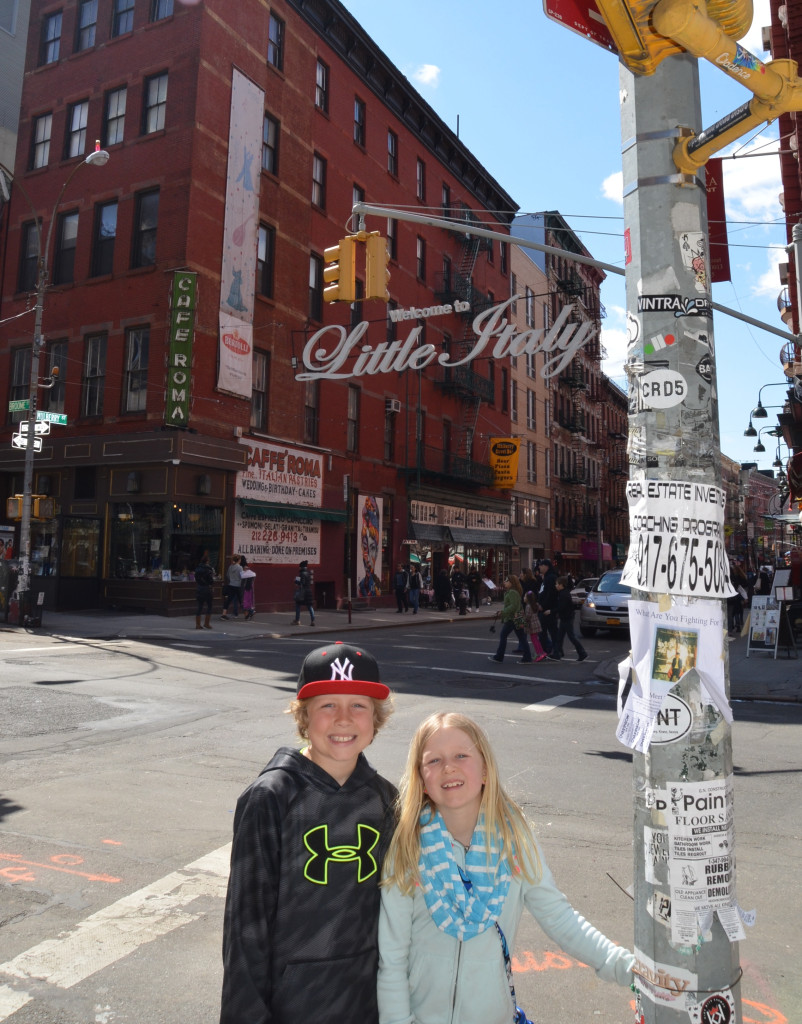 The Empire State building is our new fave.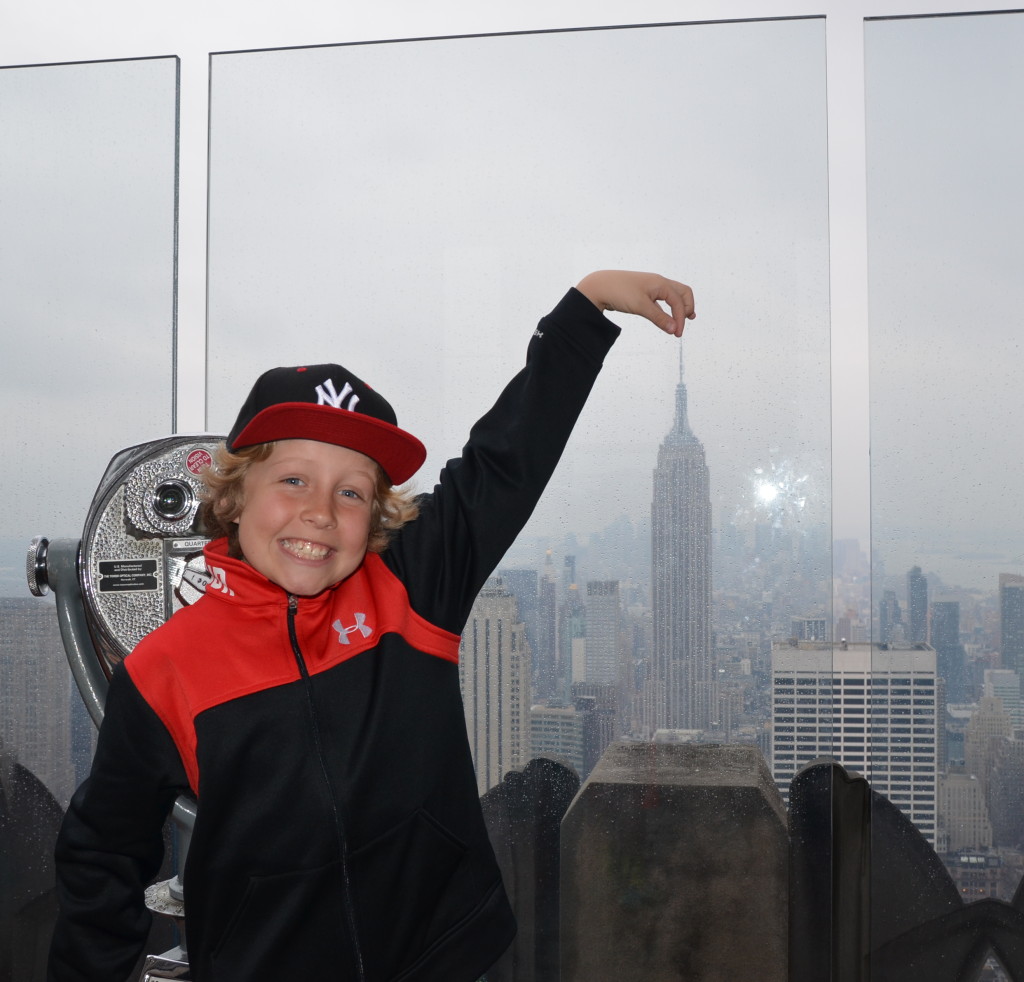 We are counting the moments until we can return……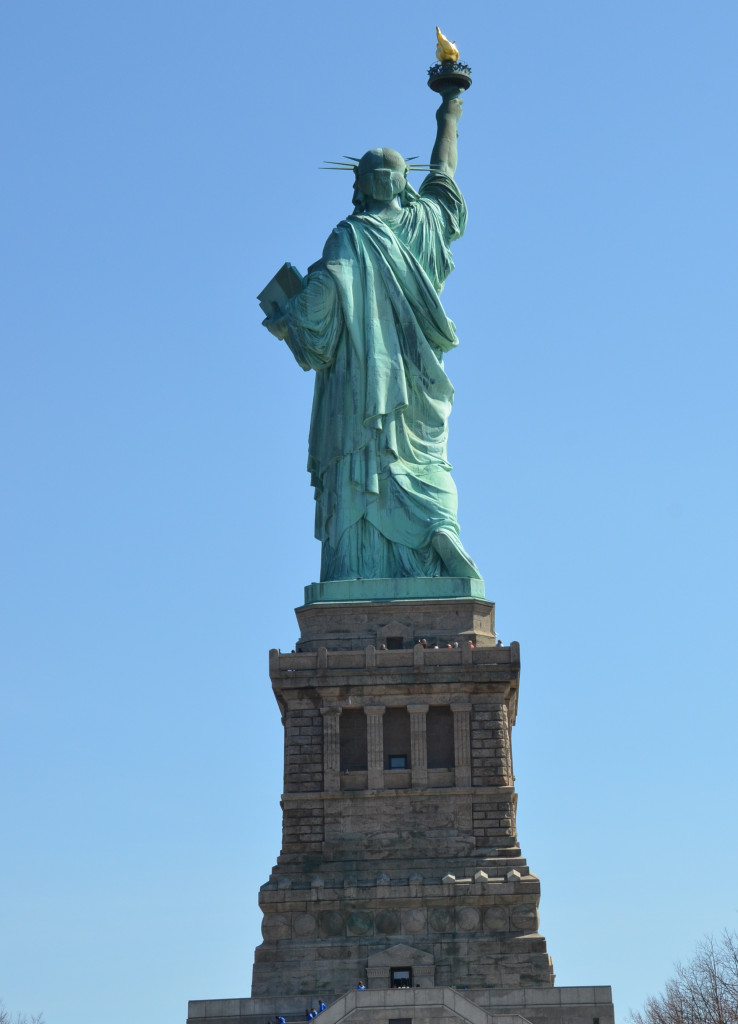 Live Creatively,

Tags: