"Summer, summer, summertime
Time to sit back and unwind…."
Now that I have transported you back to the summer of 1991 with DJ Jazzy Jeff & The Fresh Prince, let's talk summertime 2015!
My summer started two weeks ago. According to the school district I call home, summertime should begin May 21st. Before you all gasp in disgust, let me be clear that this same district believes our sweet days of summer should come to an end on August 12th! I will be packing lunches and checking teeth while you and your's are still splashing in the pool!
Here are my loves excited for their last day of 4th and 1st grade:
To be honest, even if summer break began on July 4th, I would still be caught off guard. Every year around mid-March I get grand ideas to get my act together EARLY and actually be ready for my offspring to be around 24/7. Never happens. This year was no different. The only thing we had completed before all hell broke loose was our 'Summer Bucket List'. Thanks to a 45 minute car ride in early May and a husband who likes to use these extended times to TALK, the list was created. As in year's past we had to help a little. A Maroon Five concert was requested by Noah. Since they are touring in Europe over the next few months that was scratched. Natalie is a bit more realistic….she shouted out; "pet store" and "kinsale". Kinsale is the club we belong to. Easy. Peasy. A few suggestions from old ma and pa and our SBL was complete. It helps that at the beginning of a new year we sit and make a list of things we'd like to do and places we'd like to visit. Our list hangs in the Mud Room all year. Several items from this list transferred to our SBL!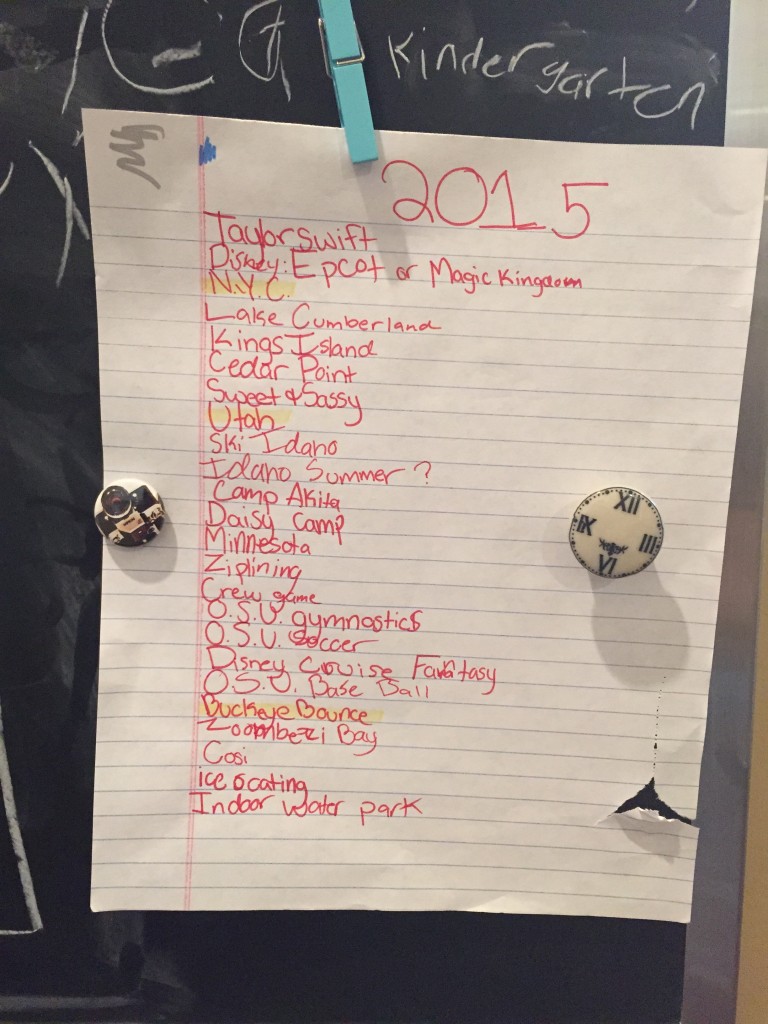 I use a bucket (duh) and clothespins for our SBL. When we complete an activity, the pin gets dropped into the bucket. Again, easy. I use the bucket every year and actually several pins get used over and over too. Here it is: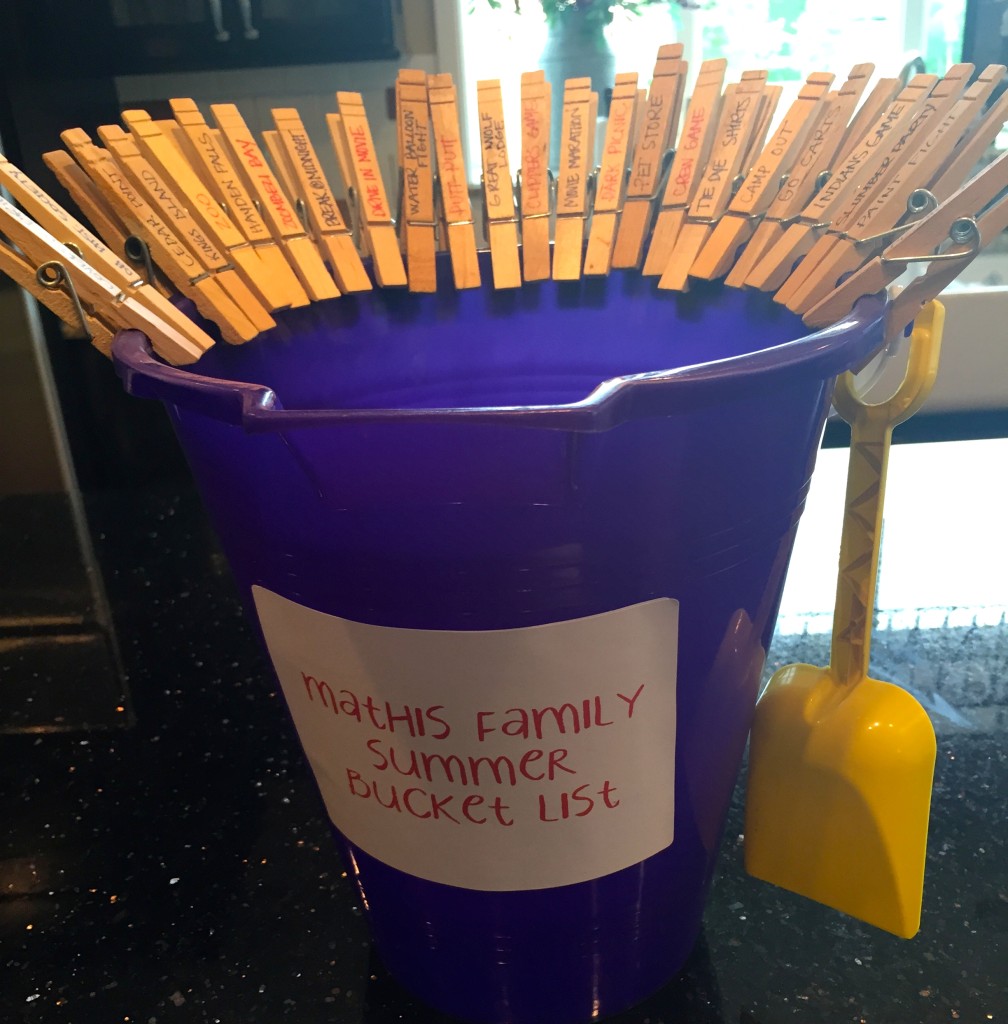 We are 14 days in and have 3 pins in the bucket already! Score! We never drop all the pins in the bucket and that's ok. Some bucket list items carry over into the first few months of school and some never get completed. A little disappointment builds character, right?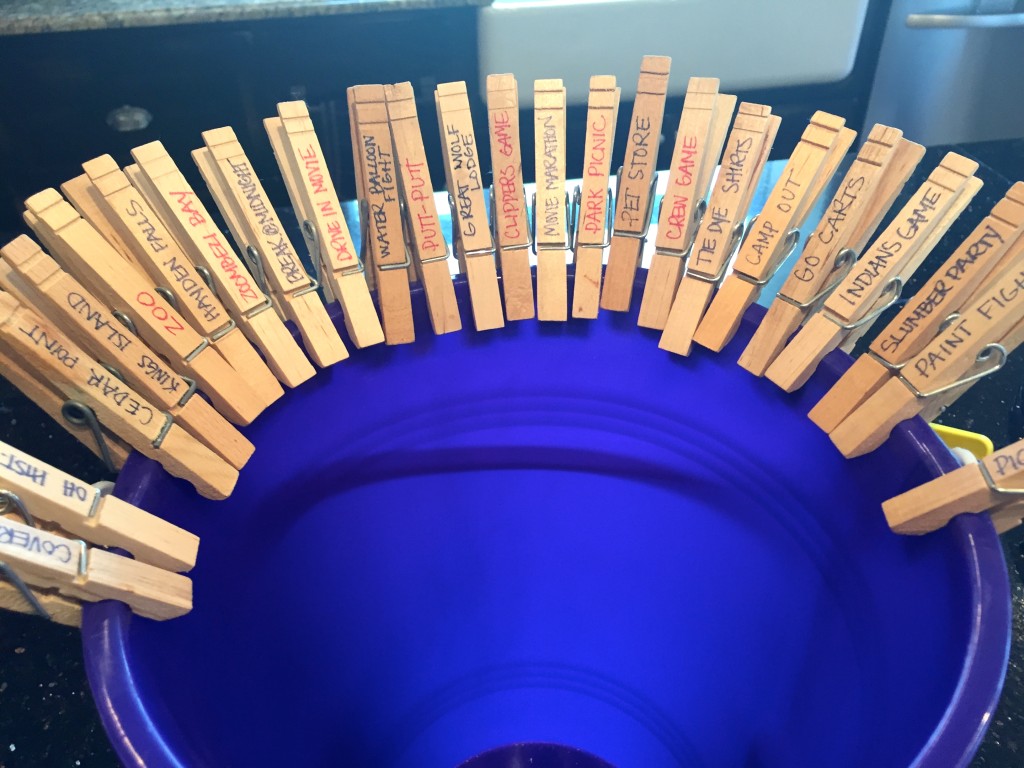 I spend a few hours with our list, our calendar and a glass of wine.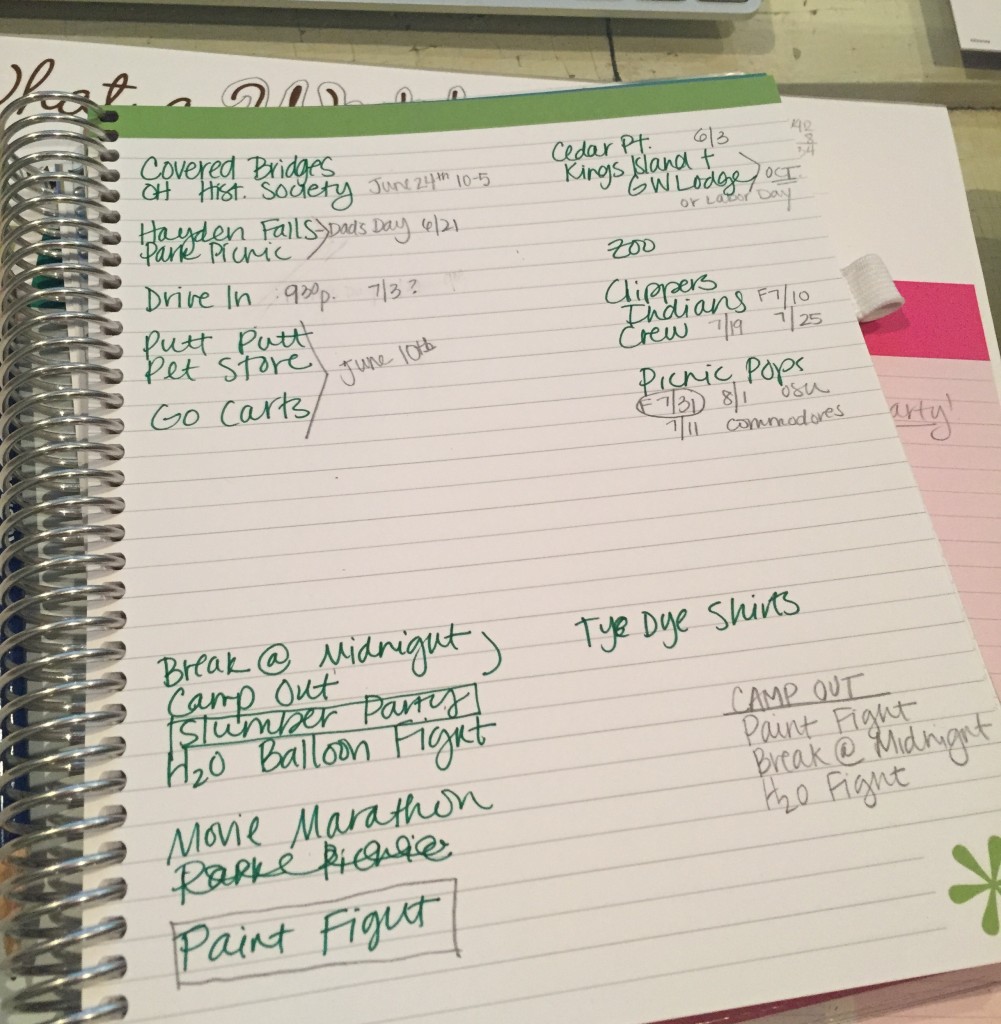 I try to lump a few things together. For instance, at the camp out (in our backyard) we can have the paint fight, followed by the water balloon fight and serve breakfast at midnight! Outings that involve tickets need to be booked or at least penciled in or else I forget about them until the final week of summer and then we are screwed! Which leads to more mama guilt. Not fun for anyone!
I found these fun ways to create Summer Bucket Lists…too cute! If you make a SBL, post a picture of it in the comments please!
Fingers crossed for a 'Bucket Worthy' summer!
"Sitting with your friends cause y'all reminisce
About the days growing up and the first person you kiss
And as I think back makes me wonder how
The smell from a grill could spark up nostalgia…

There's an air of love and of happiness
And this is the Fresh Prince's new defintion' of summer madness"
Live Creatively,

Tags: