Summer. Is. Officially. Over.
My future valedictorians have completed 4 full days of school. Happy to report they love their teachers (whew) and we have yet to miss the bus. Small victories are sometimes the sweetest.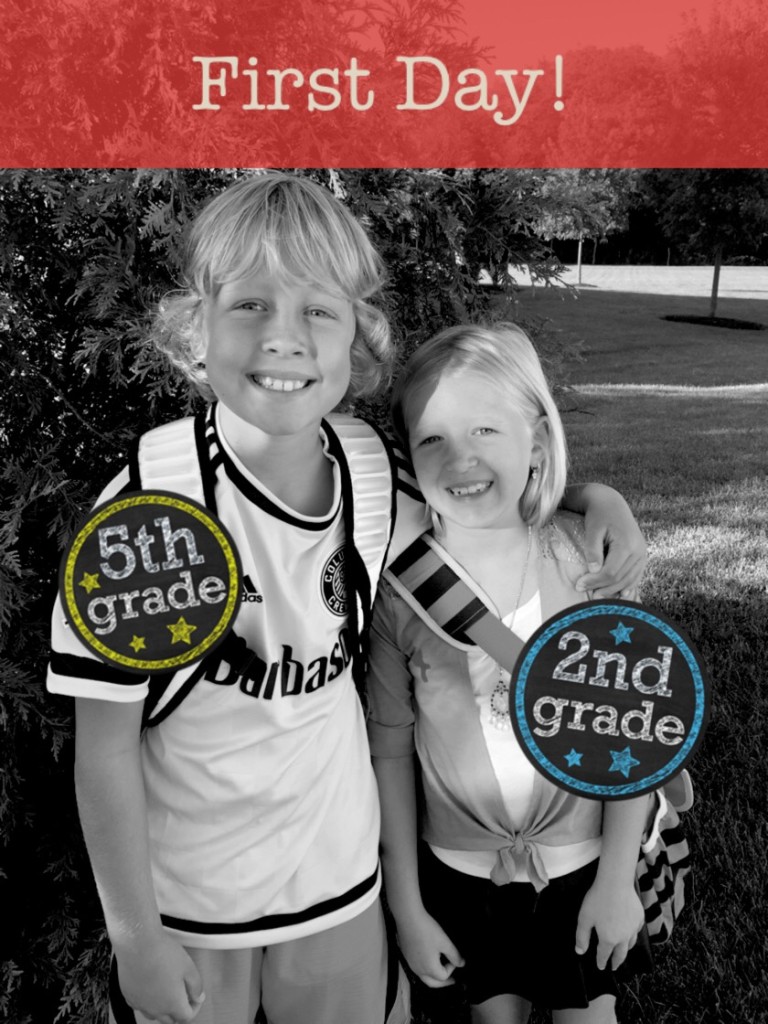 Sunshine is a big 2nd grader. She's in a double class. 48 kids. 2 teachers. Her education is in the hands of Mr. B and Mrs. W this year and I could not be happier. These two should write a book on how to run a double classroom. She patiently waited all summer with hopes of being in their room. Sunshine is an angel at school. She has everyone fooled. She sits quietly for longer than 5 minutes. She completes her work on time without whining. And she never rolls her eyes and utters 'whatever'. Split personality disorder? I think so.
Boy Wonder is top dog this year. FIFTH GRADE. Doesn't seem real. He sits in the back of the bus. Carries a binder as big as his sister. Was given a locker. With a combination lock! Three teachers will be graced with his presence all year. Mrs. B (not the other half of the aforementioned Mr. B) is his 'main' teacher. He's lucky. She's awesome. He did have a moment of panic when he found out that homework could take up to an hour each night. Boy Wonder is not homework's biggest fan. It's so weird how his body is taken over by sighing, helpless, pouting aliens when it's time to do homework. Every. Single. Day.
I, being the supportive mama that I am, was worried sick about my babies all day. I found that I could not concentrate on my household chores or even sit still long enough to pay the bills. I WebMD'd my symptoms and immediately followed the recommended cure……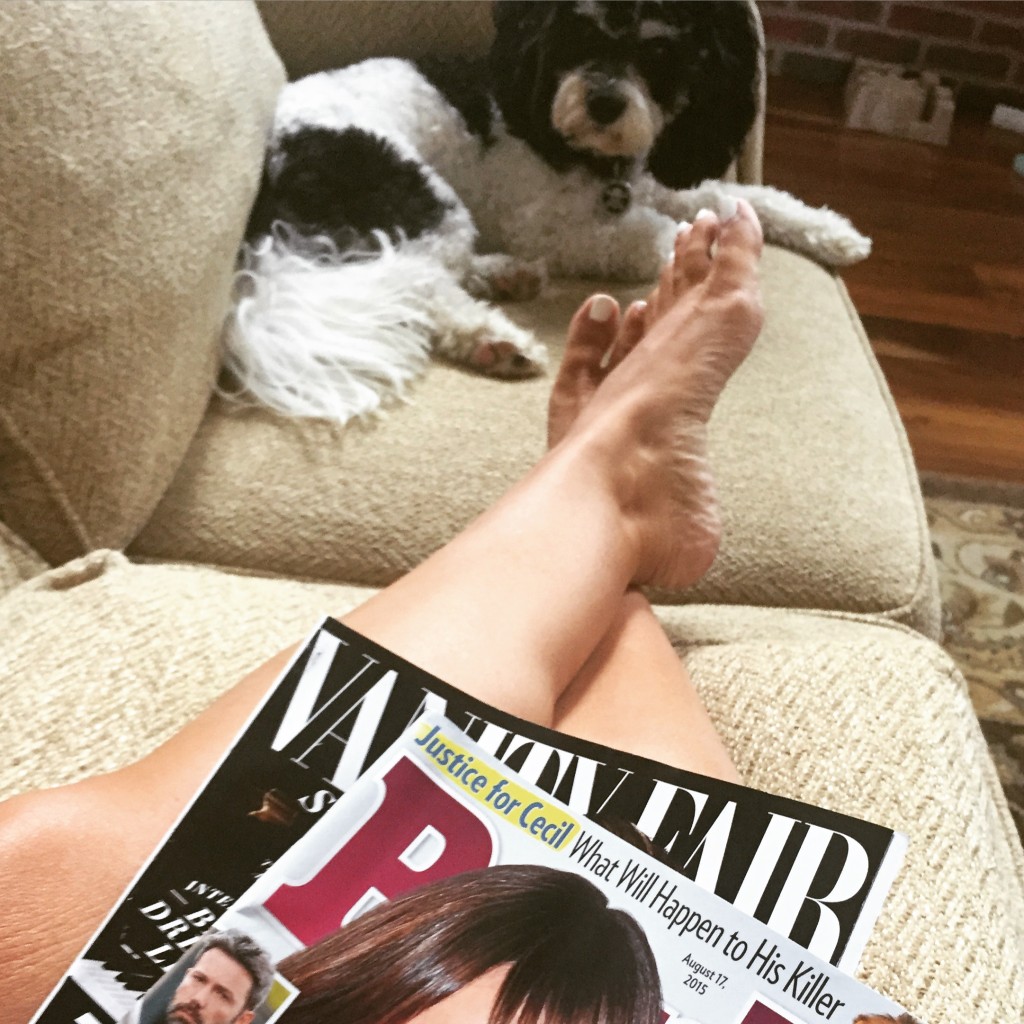 Thank goodness for a comfy couch, high-quality reading material and a loyal pup! I felt much better after about 3 hours.
At 3:45 I rushed out the door. I may or may not have an alarm on my phone as a reminder to go to the bus stop every afternoon. Never claimed to be perfect!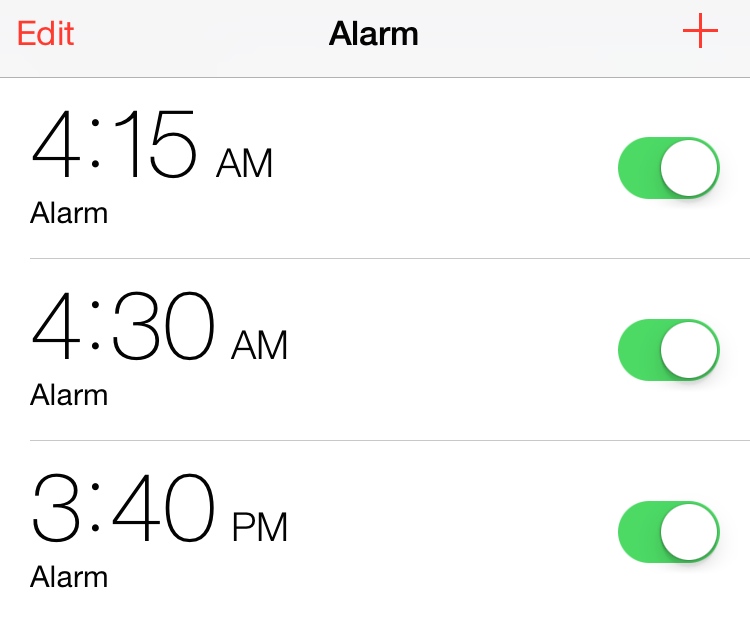 Without missing a beat, Sunshine raced to me, flung her backpack at my face and grabbed Jagger's leash. Well hello to you too! Boy Wonder was the last one off the bus….remember that back row seat? Might not be as coveted when you are 23rd in line to exit a humid bus! My son sauntered up to me and handed me his backpack as well. Apparently on weekdays at 3:50pm, my job title shifts to pack mule. He did hug me (he does love me!), but the hug quickly faded into, "Can I play with friends?". So much for sitting on the porch hearing tales of their first day while sipping the fresh squeezed lemonade I didn't make. Humpff!
I decide to bank some "Best Mama Ever" points and tell them to GO PLAY.
Later while breaking bread together, I decide it is a good time to re-visit our After School Routine. Have I ever mentioned that routines make me happy? Very happy. I printed a new copy and went over each item in full detail. Here is our routine: after school.pages  It hangs in the mudroom for all to see. They are responsible for unpacking their bags and laying their folders and lunch boxes on the counter. While they are going potty and getting their snack, I clean out the lunch boxes and root through the folders. Snack consumption takes place at the counter. That way I can chat with them while they eat and get them started on any homework. Once homework is completed, they practice music (if currently enrolled) and do any chores they may have 'forgotten' from the day before or any that I make up for them to do! After that they change into sports gear if they have a practice or game. THEN they may have free time. It might sound like  a lot, but if the whining is at a minimum and we all stay focused free time is usually in full swing about 45 minutes after they cross the threshold. Praise Jesus if you are parenting a child who can be given free time right after school and then later focus on homework. My blessings are not wired that way. We've tried. Lots of times. Always a fail.
Since I had them held captive, I decided to remind them of our Morning Routine as well. For your viewing pleasure: morning.pages  This also hangs in the mudroom. We rise and shine at 7:15. They have an hour to complete the routine. They average about 20-25 minutes of free time each morning. Yes, I could let them sleep in longer and shorten the free time, but I have found that my kids despise being rushed….they get that from me! The 'bed' on the routine is really a suggestion to make their bed. I don't make mine. Unless I know company is coming! So they wake up, get dressed, make their bed if they feel like it, turn off any lights and head down for breakfast. They eat while I pack lunches. Dishes get cleared and they move on to personal hygiene. There is usually a fight over who gets to use the prep sink to brush their teeth, but other than that, it's usually painless. Once their mop is brushed and teeth are shiny they pack their snack and load their backpack. FREE TIME is anything they want. On nice days this will take place outside. Not so nice days will find Noah on the computer playing Mind Crap, I mean, Minecraft and Natalie in a comfy spot snuggling Jagger.
And just to tick them off a bit, I pulled out the Night Time Routine too! nightime.pages This little reminder hangs in their rooms. These very visibly placed routines have diminished the broken-record responses that I am tired of uttering!
So, with 4 successful days under our belt, that leaves us about 176 still to tackle. Here's to taking one day at a time, making sure the wine fridge is stocked and remembering to breathe.
Live Creatively,