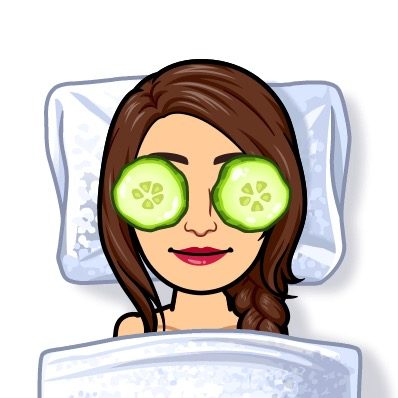 My team thought it would be AWESOME to spend a full week on the slopes at Snowbird. To be clear, that is seven…SEVEN days of skiing/boarding. Mama's ski legs are not accustomed to more than four days of feeling like jelly and holding on for dear life, therefore I wised up, took a day off and headed to the spa.
I don't spend a lot of time in spas and to be honest I usually feel a little out of place. Perhaps with a little more effort I could be a better spa-goer! I accepted my super comfy robe and hard plastic slides from the very bubbly check in girl. I'll call her Kelsey, because she looked like a Kelsey. Kelsey asked if I had been to the spa before. "Yes" exploded from my mouth so quickly that Kelsey no doubt thought I was a regular so she simply said, "Enjoy your visit" and never left her spot behind the counter.
My 'yes' was indeed the truth as I had visited the spa once a couple years ago. My enthusiastic answer left me all alone staring down a hallway full of doors. I heard voices from the first one on my right so I slowly opened it, only to find the staff break room on the other side. Oops. Finally I found the Ladies Locker Room and headed straight for the lockers. Locker #6 was hanging open, so I began to strip off. Settled in my robe and slides I tried to lock the locker. It started beeping at me and then did nothing. I grabbed my clothes and headed to another set of lockers. Locker #31 was open. I loaded it with my clothes and the same. damn. thing. happened. I sighed a little and decided to read the 'Locker Instruction Sign'. Which led me to locker #40. Locker #40 had its red light blinking, which meant it was AVAILABLE! Damn you Kelsey for not walking me to the locker room!
I had 17 minutes until my massage. I was looking for the steam room because I swore someone had once told me that a steam before a massage was a good idea. No steam room, but there was a sauna. In I went. OMG was it hot! I felt my lungs, lips and tongue literally drying up. But, this is what spa-goers do, right? Convinced I was going to be late for my massage I left the sauna….I lasted a whole 7 minutes and was dripping in sweat. Panic set in as I was not going to meet my masseuse all sweaty. I toweled off and went to the waiting area. Guess what I found? The STEAM ROOM. Why is the Steam Room in the waiting area? I bet Kelsey knows.
Enter Vanessa. Vanessa greeted me with a handshake. Vanessa had strong hands, yeah me! Vanessa had me choose my scent. There were three blocks of wood, labeled K, O, R. I chose K. O smelled like a hippie and R smelled like a field of allergy inducing flowers. Vanessa reminded me what I had booked for my treatment. Apparently I was to be oiled, scrubbed, wrapped & massaged. She also explained that it was best for me to be completely naked, to get the most out of the treatments. My underwear felt really big and bulky, like she had seen them through my robe and knew I was a fake spa-goer.
Off went my panties and under the towel I scurried. Vanessa reentered and proceeded to rub me all over with my special K oil. Next came the scrub. She scrubbed me from top to bottom and then told me to take the rest of the scrub with me across the hall to the showers and scrub all the parts she wasn't legally allowed to touch! OK. I scrubbed and rinsed and headed back to my room. Next up, some hot special K oil. Amazeballs. Then Vanessa, very stealth like, wrapped me in a couple sheets then draped a heated blanket on top and covered my head in some fuzzy hood thing. I'm pretty sure I drifted off for a few minutes.
And then came the massage. I swear she spent at least 10 minutes per foot. Never have my feet been so pampered. She massaged my legs and arms and then had me flip over for my back & shoulders. Vanessa used her entire forearm to massage my back! She's a genius. She pushed so hard I drooled. Seriously, drool dripped from my mouth all the way to the floor. C.L.A.S.S.Y. Vanessa then whipped the towel so my entire thigh was exposed. She started to massage it and then said, "You're OK with me working your hips, yes?". At this point, I was Vanessa's biggest fan, so it was a Hell Yes! For the love it felt so good. A little painful, but still so good. By the time Vanessa got to my other hip I had to toot. I was dying. There was no effing way I was going to toot on my new best friend as she has her bare hands on my thigh! I sent a quick prayer up to Sweet Baby Jesus to save me from myself. He delivered. My toot disappeared for the time being and I relaxed again.
Vanessa finished with a hot oil scalp massage. Um, add this to your bucket list pronto. It was the best part of my treatment. Actually it was the best part of my day, maybe even my week. It took me several minutes to get off the table. My body did not want to move. I kind of remember Vanessa telling me goodbye and reminding me to drink lots of water. Back in the locker room I got a good look at myself. My face wore the outline of the padded thing it was laying in and my hair, oh my goodness, my hair! My hair looked as if I had poured gallons of EVOO all over it. Luckily I had my hair tie in my robe pocket and slicked it back into a hodgepodge of a messy bun. Yikes. Being a spa-goer is not glamourous.
I wasn't ready to leave the spa, so I made some hot tea. It seemed like the thing to do. All the ladies were carrying around cups with strings hanging out of them and now so was I. There was an empty lounger in the waiting room, so I settled in. Check out my view: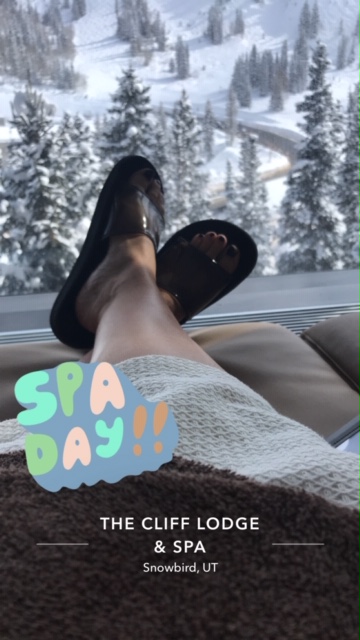 While relaxing, I checked my missed texts and was happy to find this pic from Doc. My team had met up for lunch!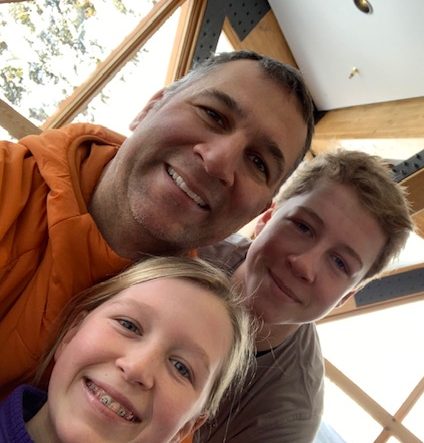 I choked down my tea and decided it was time for lunch. As I rolled off the lounger I noticed the lovely grease outlines of my calves! Apparently my skin had yet to absorb all of the special K oil Vanessa lovingly applied. I used my robe to wipe it off then exited quickly. I was ready to ditch the robe and slides for my comfy travel pants and flip flops, retreat to my room and watch Friends reruns. If you ever need a plus one for your spa day, give me a call. I promise to behave.
Live Creatively,

Tags: