Disney World: Mickey's Not So Scary Halloween Party
A Boo to you, Happy Halloween! It's really not so scary!
This is one of our favorite Disney things to do. It is a night at the Magic Kingdom with special parades, castle shows, trick-or-treating and the best fireworks you will ever see. It is a separate ticket, so check for dates and plan accordingly. Worth. Every. Cent. Check it out here.
It was raining on our night for the Halloween Party so we broke out the Disney ponchos, hats and umbrellas and went with smiles on our faces. It had never rained on us before, so we figured it was our turn.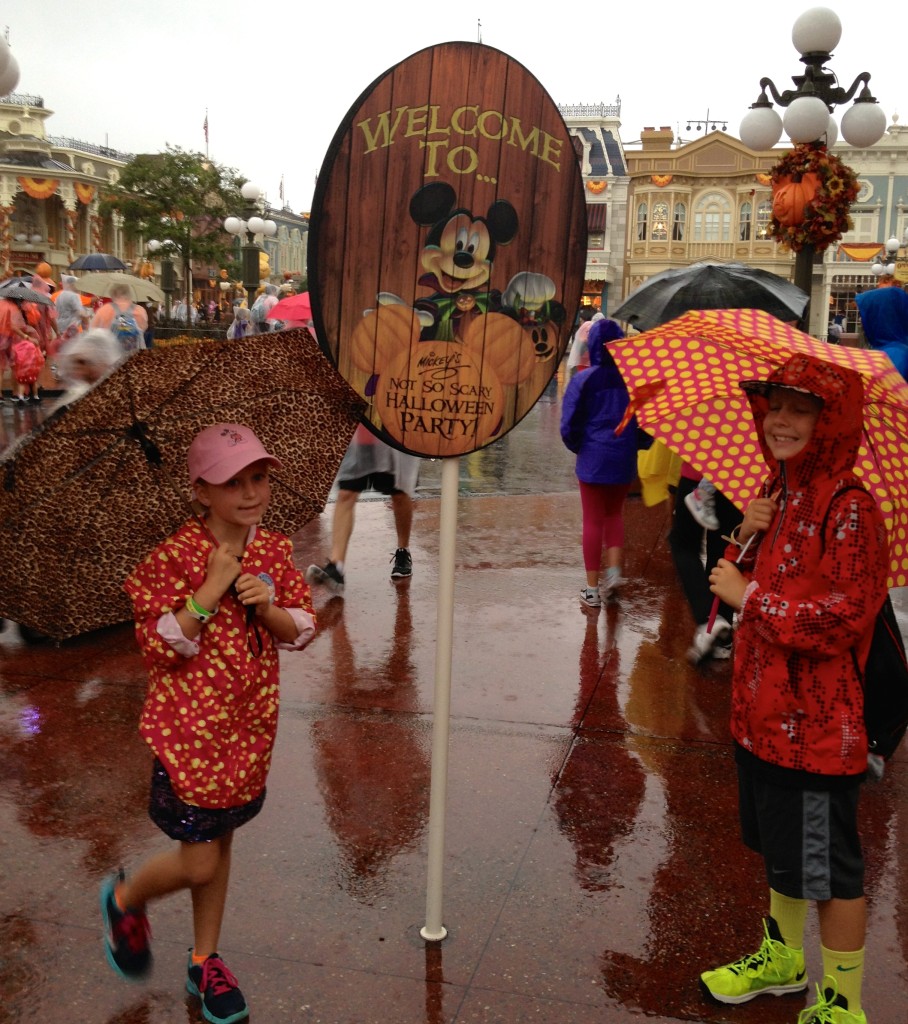 Did I mention it was raining? I meant pouring! We were soaked before we made it to Space Mountian, but we were still smiling! There is no whining in Disney! We spent the first rain-soaked hour in Tomorrowland enjoying several rides on Space Mountain, the People Mover and Stitch's Great Escape (not a fan).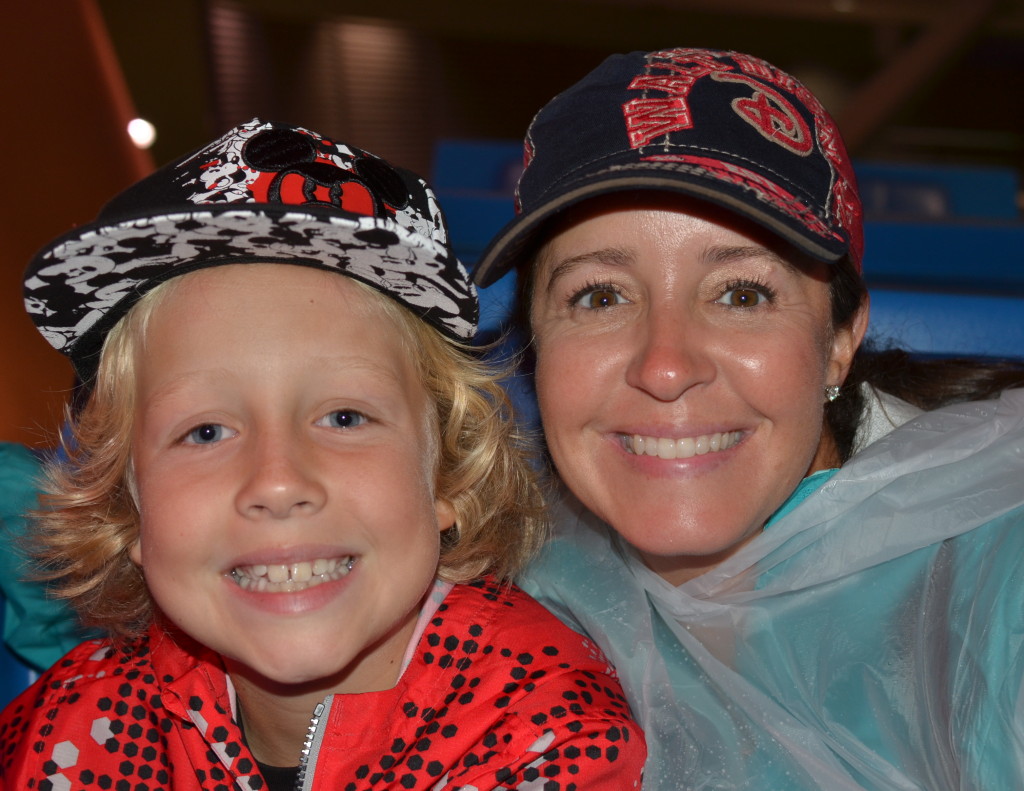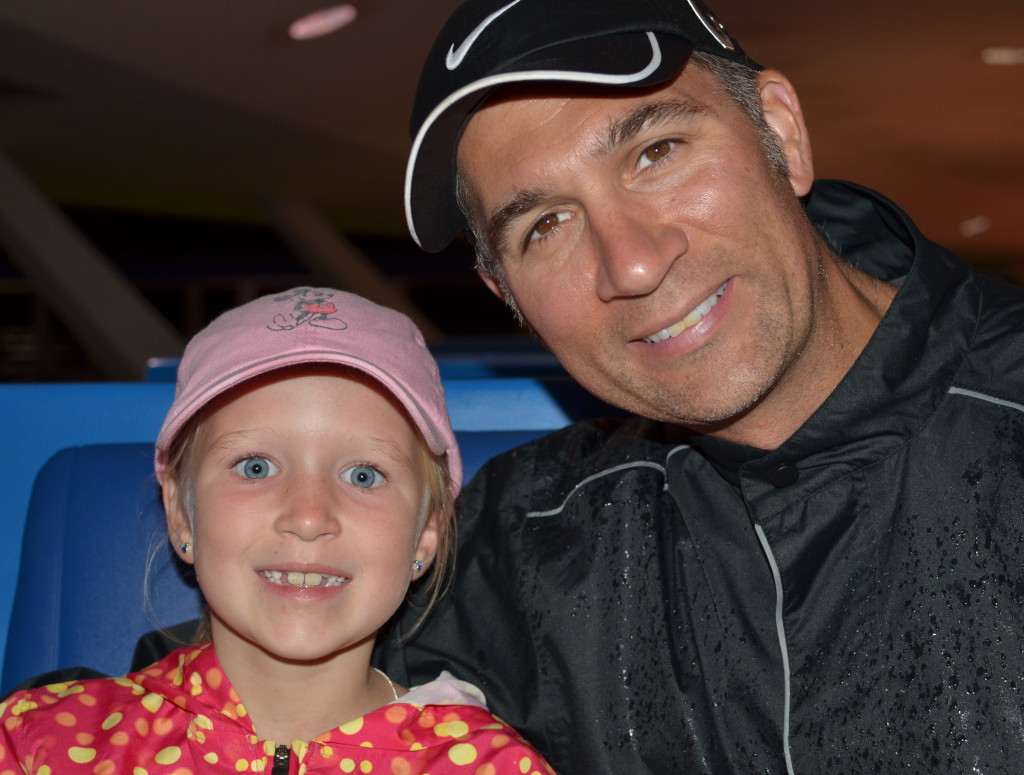 We walked over to Liberty Square to find Tiana and paused to check out the castle…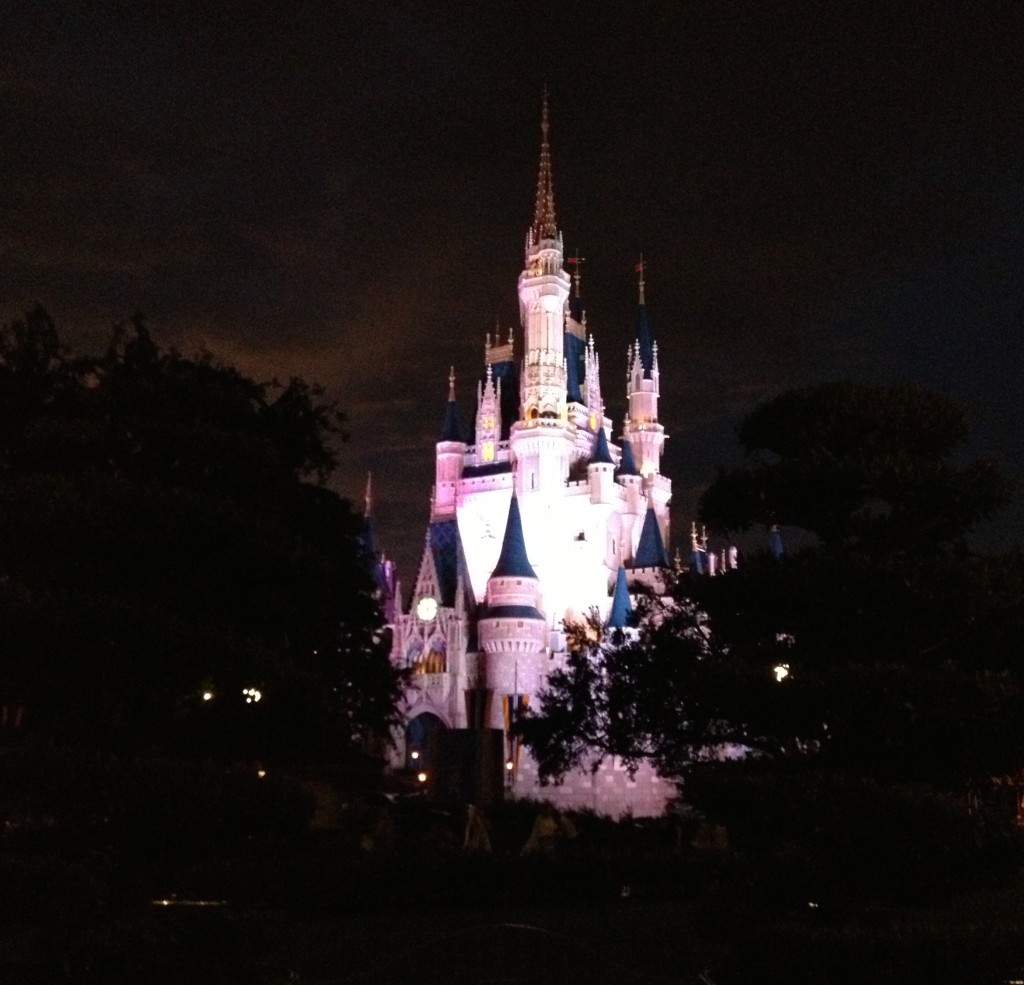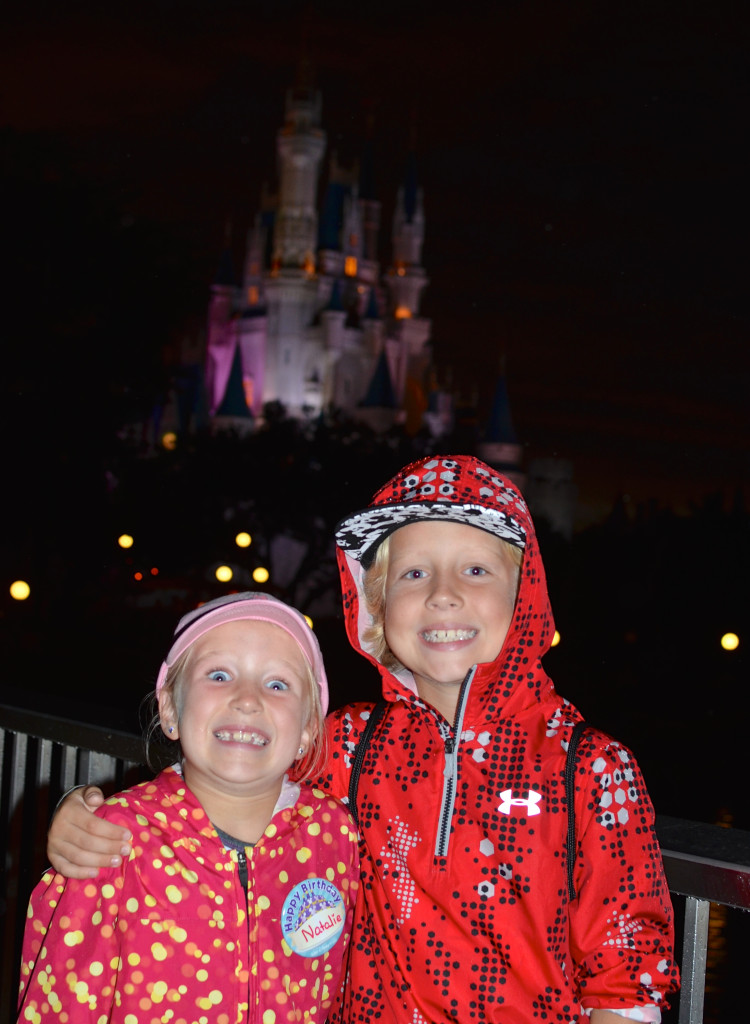 Tiana was so happy to see us. Remember, the rain doesn't bother her….she was a frog for a while! Ribbit, ribbit!
It wouldn't be a proper Disney Halloween without a visit to the Haunted Mansion…. this was Natalie's first time in the mansion. It is a bit creepy at night, but she liked it! No photography is allowed inside, so you will have to check it out for yourself! Here's a few from the outside:
We were most excited about the Seven Dwarfs Mine Train this year. We saw it being built last year and had read all the rave reviews before going. So, we grabbed a few hotdogs and got in line to wait. The wait said 45 minutes, but it ended up only being about 25. Disney went all out on this ride. The line leads you through the mine where you can play a gemstone video game and spin giant barrels of treasure to reveal hidden pictures on the ceiling. NICE! My post on the Magic Kingdom has photos…it was too dark (and rainy) during this visit.
Snow White brought us good luck, by the time we exited the Mine Train the rain had stopped! Off went our ponchos and down came the umbrellas. Now if only we had brought a change of socks!
We never leave Magic Kingdom without riding "it's a small world". We like to torture the kids and get that song stuck in their heads for hours. And we always call my dad and put the phone on speaker so he can sing along!
Taking advantage of the short lines, we also rode Peter Pan's Flight, Winnie the Pooh and Mad Tea Party.
The fireworks show, 'Happy Hallowishes' goes off at 9:30. It is beyond amazing. It's loud, bright, bold and set to the tunes of some of our favorite villain songs! This year we watched from behind the castle (in Fantasyland) and it was great. It seemed like we could reach out and touch the bursts. Of course, watching from Main Street is always a good choice as well.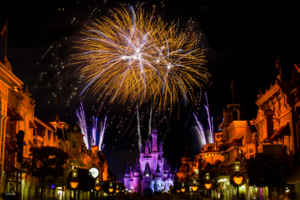 During this party is one of the best times to meet your favorite characters. There are less people and the lines are not too bad. Before Natalie and I sought out Elsa and Anna and while the boys went back to speed through a few more rides on Space Mountain we did a little shopping for our very own Olaf and a new sweater…..Frozen style!
Elsa was first. She was very glamorous, but not very over-the-top Disney….I guess that's why she's the Ice Queen.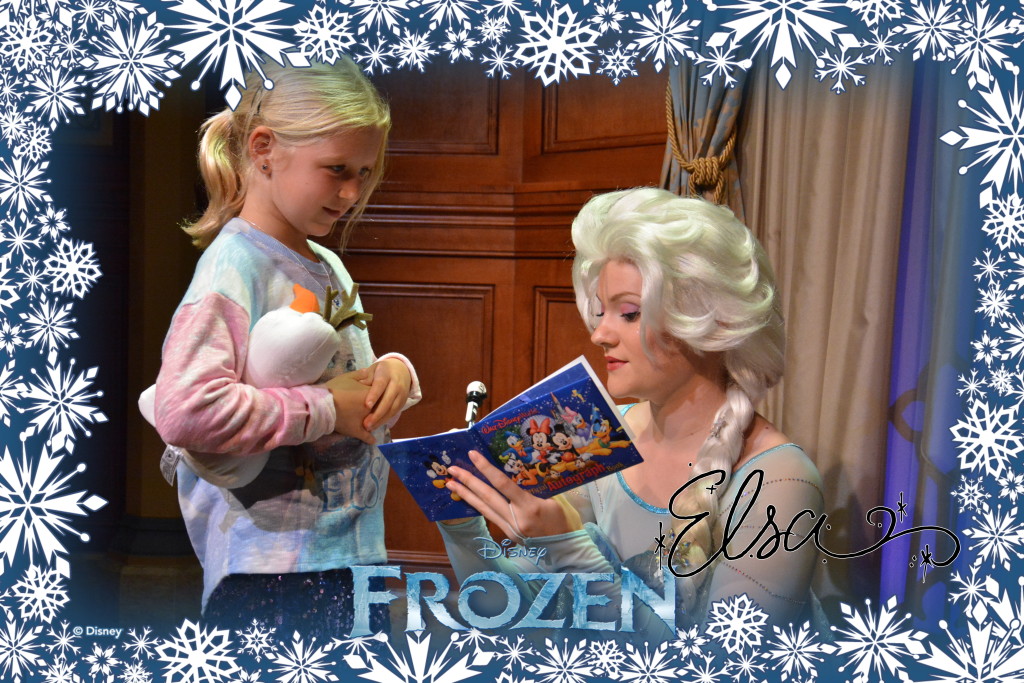 Next up was Rapunzel. She was chatting about Flynn and Natalie asked her about her hair. She was very personable.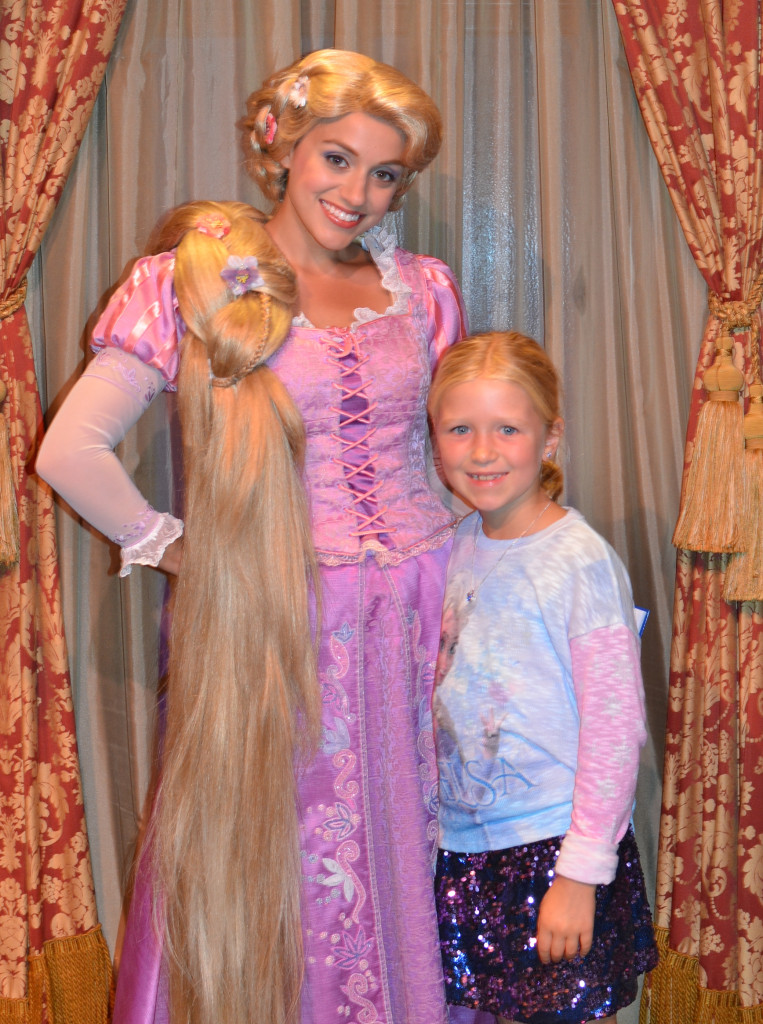 Cinderella was there too! She is always so 'spot on'. She made Natalie use her manners and reminded me to have her home by midnight!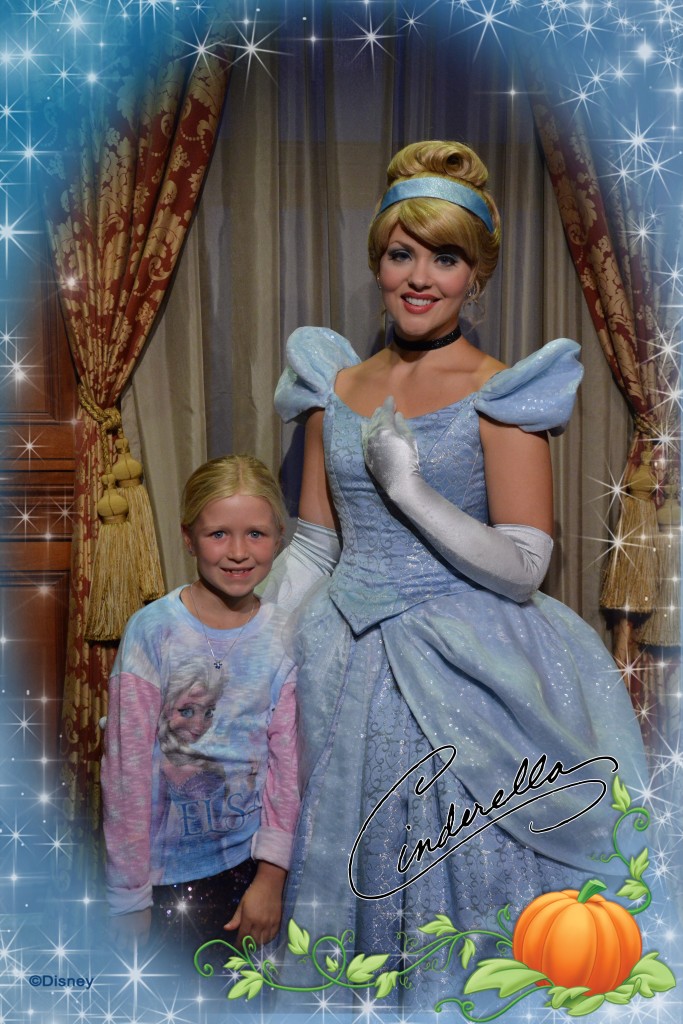 Finally, we made it to Anna. Man, was she great! She talked so fast. She noticed Natalie's Olaf and was cracking jokes about him. She asked if we had seen Kristoff in the park and had Natalie mesmerized. Well done casting department. She is the reason Natalie decided to be Anna for trick-or-treat!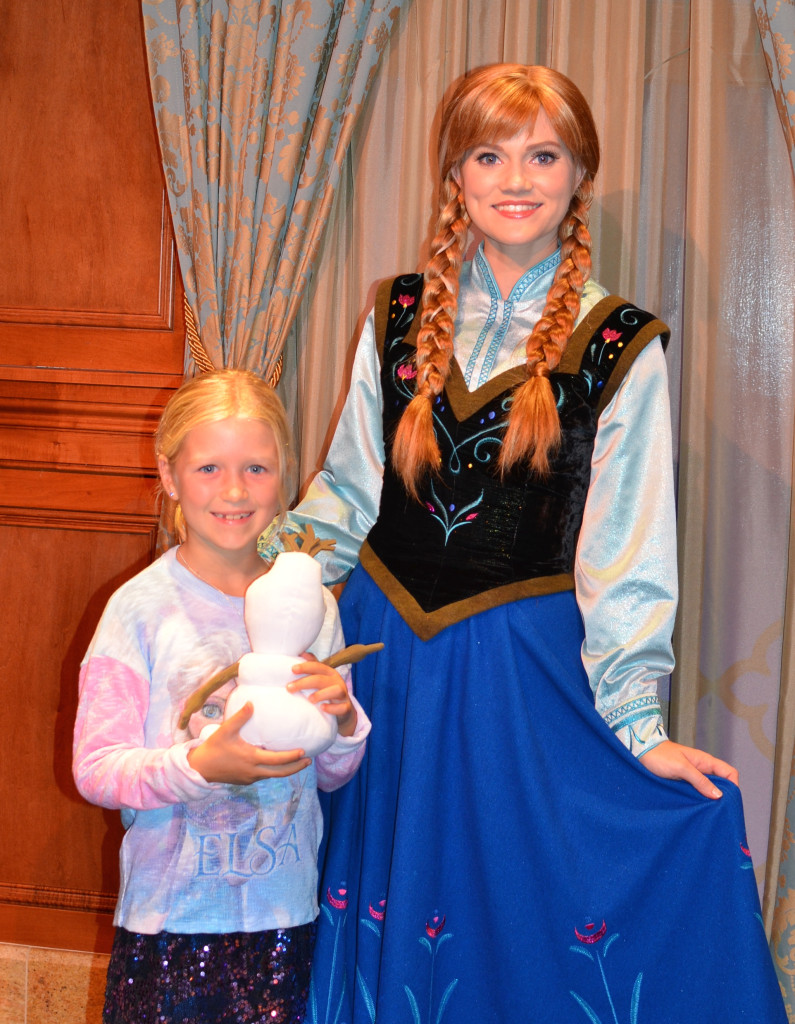 Here's a look at the boys riding Space Mountain for the 226th time: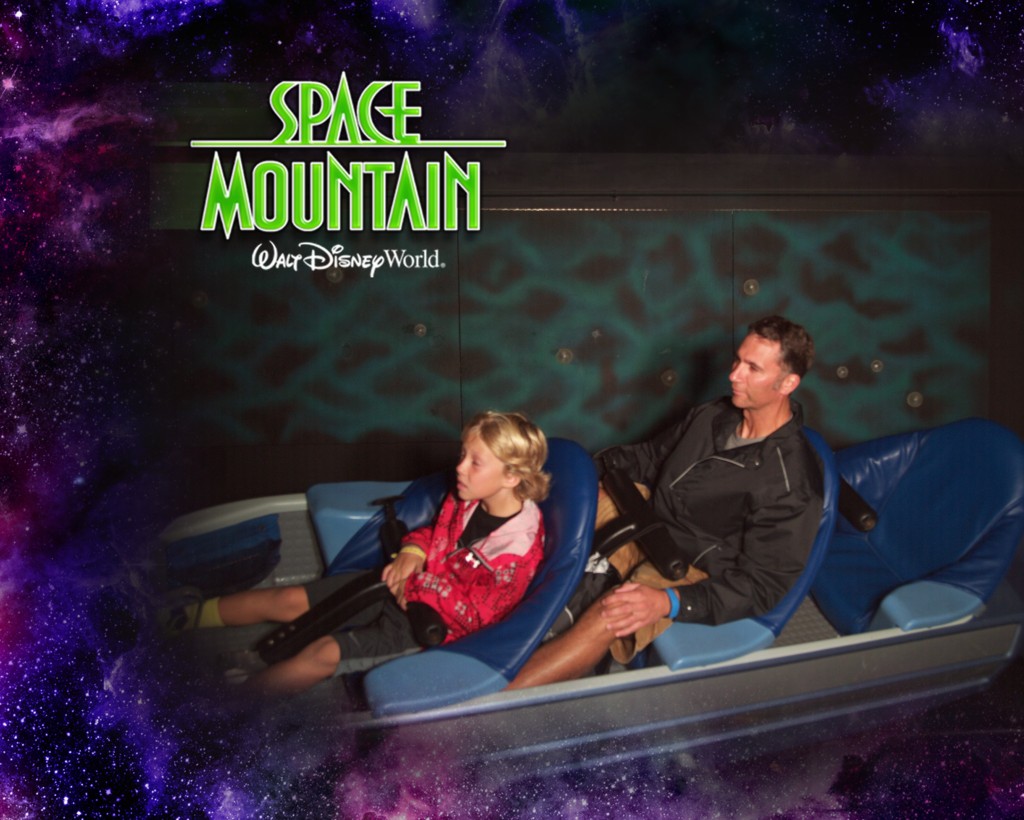 We met up with the boys near the castle to watch Mickey's Boo to You Halloween Parade. We opted for the second parade because it is less crowded. Before we found the boys, Natalie posed in front of her favorite castle…..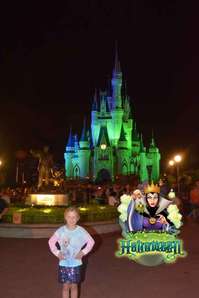 We found Jeremy and Noah and enjoyed the parade. It is an awesome parade. All of the villains join in the fun as well as the gravediggers from the mansion. The song is catchy and I will bet several Disney Dollars (yes, they exist) that you will be singing it days after the party!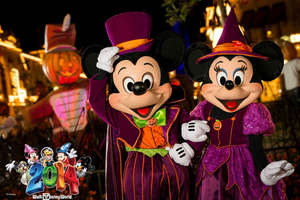 Disney does Halloween well. Next year the kids think we should dress up. I guess my Disney Halloween shirts are not cutting it anymore. We will see……
Live Creatively,