Sometimes a minute feels like a lifetime. Just ask a toddler who has to 'wait a minute' for his mama's attention. Last weekend 4,320 minutes flashed by. I was on a Girl's Trip. Those two words together make my heart sing. This little trip was born several years ago when one of my BFF's decided to move herself to Minnesota. I'm still bitter, but I have forgiven her for the most part.
This year 3 of us met her in Chicago. By noon on Thursday I was sipping a Bloody Mary while Southwest was preparing my flight. I came armed with 3 magazines for the 50 minutes I would be unable to check Facebook. One of my travel companions brought at least 20. My fave was the one with the crazy/creepy/one-of-a-kind gifts you never knew existed. Seriously, that was the name of the magazine: Things You Never Knew Existed. I was tempted to purchase the hairy caveman feet slippers that were worthy of the front cover, but I did not. If someone of your list is pining for a Willy Warmer or Fart Spray, you are in luck. This company offers rush shipping and a money-back guarantee. I guess if the Willy Warmer doesn't fit you can exchange it?!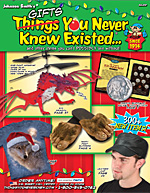 My reading was unproductive. I was interrupted by a steady stream of laughs and reassuring my panic stricken pal that a little turbulence does not mean the plane is going down in a blaze of glory…….
The Park Hyatt gods were smiling upon us at check-in. Two big beds, lots of towels, a great view, free toothbrushes and a closet that was straight out of The Lion, the Witch & the Wardrobe….you could start in the bedroom and walk through to the bathroom! It's the little things.
Approximately 100 paces from our hotel was this lovely little place:
We decided it was in our best interest to visit every day. To be honest, once we went in twice! Pretty sure the guy handing out the free samples was on to us!
To fill our afternoon, we ate flaming cheese while perfecting our Ms Pac-Man skills at Bar Toma, made a sizable contribution to Anthropologie and consumed a huge dinner at 10pm at Bavette's. When you go, and trust me, you should go….sit in the basement and ask for Johnny. You will need the flashlight on your phone to see the menu, but Johnny will entertain you with his f-bombs and sweet tattoos and will most likely supply you with a FREE birthday dessert complete with a crackling sparkler! (Even though he totally knows you are lying about it being your bday.)
The next day we pretty much just ate our way through Wicker Park. It was divine. Burgers for lunch. Jeni's for a snack. Donuts for another snack……
By this time we are high on sugar and decide to take our comedy act to Vintage Underground. Their basement is filled with bargains from days gone by. Varsity sweaters. Grandpa's flannel. Hats. Bedazzled cocktail dresses. Shoulder pads. Patterned sweaters. It was awesome. For your enjoyment, here is a glimpse of our favorite basement finds:
I think the red clutch really seals the deal. And, yes, I am holding my jacket closed….apparently fur-wearing ladies of the 70's did not have boobs.
Feeling revived from our vintage shopping, we hailed a cab and headed to The Bean. You are all very lucky that I am alive to write this blog. We managed to hail the one cabbie in Chicago who had a death wish, no concept of what a yellow light means and was under the impression that if he delivered us faster he would get a bigger tip! Upon arriving at The Bean we quickly bailed out of the cab and thanked Jesus for sparing us.
THE BEAN: God bless the sweet man who humored us by taking no less than 17 pictures on 2 different phones. Pretty sure we have ruined him on marriage.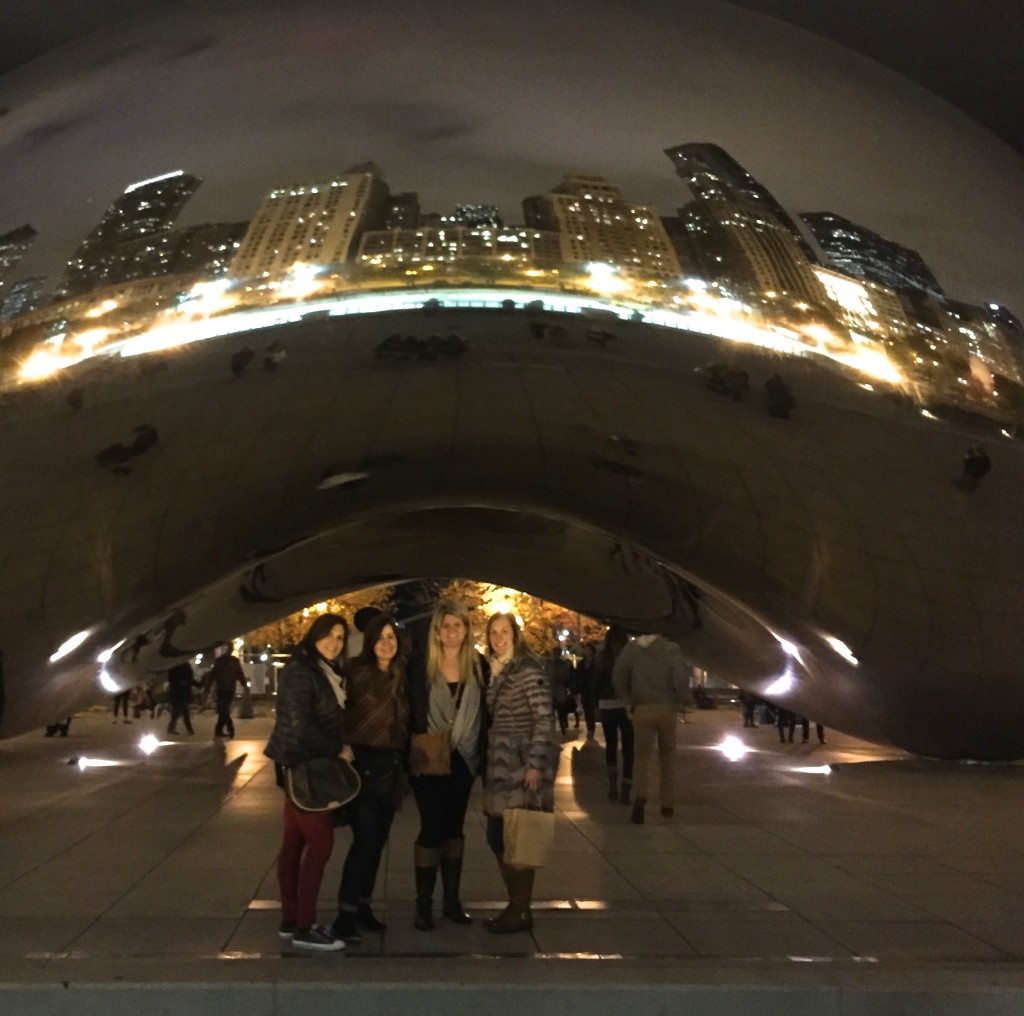 As punishment for the thousands of calories we consumed in Wicker Park, we walked from The Bean to Eataly. It is Chef Mario Batali's "sprawling, modern outpost featuring a range of Italian eateries & food markets". Amazeballs. We wandered for at least an hour. The food looked so good we decided to shop and have an intimate dinner in our room. Here is what we dined on: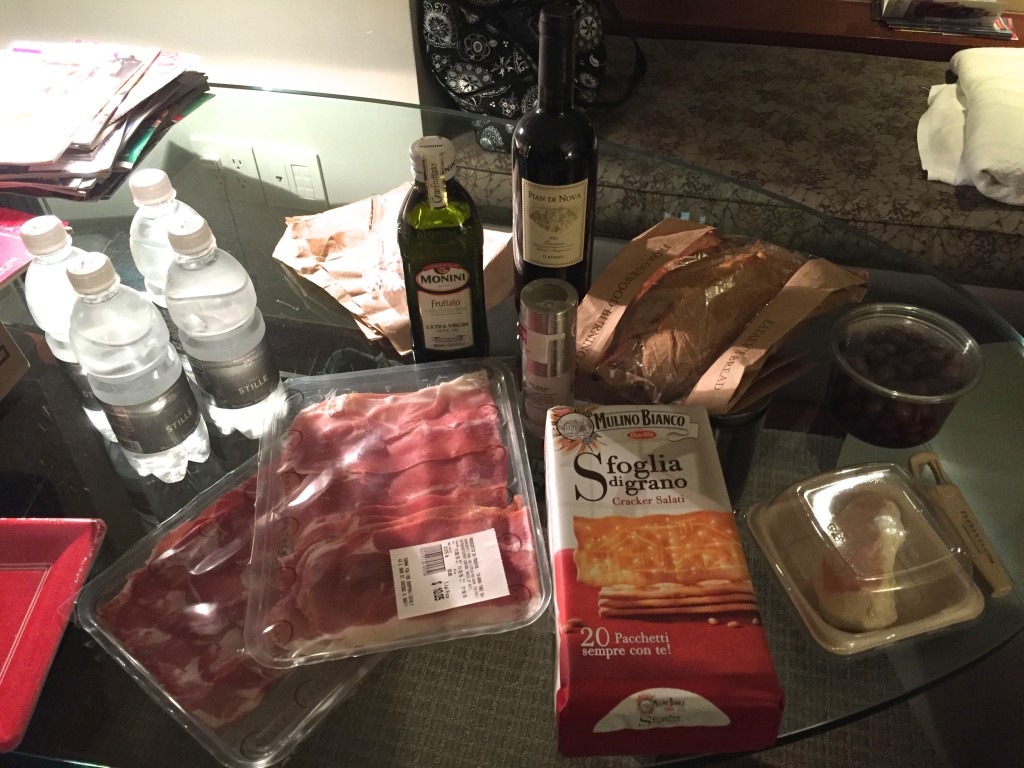 In my opinion it was our best meal. Take a minute to appreciate the $7 bottle of EVOO. I may have gotten in a tiny altercation with very grumpy Eataly server while attempting to 'borrow' some EVOO from the server station. He was hostile. I was cocky. He was left with a plastic to-go container of EVOO he was going to have to pitch. I was forced to shell out $7 for a bottle that I am sure the maid was thrilled to find! Humph.
Pippin's Tavern was calling our name. We bellied up to the bar, became friends with Matt the bartender and settled in for the night. We swore he was skimping on the vodka in our drinks, but perhaps not. We took a few dozen photos while trying to perfect our Kardashian smiles…..you know, teeth slightly apart, tongue pushing on our top teeth and head cocked either down or up. Enjoy….
We greeted Saturday morning with a trip to Bliss Spa. We kind of love this place. Comfy robes. Cucumber water. Top-notch therapists. Steam shower. True. Bliss. No paparazzi in the spa, so just take my word for it. We looked totes adorbs in our robes and slippers and emerged relaxed, oiled, scrubbed and blemish-less. And hungry. Very hungry. We filled our bellies with Chicago style pizza, packed up the leftovers and headed to the Skydeck. Because, how long could the line be? On a Saturday afternoon……..
Apparently hundreds of other people thought the same thing. Three hour wait. Notsomuch. We bailed. We hailed. Jake Melnick's Corner Tap was our dinner choice. We scored a seat at the bar for a fantastic view of the OSU game. Our husbands would be proud….wings and football on a girl's trip! Our pillows were calling our names, so off to bed we went. One of us fell asleep immediately. The other three chatted, giggled, commiserated and solved the world's problems before joining our sister in dreamland.
It was time to say good-bye. This part always sucks. We shared one last meal in terminal A before boarding our flights back to reality. It's crazy how a mere 4,320 minutes with three of the finest ladies I know can restore my soul and inspire me to tackle the world. Thanks friends.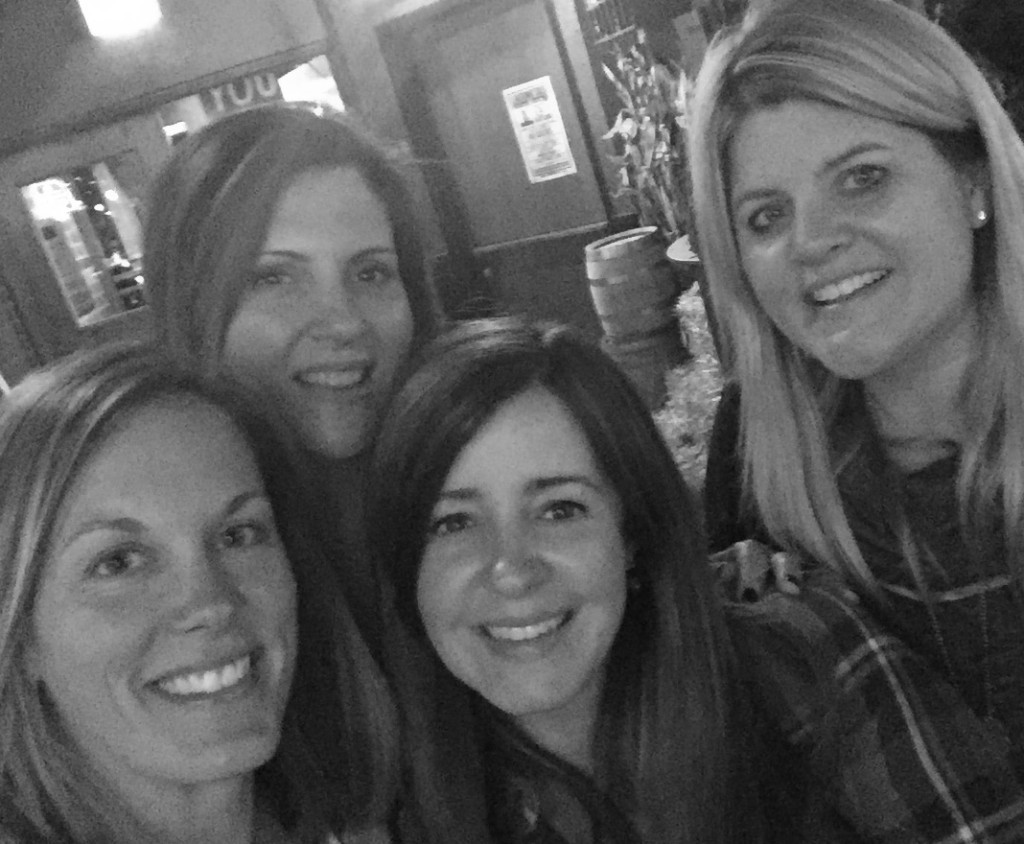 Live Creatively,

Tags: