Team Mathis

LOVES 
Disney.
Not a shocking admission for most of you, but it is true, we are happier when we are getting our Disney on!
Last November Jeremy and I surprised the kids with a Disney Cruise. And, well, we had such a great time we went back 10 months later! Did I mention we love Disney?
We have cruised before….Carnival, Royal Caribbean….nothing compares to Disney. I guess that is why their ships are named the Dream, Wonder, Magic & Fantasy!
We chose the Dream for the second time. We were already going to Disney World over our Princess's birthday, so we gave her the choice of being on land or sea for her actual birthday. Smart girl chose the sea!
I plan early. Really. Early. Yes, I love a spontaneous trip now and then, but with Disney I believe the success and ease of the trip all comes down to the planning. I booked our cruise in April, we sailed on September 25th. Early. Early. Early. Doing this allowed me to space out the payments and make my selections sooner. Now, if Jeremy gave me the OK to cruise again next week I would find a way to make it happen and all would be good, but I do enjoy the sense of calmness that comes over me when I know I have everything lined up months in advance. Go ahead and roll your eyes…it annoys even me at times! Become a member of the Castaway Club and book your Disney Cruise here.
So, booked in April. Set to sail in September.
Since we are Silver members of the Castaway Club, these fun gifts were waiting for us in our stateroom:
After enjoying a one-of-a-kind buffet for lunch, we changed into our swimwear and hit the pool.
The Sail Away Party was supposed to be on the deck by the pool, but by 4:30 it was drizzling and Minnie does not look good with wet hair, so it was moved inside to the Lobby Atrium. It happened to us last year too, so we were pros on where to stand!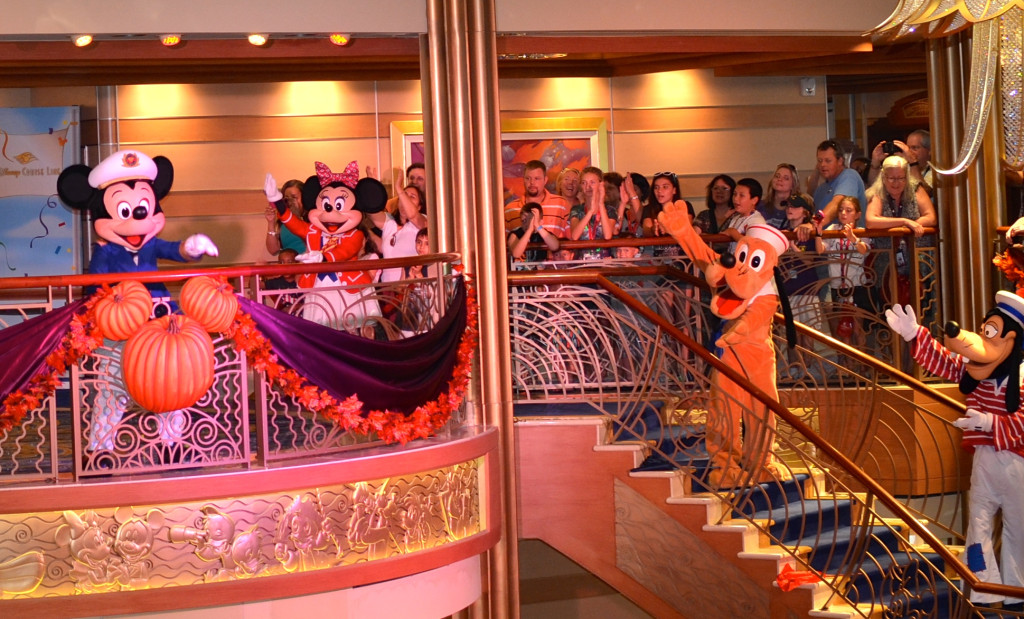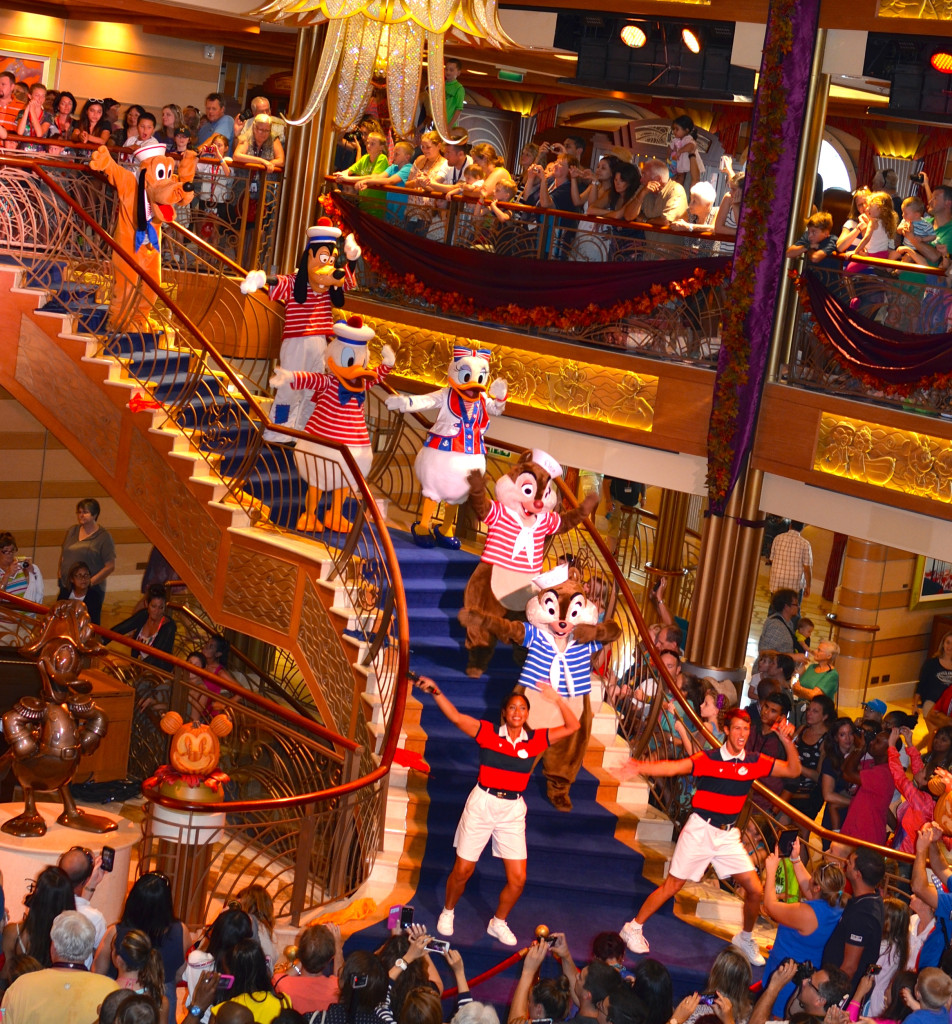 We watched from our secret location and then snuck out to high-five a few friends!
The actual 'sailing away' is pretty cool!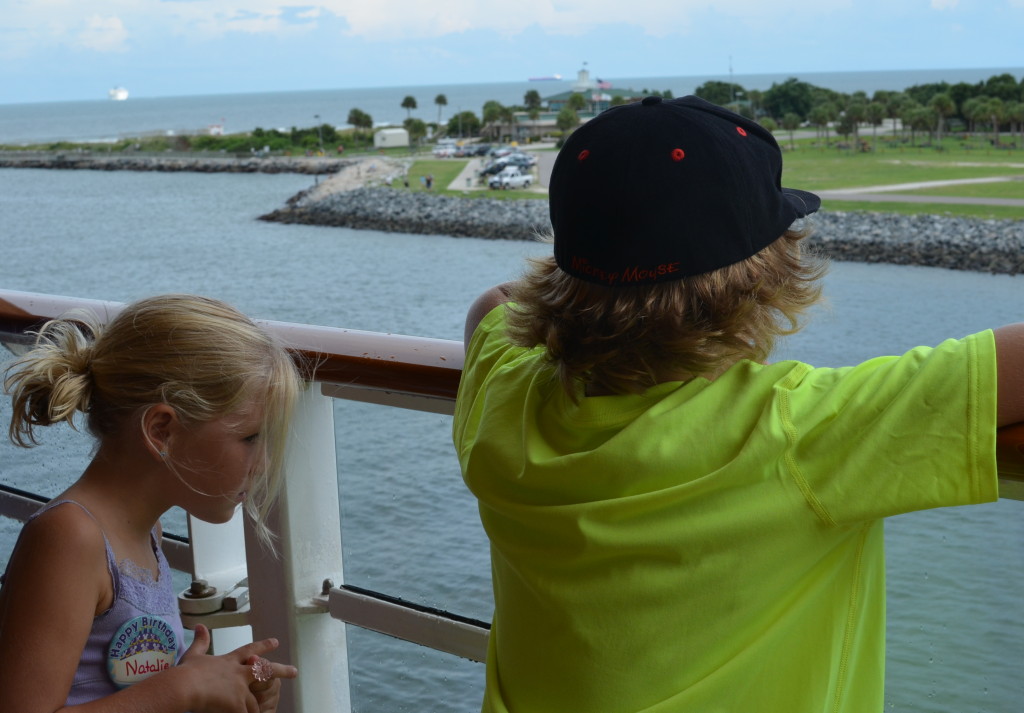 With about an hour before dinner we explored the ship a bit…
Our first dinner was in the Royal Palace.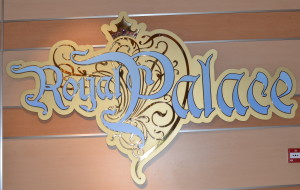 This is Cinderella's restaurant. The servers are dressed like Prince Charming and no detail is spared. The napkins are folded like Charming's jacket, the bread basket is Cindy's carriage and the menu is fit for royalty.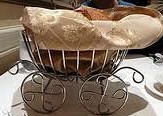 But it's Disney, so fun is still encouraged:
There are hidden Mickey's EVERYWHERE in Disney. The kids, and to be honest, us adults love to spot them first and point them out to everyone else.
Check out this one: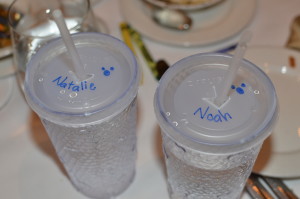 And this one:
After dinner we headed back to our room for a quick minute and the birthday girl was quite surprised. In true Disney style (and planning on Mama's part), this greeted us…
While my kids don't spend a whole lot of time in the Oceaneer's Club (Kid's Club), it is pretty awesome. There is a Monster's Inc lab, Andy's Room with all of his toys, a sweet dance floor with a giant movie screen, Pixie Hollow for crafts and dress-up…last year Natalie got to color with Tinkerbell herself! You will not get any parent guilt for dropping off the kids here!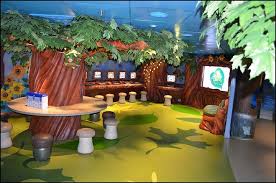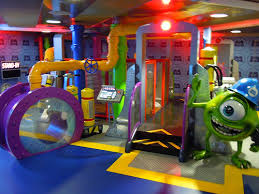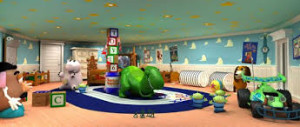 DAY TWO:
Happy 7th Birthday Natalie!
The birthday princess awoke to a roomful of decorations…apparently the Birthday Fairy found us in the Caribbean! And she even had a few presents to open.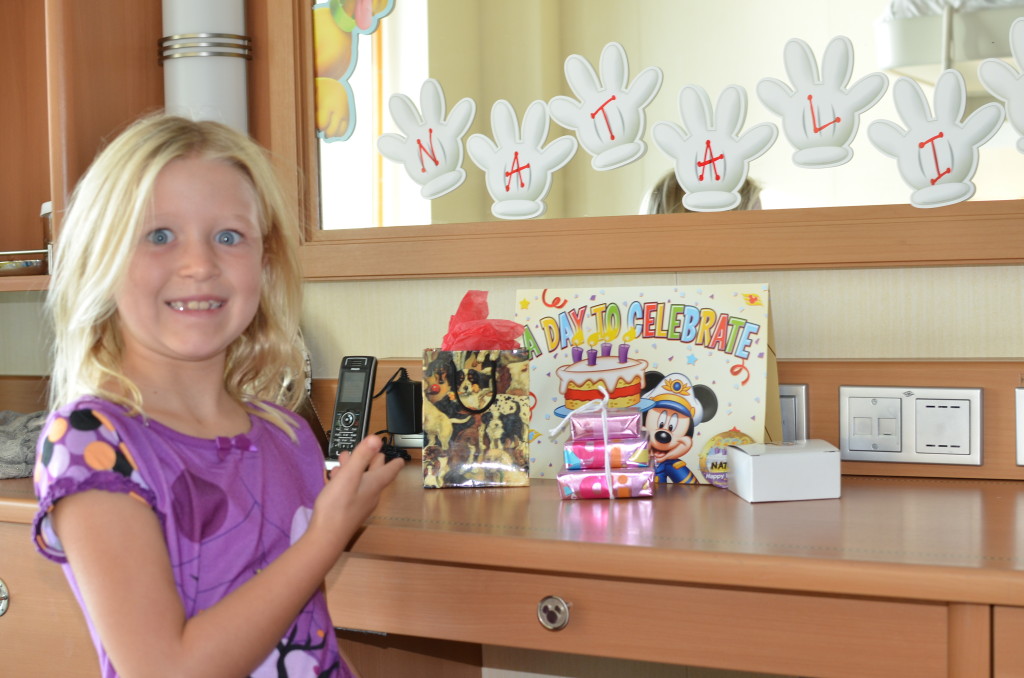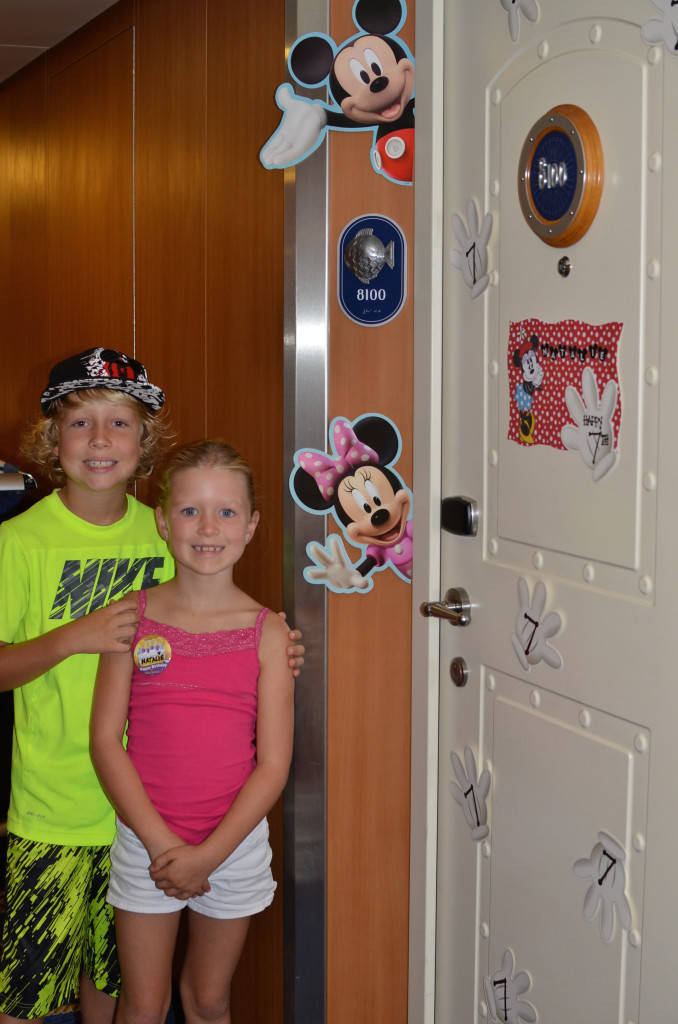 We stopped to visit with Princess Minnie on our way to breakfast: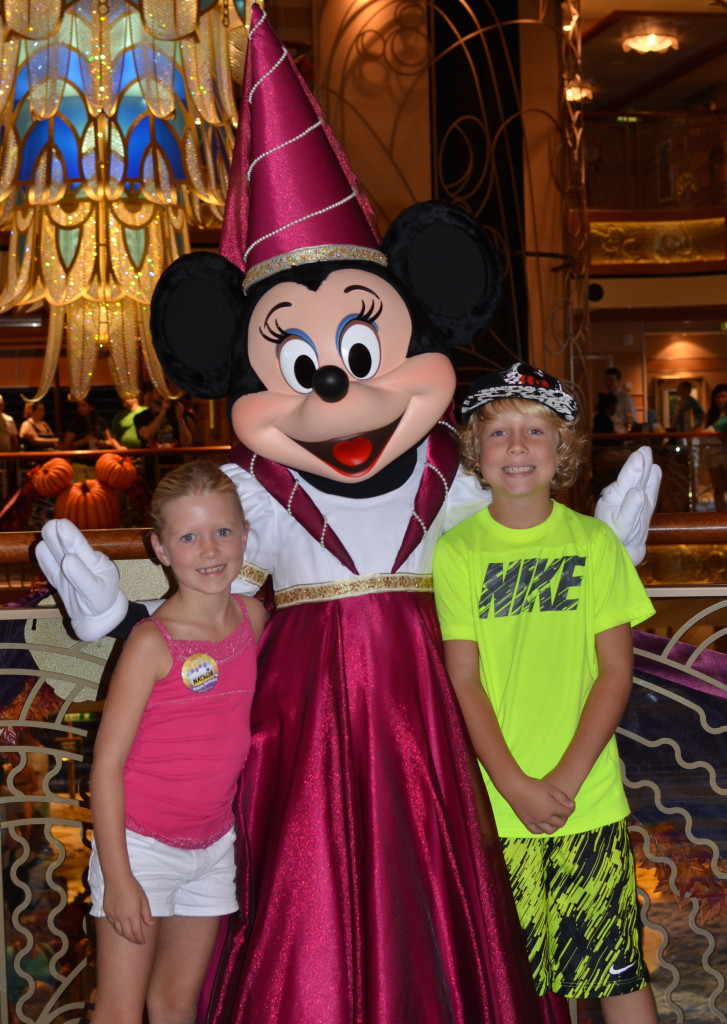 The night before,  we wrote our names on pumpkin seeds and 'planted' them under the tree. Look what happened while we slept…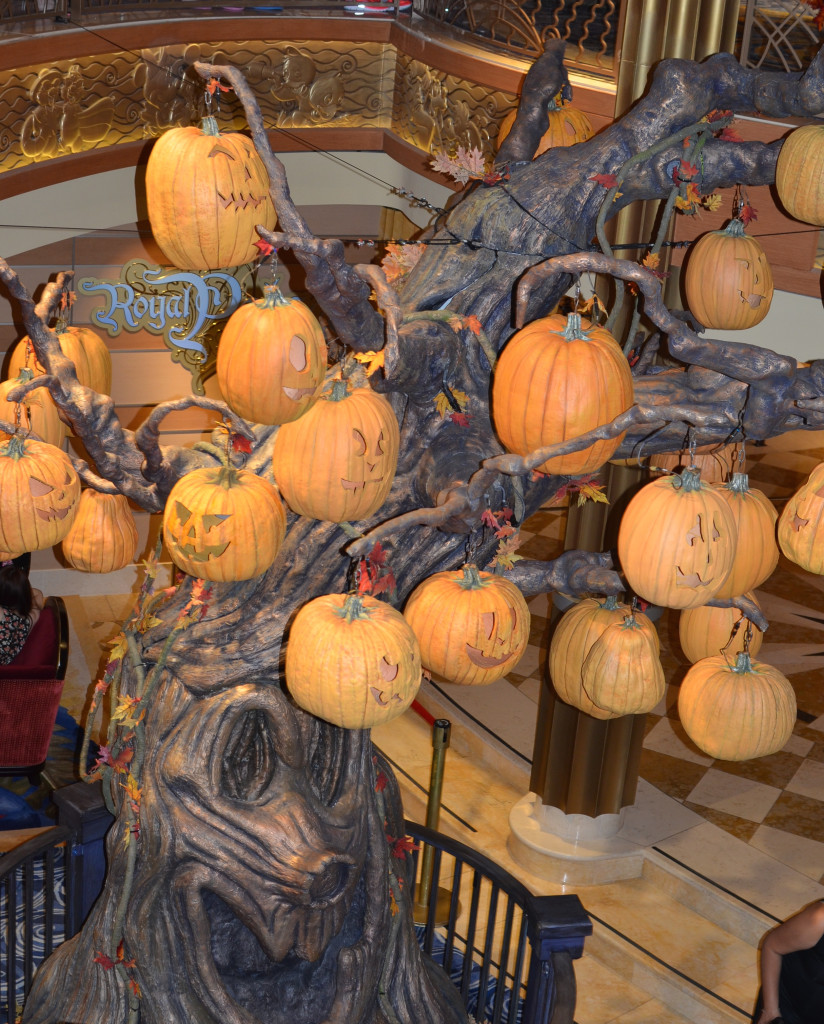 We opted to stay on the boat while docked in Nassau. We got off last year and spent the day at Atlantis. We had a good time, but the early morning disembark time and shuttle commute turned us off. It ended up being a great decision, we had a magical day on board!
Braids and lunch pool-side!
The Aqua Duck is a favorite of our's. It's a water slide that goes out over the ocean! LOOK!
Once we were full of sunshine, Disney  movies on the big screen, cruising on the Aqua Duck and eating at least three ice cream cones, we got changed for dinner & met up with a few pals…
Next up was dancing with some Disney friends and filling our trick-or treat bags to the rim at Mickey's Mouse-querade Party!
Our dinner this evening was at Animator's Palate.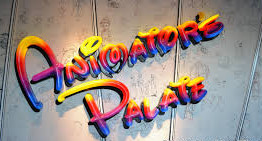 This is our favorite restaurant on board. It is F-U-N!
Natalie was hoping Crush would sing to her and he did!
Mama and Daddy needed a little Cruising Beverage after dinner, so we took the kids to the Bon Voyage lounge on Deck 3. Before you get upset, know that this is a family-friendly lounge. I will admit that it was a little odd to be bellied-up to the bar with my kids, but they had fun. No doubt Natalie will ask for a Disney Shirley Temple everywhere she goes!
DAY  THREE:
This day is true bliss. The ship docks at Disney's private island, Castaway Cay.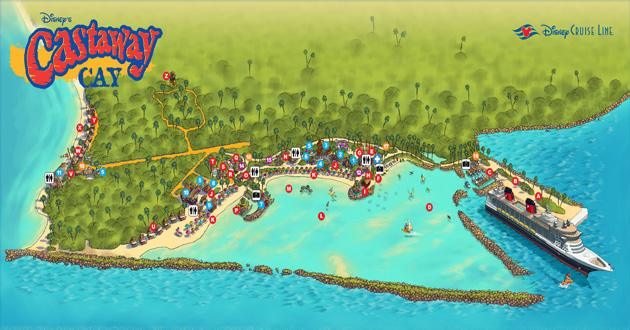 The All Ashore for Castaway Cay is 8:30am and we were one of the families ready to explore the island as soon as we could. Leaving the ship early means a shorter line and a better beach location! We stopped to say hello to Olaf and Donald and then found the perfect place to call home for the day on the Family Beach.
We swam, floated on inner tubes, snorkeled, enjoyed the floating playground, jet-skied in the open ocean, exercised our legs on a paddle boat, filled our tummies at Cookie's BBQ and just relaxed a bit. Some day we plan to take advantage of the stingray adventure, massages, sports area, glass bottom boat rides, parasailing…we need 2 days here!
We were too busy this year to take the plunge on the awesome waterside, Pelican Plunge……. but check it out. The kids loved it last year!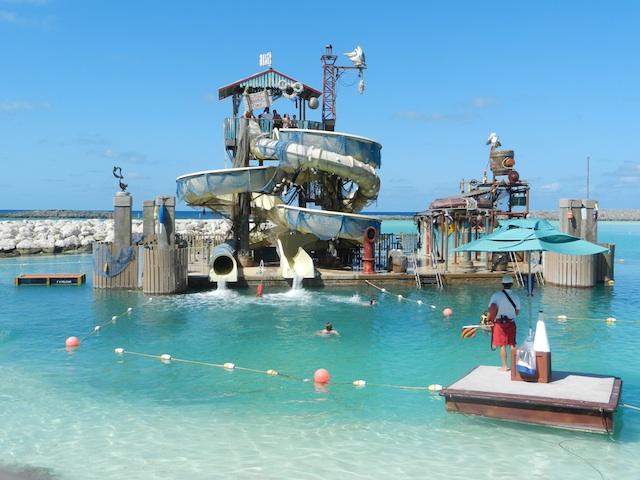 The day goes so quickly while on this island. On the short walk to the shuttle pick up, we always stop by Mount Rustmore and say hello to a few old friends: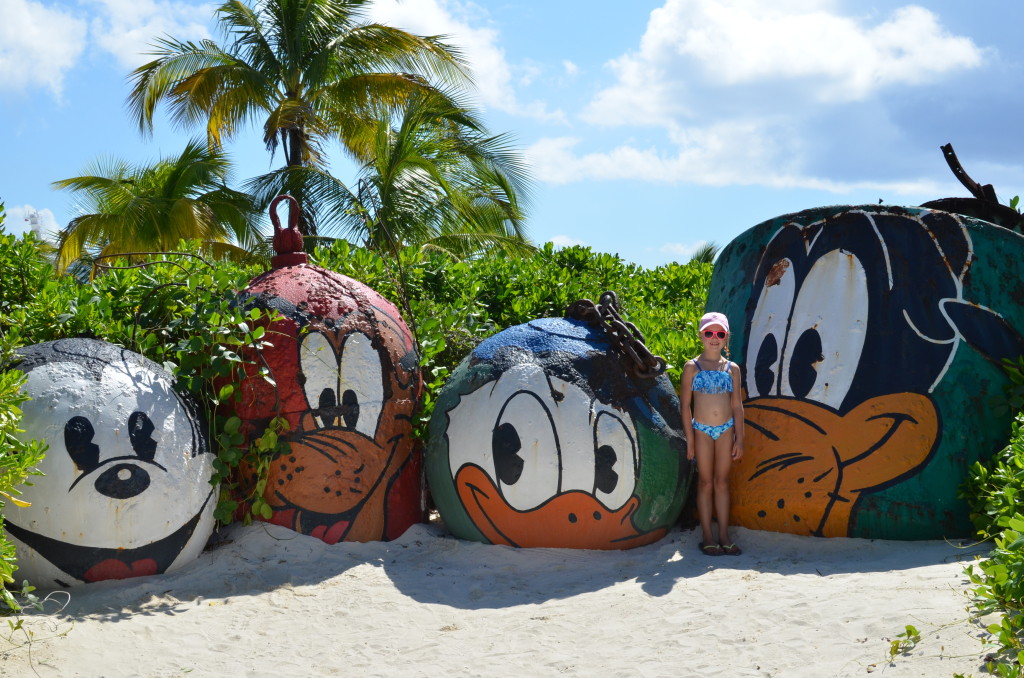 Castaway Cay has it's own Post Office. The kids buy a post-card at the She Sells Sea Shells Shop, compose a silly note to themselves and drop it in the mailbox. This post office is on island time, so we arrive home long before their cards! A fun souvenir!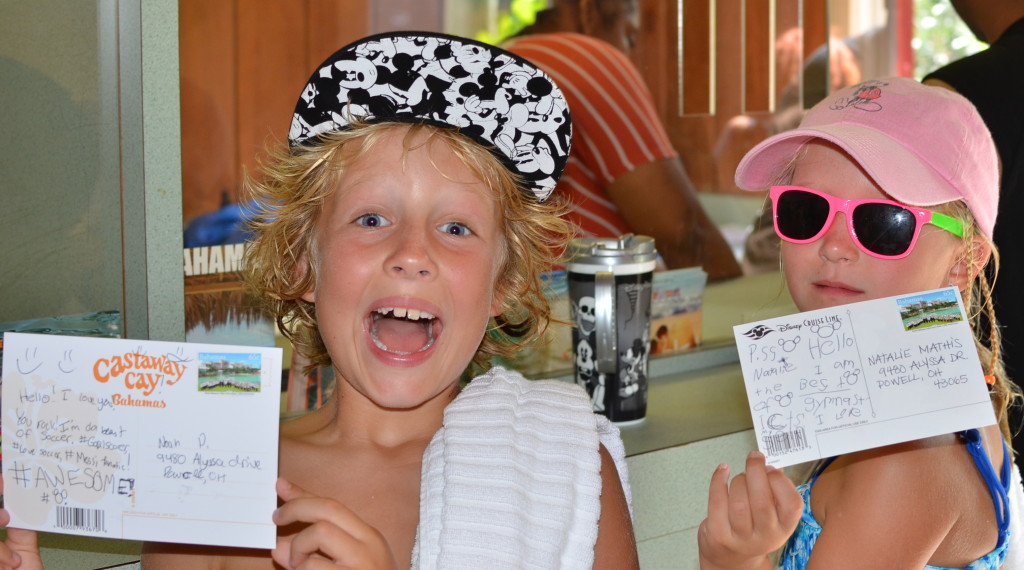 Our view of Castaway Cay from our stateroom: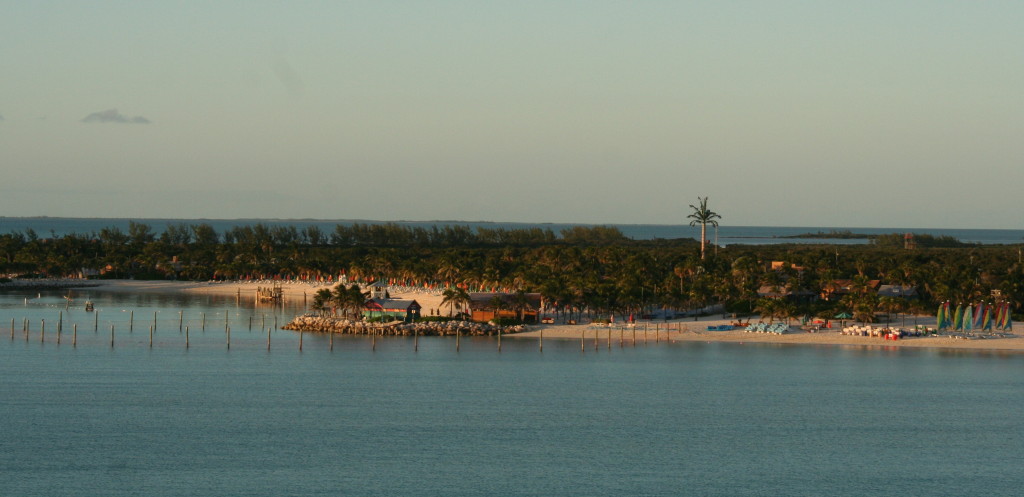 When choosing your stateroom, it really is worth the splurge for a verandah…
Our last dinner was spent in the Enchanted Garden.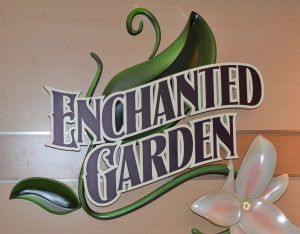 This place truly is enchanted. The large wall mural changes color as the day unfolds. It goes from a bright blue during the daytime to a beautiful red for the setting sun and finally to a nighttime sky with twinkling stars. Ma-gi-cal!
Even if you don't want ketchup with your fries, ask for it. Your server will create a hidden Mickey with the ketchup right in front of your eyes! May have to step up my ketchup presentation!
The kids voted to skip the show after dinner on our last night. I would not normally recommend missing the shows, they are AMAZING. But, we had seen them all last year, so we felt ok about ditching it to ride the Aqua Duck at night! The pool area was deserted and the kids rode the slide over and over again. Jeremy and I sat in some comfy chairs and watched The Frog Princess on the big screen. A perfect ending to another magical adventure!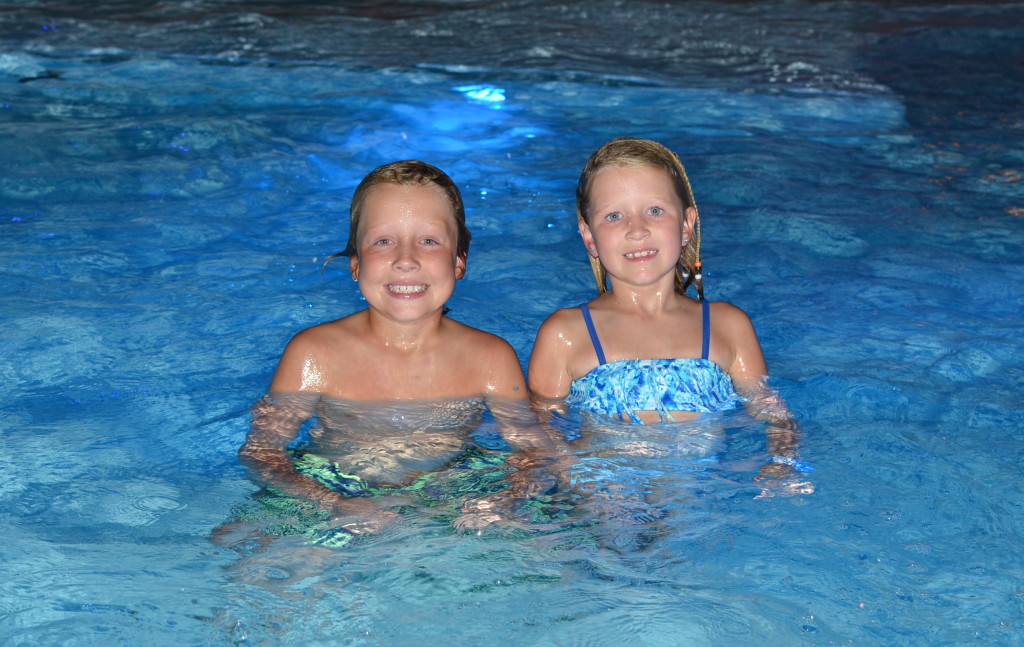 The next morning we sadly left our stateroom, ate a few more Mickey waffles for breakfast, disembarked the ship, boarded the bus and headed to our next Disney destination. We have agreed that 3 nights is not enough. Next cruise will be longer….for sure!
As Cinderella says,  "A dream is a wish your heart makes." and  the Disney Dream has once again made our hearts happy!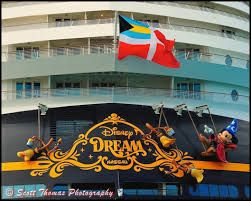 Live Creatively,

Tags: