Brown paper packages tied up in string, these are a few of my favorite things…..
Thank your lucky stars that there is no sound byte attached to the lyrics above because I have been told by more than one of my family members that I should only sing in the car, preferably when I am alone! Yes, I still find it in my heart to love these people and clean up after them!
OK, so back in June, one of my besties, Michelle pitched me an idea for a party.
A Favorite Things Party. I was hooked from the get-go! Here's the idea…..
Gather 11 fun friends.
Each friend brings 10 gifts. These gifts are her favorite thing(s)….something she cannot live without. Something she uses every day. Something she is excited to share. The 10 gifts need to be the same item(s). So, you choose your favorite thing(s) and buy 10 of them.
We chose an amount of $20 per gift, so $200 total per guest.
Wrap them up real pretty (or not….and have your guest close their eyes while you pass them out)! When it is your turn, pass out your gifts and as the guests open them explain your item(s).
Here is what I chose and why: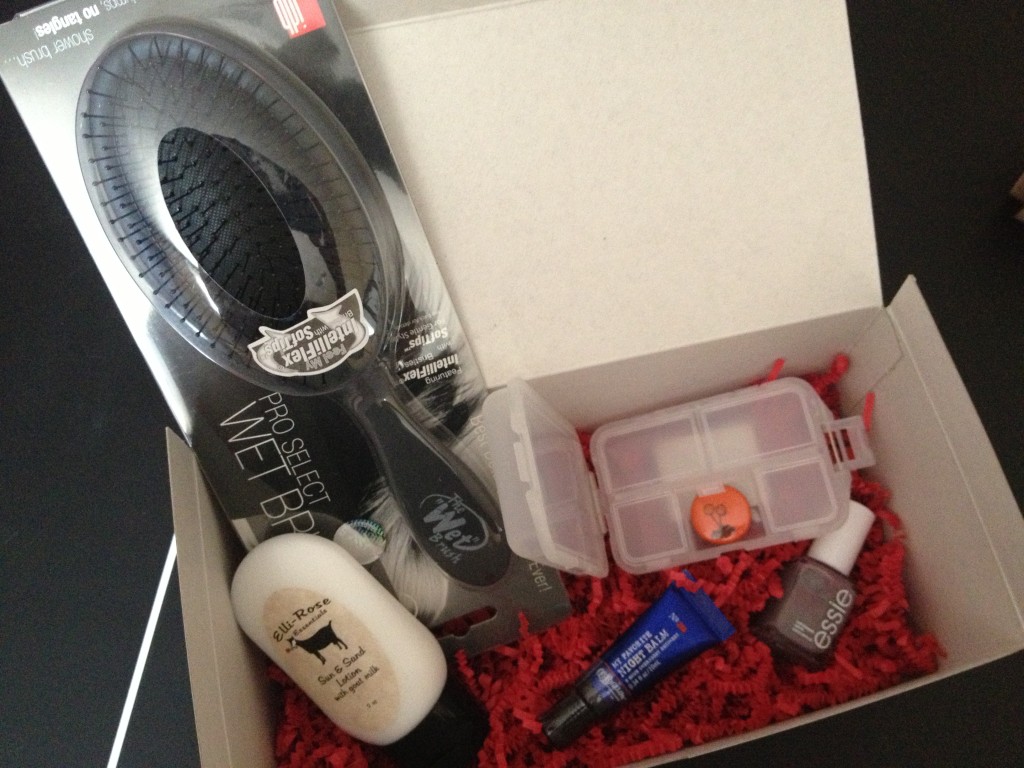 The Wet Brush: Love. It. I can use pretty much any brush. I have thick hair, so I have broken a few brushes in my day, but never really gave much thought to my grocery store brushes. Then God blessed me with a little girl who has very fine hair that seems to attract rats while she sleeps. And of course she wants Rapunzel hair, so we have tried brush after brush after brush. The Wet Brush has eliminated the tears from our morning routine! YAY! Natalie has two and Mama has one! Check it out here.
Essie Nail Polish in Chinchilly: My sweet friend, Barb introduced me to this polish years ago. She was rockin' it one night and I loved it. It is the coolest gray color, I get loads of compliments when I wear it and Essie has some magical formula that makes the polish stick to your nails for longer than 2 days! I'm pretty sure I don't want to read the ingredient list! You will not be disappointed. Check it out here.
Bath & Body Works CO Bigelow My Favorite Night Balm: Another sweet friend, Amanda changed my life when she let me borrow her lip balm a few years ago. I love girlfriends….who else would let you borrow their lip balm and not think anything of it?! This stuff is amazing. It really stays on all night and I can still feel it in the morning. I have tried so many chapsticks, balms, ointments, etc., because my lips dry out so much at night. This works. Once while at B&BW I panicked and bought all 12 they had on the shelf because I can't imagine living without this stuff. And I may or may not have gotten my kids addicted to it as well 😉 Check it out here.
The Container Store Travel Pill Case: My name is Mandy and I am addicted to The Container Store. There, I said it. I can wander this store for hours and am always inspired to organize something while I am there. I came across this little beauty in the travel section and immediately scooped it up. My mom always has a stocked pill case in her purse. While I may have teased her a few times, she has cured many a headache, upset tummy and sore throat with her traveling pharmacy! Now I am just like my mommy! It has three sizes of compartments, is see-through and opens and closes very easily. Check it out here. FYI, I also bought the gift boxes at The Container Store!
Because I love old stuff and crafting, I made a magnet from a vintage-style pin. I dismantled the pin from the back and hot-glued a magnet in it's place. Each of the 10 were different. Just a little something unique from Mama Mathis!
Ellie Rose Sun & Sand Lotion: This is an Idaho favorite! I found this on one of my trips to visit my folks. They live in Sandpoint, which is about 50 miles from Canada. This lotion is made from goats milk by a stay-at-home mom. It is perfect for sensitive skin. The 'sun & sand' scent is my favorite, it smells just like Coppertone!  Check it out here.
Each of us had a ball handing out our gifts. Some of the items given included:
Cabernet. Laura Mercier Primer. Sugarboo Lunchbox Notes. Joico Dry Shampoo. Olive Oil. The Candle Lab Pumpkin Candle. Sephora Sample Pack. Rodan+Fields Lotion. Hot Tea. Sour Jellybeans. Urban Decay Eye Pencil. Orbit Sweet Mint Gum. Chocolate. Iced Cookie (which was consumed immediately). Moroccan Oil. Heel Genius Foot Cream. Handmade Ponytail Ties. Zipper Pouch….look at mine: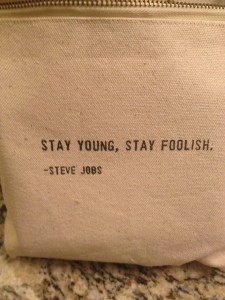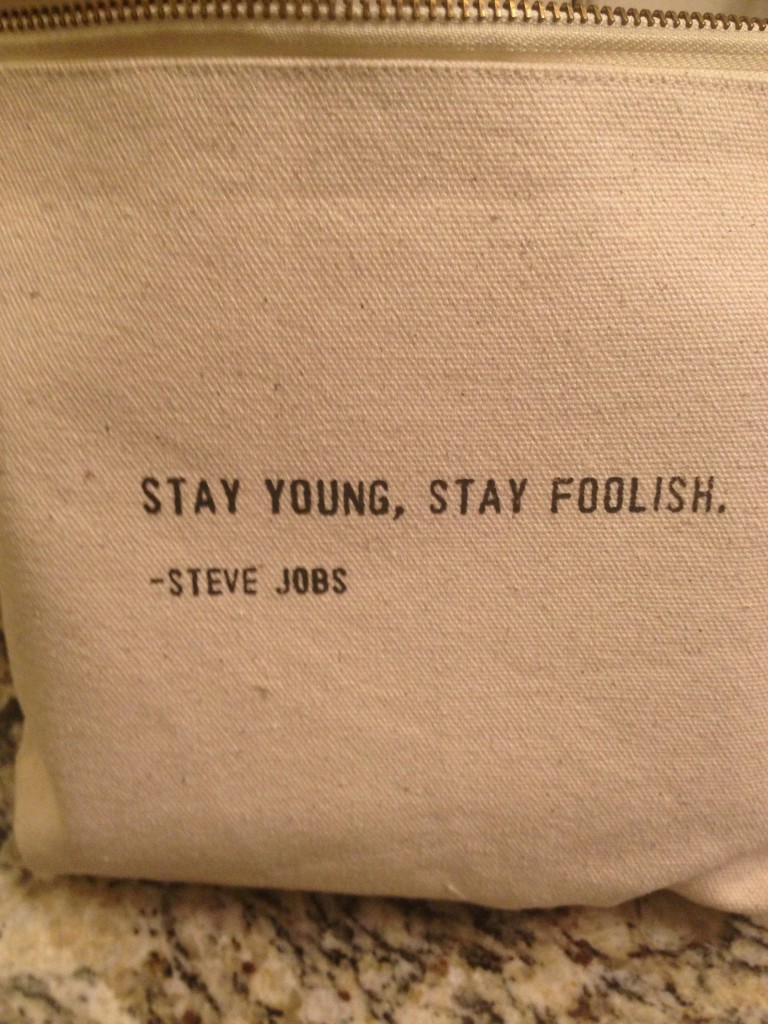 Here are a few of the pretty packages!
Let me tell you how so amazingly, off the wall fun this was! I had flashbacks of Christmas mornings as a kid! Here are the gals who participated…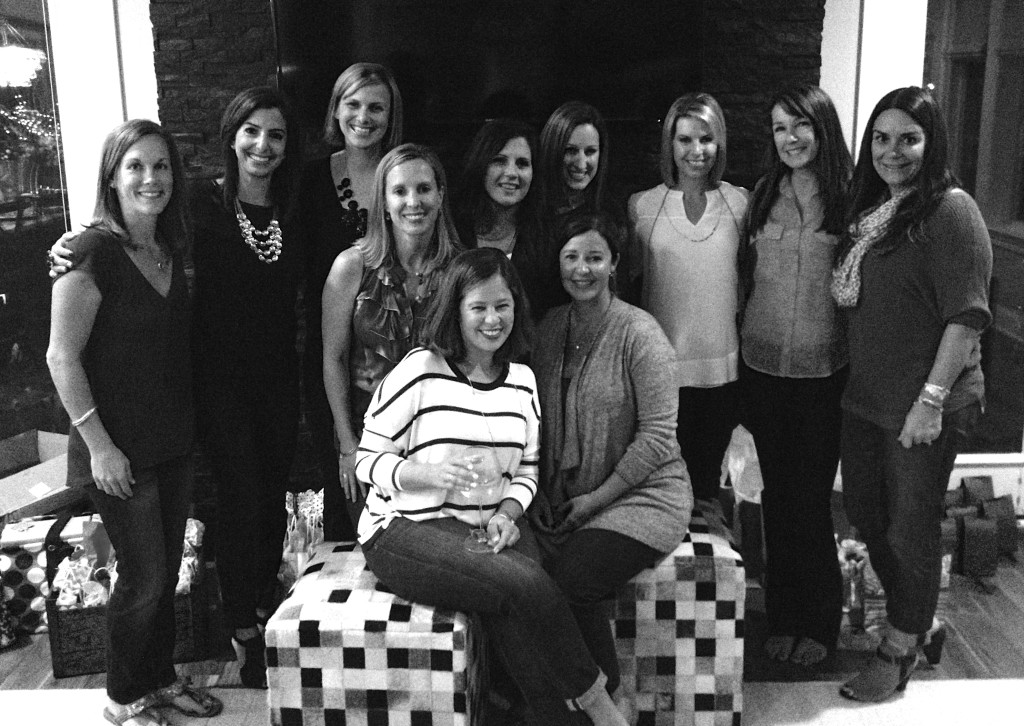 It was a great evening spent with fun girls sharing our favorite things. I am already looking forward to doing again!
This party can be adapted in so many ways. The cost of the favorites can be set to any dollar amount or the favorites can be home-made or recycled. Let your imagination run wild. Who doesn't like to receive presents?! I would love to hear your ideas on how you would change this party and what are some of your favorite things?
Live Creatively,

Tags: