Since the stores are busting at the seams with Christmas decorations, I thought I needed to hurry up and post my Halloween Decor blog! I love Christmas, but it feels like it comes earlier and earlier each year.
With Natalie's birthday being at the end of September, I wait until October 1st to drench my house in orange and black. Skeletons, witches, pumpkins, rats….we have it all. My mom always decorated for Halloween, so it seemed natural. The kids get into it and it's fun to switch things up a bit. Over the years we have accumulated several bins worth of ghoulish decorations. And yes, my bins for Halloween are orange, black and purple, so they are easily spotted in the garage. My bin system will be covered in a later blog, promise!
Here is a look at our Bootiful house: (I took the pictures at night for a spookier effect!)
Some how I missed getting a picture of the giant spiders I hang near the garage and they are already packed away, because it is NOVEMBER! Next year I promised Noah that we would have skeletons in the yard, ghosts in the trees and a fog machine. Watch out neighbors, my boy has big plans!
The inside is what I love most…..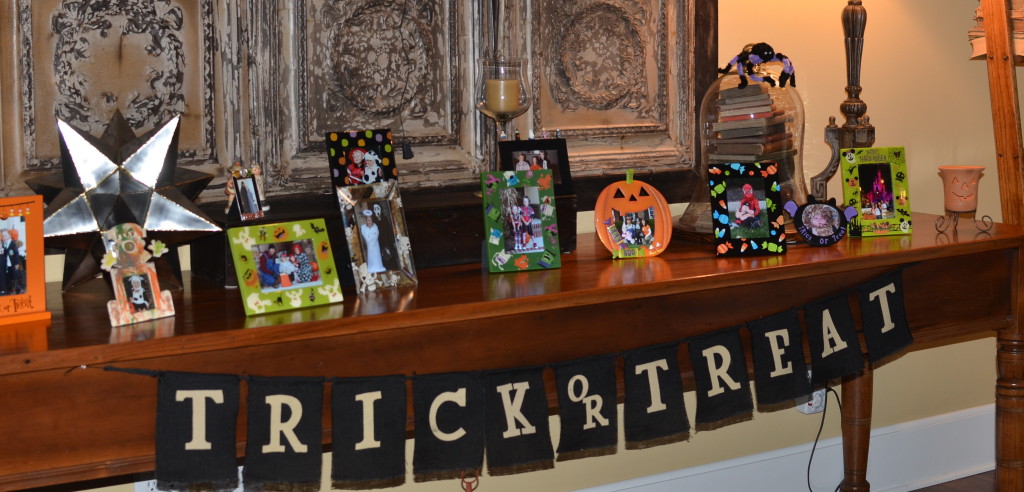 Every year I frame a picture of the kids dressed up. It's fun finding the perfect frame and we all love looking back in time. I cannot believe we have 10 years worth of pictures.
The dining room ends up looking a little fancier than the rest of the house:
The kitchen:
Spooky table decorations, rats keeping us company while we eat and a furry 8-legged pal hangs from above. Boo!
Every year I switch out the plates and cups for the kids. I love that they still get excited about using the 'vampire blood' glass or the plate with the bats. Makes eating your veggies easier! Pottery Barn Kids has some cups on sale right now. Check here.
We have several 'pose-able' Halloween peeps hanging around the house. When the kids were little, they loved making them dance or scratch their head. Let's just say that as they get older I sometimes have to PG the positions they choose. My babies are growing up!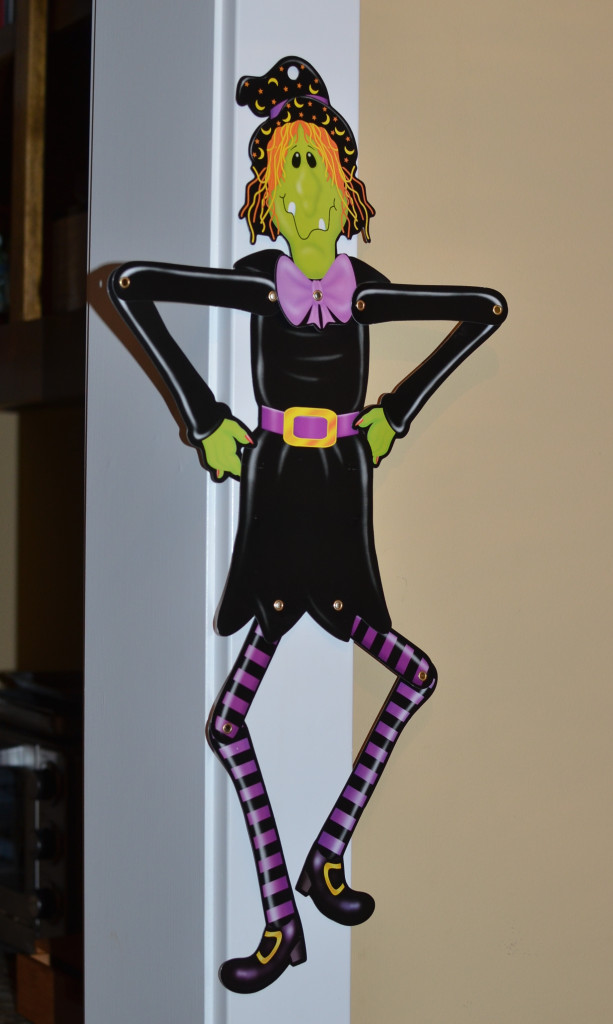 This Halloween 'advent' calendar is the highlight of October. If I am on the ball, it is hung up and stuffed by October 1st. Most years, it appears sometime the first week of the month and gets stuffed along the way. As you can see, the pockets are small, very small. So, the treats are not big. Many days it is a small candy or quarter. Sometimes a dollar folded up, a pencil (not hidden in the pocket, but they still have to wait until THAT day to get it) and several pockets are filled with slips of paper that lead them to a wrapped gift (small), a coupon for lunch of their choice at school, or a later bedtime. Easy stuff that they think is awesome! I bought it at Pottery Barn years ago and during their post-Halloween sale! Sadly I do not think they make it anymore, but several are floating around Ebay.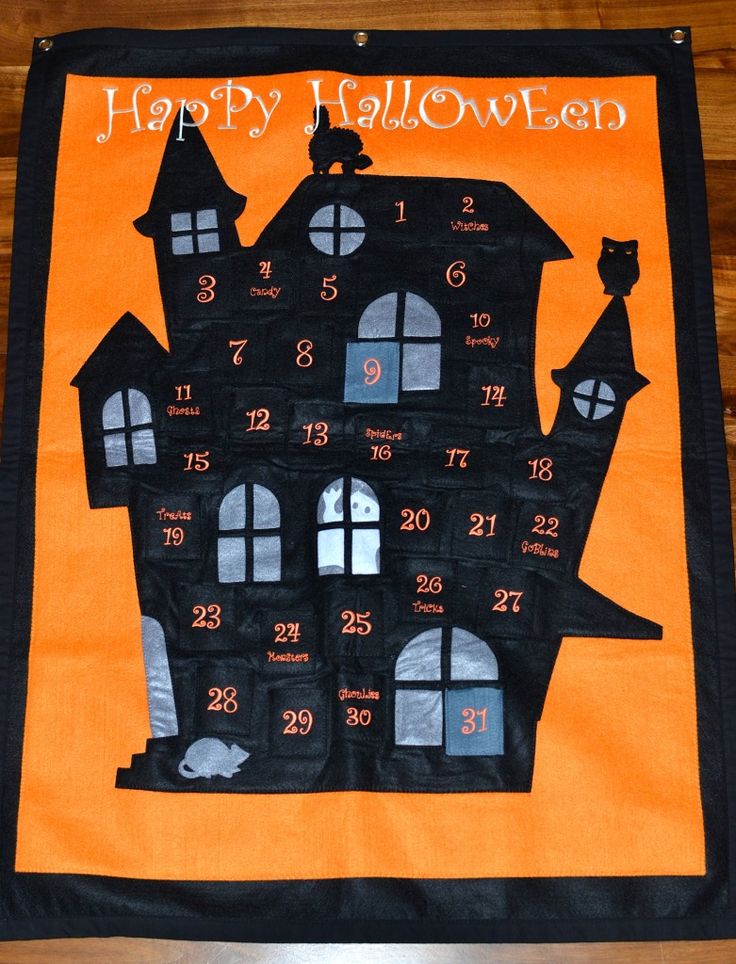 My decorations don't match, they may seem a little gaudy or cheap, but pretty soon my kids won't care if they eat off of a witch plate or if their mosaic owl artwork is hung up. At that point, after I have shed a few tears and most likely tried to guilt them into liking that stuff again, I will leave the bins in the garage and decorate with glass pumpkins. For now I love my 'Halloween On Crack' decorations and pray that my glass pumpkin days are far, far away!
A boo to you and you and you and you!
Live Creatively,

Tags: