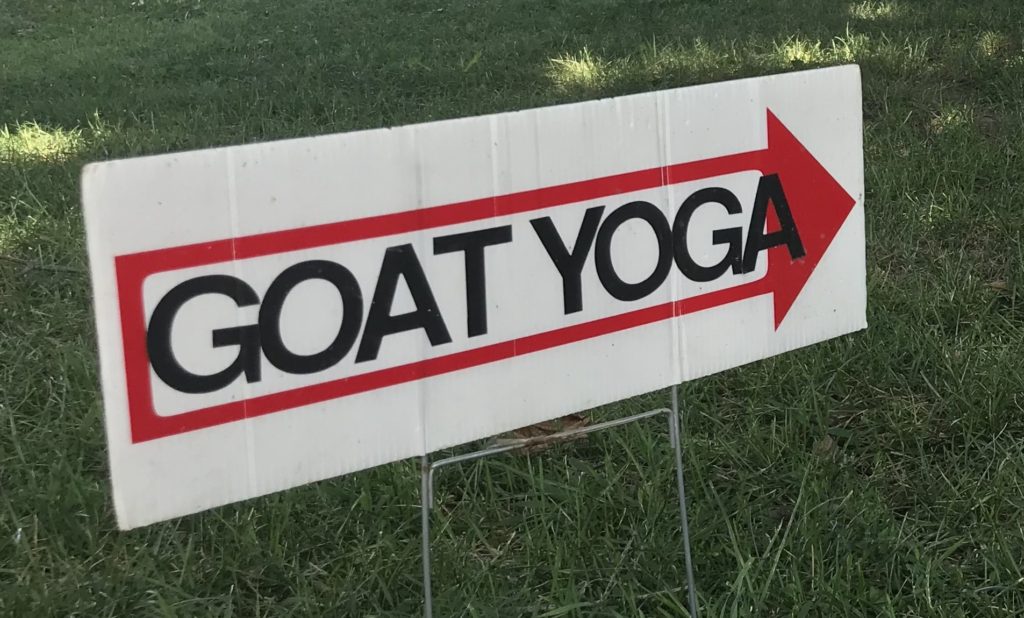 Goats are super cool these days. They're not on the level of alpacas and sloths, but people love goats. I'm not sure they were considered cool when my Daddy brought three home in the late 70's, but for me, it was love at first sight. We lived in the country. No sidewalks. No neighbors. Just lots of grass and trees and bugs and chores. I had been a city kid my whole life. All five & a half years of it. I played on concrete & road double on my friend's bike, barefoot of course. I was hardcore.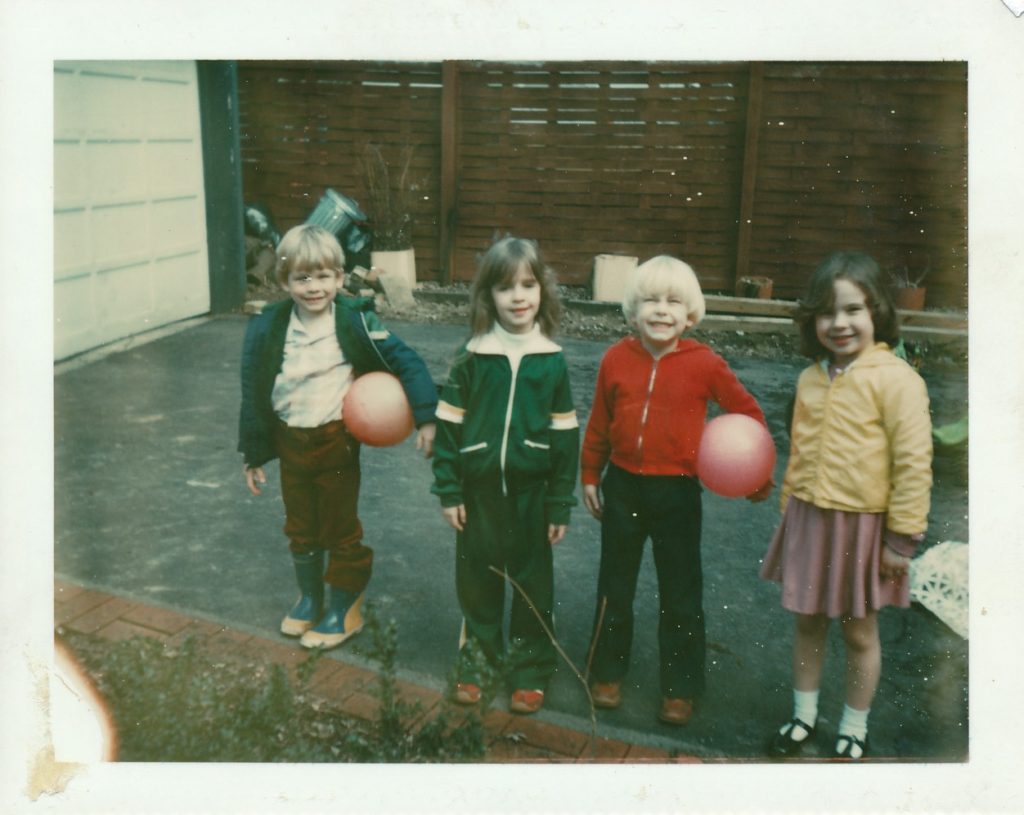 Needless to say my brother and I were not too keen on leaving the city. My folks bribed us to love our new country home by bringing home 'pets'. Flopsy, Mopsy & Bill were my reasons for finally leaving the porch and venturing to the back field. I loved Mopsy so much I spent hours thinking of ways to sneak her in my room.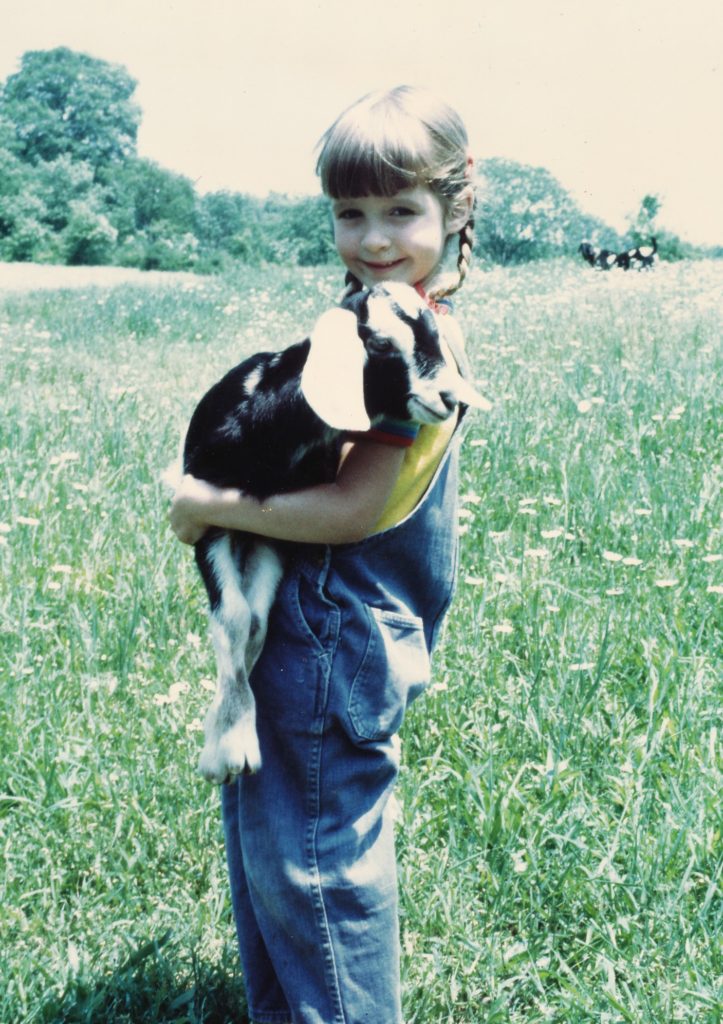 Years later Bill & Flopsy fell in love and added to our goat family. We welcomed Heidi and twins, Andy & Sandy. Lord forgive me for those basic of all basic goat names. I bet people name their goats Paisley & Atticus now. Sadly all photos of my twin goats are packed away in my folks garage. Instead I will share this priceless one with you: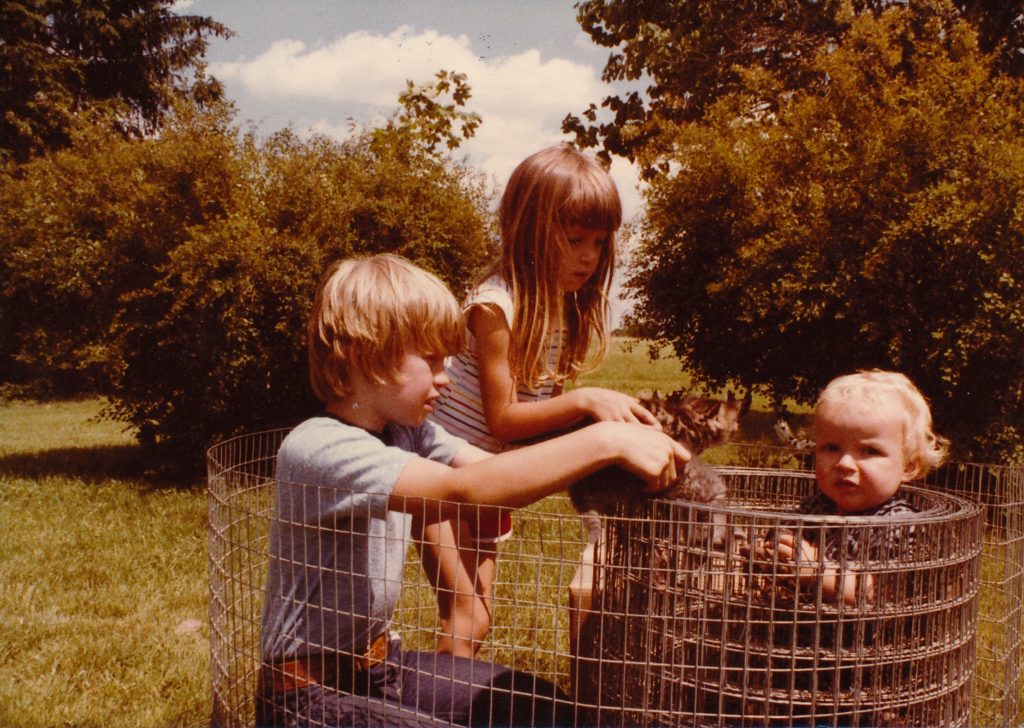 Soon after becoming Papa Goat, Bill got a little too head strong (literally) and put my Daddy on his ass. Bye-Bye Bill. All the ladies found new homes a few years later. My goat rearing days had come to an end. It was probably best, I had Middle School to contend with.
Sunshine has had a little goat obsession for several years. For awhile she was begging for a pet goat so often that I actually checked our HOA bylaws about getting one! It was a firm no. Instead we just snuggle on them whenever we can.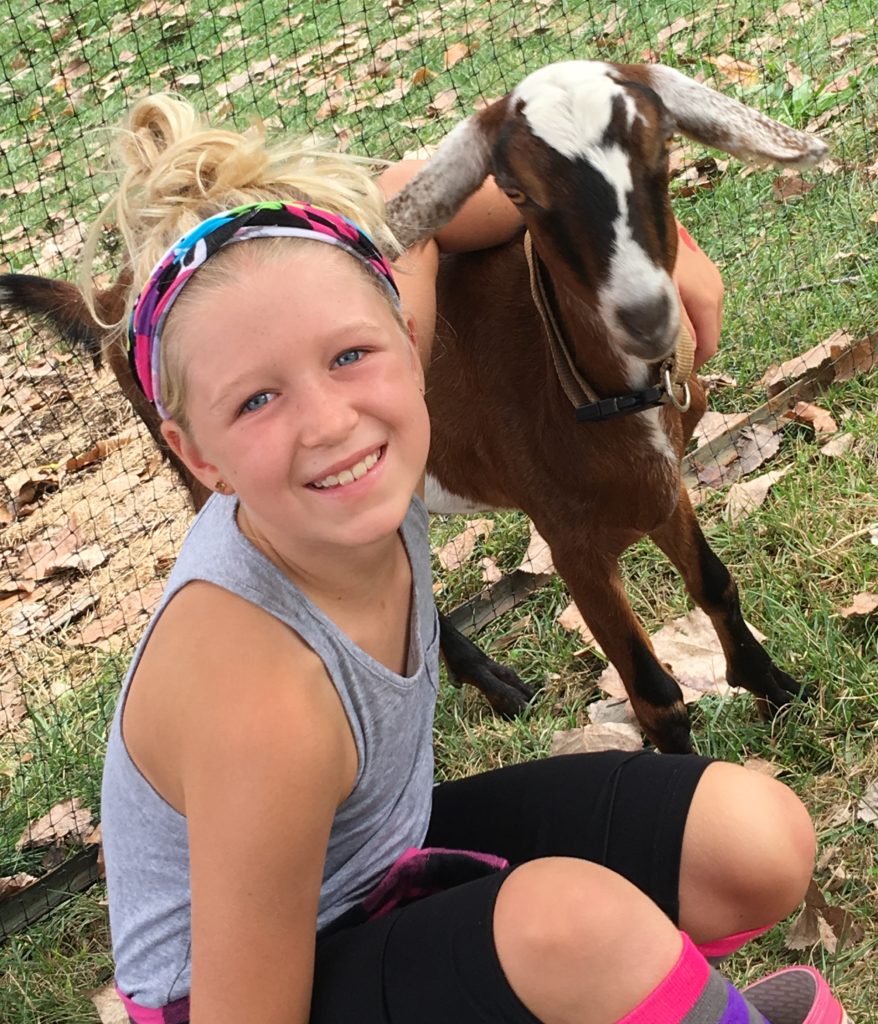 And then she heard about GOAT YOGA. Leave it to a hippy in Oregon to start this insane trend. Hippies come up with all the cool shit. Yoga with GOATS. Read all about Lainey Morse & how she invented Goat Yoga.
FYI, a few of Lainey's goats are named Romeo, Ansel, Dodger & Quincy. Lainey is a much better goat-namer than I was. Oof.
Lucky for Sunshine, the Goat Yoga trend has made it to central Ohio. Katherine Harrison owns Harrison Farm in Groveport and Katherine has a yoga friend, Dana who isn't afraid of goats. Win. Win.
Last Sunday we packed up our yoga mats, water bottles, sunscreen & bug spray and headed to the farm. We were greeted by a couple ducks, several chickens & a few roosters. They liked to look you straight in the eye.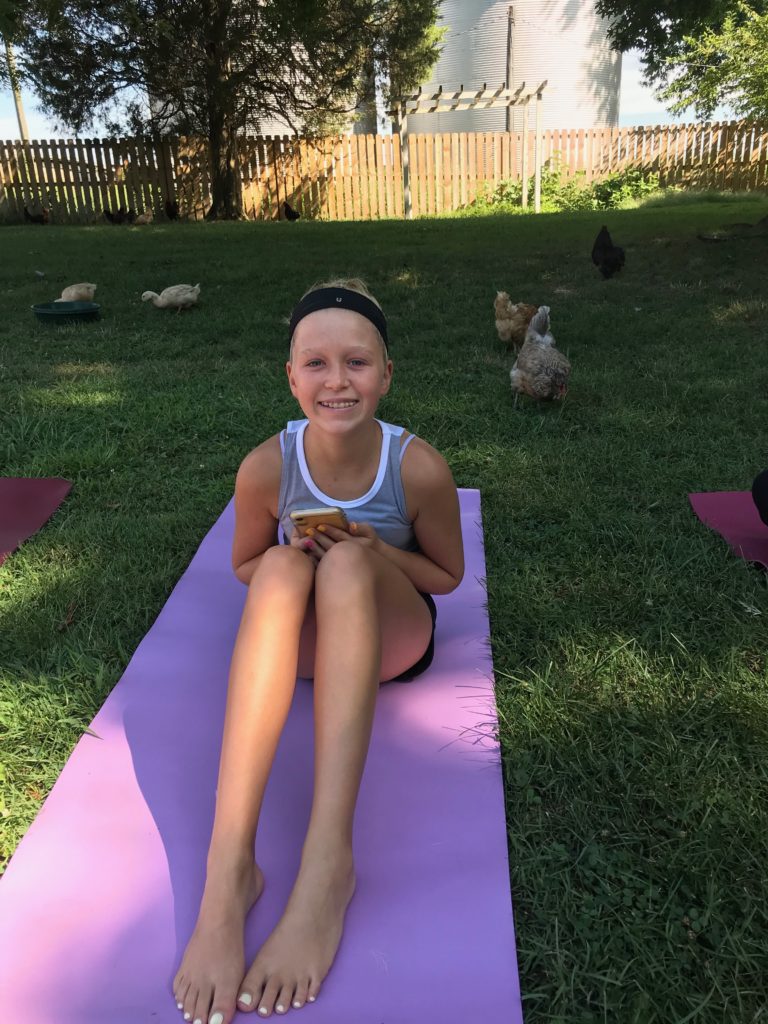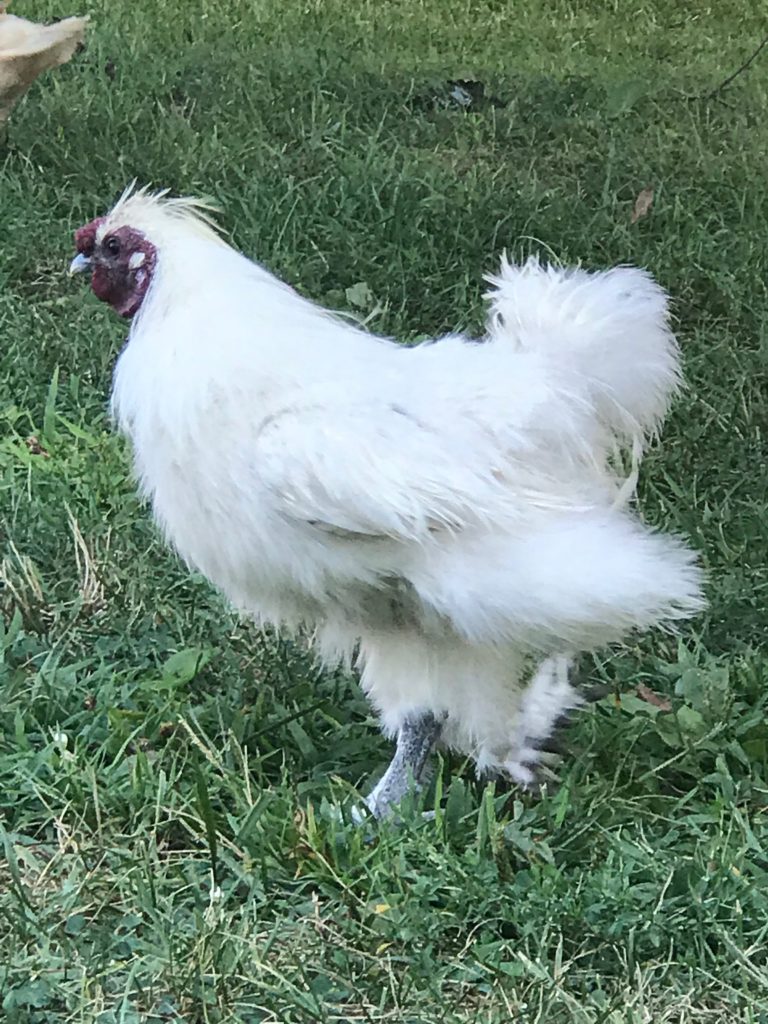 Finally the goats were released from the barn. It was a sight.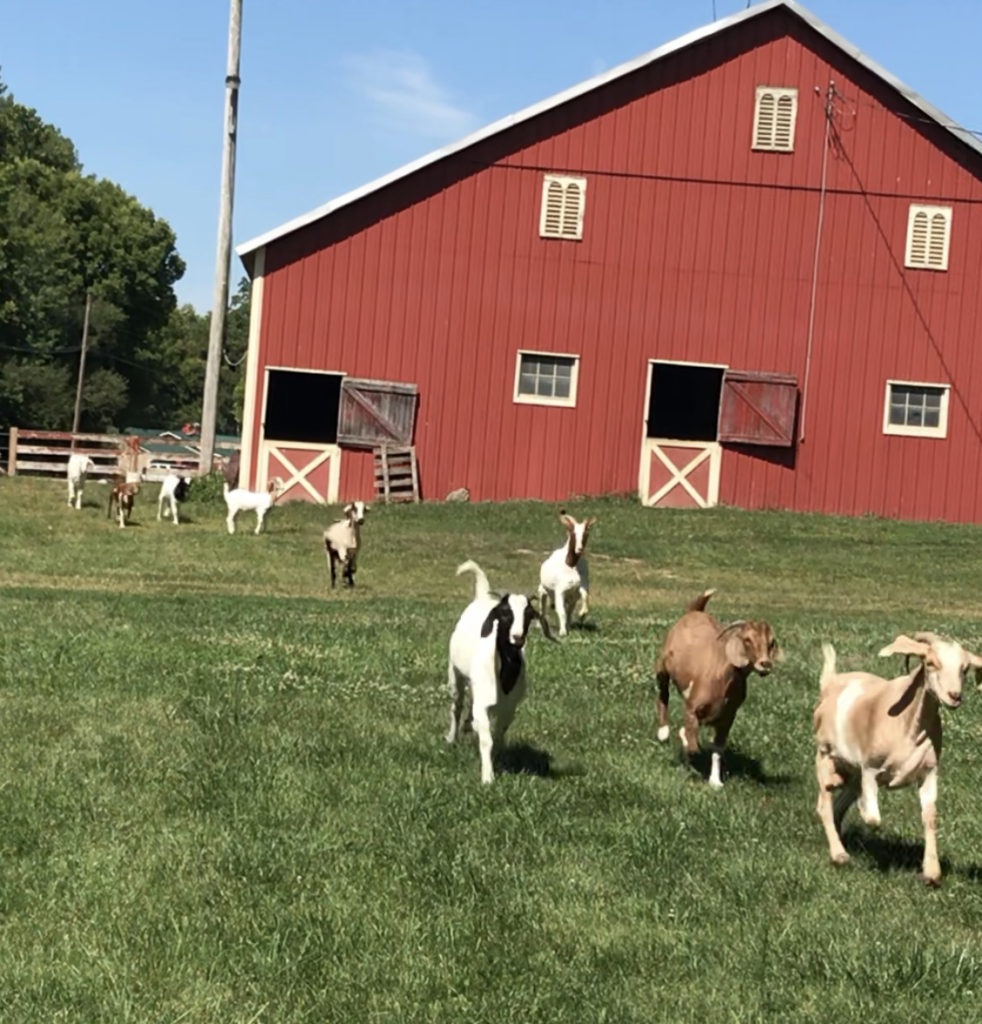 The Harrison Farm goats do not know how to hold Warrior nor do they climb on your back, but they are very social, have lots to say and have zero respect for personal space. Sunshine loved every minute of it.
Of course the only cat on the whole farm decided to rest on MY mat.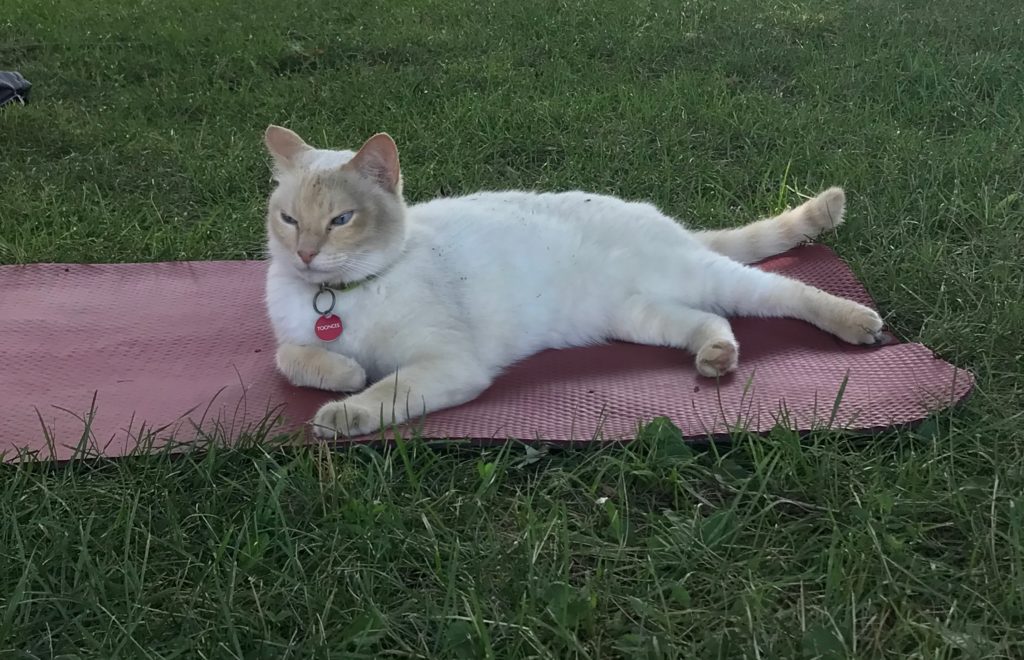 Sunshine made fun of me for taking this picture…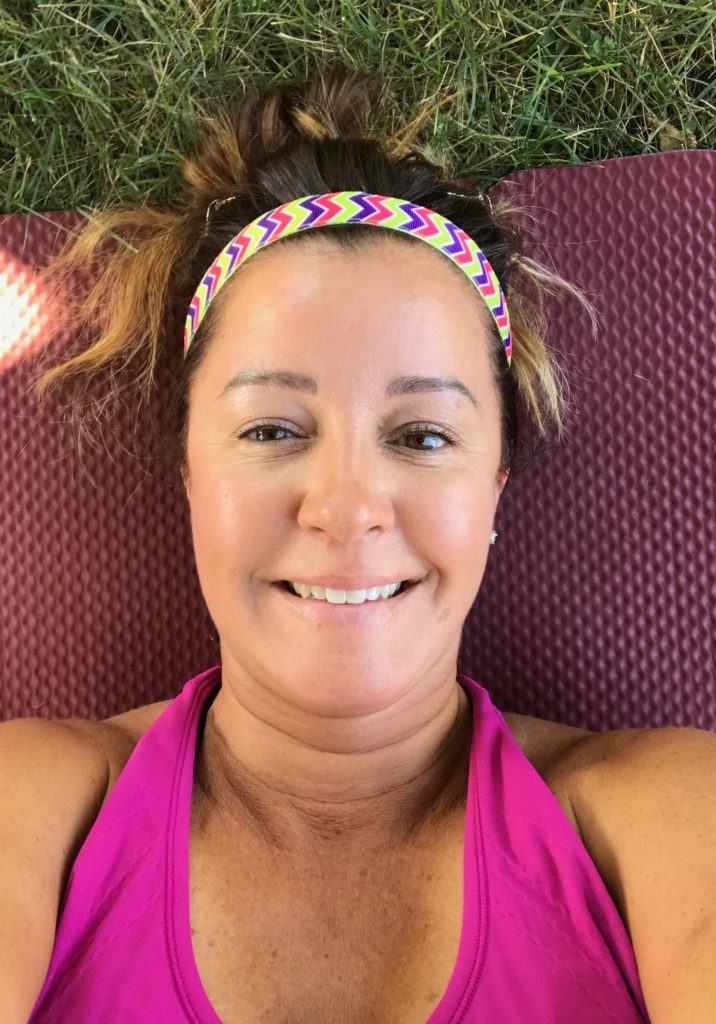 But apparently not all of my ideas are cringy because she snatched my phone and took a few herself:
We ended our time at the farm feeding Fig Newtons to the alpacas, wiping goat hooveprints from our mats and saying our goodbyes.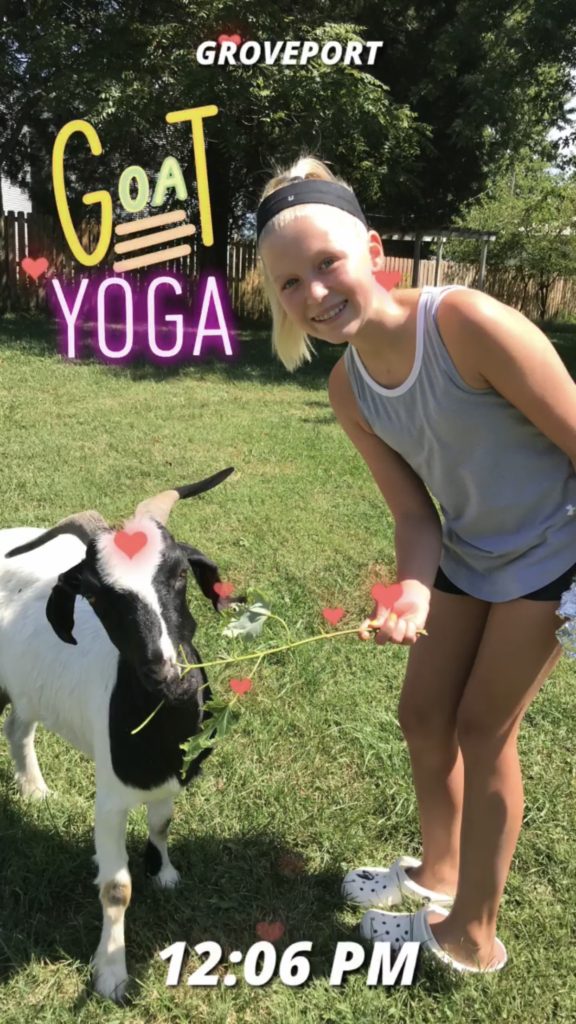 Namaste.
Live Creatively,

Tags: