Let's Go Buckeyes!
OSU vs. Rutgers: October 18, 2014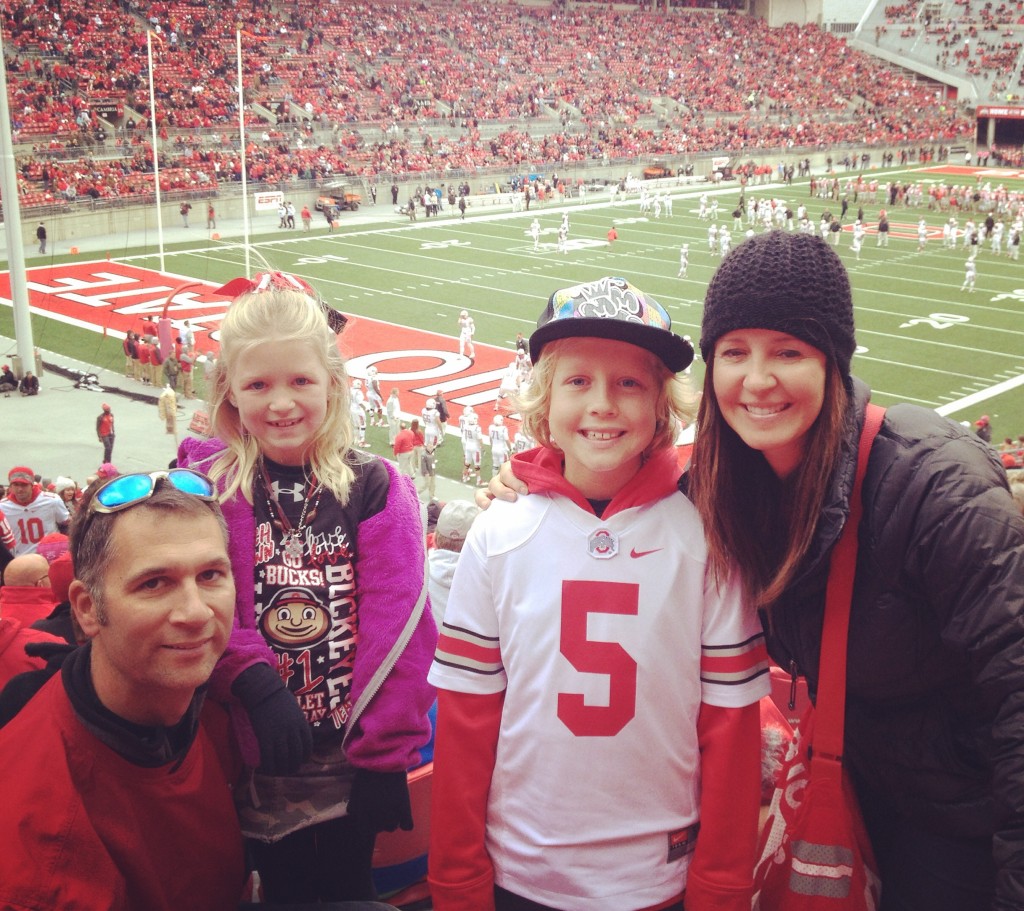 The kids have been bugging us for a few years to go to an OSU football game. Noah attended the Spring Game when he was two, but he says that doesn't really count. Natalie has a hard time being confined to a number painted on a metal bleacher and Noah never wants to leave a sporting event until the VERY END, so we were a bit hesitant, but excited. Thanks to my OSU loving friend, Alissa, we scored great seats. A-deck, row 20. And bonus, we had cushioned stadium seats WITH BACKS! We all did a silent cheer for those amazing things!
Natalie's last soccer game was earlier in the day, which made our arrival to campus later than we had hoped. But, as I walked my kiddos through the tunnel of the French Field House and proudly heard them each start an OH cheer, well, I knew it was going to be a good day!
Here's a peek of Natalie and Coach Daddy at her last soccer game….crazy socks and hair. Oh, and did I mention that she scored the only goal for her team? YAY NAT!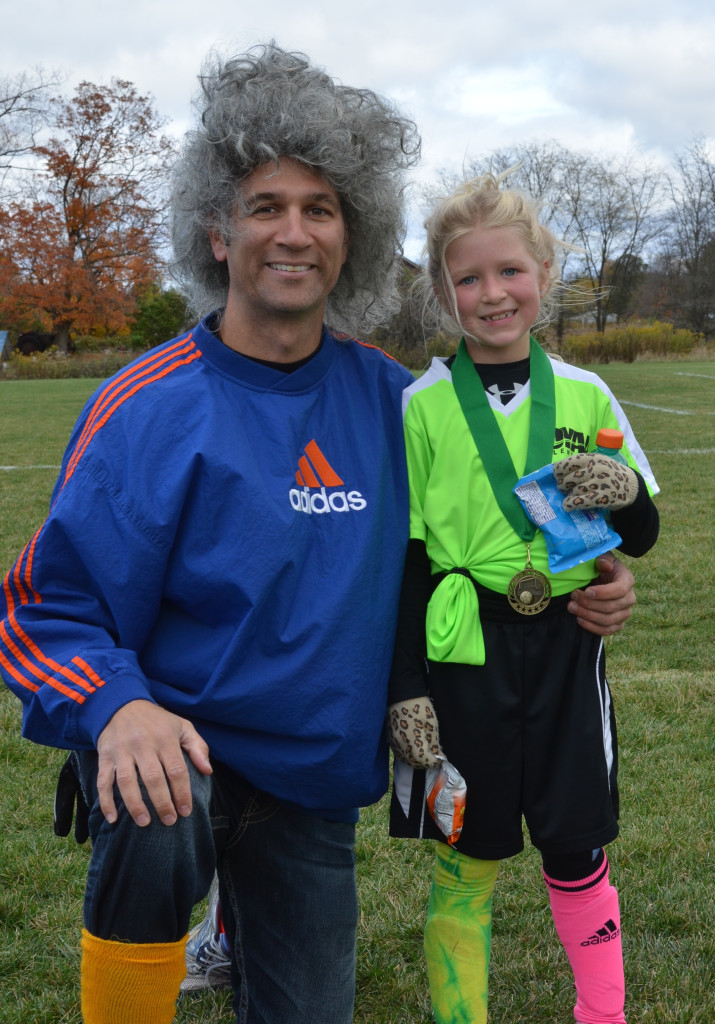 We were lucky enough to be there in time to see the cheerleaders, the band and Brutus waiting to run through the tunnel of fans on their way into the stadium. I hustled the kids over to the Drum Major for a picture….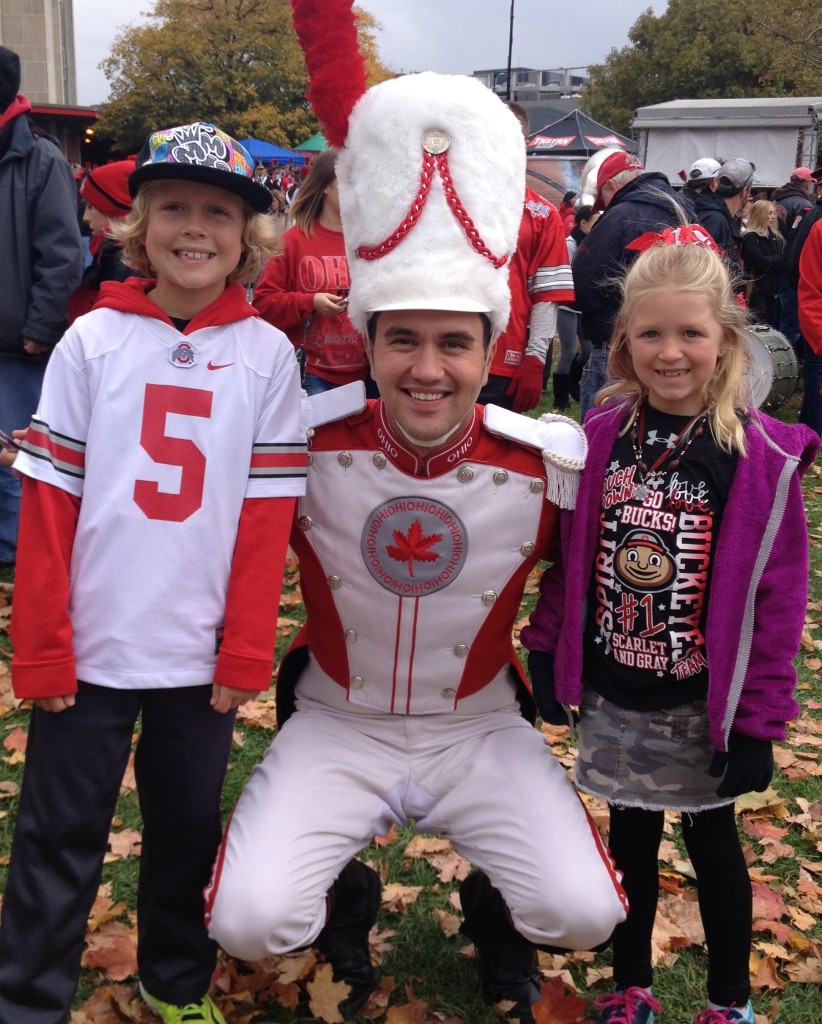 They had no clue who he was or why they were getting their picture with him, but I knew they would understand once they saw him take the field,bend over backwards, touch his hat to the ground and lead TBDBITL. Let's just say that they were pretty impressed and happy that they had met him earlier!
Jeremy hooked us up with hotdogs, kettle corn and bottled water. The Buckeyes took the field and we settled in for the butt-whipping!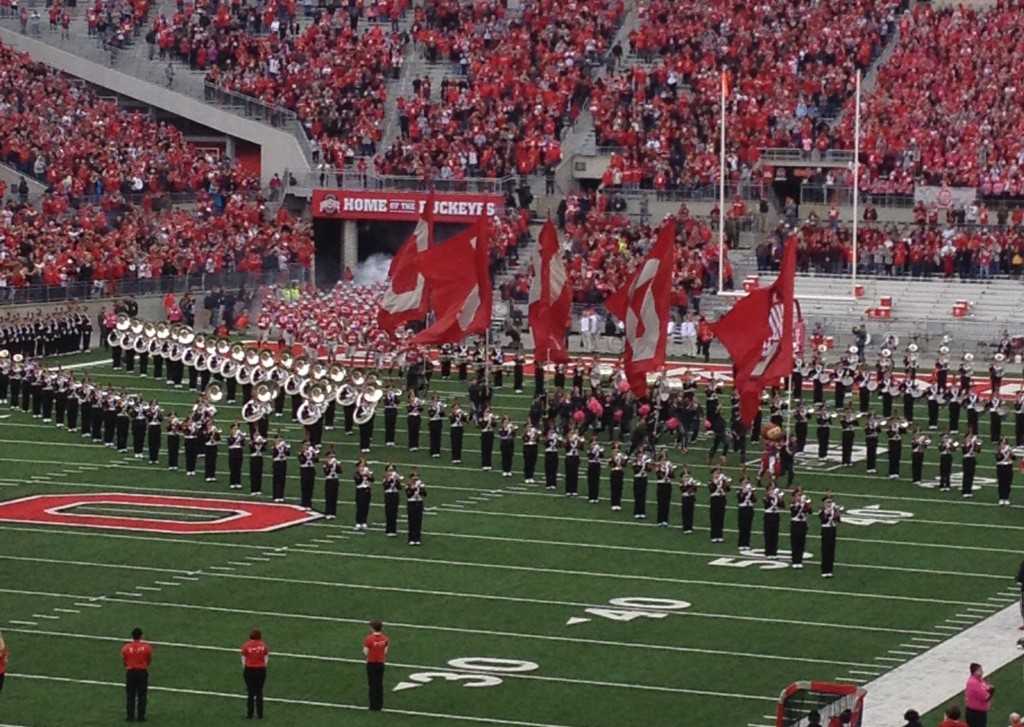 The super cool thing was that a few weeks earlier we ran the Buckeye 4 Miler as a family and finished on the 50 yard line. So we ran down the same tunnel the team does….someone must have screwed up though, because we didn't get any smoke! Here we are before the race and the kids relaxing in the end zone after we finished:
Back to the game….the Buckeyes dominated and tallied up another win. The rain came right after halftime. Just a slight drizzle and we were prepared with raincoats! The band's halftime show was A.W.E.S.O.M.E. It was a bunch of old school rock songs and their formations were out of this world. My favorite was the walking Frankenstein! Kids were impressed! Our littlest Buckeye was growing restless early in the 3rd quarter. I took her down for a treat. While we were snacking, the rain picked up and along came the boys. Noah was freezing and the game was a blow-out so we took off. Both kids say they want to go to another game next year and their OSU alumni mama will be happy to make that a reality! GO BUCKS!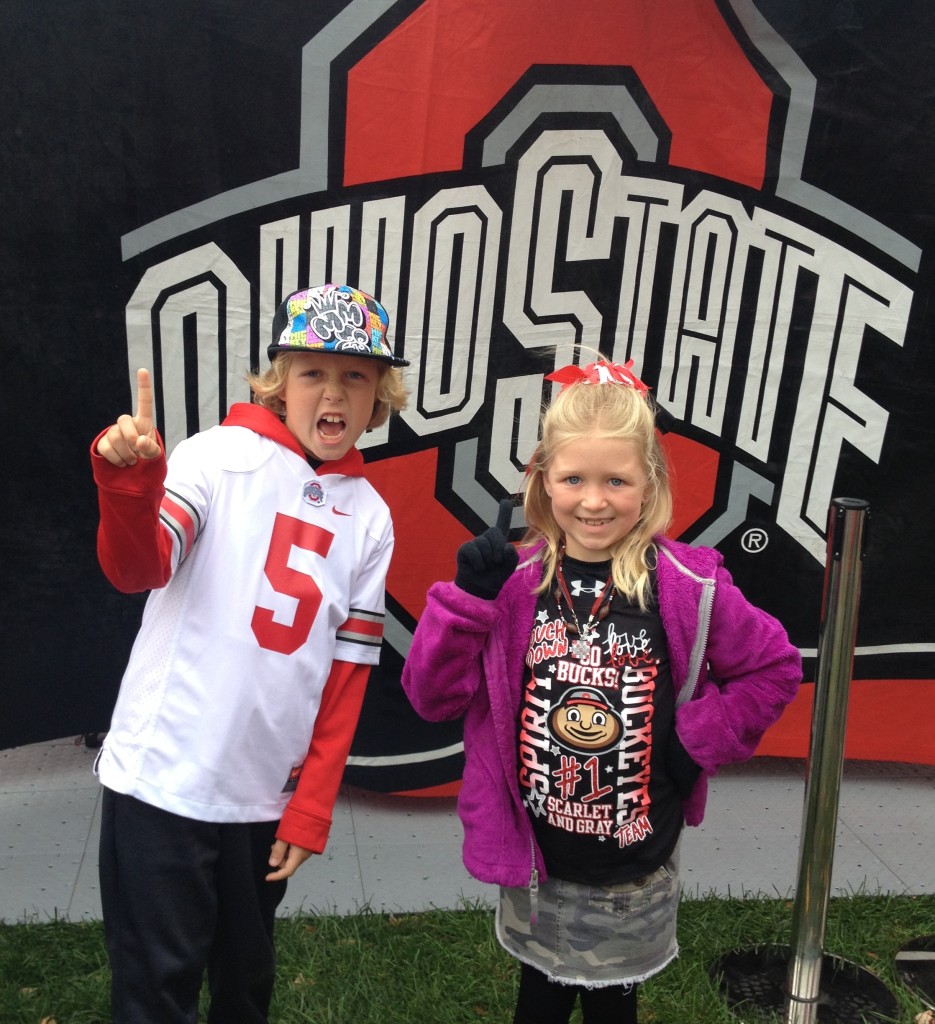 Live Creatively,

Tags: